Estimated reading time: 4 minutes
The urgency of an approaching Tax Day makes accounting services an easy sell. However, marketing for accounting firms doesn't always have to focus on the rush to stay in Uncle Sam's good graces. You can use your brand, niche expertise, current clients and some savvy tech tools to craft a marketing strategy that adds up to year-round results. These five tips can help you connect with your current clients and the community beyond Tax Day and position your firm for multiple seasons of success.
1. Thank your customers.
You know that your business is about more than numbers. So, when the energy of Tax Day begins to subside, it's prime time to reinforce the personal side of your firm's relationships. And with countless ways to connect and say thank you, there's sure to be one that fits your brand and clientele.
As you think of the different ways to give thanks, consider your brand voice and budget. A postcard or handwritten note can be just as appreciated as a higher-value gift. The most important thing about gratitude is that it's genuine and delivered in a way that your clients are sure to notice.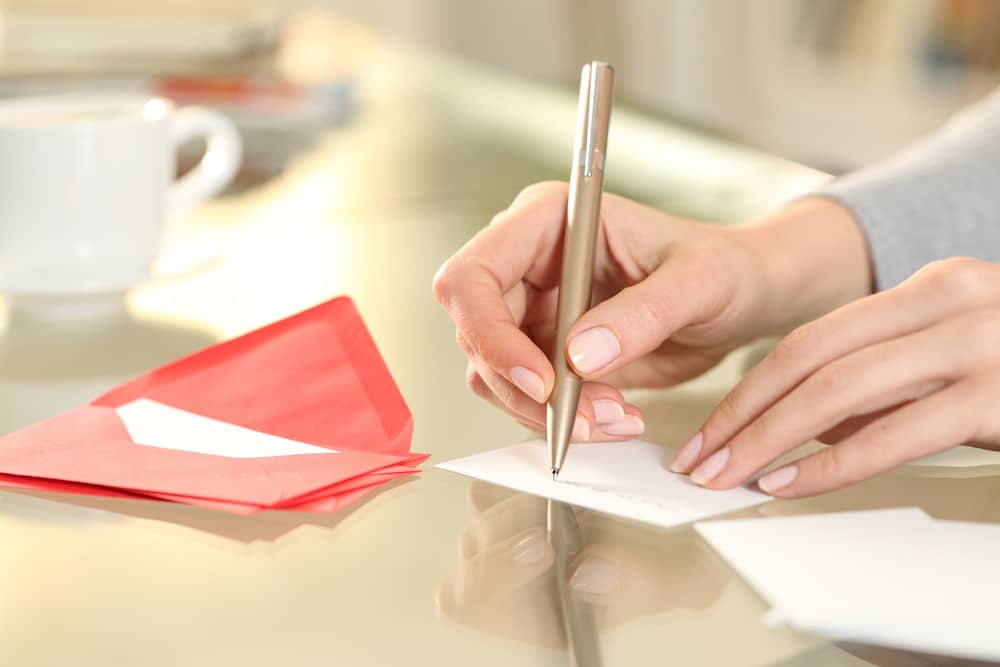 Is your firm digital-first? A power bank or cell phone-charging accessory can be a unique thank you to help clients "recharge" after Tax Day. Do you have a fun, family-owned enterprise? You could send a photo postcard with everyone asleep in the office with a campy "Tax Day [year]. WE MADE IT!" message.
2. Keep clients up-to-date with industry news.
A regular newsletter can help you stay in touch with clients throughout the year and cement your position as a part of the local community. Whether delivered by physical mail or email, the key to a successful newsletter is a regular format.
Before your first issue, map out key sections you want to include in every issue. Consider a monthly financial tip, a feature on a local business you love — like a "staff pick" or a Q&A section that responds to client-submitted questions. And for scheduling, you can start small with a quarterly delivery schedule. Then, you can add additional issues throughout the year as interest builds. And if you're ready to ramp up your email game, these email marketing best practices can get you started on the right foot.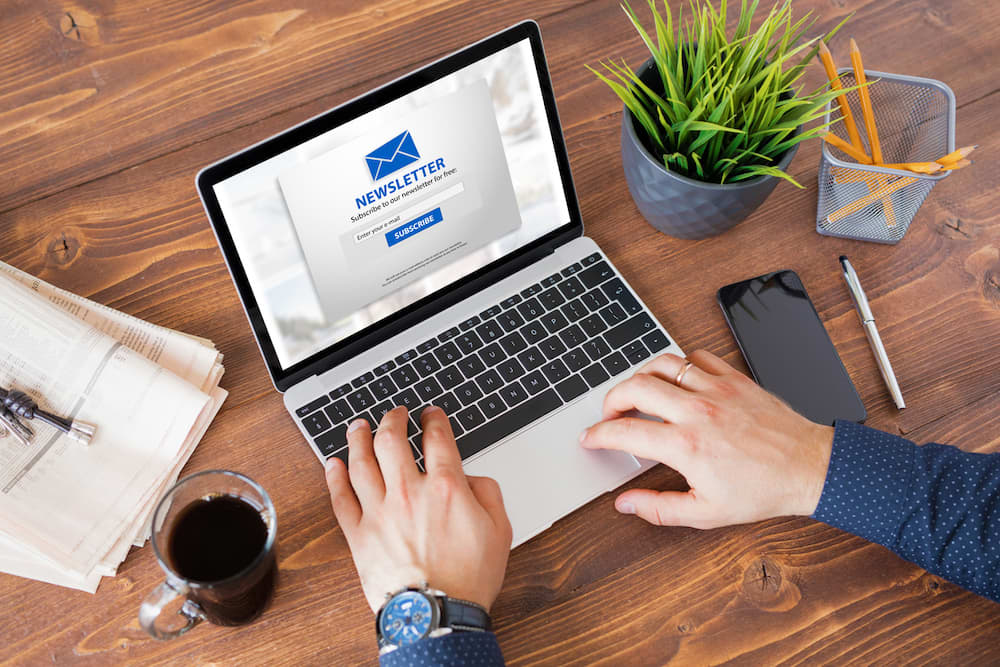 3. Use surveys to take a pulse.
You might be your firm's business mastermind, but your clients can also have great ideas to improve your practice. Another way to touch base after Tax Day is by checking your client roster's pulse through surveys. You can use a survey on pressing financial questions to get fodder for your newsletter's Q&A section. And if you're planning an educational workshop, why not ask your clients what they'd most like to learn about in advance?
Surveys are a powerful way to stay top of mind and keep your clients engaged with your practice on a deeper level.
You can also use surveys to poll the community and clients about different topics like "top financial concerns" or even "best locally owned businesses." Once you have the results, use online templates for infographics to share the results in a visually engaging way, either online or in your next newsletter.
4. Host an engaging and educational gathering.
Among the not-to-be-missed marketing tips for accountants are social and educational events. Your firm has key expertise in multiple areas, including tax-advantaged ways to save for college or retirement and ideas to help retirees up their income without increasing their taxes. It's possible for your firm to become a community leader through free educational seminars and other low-pressure gatherings.
For example, your firm could partner with the parent-teacher associations at local high schools to present an annual seminar on college savings tips. Or, you could host a social mixer each year benefitting a local nonprofit and give attendees Q&A time with your CPAs. If you have niche expertise with retirees, reach out to nearby 55+ communities and offer a no-cost meet-and-greet for their residents.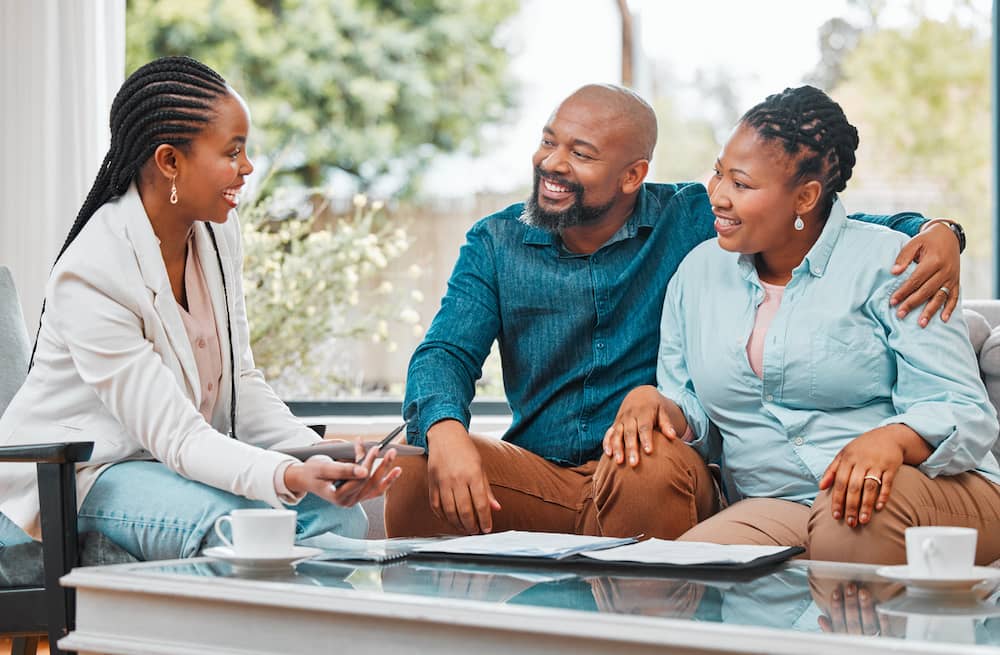 If you're short on event ideas, use a survey to ask your clients for theirs. You may even find some clients who are more than happy to help or host.
No matter the event, you can give attendees something to remember you by. A "Tax Year" magnet with key dates for the upcoming tax year, including Tax Day and extension filing deadlines, can help your advice get noticed whenever the fridge door opens.
5. Ramp up your social media efforts.
It's a social world, so why not join it? No matter your firm's ideal client, there's a way to stay in touch and add value through multiple social platforms.
Do you specialize in tax prep for independent contractors? Consider a LinkedIn newsletter using hashtags that target the self-employed crowd.
Know the ins and outs of creative professions and their deductions? Facebook could be the ideal place for some do's and don'ts for artists.
Excited about recent college grads and financial strategies to make their lives better? Try using Instagram Live for an in-the-moment Q&A.
Are you keen on corporate tax strategies? Look for LinkedIn groups that are popular with CFOs, which can offer topical opportunities for your expertise to shine.
Being "social" doesn't mean you have to be everywhere. When using social marketing for accounting firms, the key is to be where your current and prospective clients spend their time.
With all these ideas to supercharge your accounting firm, you're in a better position than ever to elevate your brand and improve relationships with your clients and community.