Receiving an invitation to a bar or bat mitzvah is quite the honor. After all, this epic event isn't just any old birthday party; it marks the milestone of transitioning into adulthood for Jewish boys and girls, respectively. If you've been invited to share in this tradition, understand that being part of such a significant rite of passage should fill you with both excitement and reverence.
As for what to bring, Jewish tradition calls for bat and bar mitzvah gifts to carry a profound sentimentality — something to serve as enduring reminders of this special time. So, if you're looking for inspiring ideas to commemorate the occasion, this comprehensive guide on bat and bar mitzvah gifts is here to help you pick out the perfect one.
Tailor gifts to the celebrant's interests or hobbies.
The key to a great bar or bat mitzvah gift is in showcasing how well you know the guest of honor and their interests, passions and hobbies.
Are they an art enthusiast, always sketching or admiring famous works? In that case, a high-quality sketchbook or notebook, a set of premium colored pencils or a print of a renowned art piece could make their day. On the other hand, if their world revolves around sports, consider a personalized jersey from their favorite team, a poster of an iconic player or a piece of memorabilia signed by a top athlete.
As long as you make the effort to align the gift to their interests, the options are endless. If they're an aspiring musician, you can get them something related to their chosen instrument or recording equipment to help them level up. Or, suppose they've expressed an interest in photography. Then, you can get them a starter camera or a lens or flash if they already own a DSLR.
Embrace customization to add meaning to gifts.
The beauty of a bar or bat mitzvah gift lies in its ability to capture the unique spirit of the young adult celebrating this milestone. This is where customization comes in, transforming your present from a mere object to a personal, thoughtful expression of love that your recipient will want to hold onto forever.
Consider gifting a mug or custom pillow adorned with their favorite photograph or a meaningful quote, icon or symbol. Framed prints or a custom photo book documenting their life can also make for a timeless bar or bat mitzvah present. These aren't just objects; they're enduring reminders of this momentous rite of passage, interwoven with the guest of honor's personality and the thoughtfulness of your gift.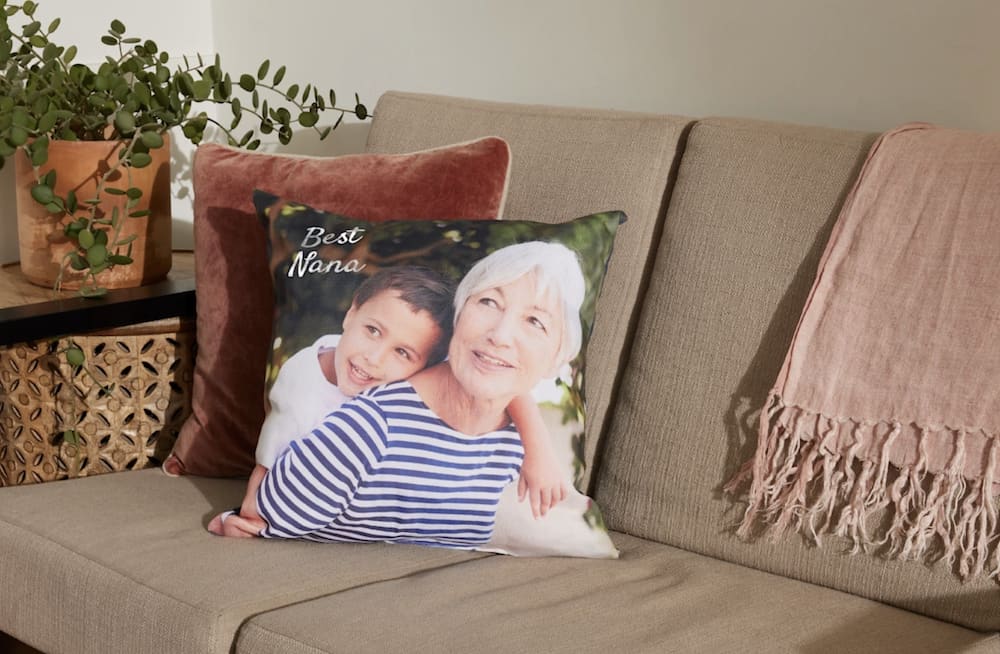 Keep longevity in mind with keepsakes or gifts that last.
In addition to honoring the celebrant's interests, your bar or bat mitzvah gift is meant to become a significant part of their lives for a long time. These gifts are typically keepsakes or useful tools designed to retain their emotional resonance and add something special to the recipient's life for years.
For someone who appreciates the finer things, a timeless piece of jewelry — perhaps a Star of David necklace or a bespoke bracelet engraved with their Hebrew name or the date of their mitzvah — can serve as a reminder of this special event. For the tech enthusiast, a high-quality pair of noise-canceling headphones or a high-performance laptop could provide endless hours of enjoyment while also commemorating their transition into adulthood.
Consider including an acrylic photo block or custom canvas print from VistaPrint, featuring a snapshot of them playing their beloved instrument, a group photo of their soccer team or another special moment.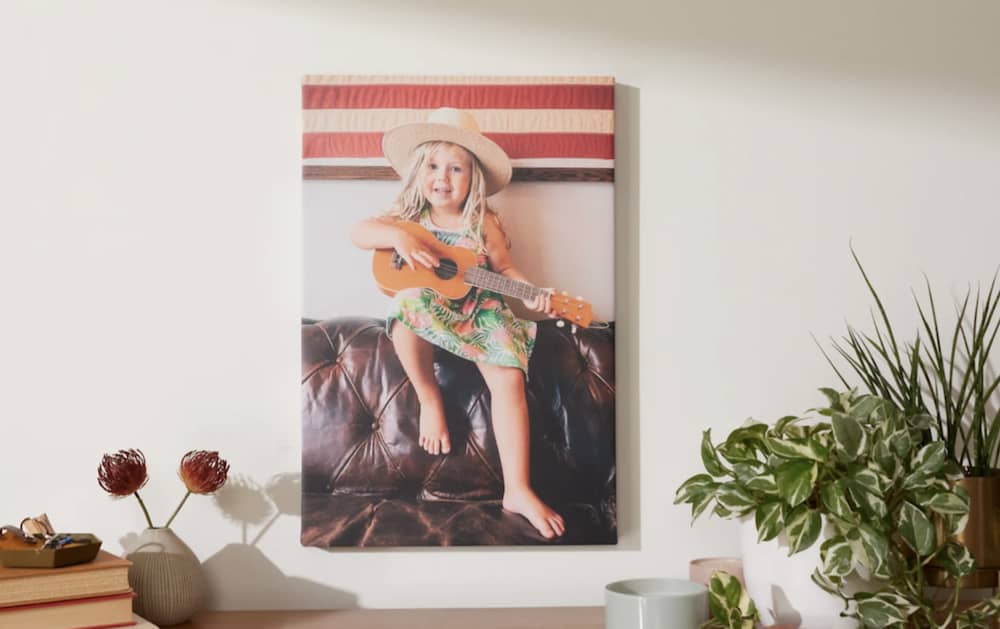 Add a small heartfelt card to make an outsized impact.
Of course, bar and bat mitzvah celebrations are not only about materialism; it's also about the sentiment involved. That's why a thoughtfully composed, handwritten card can amplify the impact of your gift, adding a layer of warmth and personalization. Use this opportunity to convey your best wishes, express your admiration for the individual they're growing into and articulate why you chose this particular item. This personal touch can elevate a good gift into a truly memorable one. Plus, the card itself may become a precious keepsake that the guest of honor will look back on fondly as they get older.
With VistaPrint's broad range of customizable card designs, you can select a card template that harmonizes with your gift and reflects your style — enhancing your gift's emotional longevity.
Master the art of picking memorable bar and bat mitzvah gifts.
Choosing the perfect bar or bat mitzvah gift takes more thought than the average birthday or holiday present. Thankfully, with these tips, you'll be well-equipped for any bar or bat mitzvah you're invited to.
The most treasured gifts are both personal and enduring. They echo the unique individuality of the birthday girl or boy, mesh with their passions and promise to retain their significance for years to come. A gift paired with a heartfelt card strengthens its significance, ensuring you imbue warmth and thoughtfulness into your present for this pivotal milestone.
With these insights, you can embark on your gift-giving mission with newfound confidence, contributing to the joy and richness of this special occasion. The perfect bar or bat mitzvah gift is within your reach — one that will be cherished, remembered and appreciated long after the celebration ends.