Estimated reading time: 5 minutes
Forget the party favors, the perfect venue or even the cake. Want to know the true secret to a memorable birthday party? The invitation.
Yes, you read that right — the magic all starts with a simple piece of paper (or digital card!). Intrigued? Keep reading for a step-by-step guide to unlocking some birthday invite magic for your next big bash.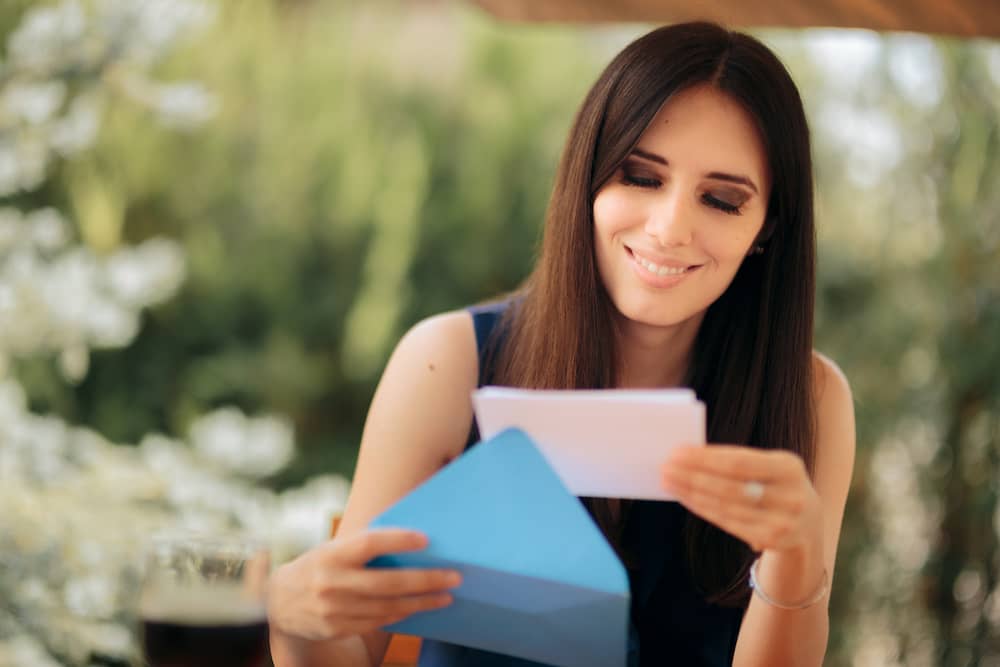 4 steps for creating the perfect birthday invite
1. Clarify the 5Ws.
Keep this traditional journalism approach in mind as you begin crafting your birthday invitation message: The 5Ws tell you who, what, where, when and why.
This time-honored method ensures you don't miss any critical details about the event:
Who is celebrating?

What is the occasion?

When is it happening?

Where is it happening?

Why should your guests be excited to attend?
It might feel a little basic, but making the answers to these questions clear in your invite will create a solid foundation for your party and avoid any confusion for your guests.
2. Make it personal.
You want your invite to be personal and authentic, so make sure to tailor it to the birthday person. Consider adding a fun fact or tasteful inside joke about the guest of honor. Or, add a nod to their hobbies and passions to step up the personalization. It lets your guests know, "You're not invited to just any party — you're invited to Aisha's legendary karaoke night birthday bash!"
Invitations set the tone for the big birthday event, so why not make them memorable? Whether it's a creative font or a quirky image, you can create a design for a customized invite everyone will remember.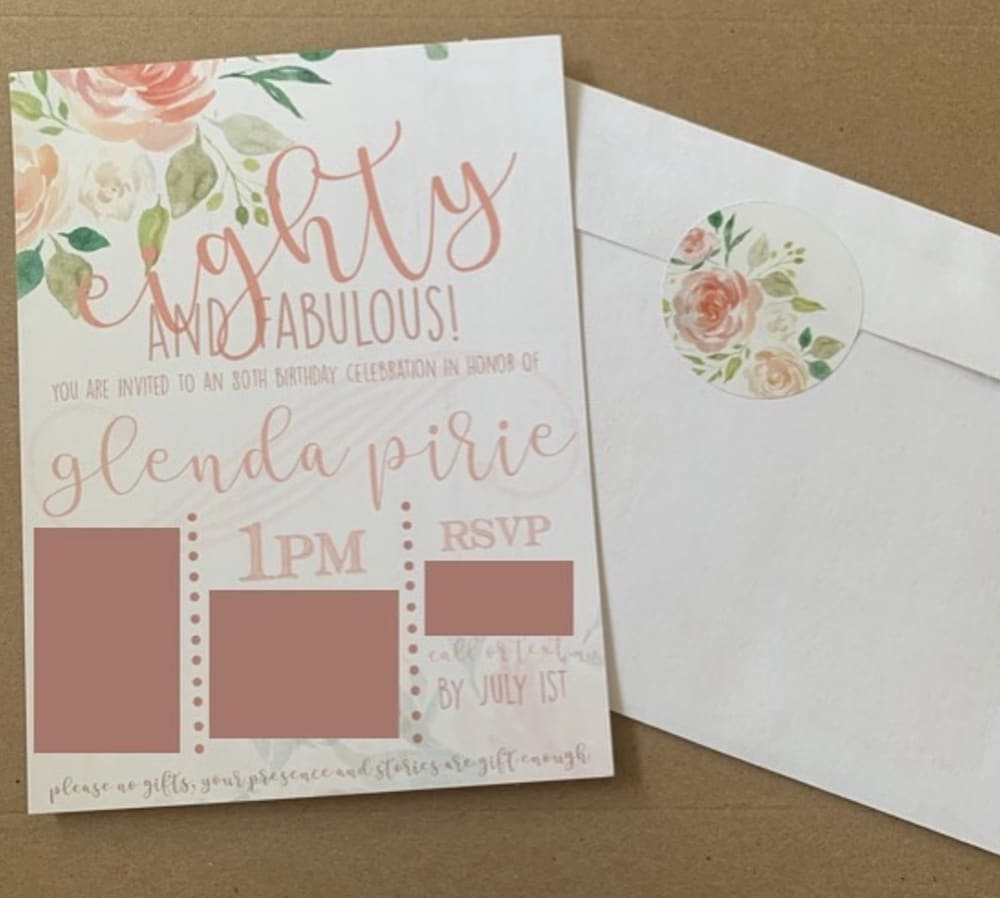 Source: @ceciorr on Instagram
3. Paint the scene.
Choosing the words for your birthday invitation message is like painting a picture. Start with some broad strokes: Maybe the party will be a "fantastic fiesta," a "soothing soirée" or (not for the faint of heart) a "raucous rave."
Next, use specific and vivid language to fill in the details. Make your guests anticipate the rhythm of a mariachi band, the clink of champagne flutes or the bass of an all-night dance floor. Opt for language that can dial into the buzz of a bustling market square, the ambiance of a high-class lounge or the pulsating energy of a city rooftop — whatever speaks to your event.
Remember, your words are the secret sauce to creating a birthday invitation message that excites and welcomes your attendees.
4. Say the magic word: RSVP.
From a cozy dining table to a massive party hall, space at birthday bashes is always at a premium. This is why you need to put a clear "call to action" in your birthday invitation wording, and make sure your guests know they're expected to RSVP.
The bonus? Not only does their RSVP help with head counts and catering orders, but it also builds your guests' anticipation and gives them a stake in the celebrations. When you ask your guests to RSVP, you're saying, "Hey, I'm throwing this amazing party, and your presence will make it even more awesome!"
Elevate your invitation with unique additions
So, you've set the stage with the basics. Now it's time to jazz things up a notch with some out-of-the-box ideas to give your invitations that special touch (and a dash of the unexpected!):
1. Puzzle it out.
Looking to get creative? Turn your invite into a puzzle for your guests to solve. For example:
Include clues that lead guests on a digital treasure hunt, where they solve riddles or puzzles to uncover a password and gain access to fun (and secret) party details.

Create cryptic clues that, when deciphered, reveal the title of a special song, game or activity to be played at the party.

Send your guests on a social media scavenger hunt by embedding clues in your invitation that prompt them to search specific posts on your social media accounts for hidden messages.
Turn your birthday invitation into a custom sticker, magnet or postcard to keep memories of your birthday celebrations alive.
2. Get interactive with a QR code.
Make your birthday invitations interactive by including a QR code that transports your guests to some pre-birthday online fun. Here are some example QR code destinations to inspire your creative juices. You can link to:
A Spotify playlist you've lovingly crafted for the party.

A video or audio message from the birthday girl or boy.

An online guestbook where guests can leave a digital birthday message.
3. Lean into the theme.
Tailor your birthday invitations to the theme of your party. Consider these examples:
For a travel-themed party, design your invites to look like a boarding pass.

For a music-themed party, make your invite look like a VIP backstage pass.

For a beach-themed party, roll up your invites and put them into small bottles.
Once you've found a style for your invites, VistaPrint can help you carry that look or theme over to custom birthday decorations and personalized party supplies, including posters, banners, party napkins, T-shirts and more.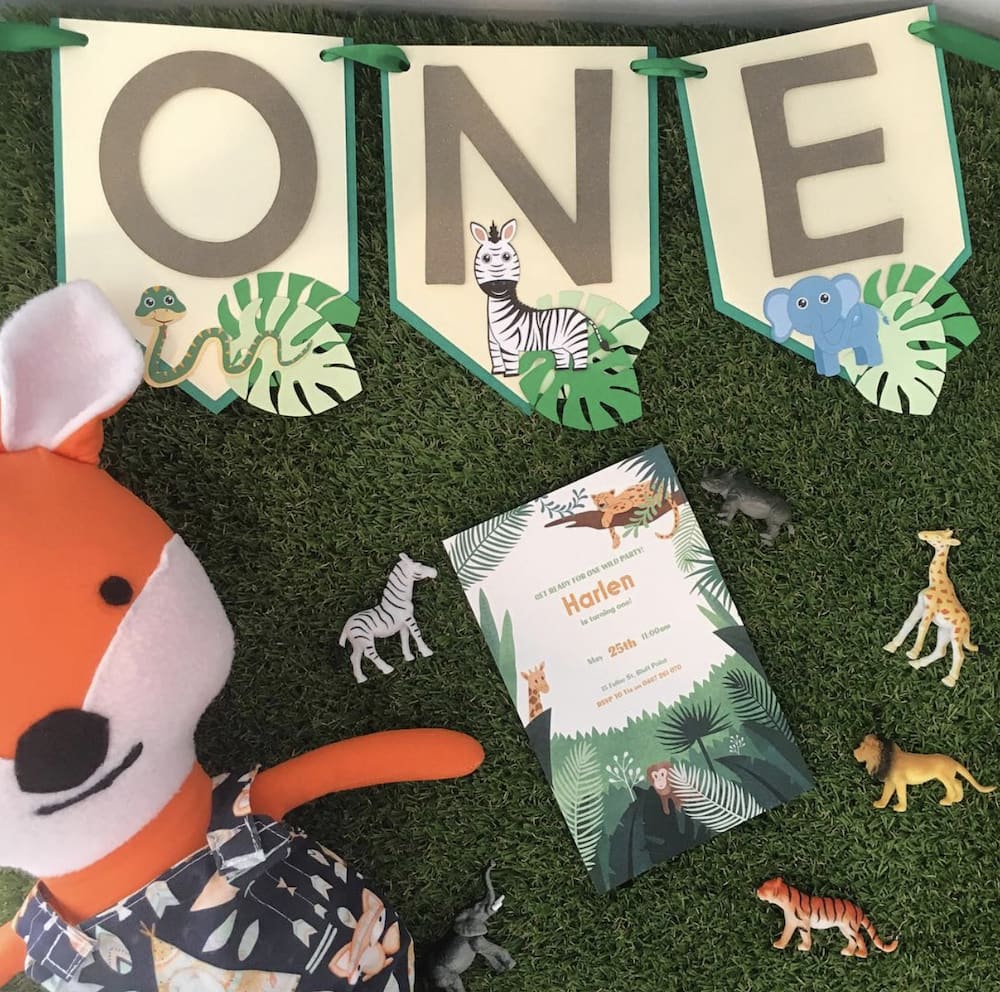 Source: @little.wolfiee on Instagram
When to create and share your birthday invitations
Invitation timing is key to creating an unforgettable birthday celebration. Get your party planner hat on and aim to create your invitations about four to six weeks before the big day. This gives you time to unleash your creative genius, add personal touches and craft invitations that will make your guests' hearts skip a beat. (Plus, if you're going with traditional print invitations, you need time to get your awesome invites printed!)
Once your invitations are ready, send them out about three weeks before the event. This gives your guests time to respond and get excited about joining in the birthday fun!
Remember, timing can vary depending on the nature of your party. If you're throwing a surprise bash, for example, you'll want to keep your invitations under wraps until the last possible moment to maintain the element of surprise. But, if you're planning a destination celebration that requires travel arrangements, give your guests extra time by sending the invitations a few weeks earlier.
Unleash your invitation superpowers
You now have the invitation know-how to take your birthday invites to new heights. So, let your creativity run wild, infuse your invitations with your own special touch and get ready to create birthday invitations that will have your guests counting down to the big day.