Estimated reading time: 5 minutes
From MrBeast to Like Nastya, name a top YouTube creator and chances are that they're rocking their own YouTube brand merch. If you can't help but wonder whether you could do it too, the answer is a resounding yes.
Whether you're just at the start of your own personal YouTube success story, or you've conquered the algorithm and amassed a loyal following, you can join the ranks of entrepreneurial creators with your own brand merch for YouTubers.
Buckle up for a deep dive into the world of branded merchandise, eye-catching designs and savvy marketing strategies — and get ready to propel your channel to greater heights.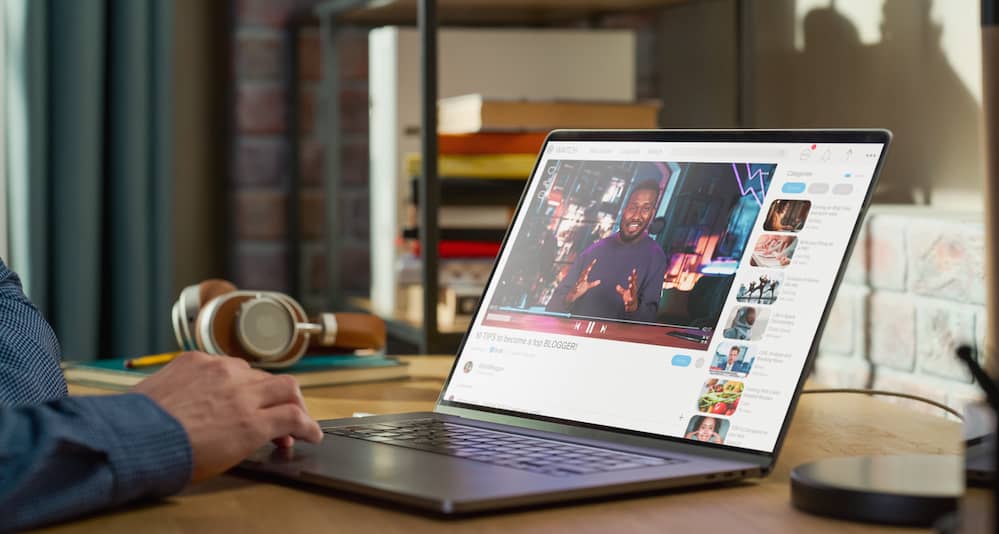 Making brand merch is about so much more than just slapping your logo on a T-shirt. Having your own YouTube merch is the secret sauce for supercharging your channel's success. From boosting your revenue to transforming your fans into an army of walking billboards, here are just some of the epic perks that turn launching your own merch into a game-changer:
Cha-ching! Cashin' in. The first and most obvious benefit here is additional revenue. Merch sales mean more money to supplement the income you're already making with ad sales or brand sponsorships.
Fan-powered promo. Your merch turns your most loyal followers into brand advocates — and that means new viewers and subscribers for your channel.
Boss your brand. Your merch puts you in the driver's seat, with full control over your products, designs and messaging.
Collab, for the win. Merch can spark some pretty impressive partnerships with not only brands but other creators, too.
8 ways to kickstart your merch journey
Ready to level up with your own branded merch? Here's everything you need to crush the game.
1. Grow your fan squad.
You already have a rock-solid fanbase, so now's the time to build on it and grow a devoted following happy to support you. For example, you could host Q&A sessions, create fan shout-out videos or share behind-the-scene glimpses of your channel. Get creative and make content your fans won't forget. The stronger your connection, the deeper the support.
2. Find your unique groove.
Identify what makes your brand stand out, so you can design merch that truly represents your channel and appeals to your target audience. What sets you apart from other YouTube creators? Any inside jokes or iconic catchphrases you can incorporate into your design? Zero in on your uniqueness to create one-of-a-kind merch your fans can't resist.
3. Choose on-brand products.
Nail your product selection by researching which products will hit it big with your audience. And don't forget to tap into your fanbase for input. You'll also want to aim for a mix of products — from clothing and accessories to novelty and limited edition items, a wide selection lets you cater to different fan tastes and budgets.
Looking for the best YouTuber merch? VistaPrint offers a wide selection of products that can be customized for any audience. Whether T-shirts, keychains, blankets, tote bags, or drinkware, there's something to fit every follower in your fanbase.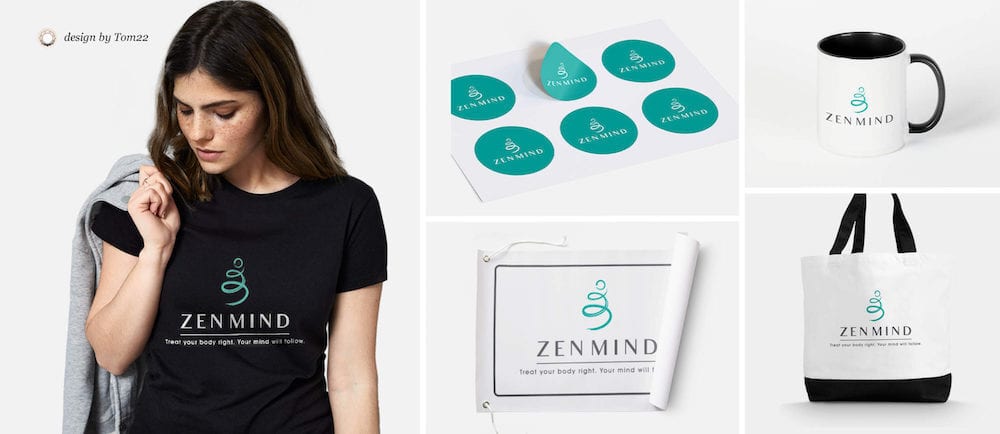 4. Get your design on point.
To create a line your fans will be stoked to rep, you'll want to whip up some killer designs. And don't worry if you're not sure where to start. You can always team up with the professionals, or lean into tutorials for online design tools.
5. Plan production and shipping.
Mastering production and shipping is key to the YouTube merch game. Whether you go for print-on-demand services that handle it all, or you opt for in-house production to give it that extra personal touch, make sure to weigh the pros and cons. You want to choose the route that works best for you in terms of cost, control and goals.
6. Prep to set up shop.
Launching your own merch store is easier than you might think. There's a wide selection of e-commerce platforms out there that make it a breeze to set up a user-friendly store that's fresh and on-brand. And once your store's set up? Don't forget to link out to it in your descriptions, profile and promos.
7. Hype up your merch.
You've got merch to sell, and your store is all ready to do the heavy lifting. It's time now to generate some buzz: Use your channel, other social media and any collaborations to announce your new product line. Run giveaways or limited-time promos, wear your new merch, and feature unboxing and product review videos. And don't forget to take advantage of YouTube Shopping features.
For the ultimate flex in merch promo, nothing quite hits the mark like customized brand stickers. These low-cost, high-impact fan favorites are an easy, budget-friendly way to spread the word about your new collection. They make for great freebies that followers will love using on their phones, laptops and more.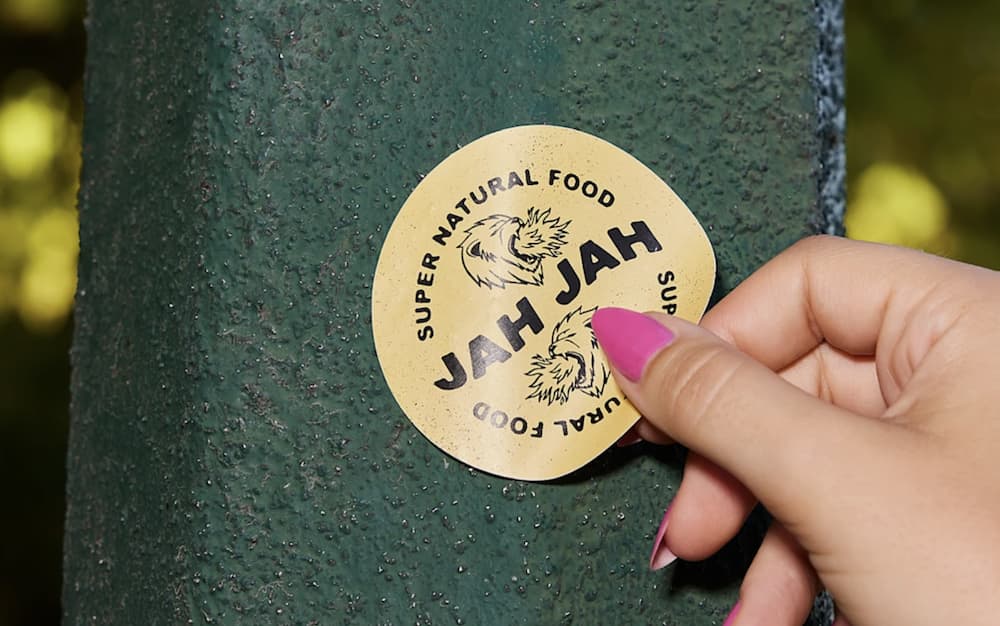 8. Grow your merch empire: metrics matter.
To be a YouTube pro, you'll need to track, optimize and grow your merchandise and online presence. Keep a close eye on sales data as well as customer feedback, and use these insights to level up your products, designs and marketing strategies.
As you step into the world of brand merch for YouTubers, remember to stay true to your brand, engage with your fans and keep optimizing and fine-tuning your merch strategy. With creativity and commitment, you'll not only boost your income, but you'll also deepen that connection with your followers. So, go ahead and watch your game — and business — take off!