Change is here, and it's good.
Our new site is now live.
We've made updates to our site to make it easier to use, improved our design studio experience and for you to be able to find the products you need faster. Plus, be on the lookout for new products arriving soon.
Questions & answers
How do I log in?
Like our old site, you can log in at the top right of the page. If you've forgotten your password, click on Forgot password on the sign-in page and we'll send you an email to reset it.
Are all my account details saved?
Yes, all of your stored details like addresses and saved payment methods will be in your account when you log in.
Can I still access my old projects and uploaded images?
Yes. You will have access to all of your previous projects and uploaded images in your account. You'll find your projects in My Projects and your images in My Uploads. However, our calendar experience has changed so you'll need to start calendar projects over again. You can always reach out to our team if you are having trouble accessing an old design or have any questions.
Can I still see my order history?
Yes, your order history is saved, so you will be able to see it in your account when you're logged in.
How can I find the product I'm looking for?
Although our layout is a little different, you can still find all the products you may need at the top of the page. You can also use the search bar if you're looking for something specific.
Can I design products on my mobile?
Yes. We've made some updates to our design studio to make it easy for you to upload and design your product on your phone or tablet.
Don't worry, we are here for you.
We Know it's an adjustment, but our team is always here to help with anything you need. Feel free to reach out to our team and take a look at the Help Center FAQ for more information.
What's changed on the site?
We've outlined some of the major improvements we've made to our site below.
Studio improvements.
We've made a lot of improvements to our design studio to make your design process a lot smoother. We also added a Live Help feature, so if you need some design help while you're creating your own product, it's just a click away.
For detailed updates on what's changed in our studio, see our Help Center.
Order status bar.
We've added a quick way for you to see that status of your order. When you're logged in, you'll be able to quickly see if your order has been dispatched and an estimated delivery date – all on the homepage.
Improved site search.
We've improved the search bar at the top of the page. Now you'll see suggestions for your search right away, and you'll get improved results, making it much faster to find what you're looking for.
New design services.
You can now work with a designer via 99designs by Vistaprint. Partner with a professional to create a new logo or design for your business, and build your brand with custom designs.
Three million new icons available.
We've added a lot of new icons to our design studio. Three million to be exact. This means you have a wide range of designs to choose from to make your unique creation stand out.
New product descriptions.
Our product pages look different to before. We've updated the layout to make it easier for you to find what you need quickly. You'll find that information like specifications, options, FAQs and reviews are all in sections, so you can switch between them without having to scroll down the page. Plus, all the important info on price, availability and options is all at the top, so you can concentrate on getting started with your design.
Brand new products
Our new site gives us the capacity to add lots of new products. As we expand our product range, you'll be able to do more for your business, your friends, your family or just for yourself.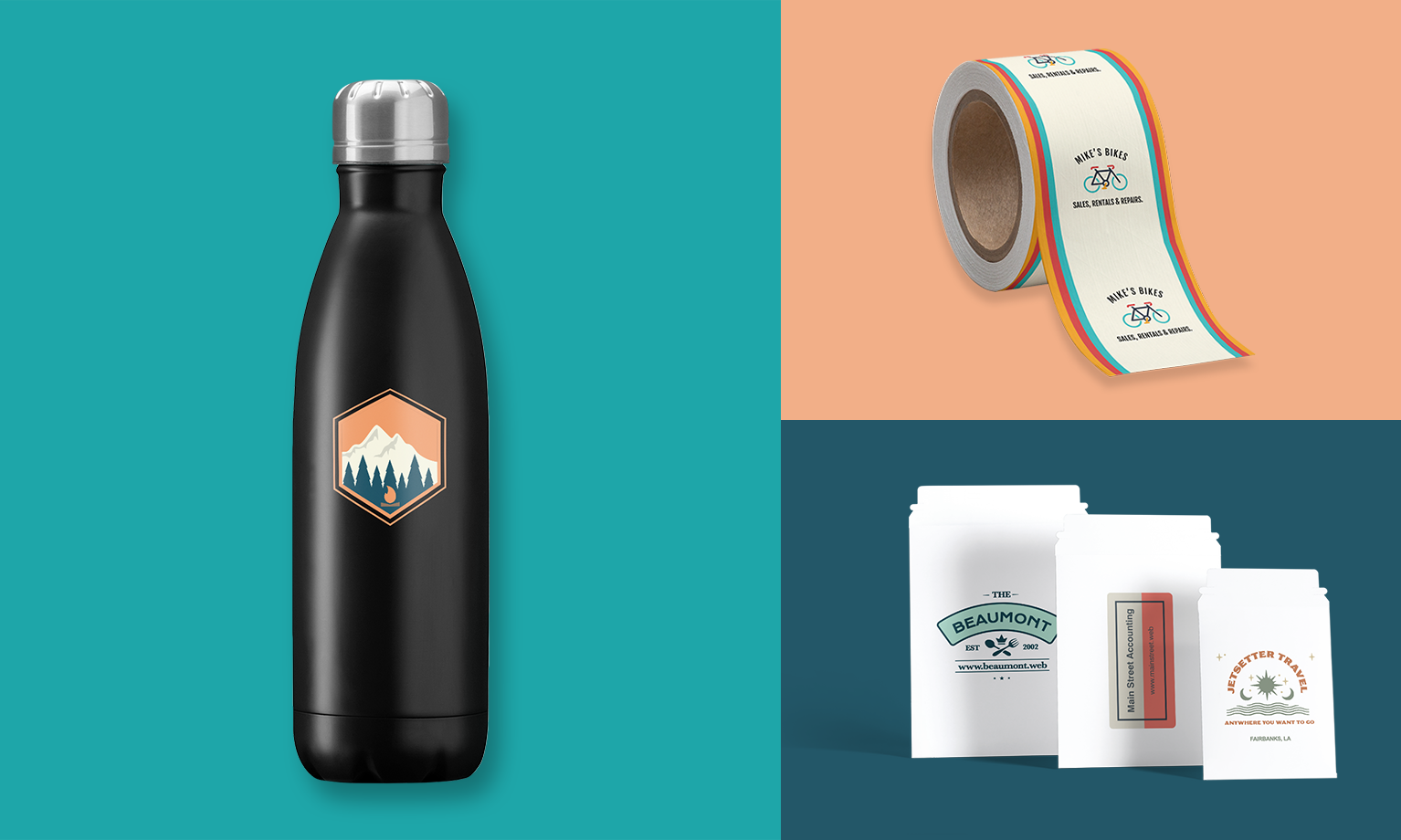 Help when you need it.
If you have any questions, please take a look at our Help Center. And, as always, we're here to help if you need it via email, live chat or call us at 1.866.207.4955.