Estimated reading time: 5 minutes
As an artist, few experiences top the feeling you get when someone appreciates your work enough to purchase it. It's a combination of pride, joy and validation for the time and energy you've invested. And, until recently, it was something few artists experienced without catching the attention of a deep-pocketed collector or gallery owner, or amassing the funds to hire their own production team.
Fortunately, times have changed. Today, many independent artists are boosting their exposure, building a following and generating a significant income by selling custom artist merch online. Best of all, it's a lot easier than you might expect.
If you're curious about the advantages of artist merch, as well as what it takes to create, promote and sell branded products successfully, consider this a quick guide.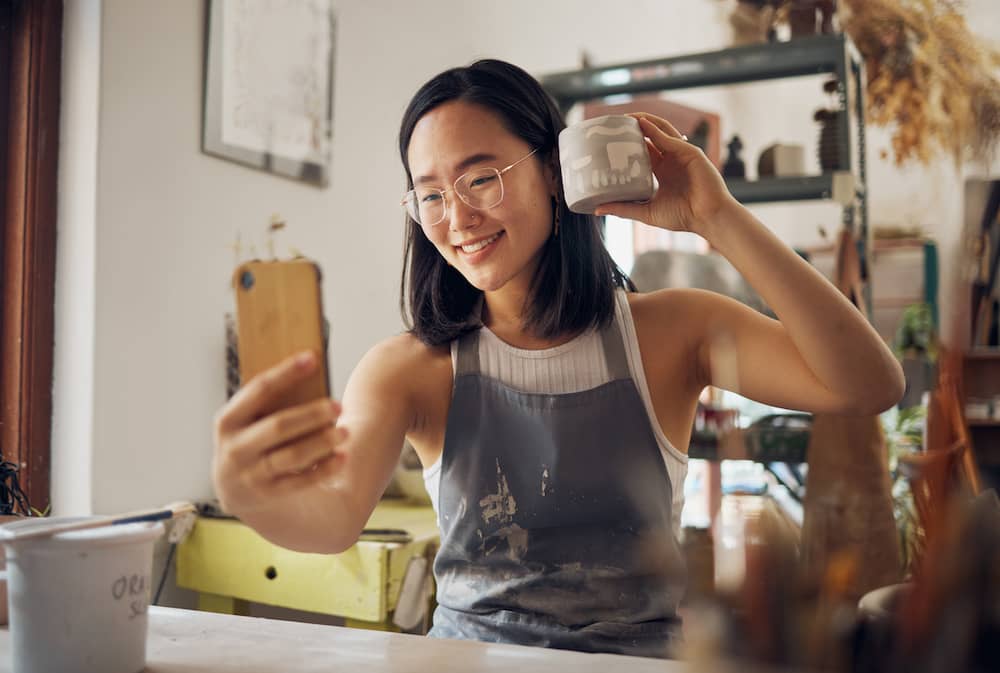 What are the benefits of selling your custom artist merch?
Whether you're a full-time creator or art is something you do on the side, your time is valuable, and you never want to waste it on something that won't benefit you. Here are a few reasons why selling custom merch is a smart use of your time:
It allows you to generate income. Creating and selling custom merch provides an income stream that can either supplement existing earnings or replace less profitable gigs so you can free up more time for your work. As your following grows, selling merch can become highly lucrative.
You can connect with supporters. Offering merch allows your followers to support your work and own a product they can enjoy. Depending on the item and your pricing, printed merch is often more financially accessible for people who may not be able to afford an original or custom piece but still want to be a part of your creative mission.
You can reach new audiences. Artist merch is an excellent way to get your art in front of prospective patrons and followers. Like word-of-mouth advertising, merch often sparks conversations and gives current followers a chance to share your work with others.
How do you make custom artist merch?
Making your own merch isn't as complicated as it might sound. In fact, you can get started in just three steps:
Create your own design. First, create a design using your favorite design program, or select an existing design you know your followers love.
Choose promotional items. Decide what sorts of items you want to sell. Consider selecting a few different types of products, such as wearables, like well-designed T-shirts, or household items, like drinkware. Choose merch products you know your audience is likely to use and things that will get you the most exposure.
Leverage a reliable service to produce your merch. Select a service to print your merch — preferably a company with a large selection of promotional product options and a track record of excellent customer service.
Choose from thousands of items, quickly upload custom designs and get your merch shipped directly to your door. VistaPrint's promotional products make it easy to create and order custom merch in minutes.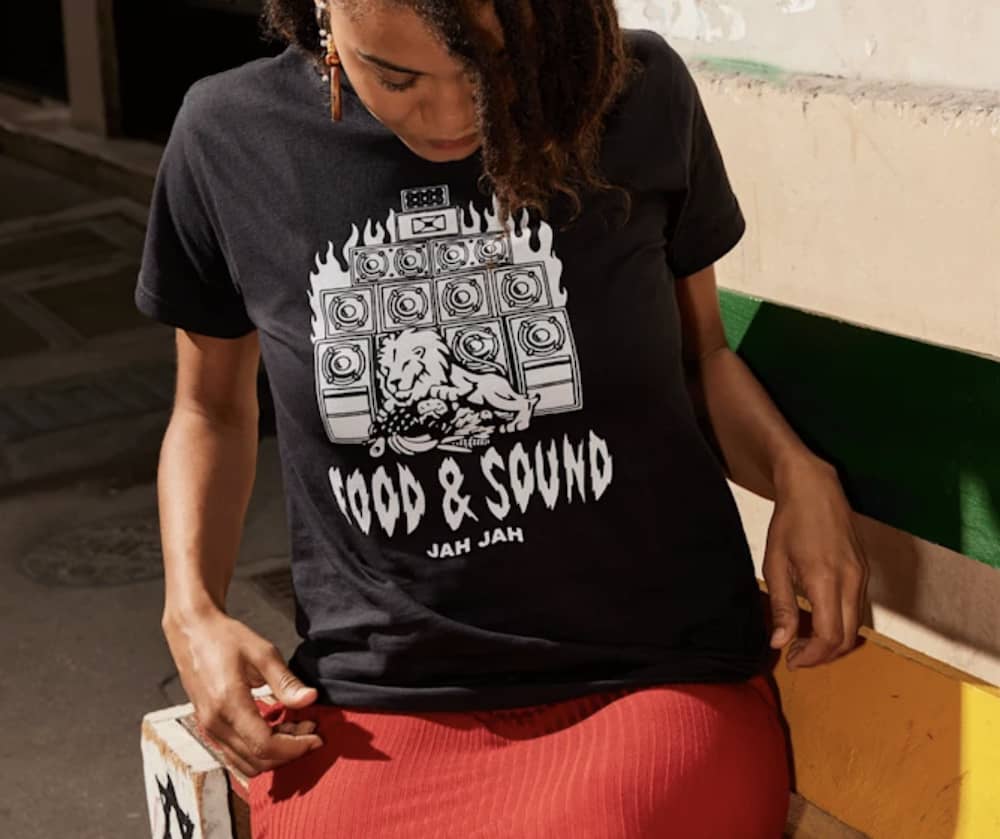 7 effective merch ideas for artists
Not sure what sort of merch will resonate most with your audience? Here are seven crowd-pleasing merch ideas for artists:
Hats. From trucker hats and baseball caps to visors and beanies, hats are a practical and popular wardrobe staple nearly everyone loves.
Shirts. T-shirts and hoodies are great options for getting your artwork out into the world and a surefire way to ignite conversations.
Tote bags. From weekly grocery runs to daily commutes, everyone can find a use for a quality tote bag — especially when it's decorated with work they love.
Buttons. Buttons are an affordable way for people to support artists they love. Fans can proudly display your art on their jacket, backpack, pocket, cap and more.
Notebooks and journals. Whether they want to doodle, jot down meeting notes or write reflections about their day, notebooks are another practical item most people will use and appreciate.
Drinkware. You can print your artwork on ceramic mugs, travel tumblers, wine flutes, pint glasses or practically any other drinkware you could imagine.
Towels. From the gym to the pool or the beach, custom-printed towels allow your fans to take your artwork on the go.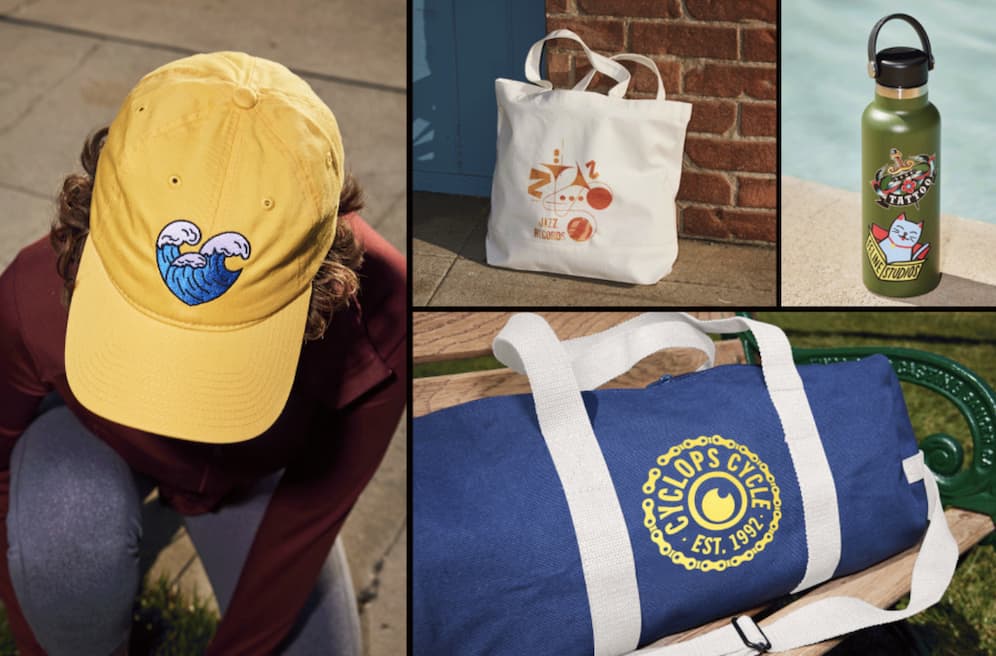 Seeing success with your merch sales
Selling your art as printed merch can help you reach many of your goals, but it's important you set yourself up for success. Take plenty of time to consider your audience and what types of items and designs they'd be most interested in purchasing. If you're not sure, don't be afraid to create a poll or ask a few of your most loyal patrons. Additionally, be sure to showcase your items on your website and social media accounts, and make it easy for people to buy items online.
By investing a little time and effort, you can quickly grow your merch sales and expand your audience.