Estimated reading time: 9 minutes
Family businesses are a key part of the small business community. We constantly see small businesses open their doors because they want to tell the story of their heritage, and we're always inspired when we see businesses evolve from one generation to the next.
We talked to three business owners in the wine and spirits industry who fit into these categories…and who use their heritage to tell strong brand stories that help them stand out from the crowd. Whether you're curious about evolving your current family business or want to set up shop, read on for their advice.
Meet the owners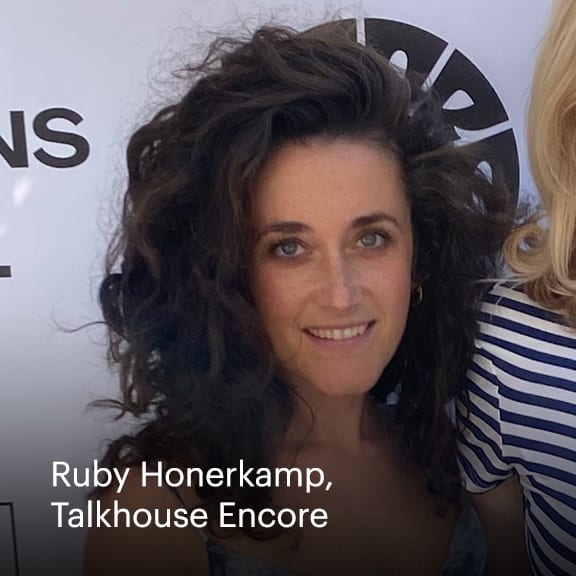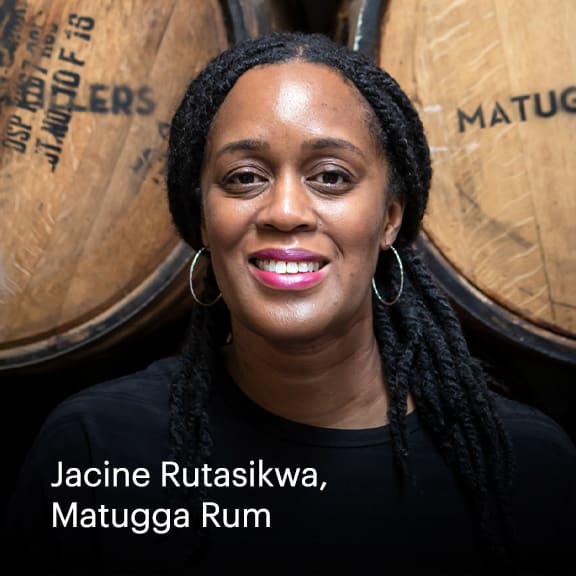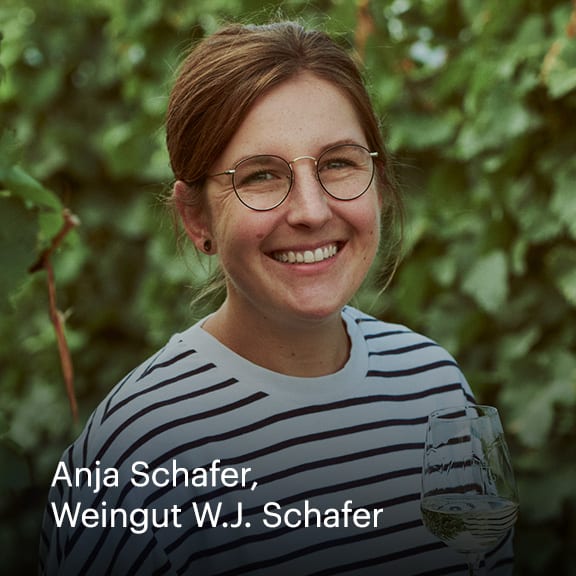 Ruby Honerkamp, Talkhouse Encore
Ruby is the co-founder of Talkhouse Encore, a line of canned cocktails inspired by her family's multi-generational dive bar on Long Island.
Jacine Rutasikwa, Matugga Rum
Jacine founded Matugga Rum with her husband, Paul, with a goal of creating cane-to-cask craft rum in Scotland – inspired by their Jamaican and Ugandan heritage.
Anja Schafer, Weingut W.J. Schafer
Anja recently joined the family business – an award-winning winery just outside of Frankfurt, Germany. She's in the process of learning the business and has plans to take it to the next level.
Putting down roots
Many people start businesses because of their roots – whether cultural or familial. Maybe you can't find the traditional Persian food you grew up with in your new city, and decide to open a restaurant. Or, maybe you just *can't* find a bottle of hot sauce on par with your great-aunt's – so you decide to bottle it.
For Jacine Rutasikwa, this root starts with rum…a spirit that's always been a central part of her life. She says that growing up it was a symbol of good times, always poured at parties and family get-togethers. "We're trying to create a brand that's about good times with friends and family and just savoring the rum, savoring life," Jacine adds. "And a lot of that is linked to our cultural heritage, because that's just what we do with our family. Paul and I are both from big families, there are always social gatherings. We bring a lot of family values to our business and our culture. So we bring that kind of family love to our brand."
Her paternal grandfather owned a rum bar in Kingston, Jamaica, before immigrating to the United Kingdom. Her maternal grandfather was a carpenter. "At one point he made barrels for a rum distillery and he also cut cane. It's interesting, these relationships. And certainly in terms of the history of rum, rum is very much linked to slavery. The original distillers on plantations across the Caribbean would've been slaves…so rum is really part of my heritage."
Anja Schafer started working at the family winery when she was 25. And today, she's working out how she'll manage it on her own at some point. "I didn't always plan to take over the business…it was a gradual process and it's a lot of responsibility. Fortunately, we're in the transition phase now, so we have time to get prepared."
Ruby Honerkamp started working for her family's bar, The Stephen Talkhouse, when the COVID-19 pandemic hit. "When we were closed during the pandemic, we were trying to think of ways to carry the legacy and story beyond our retail footprint, especially because our doors were closed." First established in the 1970s, Ruby likes to say she grew up at the bar…and in 2020, felt ready to officially join the family business.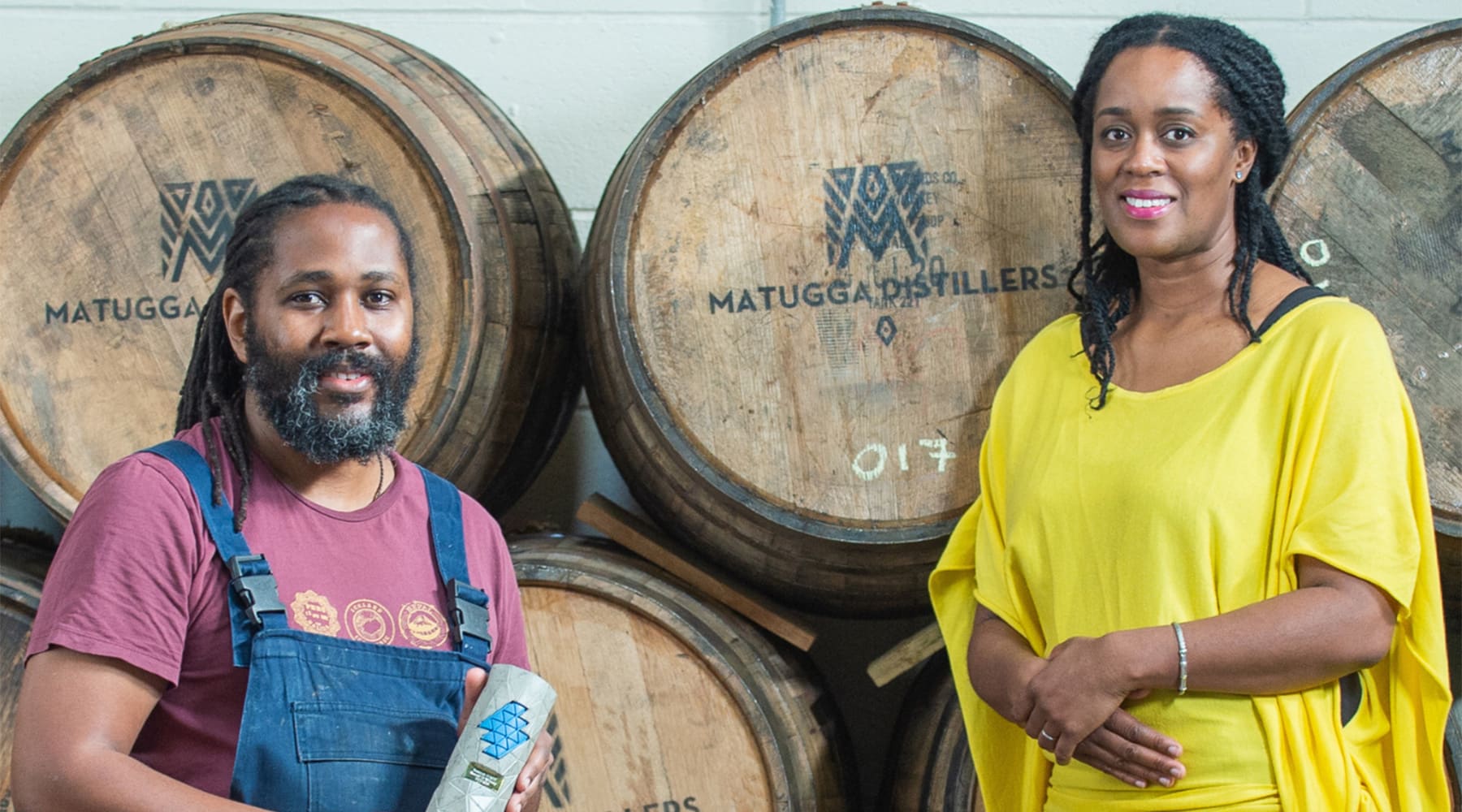 Navigating generational changes
There are pros and cons to working with loved ones – it's much more personal, and you have to consider the feelings and experiences of past generations. But you also have a built-in support team.
After years of working in branding and marketing in New York, Ruby felt ready to officially join the family business. "The Talkhouse is such an extension of my father, but I actually had nothing to do with it because it didn't feel like my own and I didn't feel like I could really add value. Being able to take my strengths and take something that's so embedded in my DNA and translate it into something new was something my parents were really excited and proud of".
"My parents have been a part of everything I've done," Ruby adds. "They've totally been my mentors and guides in making sure everything feels genuine. They're definitely my pulse point of making sure I don't get distracted by doing too many things, but making sure that everything we do is in checks and balances with what the bar is doing. I think for my parents to see me putting blood, sweat and tears into something that's a direct extension [of their business] is also really special for them because it feels like an ever-evolving family project and dynamic."
Though Anja has changes planned for Weingut Schafer, she says that "someone from our family will always represent this business, and that's what customers love to know and see as well. They want to see the family behind the business…that's definitely an aspect we want to reflect in our brand."
When it comes to decision-making, it's a joint process between Anja and her parents, who took the winery over from her grandfather in 1995. "I'll continue to include them in the future, if they want. But for long-term decisions, they leave those up to me. It's about things that will happen 20 years from now, so that will be on me. I benefit from my parents' experience," Anja adds. "They're here to help me weigh options. Once I fully run the business myself, they'll still have a little bit of an eye on it."
Weingut Schafer's tagline is 'Traditional meets modern' – a perfect representation of Anja's plans for the business. "It refers to our generational change, which is even visibly reflected in our production sites. There's our old production location here in Hochheim, a charming old building with a beautiful courtyard. But now with me taking over and growing the business, we've also built a new production site, all concrete and very modern-looking."
Family dynamics
Evolving family dynamics aside, Ruby is grateful to have her family involved. She explains that working with family is "less of a challenge and more of a generational gap in how things are and how to communicate. It's being patient and trying to articulate branding…trying to figure out a way to balance what the Talkhouse has done, because it's old school, and how we take a product and business into the future."
"I think change is important in everything, especially business. My dad's been doing this for so long, so he knows the industry infinitely better than I do. He has a lot of insights and relationships that are important, but there's also just a new wave of how businesses are run, especially in the digital era with social media. He's dealing with direct customers and I'm trying to educate people on the brand.
Anja echoes Ruby's feelings and says her parents love seeing her take over the business…but she admits it can be difficult. "There are two generations getting together here, sharing different opinions and attitudes. Maintaining a good relationship with each other can be quite a bit of work as well." As for redefining the brand, Anja notes that her parents are interested in the process, "but they also know that the new brand has to mainly reflect me as the owner…so they let me make most of the decisions in that process."
And though Matugga Rum is still in its first generation, it's still a family affair – Jacine co-owns the business with her husband, Paul. "We're good partners. We're life partners, we're raising children together, we're raising the business together. We work really well together. It wasn't like that on day one, because we're so different. I'm creative and Paul's the scientist. So we have very different styles but now that kind of melds together." And though Jacine's the creative one, she admits that Paul's responsible for their creative tagline: 'African soul, Scottish craft.'
Crafting a new look
Trends change…so even if your family business has had a logo for decades, it might be time to give it a refresh. Anja is in the process of creating a new logo for the winery. "You have to make sure that the whole appearance and the brand correspond to the tradition of the winery. The new logo shouldn't look like a start-up company, but it should also reflect me as a young winemaker. Not too modern, not too abstract. This is the third generation now, so I really don't want this to look like I just founded it. I have to find my perfect middle somehow, which isn't easy."
She's approaching this challenge by taking something from the old logo and using it in a new way. "My parents actually created the current logo when they took over the business from my grandfather. Now, it's time for a new logo that represents me."
Though Ruby mentioned that Talkhouse doesn't have a brand identity, Talkhouse Encore definitely does. "Our branding is a fresh spin on what the bar stands for. The bar is called the Stephen Talkhouse and the drinkhouse is called Talkhouse Encore because we're a music venue. On our cans, it says 'Established in 1970,' because that's when the Talkhouse was established…so we're hitting on the authenticity of what this place was built on.
"We also wanted to take a lot of cues from what the Talkhouse is within our brand identity. Outside the bar, there's a whiteboard and messy handwriting that says who's playing that night," Ruby explains. "So we wanted to take that quick graphic and the idea of it. [On the can,] the way 'Talkhouse' is written is inspired by someone's handwriting with chalk and is supposed to be showing the human behind the brand. And then 'Encore,' it's like a '70s psychedelic record because music is at the forefront of what we do. There's a lot of cues from the bar and the history and the legacy that we've integrated into our packaging. And then we have our story on the back of the can."
No detail has gone overlooked when it comes to the branding for Talkhouse Encore – including the font choice. "There's all these different weights and it's such a wide range of a font family that we purchased for our branding. And that was kind of also just a [representation] that everybody's welcome at the Talkhouse. This font shows up in so many different ways and that's the same thing about the people. Everybody from all walks of life are welcome."
She got a lot of input from her brother when she was choosing brand elements. "I'd be like, this is so cool, and he'd be like, but it's not Talkhouse. And I'd say, I love this color palette, and he'd say, yeah, it's great, but it's not Talkhouse. It's balancing how do we just not become a cool brand and how do we stay true to our roots, but then how do we find a way of integrating the two? That's the thing we've had to be really conscious of throughout the process."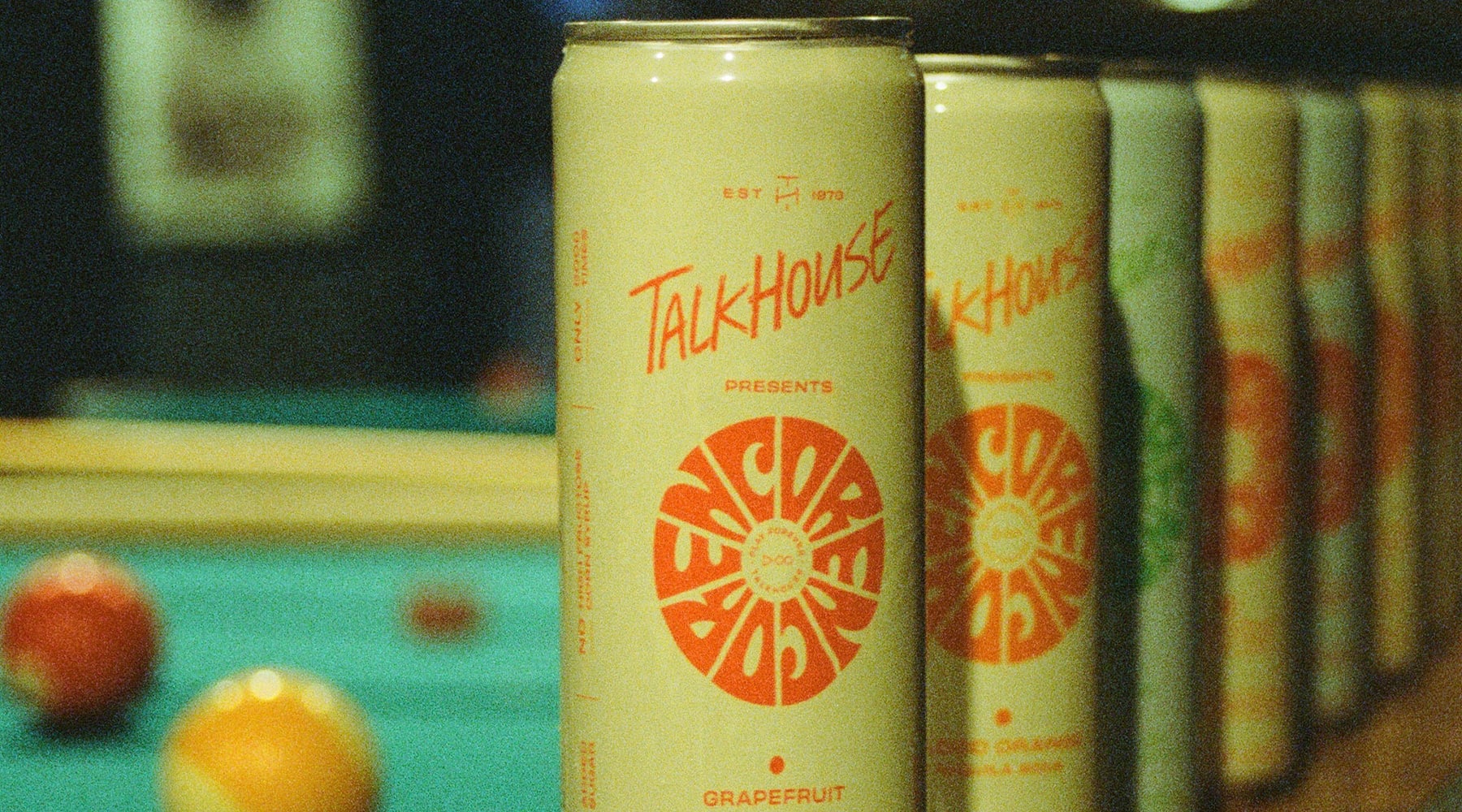 Heritage that stands out
A brand story is a critical marketing tool. It's what makes you human, and it's what can connect you with customers on a deeper level. And for these three business owners, a brand story is the perfect place to showcase their history and heritage.
Ruby says that Talkhouse Encore's brand story is their differentiator in the market. "The category is so saturated, and we stand out because we're connected to a physical place, we're connected to a real story. We're not just capitalizing on a consumer trend."
She tells the brand's story on their website, as well as the back of their canned cocktails. "The story resonates with consumers, even if they've never been [to Talkhouse], because you hit on the element of being a family-owned spot. It almost feels like everyone's local watering hole."
Anja says that people connect with the "never-changing, great quality" of their wine. "Thanks to my dad," she adds, "we're very well-known for good Riesling in particular. I'm bringing something new to this [process] by thinking about new grape varieties to try out and how to give our wine a new twist. I've heard from customers that seeing us work together so well, blending modern and traditional, is impressive to them and that they value it."
Jacine feels that Matugga's uniqueness is their differentiator. "We spotted a gap in the market to make a rum that was linked to our cultural heritage. The whole reason that we really got into it was because I would travel to Uganda and Kenya, and I could never find rum. And I found that so bizarre because there's lots of sugarcane, and I associate sugarcane with rum production, but there's just not a rum culture in Uganda."
Though Matugga's rum is produced in the UK, Jacine and Paul wanted it to have a connection to Africa. "It's a very powerful kind of cultural collision, because you've got Scotland, which is well-known for spirits production…so we get to draw on that sense of place and power, and the whole distilling heritage up here. And then that's mixed with our cultural heritage. We leverage Uganda and east Africa, in terms of traditions around socializing… sitting in a communal setting, enjoying food and drink, enjoying things slowly, savoring. [And] our company is called Matugga, which has a geographic link. Matugga is the name of a place in Uganda, and my husband, Paul was born in Uganda. And then Jamaica really is about the authentic rum heritage. A lot of our techniques are taken from a Jamaican style of production."
Jacine mentions social media as a useful platform for telling Matugga's story, but feels they make the strongest connections with people at customer-facing events, whether a group tasting or a distillery tour. "They've all got their sampling sets and it's Paul and I guiding them, weaving in the story of the company and each product. So I know that stays with everybody in a very powerful way. We get a good response, because I certainly can't think of another brand that's Scotland and Africa. We have mashed them together, but we've made it make sense. And what comes from that is something very trailblazing, I suppose."
Like Matugga Rum, Anja offers tastings for customers at the winery and at local markets and events – a great way to connect with people and tell their brand story in-person.