Estimated reading time: 4 minutes
Whether you have one child or many, you're undoubtedly proud of them and their growth over the years. Why not showcase that pride with a family photo gallery wall? This trend, which has been around for decades, is a great way to not only celebrate family achievements and milestones but also carve out some bonding time as you refresh your home design together.
Consider the following helpful design tips and tools ahead of your next project. Even those without home design experience can get in on the fun!
1. Map it out.
Before you begin hammering nails or hanging prints, get a sense of the space and how it can best be used. Think about how many photos of each person you want to include. It may not seem like a big deal, but kids may notice if you have 10 photos of one child and only three of another. Consider the distance from the ceiling, floor and any furnishings in the home, and keep that spacing in mind. If you have small kids or pets, it's wise to plan things a bit higher so your photos aren't accidentally knocked down.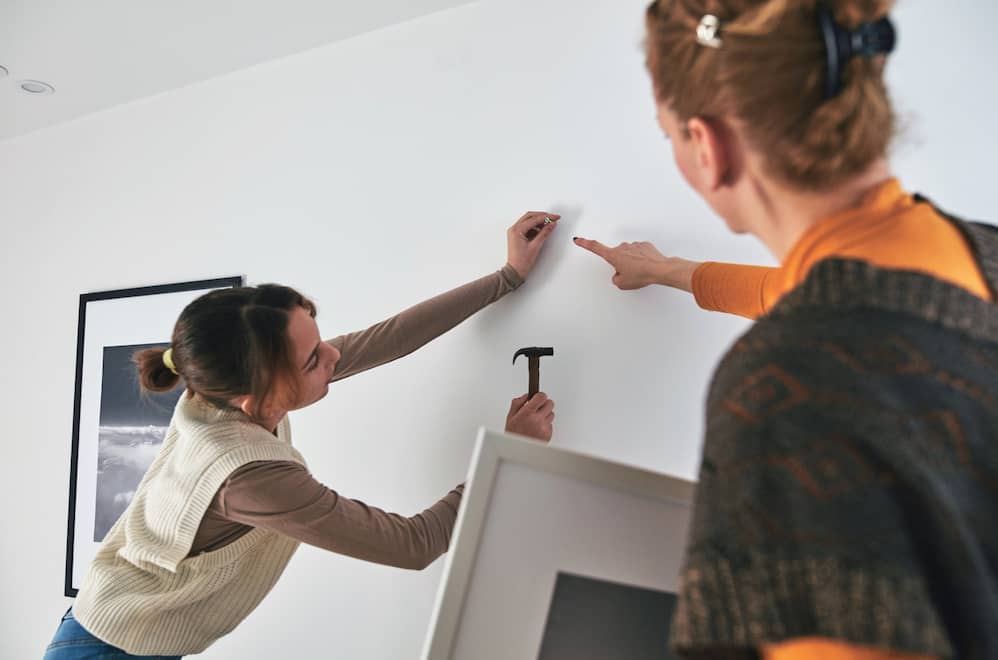 2. Pick a focal point.
While you may decide to include several pictures overall, the eye needs a place to rest. Consider hanging a big family photo with everyone as the center of attention. Or, if it's more your style, go for a custom art piece with the family's last name or crest. Whatever you choose, this will be what gets put on the wall first, with other photos arranged around it.
3. Get creative with design.
Now it's time for the fun part! Think of the design elements you'll use in the display. Will you opt for a similar frame style and size? Do you want to mix and match with various shapes and materials? Whether you go whimsical or classic, there's so much to explore. Take into account both your family's personality and the decor of your home when making your choices. From the rustic look of wood prints to the more contemporary metal prints, there's an aesthetic to help your memories (and individuality) shine.
4. Order your art.
You may have plenty of family photos on hand, but some of the best moments may still be stored in the cloud. Given that today's families are becoming increasingly digital, you likely have some favorite memories still ready to be printed off. Instead of printing photos and putting them in pre-made frames, you might want to use these unearthed treasures as custom art pieces. From canvas to metal, the varied options for wall art really do allow you to show off your style.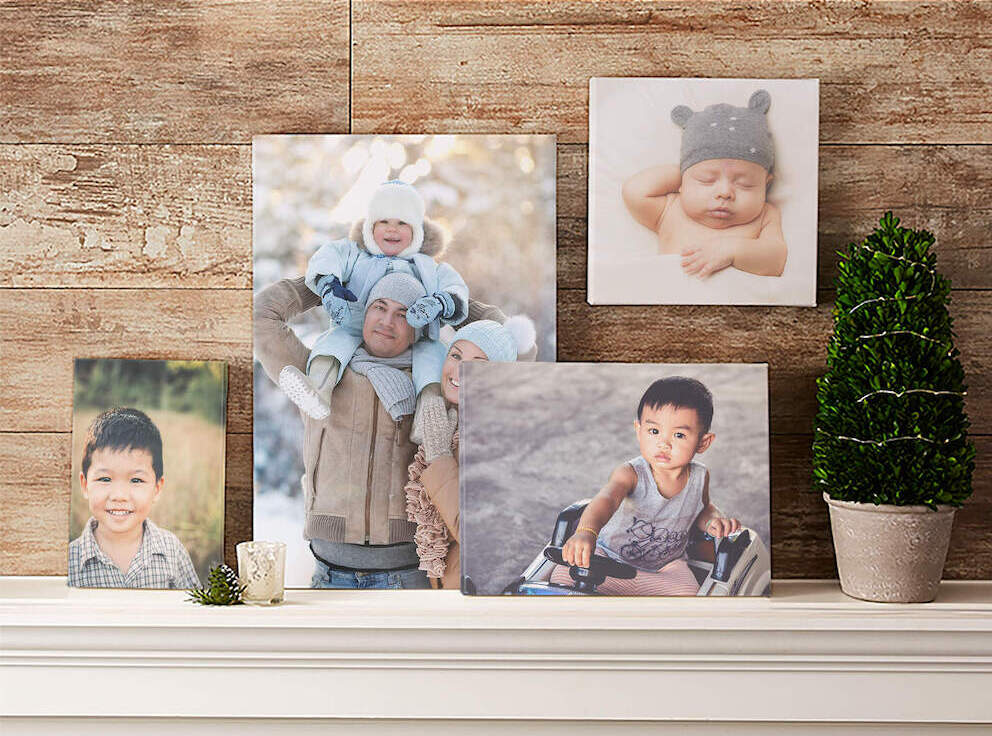 5. Arrange (and re-arrange).
Even with the best-laid plans, you may not get everything on the wall in a perfect manner on the first attempt. Although something may look great in your mind's eye, the reality of the choices may not strike you the same way.
This is not only a perfectly acceptable part of creating a family photo wall, but it's also to be expected — so, no worries! Take your time swapping photos and moving things around until you feel good about your picture placement. You may even need some extra time after everything is settled. If you think something needs to change even two months down the road, that's OK, too.
For even more flexibility with your photo staging, consider photo tiles. They're easy to remove and rearrange, and even have adhesive strips that won't leave marks, making them a perfect option for rental homes and concrete or wooden walls.
6. Plan for family growth.
One of the best parts of family photo walls (and also the biggest challenge) is that families change. New members will be added, kids grow and even the most modest family photo display can get pretty out of hand. Decide early on what special moments warrant a new photo installation. It could be that you keep only one baby photo of all your kids, plus an updated portrait of them with their families. Or, you may skip individual photos altogether as they age, opting for one big family photo session every few years.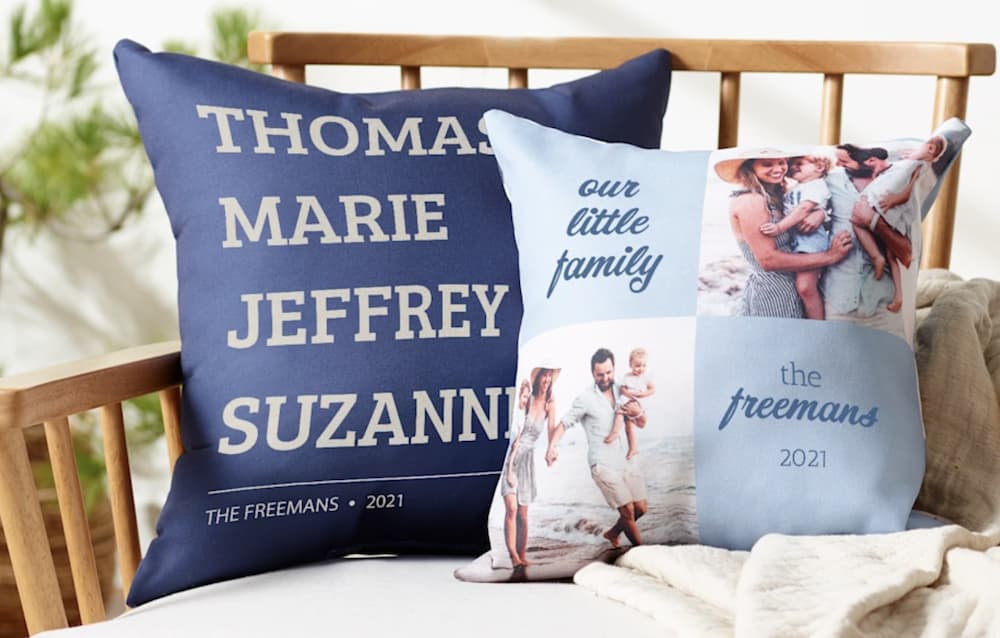 When space runs out on the wall, it doesn't mean you can't display your photos in other ways! VistaPrint has a variety of family photo gallery wall ideas and options, including custom photo blankets and pillows.
Items like these are a beautiful way to keep those snuggly baby photos close, even when your walls are completely full. They can be used in your home, so they aren't just taking up space. They also make sweet gifts for grandparents and older family members who you can't ever seem to shop for!
Family wall art is an amazing way to keep those favorite memories where they can be seen. Whether you rely on old vintage prints or want to create something new, a photo wall can be an artful tribute to the people you cherish most.