Estimated reading time: 6 minutes
The food's good and the drinks are flowing. You've invested in beautiful signage, menus and flyers – you may even already have a strong online presence. That might seem like enough, but have you considered creating merchandise for your restaurant?
Whether you run a family restaurant, coffee shop, pancake house or bar, merch is a smart way to market your business. In this article, we'll be diving into why merch is great for your businesses and your customers – we've also got tips for creating the best restaurant merch and marketing it to your audience.
Why is restaurant merch important?
Bottle openers, aprons, glassware…these are all practical items you'll find in a restaurant or café. And with your branding printed onto them, they're even more useful. Offering merch to customers alongside the food and drinks they came for is a great upselling opportunity. It brings you extra revenue and it can enhance people's experience at your restaurant – and their perception of your brand.
There are even more benefits after your customers leave your restaurant. By wearing or using your merch in their daily lives, your customers will become ambassadors for your brand. Think of the next time they'll use that bottle opener at a big party filled with potential customers – or bring that branded apron to a family BBQ. It's a great conversation starter, so they're likely to spread the good word to their family and friends. That's free advertising – and it can do wonders in increasing awareness of your business within the community.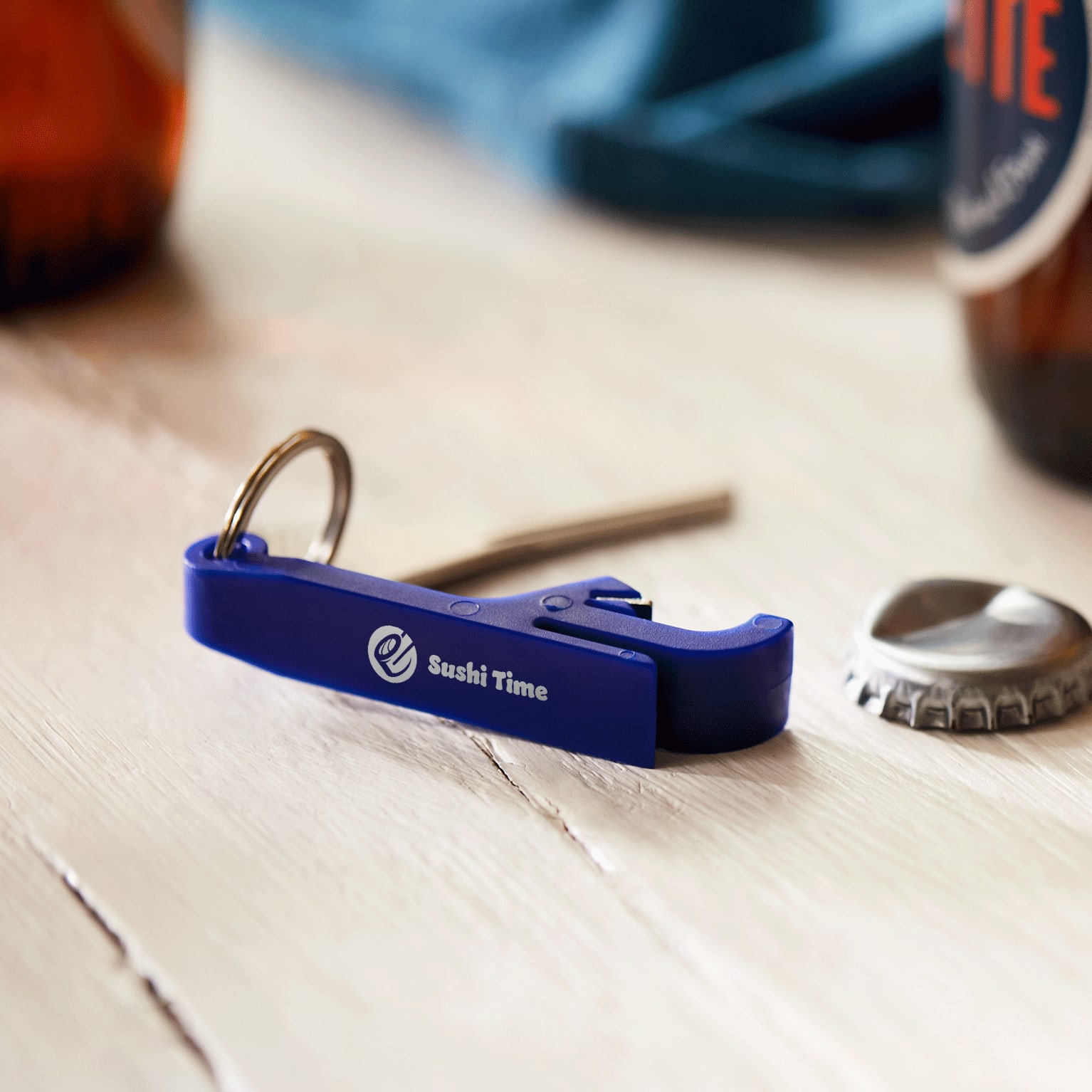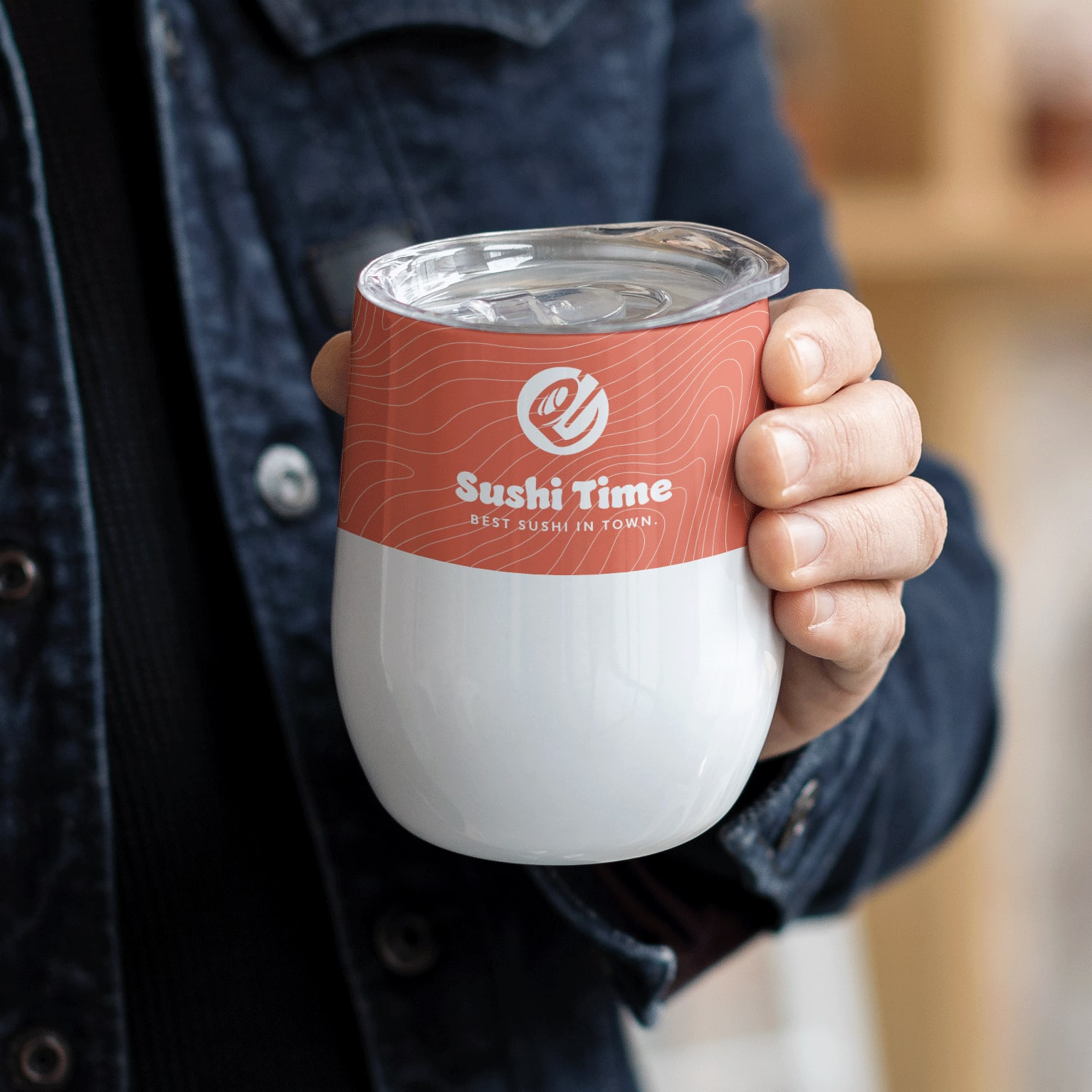 What's the appeal for your customers?
When you create a memorable dining experience for your guests, they'll want to hold on to that memory. Owning merch from a favorite restaurant serves as a reminder of the great time they had with their family or friends. It's something that lasts beyond the food itself.
Merch also gives your customers an opportunity to showcase their interests and unique style. Some people may be fans of your visual identity (for example, if you're known for eye-catching branding or a wacky slogan). Other people may be foodies who just want to represent their favorite restaurant. Either way, merch helps people feel an affinity for your brand.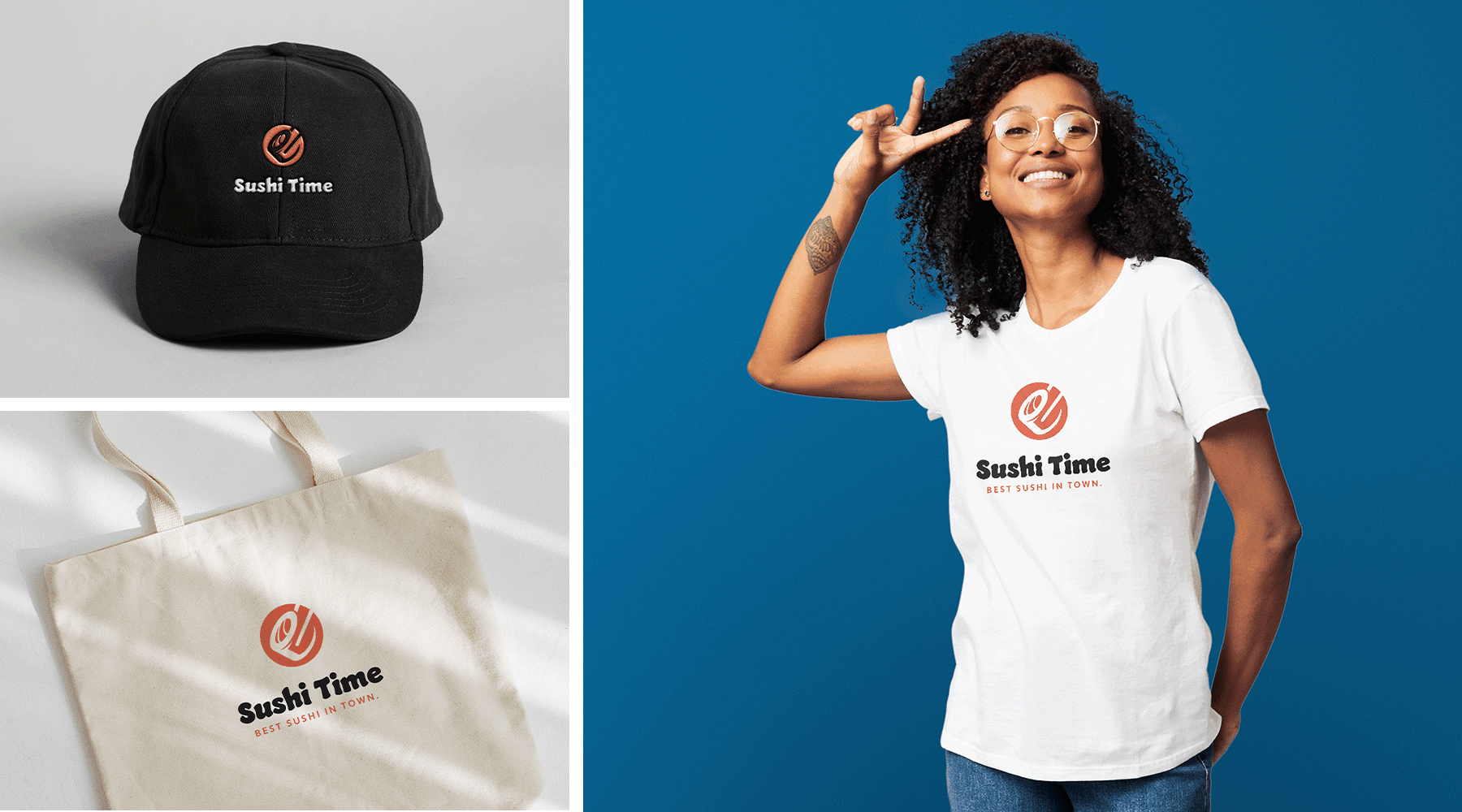 How to create merchandise for your business
Now that you know what merch is and the role it plays in the food industry, it's time to learn how you can create the best merch for your restaurant. We've broken it down into five steps.
Step 1: Make sure there's a demand for your merch

Know your target audience and what kind of merch they might like to buy. Don't just start selling items you think your customers might like – ask them!
Organize social media polls
Send out a survey in your email newsletter
Ask customers in person
Step 2: Decide what to create

Make sure to pick merch items that relate to your brand and your customers' interests.
If you're a coffee shop owner, branded mugs can be a hit idea among your regular patrons.
If you own a restaurant, you could offer customers snacks and treats in branded packaging.
People also appreciate merch they can wear. T-shirts, trucker caps and tote bags are timeless clothing merch ideas.
Step 3: Design it your way
A great merch design will give a unique feel to your brand – something that sticks in people's minds.
Stay on brand – incorporate your logo and color palette.
Use slogans or custom art that express the sentiment of your brand, values and purpose.
You can even ask a design expert to bring your ideas to life.
Merch is intended for people who already know and love your brand. And you know your customers best, so create something they'll want to buy and collect. It's an opportunity to get creative – and it doesn't have to be serious. You could add a fun meme!
Step 4: Come up with a pricing strategy
Pricing is an important step in the process. Decide how much to charge for your merch – keep in mind the related costs including:
Design services
Printing
Shipping
Marketing
Step 5: Set up your merchandise store
Decide whether you want to sell online, in-house or both. A mix of both gives people more options to buy, and it allows you to reach people beyond your brick-and-mortar store.
You can set up an online merch store with Vista x Wix.
Put your merch on show – display it in your restaurant or café. If diners can't see it, they won't know it's there! A display case or merch table is always a good idea.
VistaPrint Tip
It can be more economical to stock up on your merch in bulk. When you buy from VistaPrint, the price per unit goes down the more units you add to your cart.
How to promote your restaurant merch
So, you've got your merch – now you need a marketing strategy. Here are a few ideas to help you get started.
Spread the word. If you've got social media accounts or an e-newsletter for your business, you can harness the power of the web by promoting it to your online followers. You can also promote your merch in-house with flyers, posters or word of mouth.
Turn your team into walking billboards. When customers see your employees wearing custom T-shirts, jackets or aprons, they'll ask where they can get those too.
Offer discounts with every purchase. Customers who buy your merch could be eligible for 10% off coupons. Alternatively, you could offer a 'buy one get one free' model, which encourages people to buy more.
Run a raffle. Games and prizes are great ways to engage people! Running a raffle will help spread awareness of your merch line and encourage diners to buy.
Final thoughts
Merch is great for both you and your customers. It's a smart way to advertise – it gets people talking and gives them something to collect and enjoy while promoting your brand at the same time.