Estimated reading time: 5 minutes
Do you ever find yourself getting into a calm, zen-like state when cleaning your car, carpet or clothes? If so, starting a cleaning business might be perfect for you as a way to make a steady income and gain more control over your work-life balance.
Thankfully, with the right strategies, investments and tools, you can build a successful cleaning business that becomes a fixture in your community. This article will explain how to start a cleaning business, step by step, so you can consider whether it's the best choice for you and your future.
1. Develop a business plan.
The key to running a successful cleaning business is having a detailed and comprehensive plan. This should include the kind of cleaning business you intend to start, along with your goals, target market, pricing strategy and marketing plan. A critical and foundational element, a well-developed business plan can help you stay on track and make informed business decisions as your company takes off.
2. Decide what types of services to offer.
As a cleaning business owner, you must decide what services you will — and will not — offer. These services can range from residential to commercial cleaning. It's important to research your local market and find out what's in demand. You can offer essential services, like dusting, vacuuming and mopping, or you can specialize in more specific services, like window cleaning, leaf removal or deep cleaning. Here are a few more ideas to consider:
Mobile vehicle cleaning and detailing
Brick-and-mortar dry cleaning
After-hours office cleaning
Carpet and rug cleaning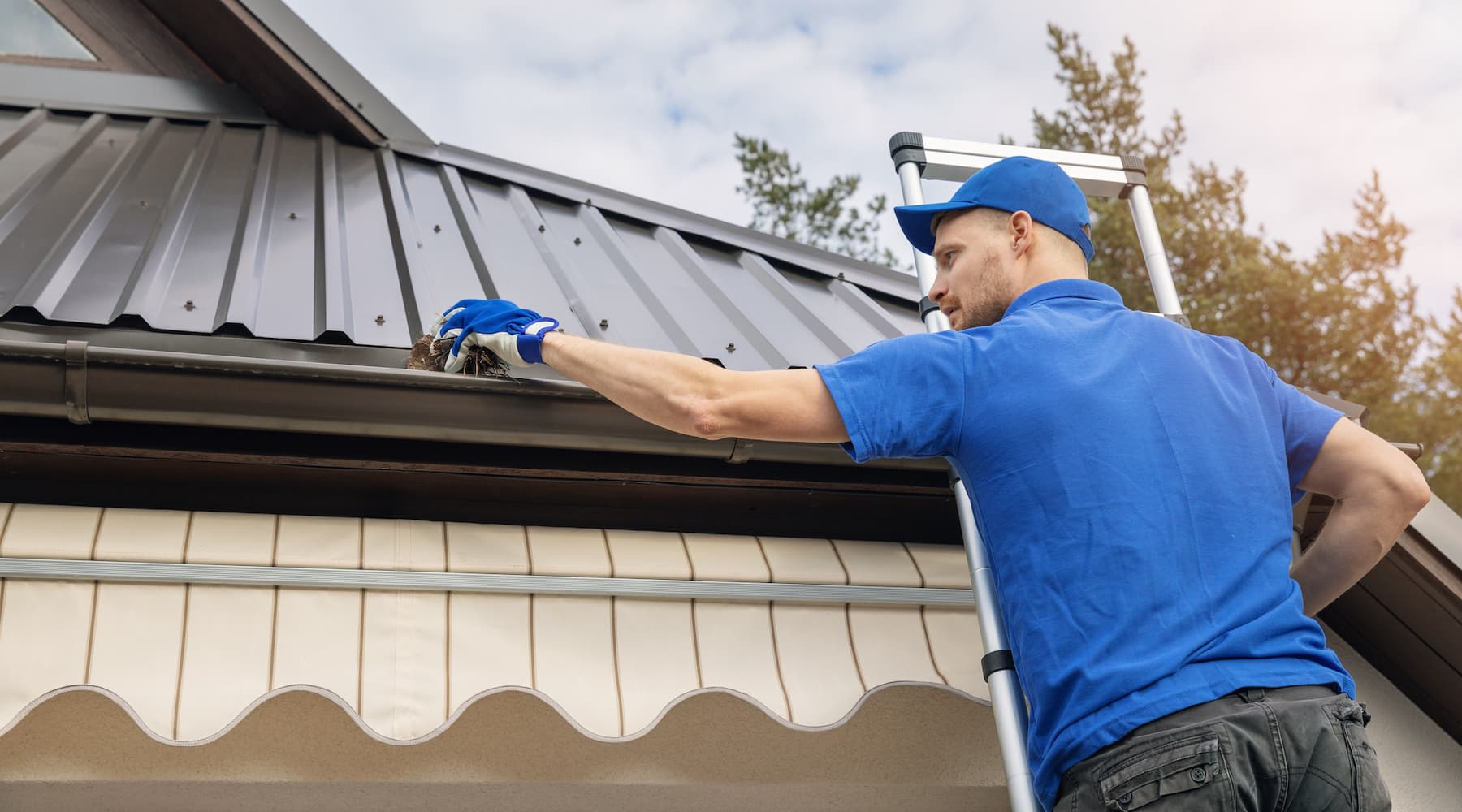 3. Register, license and insure your company.
It's crucial to make sure your company is a legitimate legal business entity before you start cleaning for profit. This includes registering your business, getting permits and licenses, getting insurance coverage and opening a business bank account. Doing so will give your business a professional edge and the insurance will keep you personally protected from liability, making your company more attractive to potential customers.
Another way to appear more professional is to create a website with eye-catching, cohesive branding. Be sure to include information about your services, pricing and contact information so that potential customers can learn about and find your business.
Creating a professional website is essential to promoting your new cleaning business online. Vista x Wix offers everything you need, from custom domains to website templates that are easy to use and customizable.
4. Invest in the right cleaning supplies.
For those wondering how to start a cleaning business, investing in the right supplies is essential. Depending on your business model, this includes cleaning supplies like mops, brooms and cleaning solutions, as well as specialized equipment like heavy-duty vacuums and pressure washers. It's vital to invest in high-quality supplies that will last and provide the best results for your clients.
5. Hire staff as you grow.
As your business grows, you may need to hire staff to help you manage the workload. It's important to find team members who are reliable and have a strong work ethic. Consider offering training programs to ensure your staff is equipped to handle the demands of the job.
6. Promote your new business in print and online.
Promoting your new cleaning business is an essential step in building a strong customer base. This includes creating promotional print materials like business cards, postcards, and flyers in addition to digital marketing assets like a website and social media accounts to showcase your business online. You can also start email marketing by collecting customer email addresses onto a list that you can use to send promotions, announcements and coupons.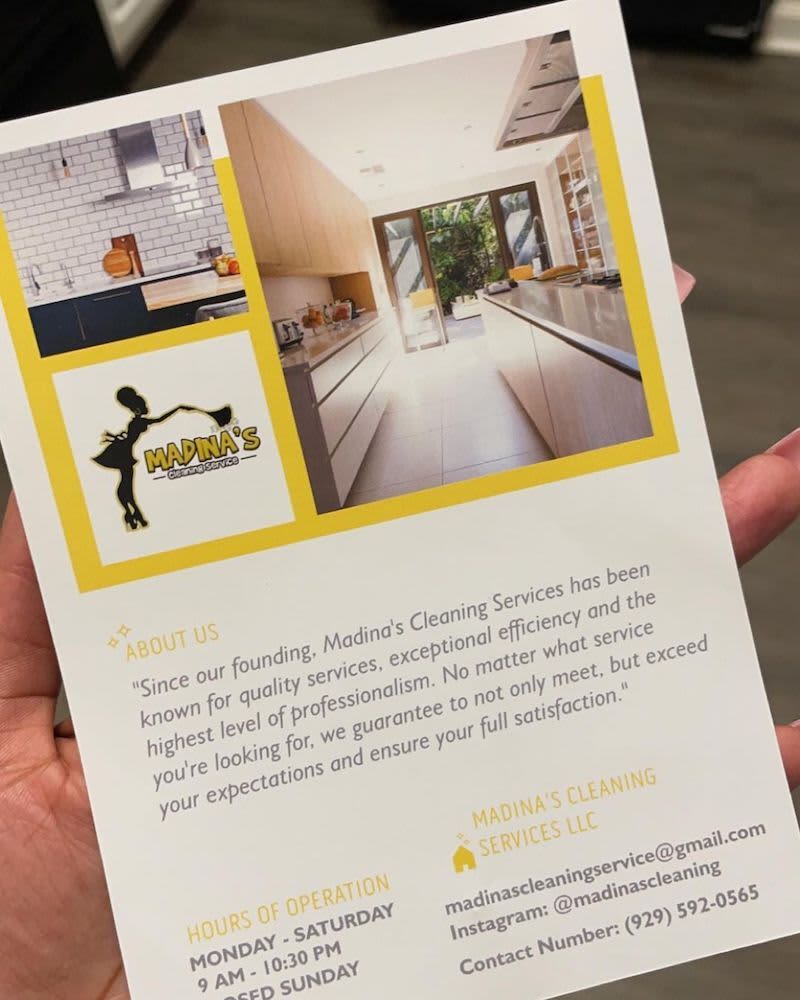 Source: @madinascleaning on Instagram
Be sure to include your contact information and your website on your business card. Also, consider adding a QR code to quickly take any potential customers right to a landing page of your choosing.
7. Find your niche.
Finding your niche is essential to standing out in the crowded cleaning market. This could include specializing in a specific type of cleaning, like eco-friendly cleaning, or targeting a specific demographic, like busy working parents, tech companies with offices or fancy restaurants. Niching down can help you differentiate your business and attract the right customers.
Starting a cleaning business can be a rewarding and profitable venture — and an excellent way to embark on an exciting entrepreneurial journey. Remember to consider your ideal time investment. If you're interested in starting a cleaning business part-time, for instance, that might be the right first step in your journey.
By having a detailed plan, offering services based on your interests and skills, making your company official and investing in the right supplies, you'll be poised for success. Then, once you hire staff, promote your business, niche down and leverage marketing tools like social media and email, you'll be able to scale your cleaning business into something bigger — and better — than you ever believed possible.