Estimated reading time: 4 minutes
Like many, you've witnessed the explosion of design and renovation shows on television and online. You're fascinated by their ability to turn a misfit home or office into the owner or renter's dream digs. If you design, build, fix or craft as a freelancer or self-employed tradesperson, you may share similar origin stories to these shows' personalities.
Whether you're a builder, architect or just plain handy with a hammer and nails, construction is an industry with a lot of potential. As such, you may even be wondering how to start a construction company yourself. Fortunately, you likely already possess the basic skills needed. With the right attitude, ambition, skillset and knowledge, you can readily turn your one-man or one-woman show into a successful and sustainable small business.
Already started a company? You can do the same to support and grow your construction business. Here are some essential building blocks to keep in mind.
1. Survey your desired market.
To make the jump to your own sustainable business with a steady flow of revenue, survey your desired market. Mine your network and ask industry experts their thoughts. Talk to real estate agents, construction project managers, building site superintendents or your county's building and licensing office personnel. The number and types of building permits being approved provide amazingly insightful information on the cheap. If applicable, check out the bids the big or renowned general contractors are putting out. All of this will tell you the kind of projects that will bring the most success.
If you don't want to stay local, now may be a great time to move to your dream location. With so many people working remotely, individuals and companies are relocating to where they believe life will be better. That small town in the mountains you've been eyeing for some time may have projects you'd love to work on.
As soon as you decide on your business focus and name, get your website up. Use a templated, secure and well-reviewed website builder to quickly and easily get your new construction-related business online.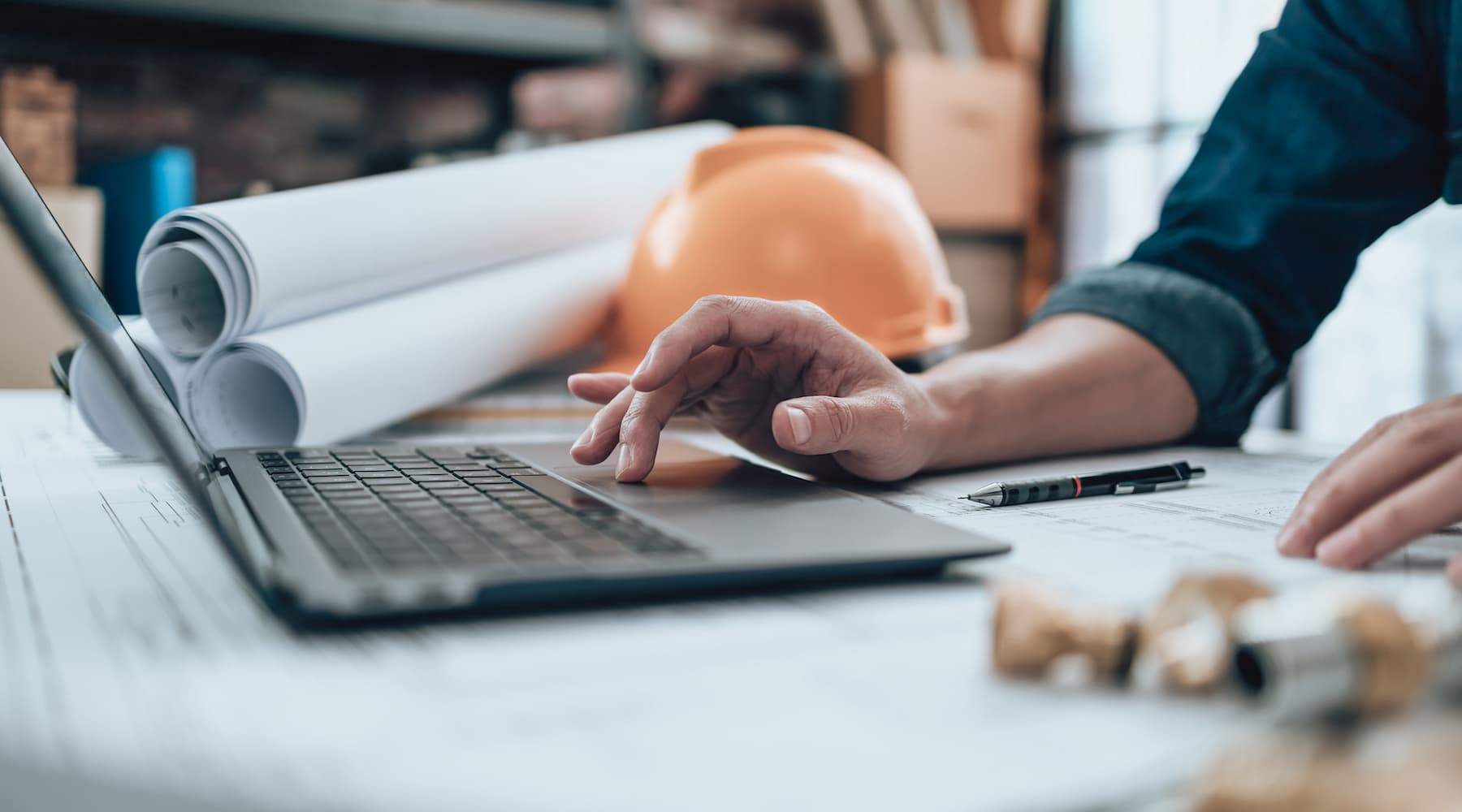 2. Ensure you have the necessary skills.
If you're wondering how to start a construction company, it's essential that you know the specific skills needed for high-quality work in any given area. Let's say you have strong skills in painting, hanging drywall or laying tile. If you want to focus on commercial construction, you may benefit from blueprint reading or bidding classes. Use easy-to-find resources like construction trade and industry associations. These enable you to readily access any additional technical and practical skills you need to complete your projects to the highest standards.
3. Protect and fund your business.
Your construction industry business will generally have a higher insurance threshold than many other industries due to higher associated risks. No problem. Because so many businesses exist, it is relatively easy to find an insurance agency or agent that deals with similar firms. In addition, financing your construction company generally uses the same model as other businesses.
4. Find your niche and market your business.
You have these amazing technical skills as a handyman, skilled tradesperson or architect and people love your work. Your friends and family rave about you. Your other customers or clients use your services as often as they can and recommend you fervently. What do these people love about how you do what you do? Are you always on time, easy to talk to or very helpful in solving problems? Use their feedback to help decide on your niche.
Potential niches vary from low-end to high-end properties and small projects to broad-scope jobs. Your niche could also focus on a certain clientele or building type:
Luxury properties
Specific rooms: kitchens, baths or basements
Apartments: move-in and move-out
Property developers: commercial or residential
General contractors: large and small
Affluent individuals: design or concierge maintenance
Working and middle-income individuals: design or general repair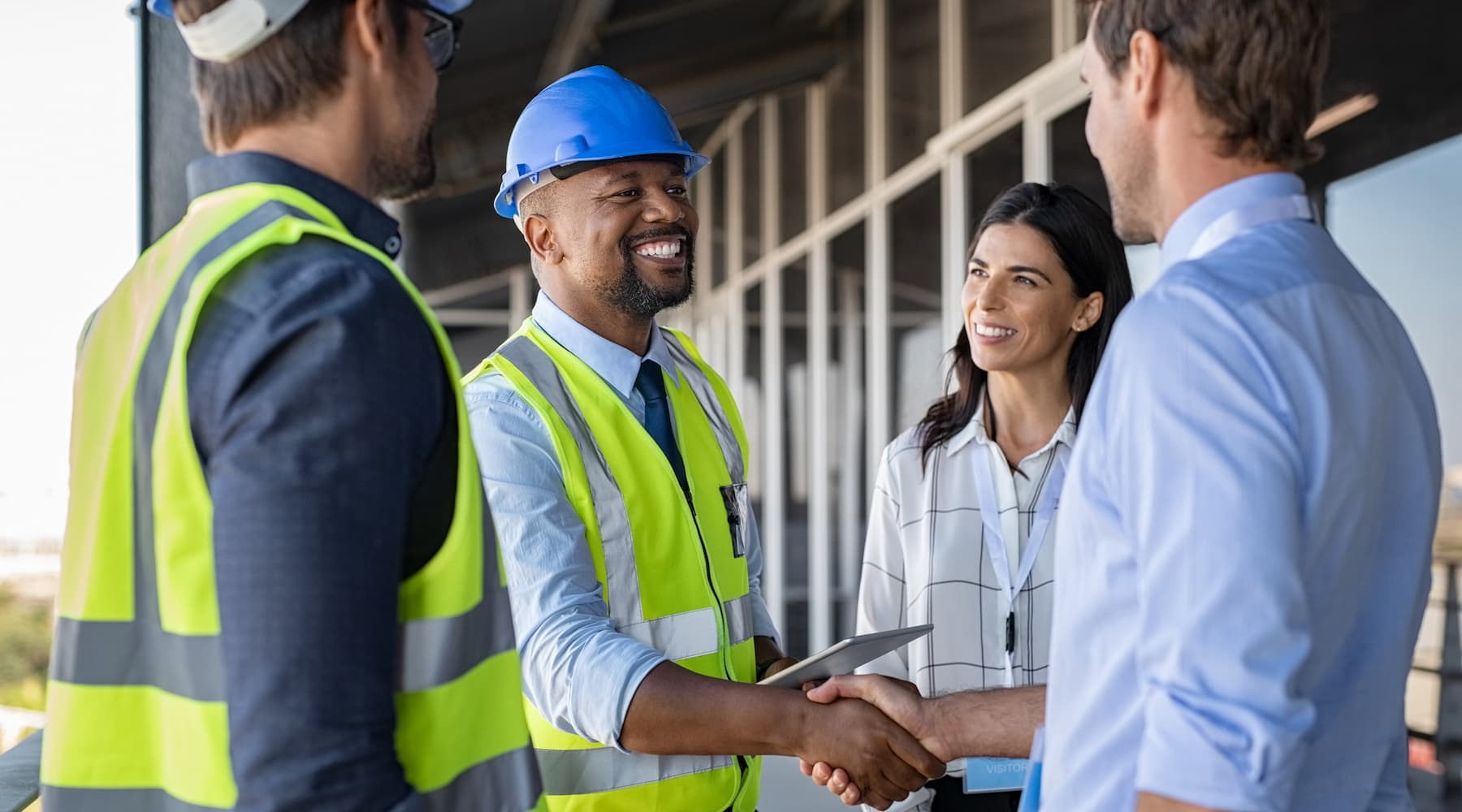 The key to marketing your new business is to set yourself apart with creative (but still affordable) branding and awareness efforts. Use what you think customers or clients in your niche will find compelling — whether with business cards that have a QR code that links to your recent work, promotional products and swag that you pass out at industry trade shows, an email newsletter, branded decals on your vehicles, social media or something else. Just know that there are many resources and marketing strategies that match your personality, desire and budget.
Need help with logo design or creating eye-catching business cards, postcards and more? Easily access VistaPrint's pool of design professionals to translate your style into your branding materials.
Construction companies offering unique services in high-demand niches can make loads of money as small businesses. If you love providing construction-related services and your market niche is expanding, showcase your talents and start your own business. With all the resources and support available to you, building a lasting business foundation and strong brand that your community can depend on is easier than ever.