Estimated reading time: 5 minutes
Ask anyone in the business world over these past few years, and they'd agree: It's a jungle out there! For those wondering how to start a landscaping business, it can be an interesting and rewarding path to becoming your own boss in a growing industry. Plus, you get to work outdoors!
Whether you're just starting out or looking to grow your landscaping business, here are a few tips and steps you can follow to find success on your entrepreneurial journey.
1. Determine your service offerings.
Deciding what services you might offer is a vital part of knowing how to start a landscaping business. Maybe you already have a special skillset, such as gardening or using a chainsaw, or you might ask around town to see what services neighbors are interested in. Generally speaking, landscaping businesses deliver one or a combination of the following services to customers:
Mowing lawns and overall yard maintenance
Gardening and landscape architecture
Seasonal landscaping, usually in spring and autumn
Pruning and/or removing trees and shrubbery
Irrigation
Mulching
A fairly new landscaping trend called "green landscaping" adopts environmentally friendly techniques to reduce energy costs and help keep the environment clean. If you're established in the area but want to further grow your landscaping business, think about making green landscaping your specialty.
2. Set your landscaping fees.
To come up with the best fees for your business, find out what other established landscaping companies charge for similar services. These rates may sometimes be listed on businesses' websites.
While it may be tempting to charge less for your services than your competitors do, first determine your operating costs, so you can hope for a reasonable profit. Further, setting your rates well below what's common in your area may prompt customers to worry about your effectiveness and professionalism.
As to operating costs, there's a lot to keep in mind:
Raw materials (such as mulch, topsoil or various plants)
Transportation
Equipment and equipment repairs
Licenses and insurance
Labor costs/staffing
General overhead (gasoline, marketing, etc.)
Also, be prepared to provide a free estimate to prospective customers, as that is considered the norm for this industry.
3. Understand state laws and local regulations.
Some states require a landscaping or gardening license in order to start your business. Take the time to find out what landscaping licensing requirements apply in your state. It's also a good idea to get in touch with your county planning office or county clerk. There may be business indemnity laws in place related to landscaping that you need to know.
4. Draft a business plan.
A landscaping business plan doesn't have to be lengthy or complicated. A solid business plan includes tactics and strategies for both launching and then growing the business. Your plan should cover:
Growth objectives for the next 1 to 3 years
Target customers
Appropriate budgets
Areas of planned specialization
Marketing costs
This document will serve as a guide for day-to-day operations, as well as long-term growth strategies.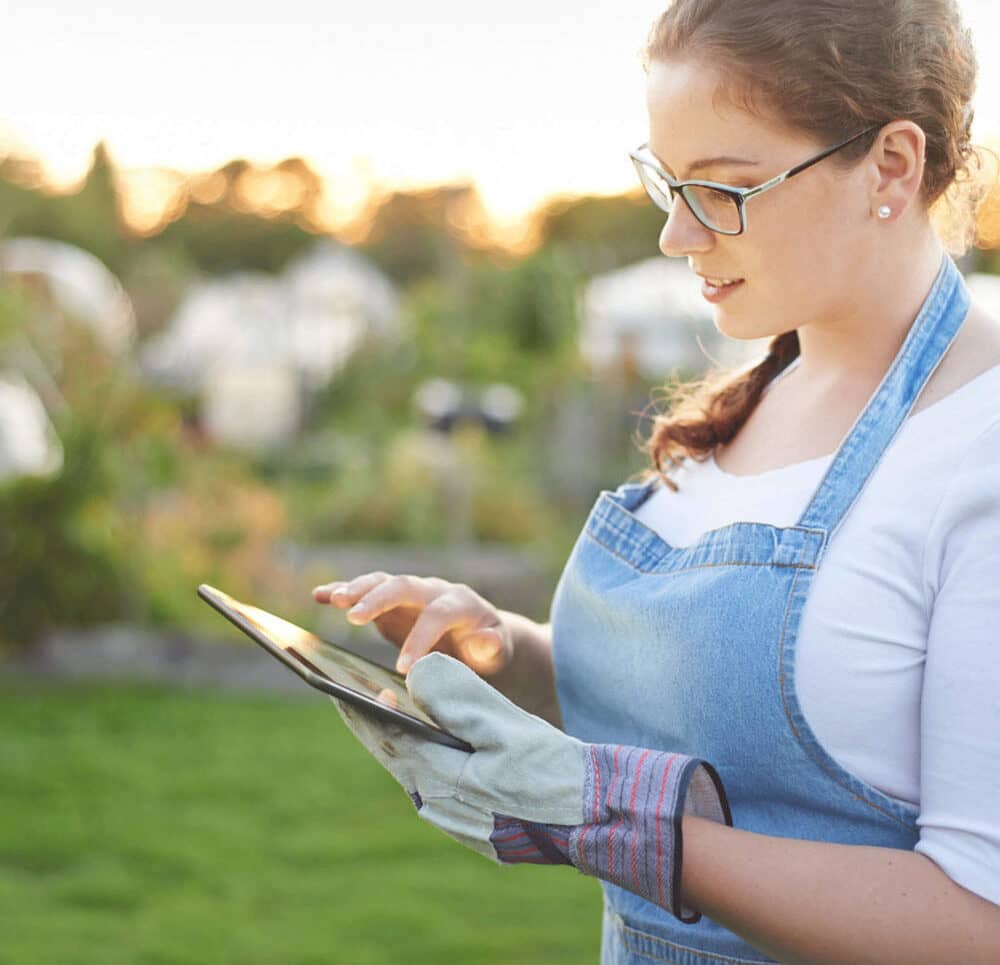 5. Purchase the right insurance.
Any landscaping business requires a certain amount of insurance coverage. Here are examples of the most commonly purchased coverage:
Business insurance, also called general liability coverage
Incorporation and licensure fees
Business property and business personal property insurance
Business owner's policy (usually packaged as a bundle of coverages, including business interruption coverage)
Workers' compensation coverage
Equipment breakdown coverage
As this list makes clear, obtaining the right type of insurance is essential for your landscaping business.
6. Hire wisely.
If all goes well, your new landscaping business may bring in more work than you can handle on your own. A solid landscaping team often includes office staff (if you have an office), landscaping assistants, a representative who meets with prospective customers and presents them with an estimate, and possibly a licensed chemical applicator who handles fertilizing and the use of pesticides and herbicides.
Your recruitment strategy should, therefore, be at the forefront of your mind. Be ready to hire throughout the year. As your business grows, focus on employee retention by providing a competitive salary, annual bonuses and profit sharing. This will help build engagement among your team, keeping them around longer.
7. Buy high-quality equipment.
It's important to lease or own the best landscaping equipment you can afford. In most cases, a landscaping business requires the use of a truck and trailer, a push lawnmower and/or riding lawnmower, lawn trimmer, leaf blower, lawn spreader and sprayer and safety equipment (goggles, headphones and steel-toed boots).
While these expenses may add up, the use of high-quality equipment will result in safer conditions for your staff and, ultimately, better work done for your customers. Their long-term loyalty will help offset these initial expenses.
8. Start marketing your business.
And of course, you need to spread the word about your new or growing landscape business. In addition to creating a business website, a wide range of inexpensive marketing ideas can help boost awareness and expand your reach. Consider the following to market your business:
Social media posts and video content
Email newsletters
Business cards and other printed marketing materials
Personal outreach, such as custom postcards or thank you notes
When you combine digital marketing with printed materials, this strategy can help you better compete with other landscaping businesses in your area.
And that's just to get you started! Seeing as you'll be spending most of your time outdoors, there's ample opportunity to show off your brand. Consider the following:
Wear branded clothing when landscaping or meeting with customers.
Brand your vehicle with window or door decals, bumper stickers, car magnets, etc.
Put up customized yard signs to remain in the customer's yard throughout the duration of your work.
As a real-world example, a landscaping business owner placed branded stickers on her gardening tools during a recent project. This helped her quickly identify key tools while on the job site, while also keeping her company brand visible to customers and neighbors. Plus, she also applied custom decals to her vehicle for on-the-go branding.
With these high-visibility reminders around the neighborhood, you're sure to attract attention to your business and likely gain new customers.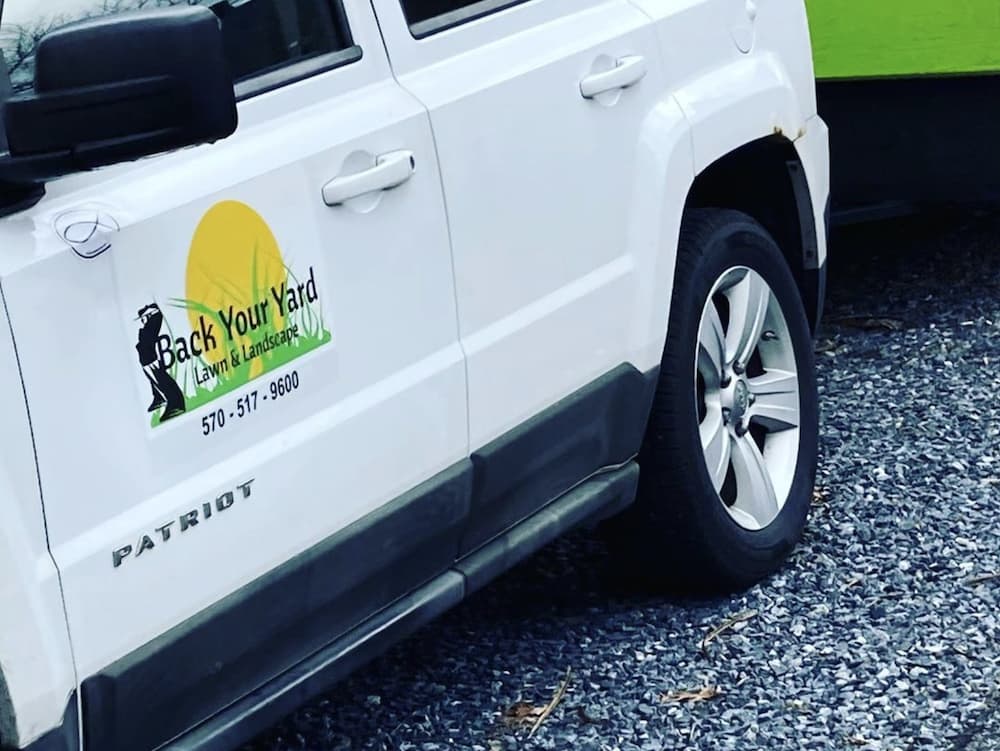 Source: @backyouryardllc on Instagram
Emails and social media posts are great online tools for keeping customers engaged and in the loop on any company updates. Leverage VistaCreate to find a social template you love and create customized visual content for free.
Get ready to bloom!
For both new and established landscaping businesses, it's critical to determine up front which services you'll provide, the fees you'll charge and the expenses your business will likely incur. Draft a business plan that addresses these needs, then begin the process of hiring the right team for the job. Be sure you also have the appropriate insurance and licensure. Now, it's time to market your company and let the world know you're open for business!