Estimated reading time: 5 minutes
If you have the entrepreneurial itch but don't know what business to create, you may want to consider starting a moving company. Compared to many other types of businesses, moving companies require relatively little overhead upfront, and they're always in demand. Plus, if you consistently deliver a positive customer experience and follow a comprehensive marketing plan, you'll be poised to turn a hefty profit.
Of course, as with any business, starting a moving company requires careful planning and preparation. Here's what you need to know about how to start a moving company and what it will take to get your new venture off the ground.
What are the advantages of starting a moving company?
Starting a moving company can be a highly lucrative endeavor — particularly for entrepreneurs willing to learn the nuances of the industry and the strategies it takes to achieve sustainable success.
Here are some benefits of launching a moving business:
You can enjoy a year-round income. While some months may be busier than others, people move all year. That means you don't have to worry about seasonality as much as you might with a landscaping or pool-cleaning business, for instance. Plus, with more than 27 million Americans moving in 2022, according to a U.S. Census survey, and similar numbers projected for 2023, it's an excellent time to enter the industry.
It can be extremely fulfilling. Moving is often stressful, but a reliable and diligent moving team can make a big difference. You'll have an opportunity to ease customers' anxiety, ensure a smoother moving experience and leave them feeling comfortable in their new space.
You don't need a lot of capital to get started. One of the great things about running a moving company is that you can do it with very little upfront financial investment. In addition to insurance, you will likely only need basic equipment to get started, such as hand trucks, moving blankets, ropes and bungee cords. If you don't own a moving truck or van, you can always rent them as needed — and you may not need to hire staff until your company grows.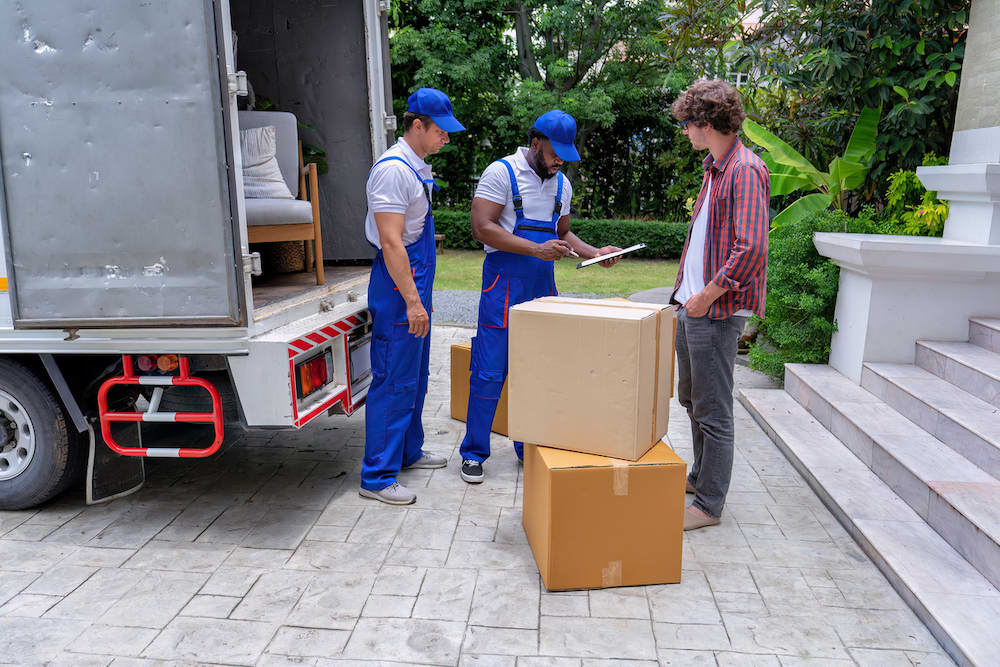 How to start a moving company in 5 steps
Although it doesn't necessarily take a significant amount of funding to start a moving company, it's still vital that you educate yourself on the market and legal requirements and prepare a clear strategy.
Here are five steps you'll need to take before you can get your business off the ground:
1. Research the industry.
The first thing you need to do is make sure you fully understand the industry. Look at your local competitors and consider their pricing, services and any opportunities you may have to differentiate your business. Join industry forums online and consider asking experienced moving company professionals to share their insights.
2. Determine your niche or unique value-add.
First, determine what niche you'll serve. For example, you might specialize in office moving, local residential moves or cross-country moves. Some moving companies are even more specialized, like piano movers or antique furniture movers.
After you select a niche, explore how you can set your business apart from the competition. For example, you might commit to environmentally friendly practices, such as using recyclable materials and fuel-efficient vehicles.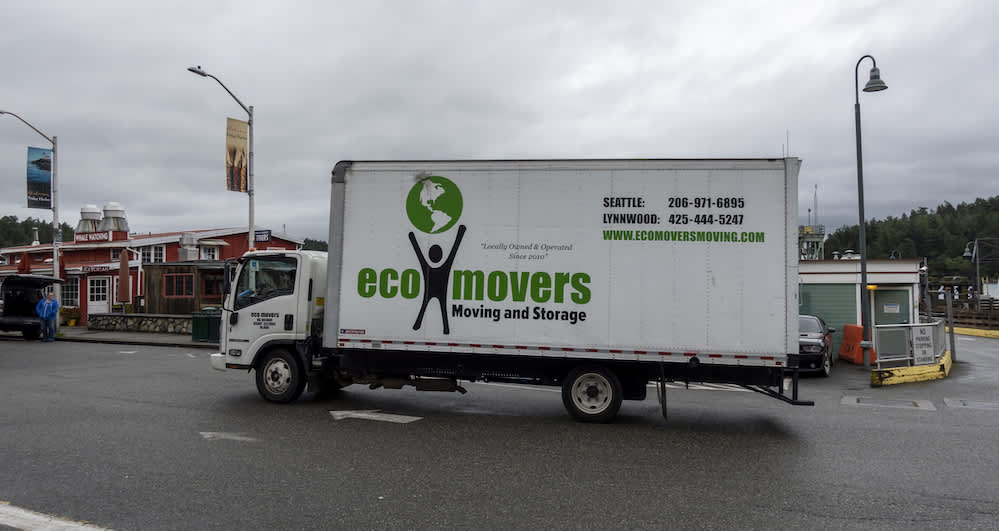 3. Obtain the appropriate licenses and permits.
Before you can operate legally, you'll need specific licenses and permits. For example, if you are moving customers across state lines, you need a federal license from the U.S. Department of Transportation.
You'll likely also need to register with your state department, get an overweight/oversized load permit to drive large vehicles and potentially secure a commercial driver's license. Ensure you meet all federal, state and local requirements before officially opening for business.
4. Create a scalable business plan.
Even before you launch, you need to be thinking about long-term growth. Create a business plan that covers your vision, mission, services, market analysis, goals and financial projections for the next five years. Be sure to outline how you will scale your business as demand increases.
5. Leverage marketing to build your client base.
To be successful, you need to ensure you not only have enough customers to get started but that you can ensure a steady pipeline of new leads. Make sure you have a clean, user-friendly and aesthetically appealing website that clearly describes your services and how to reserve them. You'll also need to maintain an active social media presence, posting regularly and frequently responding to comments and direct messages from current and prospective customers.
Additionally, as you're ramping up, it's a good idea to network with other small businesses and advertise locally. This is where it's valuable to have a good visual brand, starting with a captivating logo for your business cards, vehicle decals and other marketing assets.
If you're looking to flex your DIY muscles, consider Vista's Logomaker tool. You can choose from hundreds of available design options and quickly create a logo that works for your brand's personality and goals.
Starting a moving business may initially seem overwhelming, especially if you're new to entrepreneurship. But rest assured that many of today's successful business owners also started with limited experience and resources. So, as long as you're willing to learn what it takes and are committed to working hard, you will be primed for success.