Estimated reading time: 4 minutes
Picture this: the perfect wedding, planned by you. Everything goes off without a hitch, and everyone's raving about the event. Intrigued? The current wedding spend stats are pretty impressive, too. Per recent data, couples with small weddings (50 guests or less) spent an average of $14,400 whereas those with large weddings (more than 100 guests) spent an average of $38,100!
If you're looking to start your own wedding planning business, the opportunities are endless. Use the five tips below to create your own wedding planner success story and learn how to start an event planning business.
1. Update your portfolio and testimonials.
So, what's at the top of the "how to start an event planning business" to-do list? First things first, find a way to show off your skills! You may not have a string of professional gigs under your belt (yet!), but you know you have the necessary creativity and experience. Whether it's planning a friend's engagement party or organizing a charity event, update your portfolio to highlight what you can do. And be sure to ask friends, family and anyone else you've helped for testimonials.
Make a lasting impression on potential clients with a unique business card design that showcases your brand and includes a QR code leading to your portfolio. Clients can scan the code with their phone to be directed to a showcase of your work in seconds.
2. Go for both digital and print marketing.
Let's face it, you can't plan a wedding without the happy couple. But how do you get potential clients to notice you? Enter digital and print marketing to the rescue, whether you're using an event marketing plan template or creating a targeted campaign from scratch. From Facebook ads and Instagram reels to print brochures and postcards, with a little creativity, couples will be flocking to you for their big day.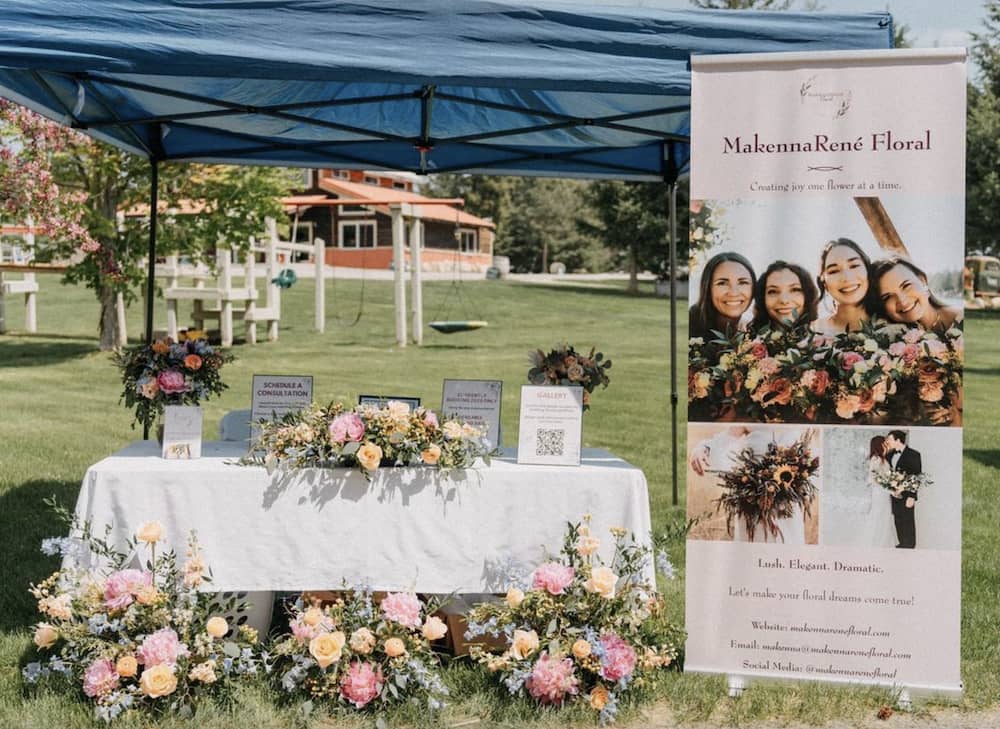 Source: @makennarenefloral on Instagram
Use postcards to highlight your expertise: Feature an eye-catching image of an event you've planned on the front, and include a brief bio on the back showcasing what sets you apart from the competition. Don't forget to include your contact information!
3. Offer packages for different styles and budgets.
Your business is all about helping your clients get the wedding of their dreams — but weddings come in all shapes and sizes (just like the happy couples!). So, offer a variety of packages and services to fit different budgets and wedding styles. Whether they're in need of full-service planning or just want help coordinating the big day (or something in between), let them know you're there to take care of any and every detail needed.
Show off your wedding planning services in style: Design presentation folders to showcase the different package options you offer, complete with pricing and details. Not only will this help couples keep everything organized and easily compare their options, but it also gives them a sneak peek into the magic you can create for their special day.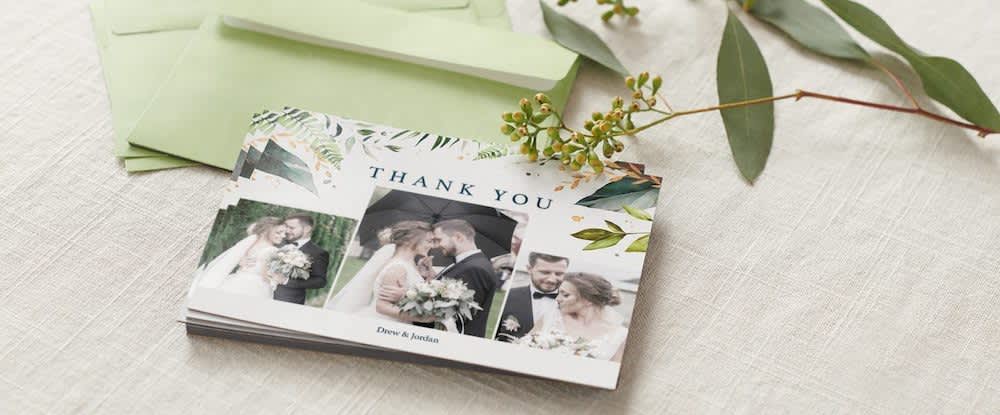 4. Build a network of industry pros.
Building a successful wedding planning business has a lot in common with building a happy marriage: They both require strong partnerships and a collaborative spirit. This is all the more reason to connect with other wedding vendors and create a supportive, creative community that benefits everyone involved. Whether you team up for a styled shoot or share referrals, it's a community you'll find yourself relying on again and again as your business grows.
Use stickers showcasing your brand personality to build relationships with other wedding industry pros. Think outside the box to design stickers unique to your business, and use them as promotional giveaways for other vendors. Whether you opt for a whimsical design or a bold and modern look, your stickers will help you to create a lasting impression.
5. Participate in bridal shows and industry events.
From designer wedding dresses to stunning floral arrangements, consumer bridal shows and industry events offer a wealth of possibilities. Whether you're setting up a vendor booth or attending a conference, it's a great way to meet potential brides- and grooms-to-be in need of your special flair. Plus, it's also an opportunity to meet and network with other vendors and stay on top of all the latest new trends in the industry.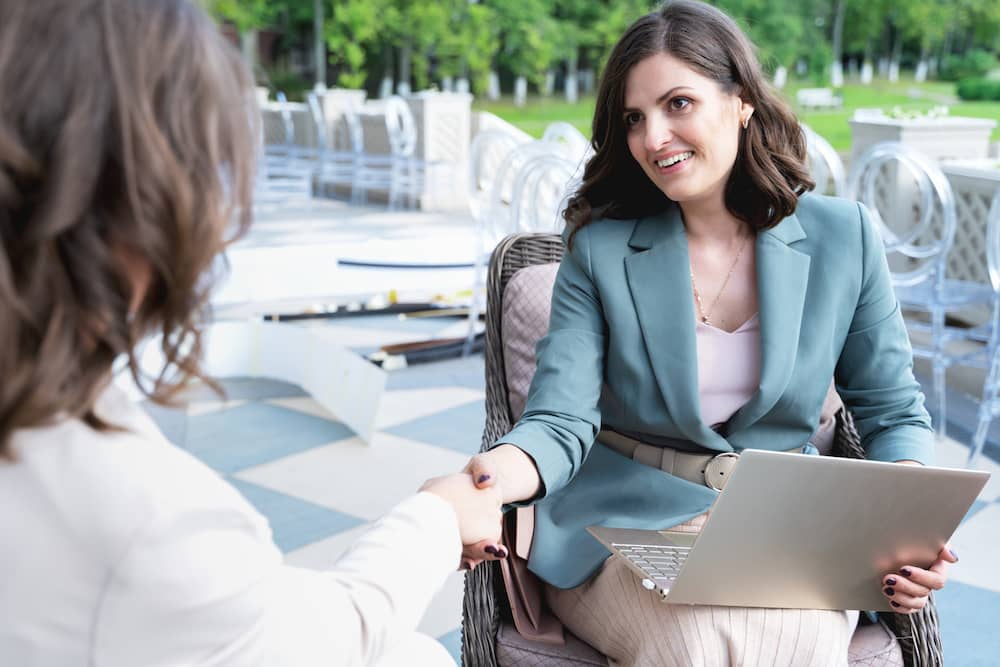 Create attention-grabbing promotional materials, such as brochures and flyers, that showcase your services and packages for people visiting your booth to take home. Make sure they're easy to read, with clear calls to action to encourage clients to contact you. And don't be afraid to get creative with your design and messaging — remember, you want to stand out from the crowd.
Wedding planning services for happily ever after
Whether you're planning weddings or other events, you're turning your clients' dreams into reality with your own special touch. By providing exceptional service, offering a variety of packages and materials, and building strong relationships with other vendors, you can make your clients feel like royalty on their special day. And don't forget to add a little sparkle while you're at it, to keep the magic alive long after the last dance.