Estimated reading time: 5 minutes
Think about these scenarios: The hottest new restaurant in your neighborhood doesn't use online reservations or offer takeout/delivery options. A graphic designer in the area lacks a cohesive portfolio of their past work, and a nearby fitness studio ignores social media. While any of these small businesses could succeed, are they really positioning themselves for long-term success?
In today's digital world, small businesses need to identify, access and utilize the online resources available to them. Fortunately, there are numerous tools and resources for small business owners to propel efficiency and drive results in areas like web and app development, content creation and marketing, customer insights, accounting and analytics, business advice and financial assistance, and so much more.
The restaurant taking online reservations and to-go orders, for instance, frees staff from phone duty, collects key customer information to enhance their visits and fuel targeted marketing, and increases the number of orders per day. The graphic designer with a modern, dynamic website professionalizes its operation and shares an impressive portfolio to entice prospective clients. And the fitness studio posting informative videos on social media builds awareness for its offerings, connects with people on a human level and increases its brand credibility.
4 key online resources for small business owners
It's true: There's a wide array of digital tools and online resources out there to help small business owners. But first things first, it's important to evaluate your business needs and avoid spreading yourself too thin in your efforts.
To help you get started, we've picked four areas where small business owners commonly encounter issues: financial assistance, business skills, marketing management and operational efficiency. Read on to see the online resources that can help and how you can turn these challenges into strengths.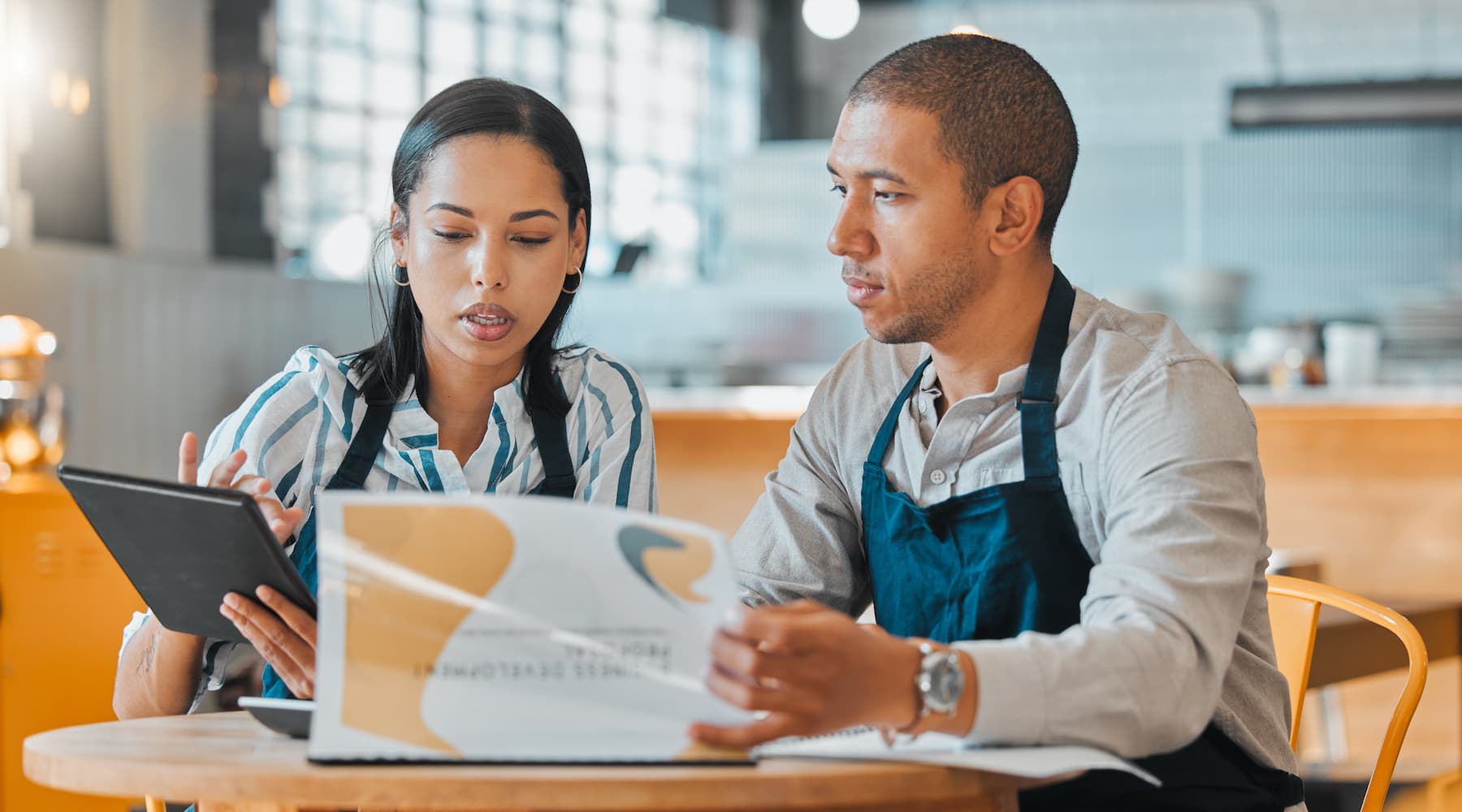 1. Assess and manage your financial health with accounting software.
Some small businesses may run into issues with a lack of capital or mismanagement of existing capital.
If you need capital, the U.S. Chamber of Commerce highlights dozens of grants, loans and financial programs to benefit small businesses of all types and sizes. While securing capital always takes work, landing a grant or loan can steady your finances and enables strategic investments in your business.
The first step to improved financial health, however, is getting a solid handle on your finances. Cloud accounting software, such as QuickBooks, FreshBooks or NetSuite, can help you track income and expenses in real time.
Whether you're a retail store or restaurant, a beauty salon or a wellness center, every business needs to know what cash is coming and going to ensure sustainable operations. With more financial information at your fingertips, you can make more informed and confident business decisions.
2. Use online learning platforms to develop new skills.
Think about areas of your business that need improvement as well as areas of opportunity. Is your wellness center having trouble retaining customers? Are you a brick-and-mortar store interested in selling online? Are you a wedding photographer who struggles to negotiate competitive rates?
Online learning platforms such as Coursera, edX and Udemy offer online courses — often from established universities and experts — in accounting, analytics, marketing, customer service, social media management, e-commerce and much more. Taking online business courses enables you or a key staff member to learn new skills. As a result, you can sharpen your business, expand your capacity and preserve resources.
3. Employ digital marketing tools to track and organize customer data.
Marketing is a central function of every business, but you don't want to spend unnecessarily. You want to understand your audience so you're spending your marketing dollars wisely.
Google Analytics (GA) is a free resource that shares information on who is visiting your website as well as how they are finding and interacting with it. By using GA, you can stimulate content creation around common search terms to boost your SEO. This is particularly vital for e-commerce businesses that rely on web traffic to secure sales or appointments.
With an online customer relationship management platform such as HubSpot, you can organize your customers and track their sales history. For example, a photographer who took photos of a newborn can reach out about one-year-old photos as the first birthday approaches. Or, a craft brewery can invite top customers to a VIP event launching a new beer to deepen that customer relationship.
Start building your website for free with Vista x Wix, which includes the ability to optimize your website for search engines. By answering questions about your business, location and target keywords, you can get a personalized SEO plan to improve your organic reach.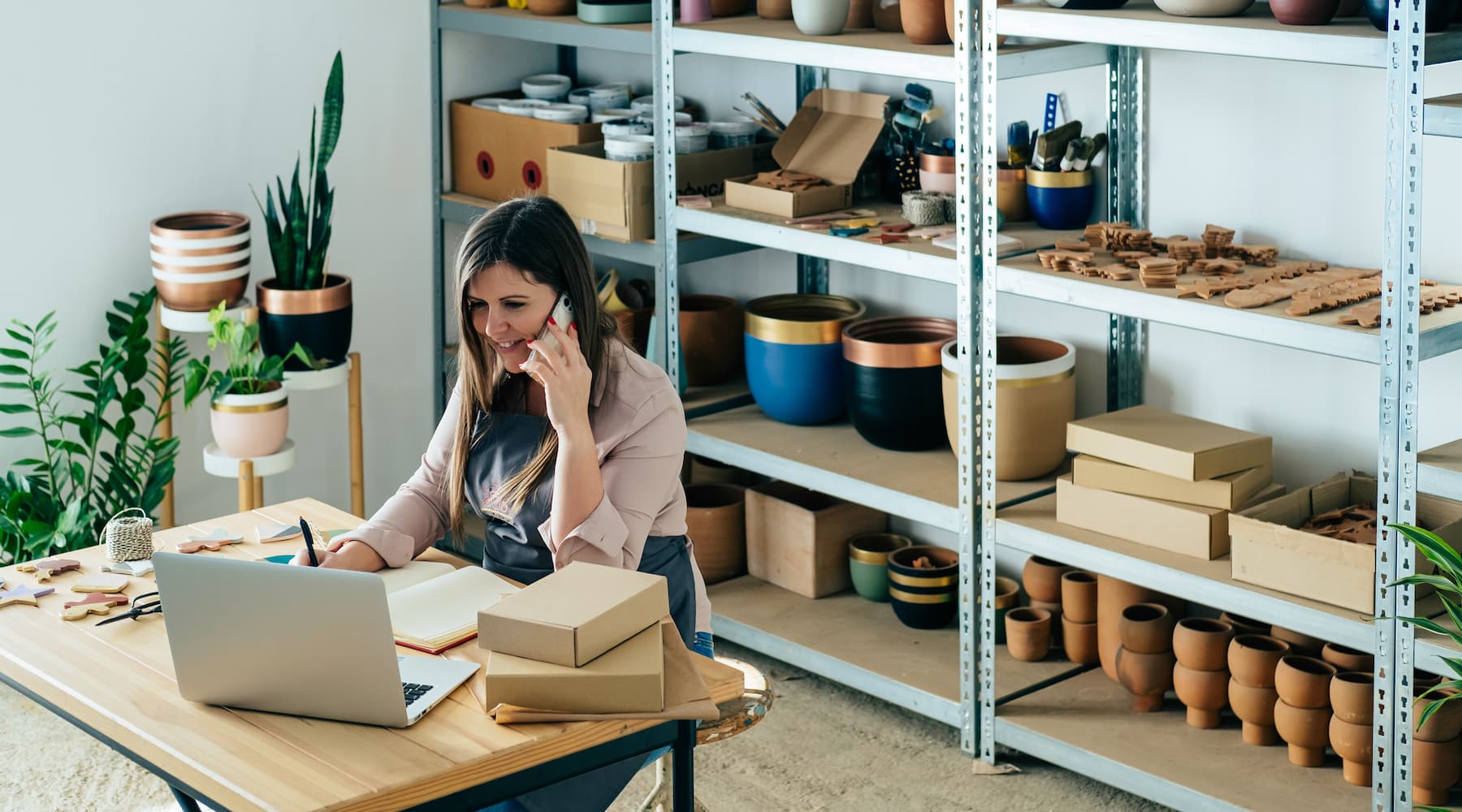 4. Simplify the back-office process with efficient operations technology.
So many business owners already possess the requisite technical skills for a successful business. The chef dazzles in the kitchen and the jewelry maker is a skilled artisan at the bench. It's the business side of things, not the talent, that can cause stumbles.
While online training can strengthen your business skills in specific areas, such as digital marketing, accounting or staff management, there are other online tools that are explicitly designed to ease the back-office process.
When it comes to resources for starting a small business, always take advantage of your operations technology. Social media scheduling tools, such as Hootsuite, Buffer and Sprout Social, empower you to create content, edit posts and seamlessly publish content from one dashboard to save time and money. Cloud accounting software bakes automation into the process, so expenses and sales land in one spot. And cloud-based document management software allows you to sort, search, find and share paperwork (including employment forms, invoices, contracts and the like) in a more efficient manner.
Uncover your path to small business success
Everyone knows the web is full of information, ideas and inspiration. If you're feeling stuck in your journey, reflect on the pain points you're feeling in your business as well as where you want your business to go in the coming months and years. Then, you can leverage the vast array of resources for starting and growing a small business to make progress and productivity your reality.