Estimated reading time: 5 minutes
Whether you're selling a $25 custom T-shirt or closing $200,000 in advertising design deals, your woman-owned small business matters. In fact, more than 21% of businesses in 2021 were owned by women, with an estimated $1.9 trillion in sales receipts, according to the U.S. Census Bureau. This had no small impact on their communities; 10.9 million employees had jobs with these companies, showing how powerful women entrepreneurs are in improving the world around them.
While some of the more notable woman-owned small businesses seem unstoppable, the truth is that many of them began as boot-strapped startups looking for every funding and marketing avenue possible. They tapped into their creativity and flexibility to get on the map, using the resources available to them.
Check out the following organizations and opportunities that can help business owners like you pursue your entrepreneurial dreams.
1. Small Business Administration
The Small Business Administration (SBA) has created several resources showing you how to start a woman-owned small business. Their Office of Women's Business Ownership operates in almost every state, with training and tools unique to each community. From teaching you how to create a business plan to helping you establish an online presence, these offices work under the vision of the SBA to boost woman-owned businesses through every stage of their development.
The SBA has other tools available, including funding through their SBA loans. If you've been certified as a woman-owned business through the federal government, you may be eligible for additional federal contracting opportunities.
To best take advantage of these opportunities, you'll need to know your mission. Jennifer Sinigal Bell-Cornelius, founder of Born to Roam, recommends that business owners have a clear plan that outlines a vision and goals. "Research your target market to ensure there is demand for your product or service," she emphasizes.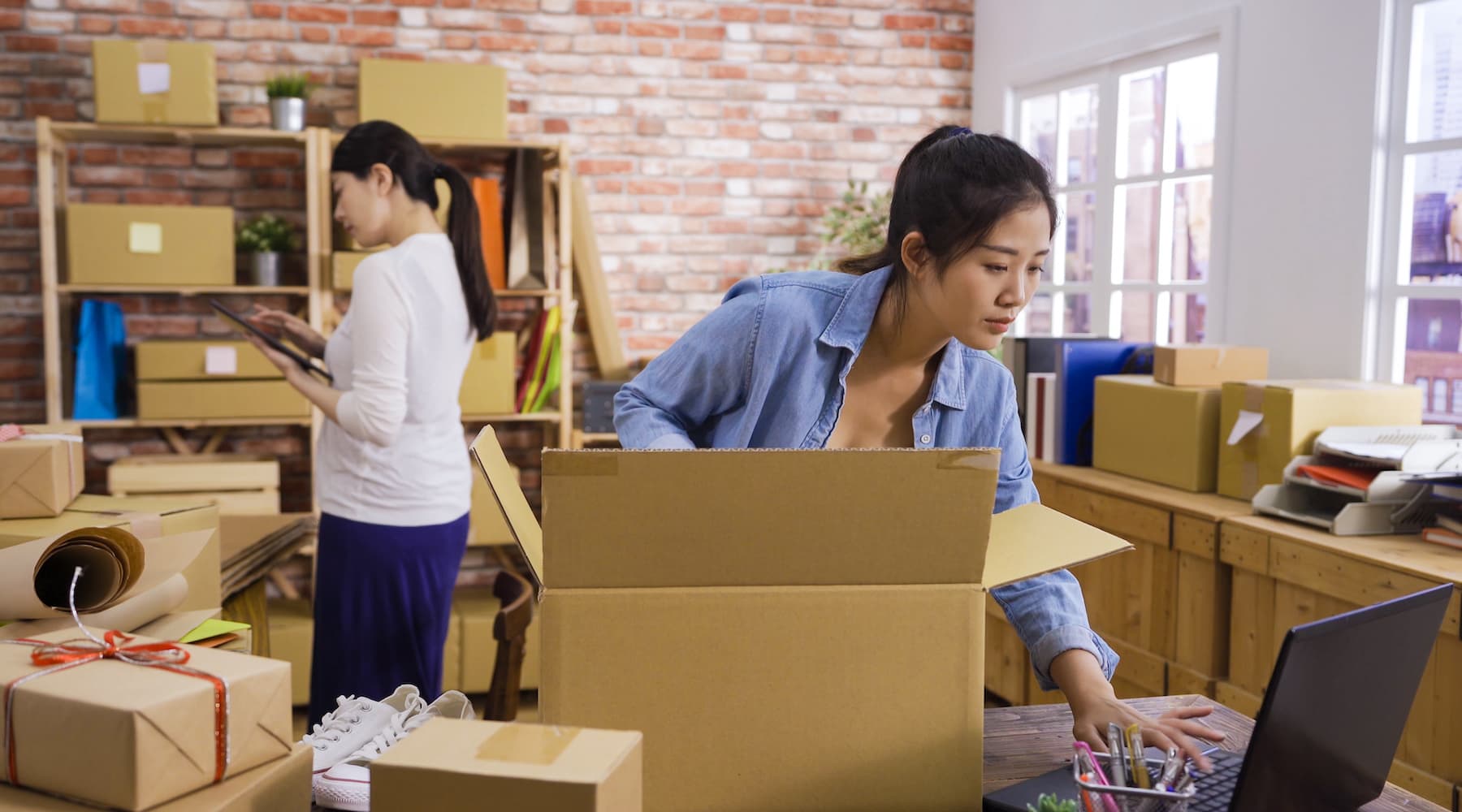 2. DreamBuilder training
You don't have to attend an expensive conference or get an additional degree to learn how to grow your business. DreamBuilder, a project of the Freeport-McMoRan Foundation in partnership with Arizona State University and the Thunderbird School of Global Management, offers a free online training program for women business owners. With 13 modules in important business topics like financing, marketing and development, those who finish the courses get a certificate and ongoing support.
Many other online courses are available for whatever you may need training in — a simple Google search for your industry can often bring up affordable options.
3. Ladies Who Launch
Another notable support system for women is Ladies Who Launch. This group has been offering training, funding and mentoring to businesses of all sizes since 2015. Their Launch Program empowers 20 woman- and non-binary-owned consumer packaged goods businesses every year through $10,000 grants, six months of education and ongoing mentoring to ensure success. Applications are due by March 31 each year.
Those not eligible for the Launch Program can still take part in live events, networking opportunities and their newsletter with tools and resources all startups can use.
4. SCORE
Funded in part by the SBA, <a href="https://www.score.org/women-entrepreneurs" target="_blank" rel="noreferrSCORE has local offices across the country that help match small businesses with mentors who can guide them to the next level of success. If there are no local offices near you, the online webinars, training and templates may be more than enough to get you started.
Training topics include social media marketing, how to build a website, best search engine optimization tips and how to create a new product prototype. Templates give you a jump-start for choosing the best business location or creating an employee handbook. Online training can be accessed anytime; complete courses at your own pace.
5. IFundWomen
Funding is one of the biggest hurdles that women-owned businesses have to overcome. IFundWomen has a dedicated focus on connecting businesses with investors and mentors to help navigate financial challenges. Their online fundraising tools and grants from corporate business partners may give you an alternative to the traditional loan and grant programs offered today.
This platform differs from other networking groups in that it not only provides mentoring partnerships, but it hosts a group of women experts for hire to help you grow your company and put your dollars to work helping other women.
6. Networking and peer groups
Often, the best source of support and inspiration comes from others in your shoes. Libby Rasmussen, owner of Libby & My, explains that although she alone manages the day-to-day of running her company, she's had great support from women she admires to build it into what it is today.
"I am constantly amazed by how many women around me band together to be one another's mentors, friends, assistants-in-a-pinch, advisors, customers … you name it," she shares.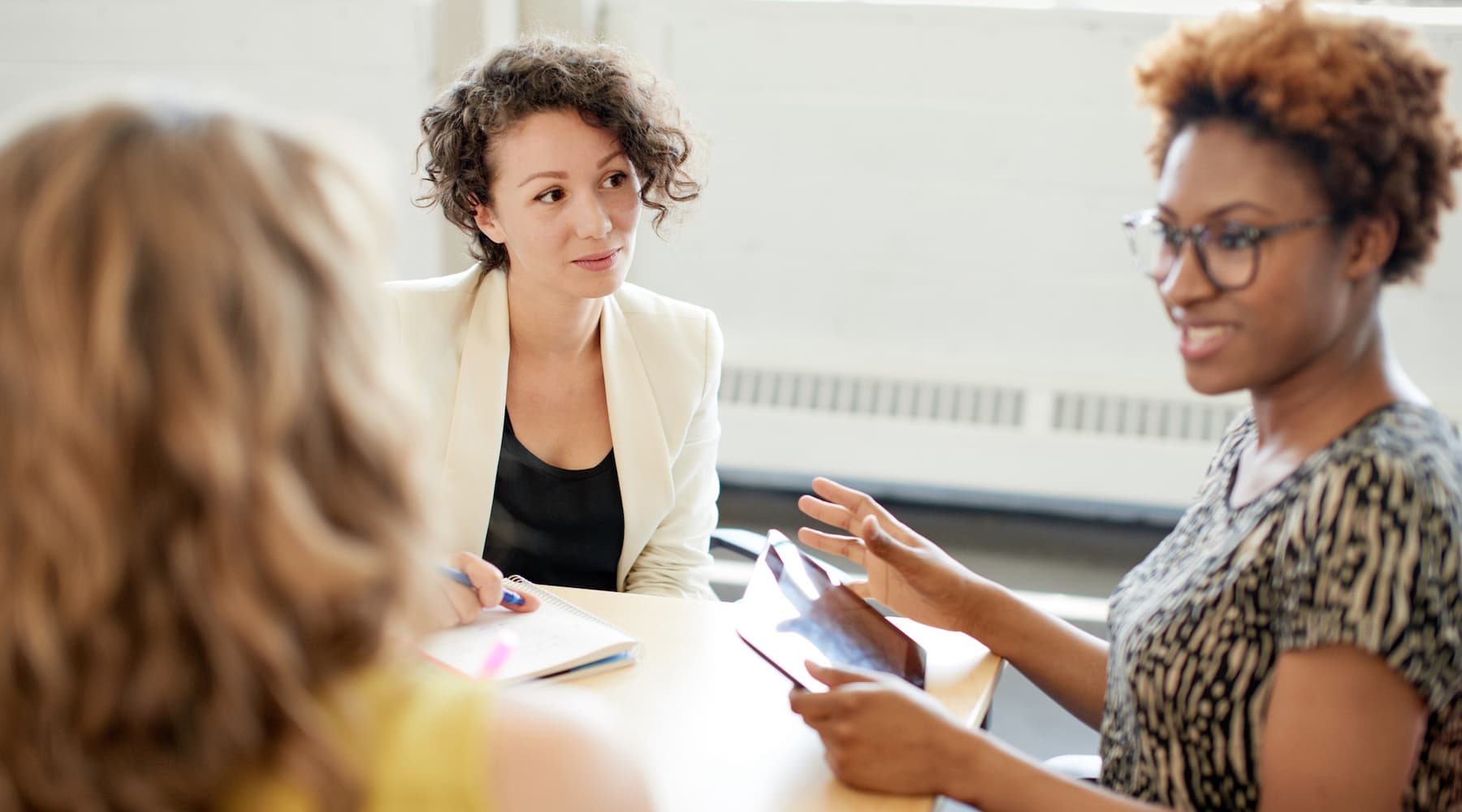 How can you find the group that's best for you? Start with your local Chamber of Commerce, which has many local businesses meeting regularly for lunch, brainstorming and networking. You might also try looking for local groups through industry organizations. Marketers can find their local American Marketing Association group, for example, and those in construction may find their group within the National Association of Home Builders.
You don't have to get formal, however. Even a casual coffee chat with others outside of your industry can yield big results. Check out your local MeetUp, Facebook pages or college alumni newsletter to get connected with other businesses.
Make it easy for new connections to follow up with you after your meet-up. Create QR code business cards that link your website, social handles or LinkedIn profile.
For woman-owned small businesses, the sky's the limit
For every resource designed specifically for women, there are plenty of generic business tools that can be adapted or customized. Although women have unique hurdles and opportunities, it's worth exploring every option out there. Often, an existing resource only needs a fresh perspective to make it work for you — from sprucing up your website design to giving a business card your own special touch.
Although female business ownership has certainly grown in recent decades, there's still work to do! By connecting with the right resources and organizations, you can be part of a movement to set new records in women-led entrepreneurship.