Estimated reading time: 5 minutes
Developing a retail marketing strategy early in your small business journey can help you effectively reach new customers and get the most from your budget.
However, creating and prioritizing a marketing budget can leave entrepreneurs challenged by key questions: What's the right amount to spend on small business marketing? What percentage of revenue should go to certain tasks? How do you determine the areas to focus on and set expectations for a return on investment?
By determining your marketing strategy, using it to develop a budget and then making adjustments over time based on results and expert guidance, you can feel more confident they're doing the best for their business.
Let's explore the five key elements of an effective retail marketing strategy.
1. Evaluate your current business budget.
As the saying goes, what gets measured gets managed. Take the time to outline what you're currently spending and doing as the baseline for your retail marketing strategy. Then, consider what stage of the business journey you're in and how marketing investments can best support your next growth step.
A startup retail store may need a strategy to establish the keys of its brand, such as a logo and website. Once you're more established and ready to grow, it's time to focus on getting the word out through content marketing, investing in signage options and testing print and digital marketing campaigns.
The best marketing efforts will fit your budget and put you in a position to take your business to the next level, so make sure you've got a firm grasp on where you are today and your goals for the future.
2. Analyze what your competitors are doing.
There's a good chance that you've been keeping an eye on what your competitors are doing. Now, take an analytical approach to that process to gain smart insights for honing your own marketing. Consider questions such as:
What digital and marketing channels are your competitors focused on? Should you follow their lead, or can you identify a gap or opportunity?
Which strategies do other businesses come back to year after year?
What does competitor behavior tell you about the effectiveness of seasonal campaigns or specific types of promotions?
Which competitor brands stand out and why? How can you apply those insights to your own efforts?
If a fellow retailer's advertising campaign is driving traditionally in-person shoppers to an e-commerce site, for example, that may be your signal to consider whether online sales are right for your business.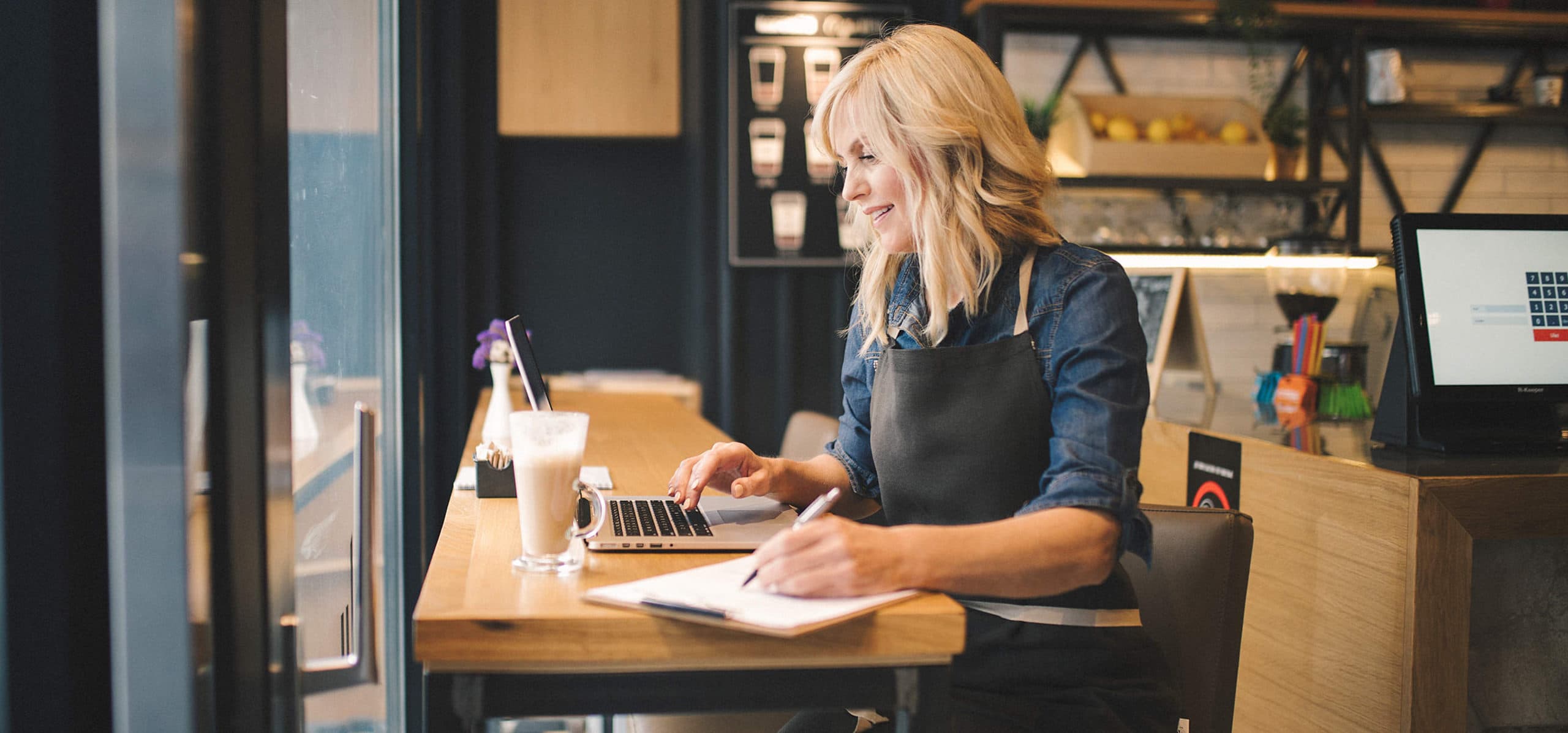 3. Decide what tools to use to market your business.
An effective retail marketing strategy outlines what to do and what your business may not be ready for yet. As you explore the different physical and digital marketing options, the menu can be long. It's important to determine which steps will move the needle on what you're trying to achieve and speak to your distinctive customers.
The key to a good marketing strategy is being selective. Prioritize the activities where you can see the return on your specific goals.
If your products are geared toward Gen Z consumers, for example, then your website and social media presence are central to your marketing success. A coffeehouse that's working to gain customers from the few surrounding city blocks may consider retractable banners, visible signage and print campaigns that offer discounts to people in the neighborhood.
4. Experiment, evaluate and scale your campaigns.
Over time, your marketing efforts will show you what's working and where your dollars might be better spent. Whether you use specialized accounting software, Excel sheets or another method, take the time to track what you've tried and record the results. This way, you can observe the return on your investments over time and make changes accordingly.
Early in your venture, business cards and signage are critical investments. However, if you realize that more of your customers are finding you online over time, that may suggest pivoting some of your time and spending toward upgrading your website, adding a digital store or creating a blog that allows you to regularly connect customers with fresh content.
5. Lock in a partner to help advise and deliver impact.
Where you spend your marketing budget also matters. Rather than searching for options each time you need to print products, consider working with an established partner that offers a range of digital and physical marketing capabilities. This way, you can streamline your marketing efforts and bring your brand identity to life — and do it all with easy-to-use templates that keep your efforts within budget.
The right partner can also help you to find creative ways to solve problems. For example, if you've been invited to an event but aren't sure how to stand out, an expert partner can help you think about signage options, merch giveaways and strategies to make the most of your event real estate. Consider how you might partner and share services with other small businesses in your community as well — and how by offering your help today they may return the favor in the future.
The best marketing strategies and budgets for your retail business take your current state and future goals into account. From there, it's important to focus on who you're trying to reach and how best to get there in a way that's both efficient and profitable. Understanding what's happening in the market and partnering with the right marketing services provider can give you the framework to adapt your retail marketing strategy to whatever comes up as your business evolves and grows.