Estimated reading time: 5 minutes
Imagine this: You're handing a client the keys to their dreams. They've just bought a home, and you made that happen. But the smiles on their faces aren't the only payment you can receive.
Launching a real estate business can be an exciting and rewarding venture. Perhaps you've considered it in the past but weren't sure where to begin. Read on to learn how to start a real estate business and build a marketing strategy that keeps the clients flowing.
Start with real estate industry basics
Before you get into the actionable steps of how to start a real estate business, it helps to know some industry lingo — especially the difference between agents, Realtors® and brokers.
Real estate agents have passed state licensing exams and can buy, sell and rent properties. They generally work for brokers.
Brokers are a step above agents and have completed advanced exams and licensing. This designation typically requires at least three years of experience as a practicing real estate agent. Brokers oversee agents and ensure that all transactions adhere to state law.
Realtors® can be of any experience level. They're members of the National Association of Realtors® (NAR) and subscribe to the organization's standards and code of ethics. Realtors® receive membership benefits like marketing data and tools to amplify their careers.
If you begin your career as a licensed agent, you can add additional licensing and memberships to your career as you grow and become eligible.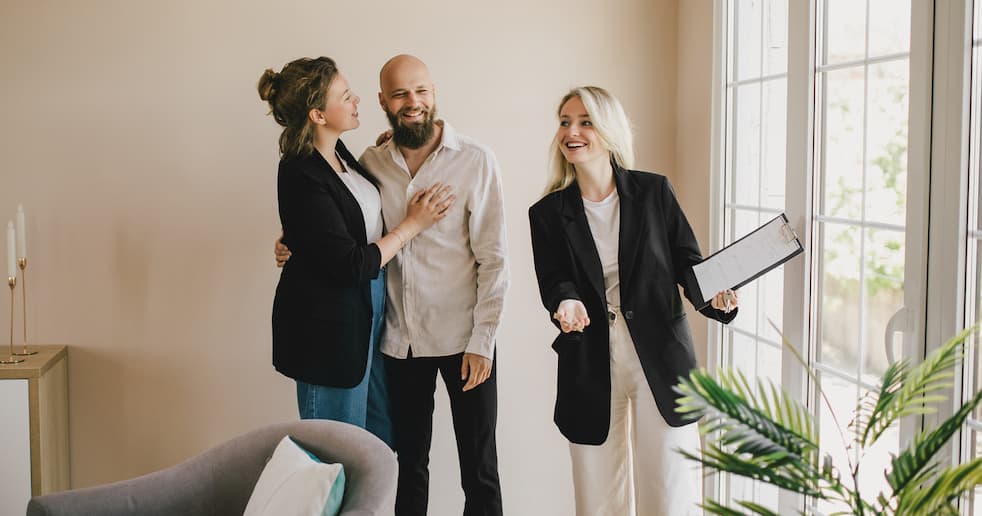 Learn how to become a real estate agent
Before you get to the fun stuff (marketing), there are a few professional hurdles to clear. Here are the general steps to becoming a licensed real estate agent.
Research your state's licensing requirements. Seeing as each state has unique licensing requirements, it's essential to research specifics for your state. NAR members can use the organization's "State Issues Tracker" database to get state-by-state specifics.
Take a pre-licensing course. As courses vary by state, the number of required study hours also varies. You can generally complete the course within four to six months.
Do some exam prep. The licensing exam isn't a walk in the park, but you can set yourself up for success with solid exam prep. Look for practice exams and prep courses to test your skills.
Take the licensing exam. When you're ready, it's time to test. Make sure to bring the required documents and arrive on time. Once you pass the exam, you'll be set to apply for your real estate license.
Launch your real estate business
Once you have your real estate license, you're ready to set up shop. Here are some steps you can take to make your new business official:
Decide where to hang your license. New agents typically "hang their license" or set up shop under the banner of an established brokerage. Be sure to interview several brokers and explore the pros and cons of each before making your decision.
Create a business entity. You can operate as a sole proprietorship, partnership, LLC or corporation. Each business structure has its advantages. To help you choose, consider speaking with established agents on the structures they use and ask for any insight.
Get registered. Don't forget to register your new business with the state and obtain any necessary licenses. Your broker may be able to share typical requirements and point you toward the proper state agencies.
6 tips to market and promote your real estate business
It's time for the fun part of your new real estate career: getting the word out. Marketing in real estate is an ongoing adventure — and one that can be even more effective with a clearly defined brand and goal.
1. Pick a niche.
Whether you want to specialize in first-time buyers, luxury homes, investment properties or anything else, the possibilities are endless. Narrowing it down and selecting a niche can help you both focus your marketing and grow your clientele.
2. Define your brand.
Use your niche to create a logo and brand style guide. Is your brand upscale or down-home? Is it bright and perky or calm and soothing? Take the time to identify how you want people to feel when they see your brand. This can help guide style choices and, ultimately, your success.
3. Build a website.
You can use your defined niche and brand to build a website that speaks to your target audience. For example, if your target clientele is the high-end home buyer, your website may need to convey an air of sophistication and a blog with insights on property taxes and mortgage interest deductions.
4. Get physical.
Creative business cards and promotional materials can make your real estate brand memorable. Not only can a business card help you connect with prospective clients when you're out and about, but leave-behinds like postcards can help build connections with partners through local merchants and mortgage brokers.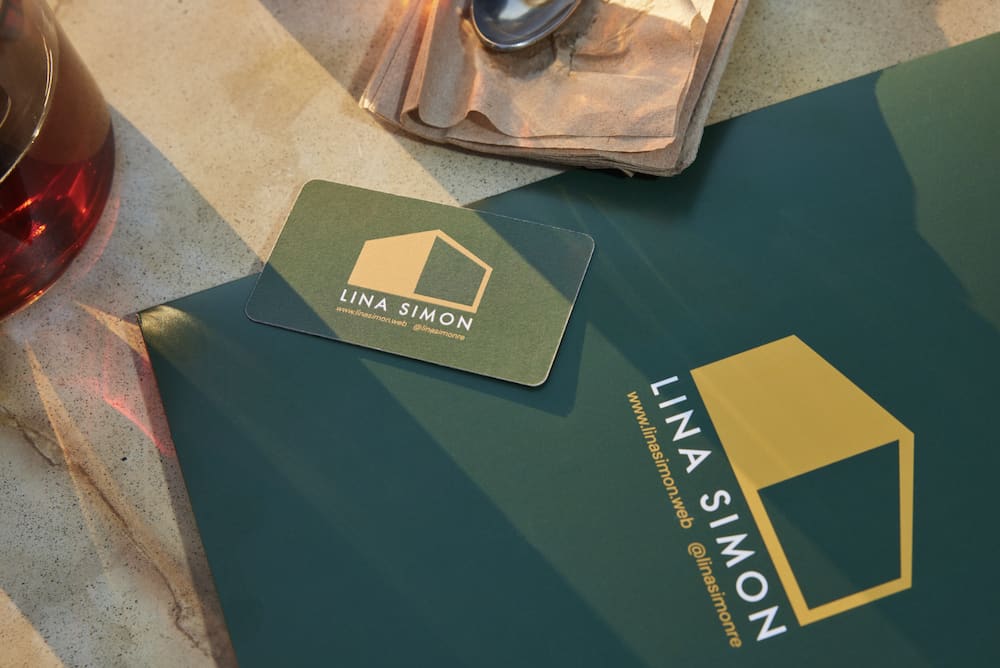 5. Make connections.
Networking doesn't have to be an activity reserved for events. Instead, it can be an everyday act of goodwill in your community. This guide to small business networking can help you find daily opportunities to shine.
6. Create a referral program.
Give back when granted the gift of a referral. To create a bespoke referral campaign, align your referral rewards with your target audience. For instance, if you serve first-time buyers, you could offer the buyer a free home inspection and the referring individual a gift card to a home improvement store.
You don't have to do all the heavy lifting for your new brand on your own. VistaPrint's design services can help you build a beautiful, cohesive brand across your marketing materials.
Keep the leads coming
Building your network and finding clients is an ongoing process in the real estate industry. Here are some strategies you can use:
Build relationships with fellow industry professionals. Although it might take some time, it's time well-spent to build rapport with pros like mortgage lenders and fellow agents. These relationships can bring referrals and help build your business and reputation.
Join and participate in local organizations. Look for organizations that align with your interests. Whether it's a running or gardening club or a social good organization, these groups help you unite with other enthusiasts and become a trusted resource in that community — which can also bring referrals.
Consider lead generation tools. Your brokerage may already have lead-gen opportunities for its agents. If not, you can look to popular sites like Zillow and Realtor.com for ways to place your services in front of home seekers.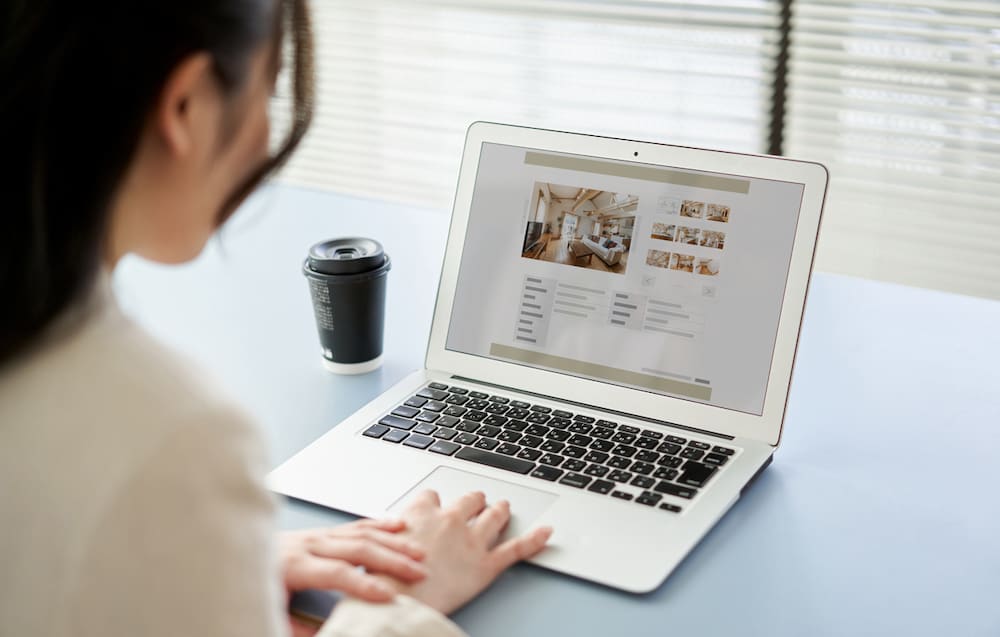 Don't lose those leads when they drop by your website. When building your online presence, make sure you have an email capture feature, and then stay in touch with a strategic email marketing campaign.
Now, you've got the insights on how to start a real estate business. Although there's some legwork to get things up and running, it's all a solid investment in a career that can pay dividends over time. And whether real estate becomes your primary career or a passion project, it's an industry that empowers you to give back to your community — day in and day out.