Estimated reading time: 4 minutes
Is your business at least 51% woman-owned? Or, perhaps, are you a one-woman show who runs it all? Either way, receiving a woman-owned business certification could help you unlock new resources for growth. Through the various certifications available, you can move into a prime position to compete for corporate and government contracts. Plus, you could also access unique funding, development and educational support reserved exclusively for certified businesses.
This guide will help you understand what to expect from the leading certifications available and the benefits of each program so you can make an empowered choice to elevate your business.
Types of woman-owned business certifications
Before pursuing certification, it helps to understand the two leading certification types. The good news is that there's a certification path that makes sense for women-owned businesses in a wide array of industries. The one you pursue will likely depend on whether or not your primary goal is competing for federal contracts.
The Small Business Association's federal contract programs
If your business is in an eligible industry, and you want to compete for prime federal contracts to boost your bottom line, consider one of the Small Business Association's (SBA) two certifications:
Women-Owned Small Business (WOSB) Federal Contract program
Economically Disadvantaged Women-Owned Small Businesses (EDWOSB) Federal Contract program
Businesses in a wide array of industries — from manufacturing companies and general contractors to bakeries and PR firms — can use this certification to access federal contracts set aside for these program members.
To qualify for both programs, your business must operate in an eligible industry and adhere to the following:
Meet SBA small business size standards
Be at least 51% owned and controlled by women who are U.S. citizens
Employ women who manage day-to-day operations and make long-term decisions
For EDWSOB certification, business owners must also meet personal net worth, income and asset requirements.
Women's Business Enterprise National Council certification
If your business aspirations go beyond federal contracts, check out the certification from the Women's Business Enterprise National Council (WBENC). Unfortunately, this certification doesn't make you eligible to compete for the same federal contracts as the SBA certifications. However, you'll still gain other types of access to diverse supplier opportunities with hundreds of corporations that accept WBENC certification — plus various federal, state and local governments that honor the certification.
The WBENC certification could be a better fit than the SBA's if your business has a more local or regional focus or if your target demographic is B2B and seeks more business from corporate clients. This could include a small coffee roaster that wants to do business with larger corporations or local governments in their area. It could also be an ideal certification if you want to do more business with other women-owned companies.
The organization says its certification is the most well-known and widely recognized for woman-owned small businesses and invests heavily in businesses that successfully certify. Some of the benefits of the WBENC certification include:
Formal and informal business opportunities with WBENC companies and governments
Business opportunities with other WBENC-certified businesses
Exclusive networking events, mentoring opportunities and education programs
To be eligible for WBENC's woman-owned small business certification, your business must be at least 51% owned, operated, managed and controlled by a woman or women.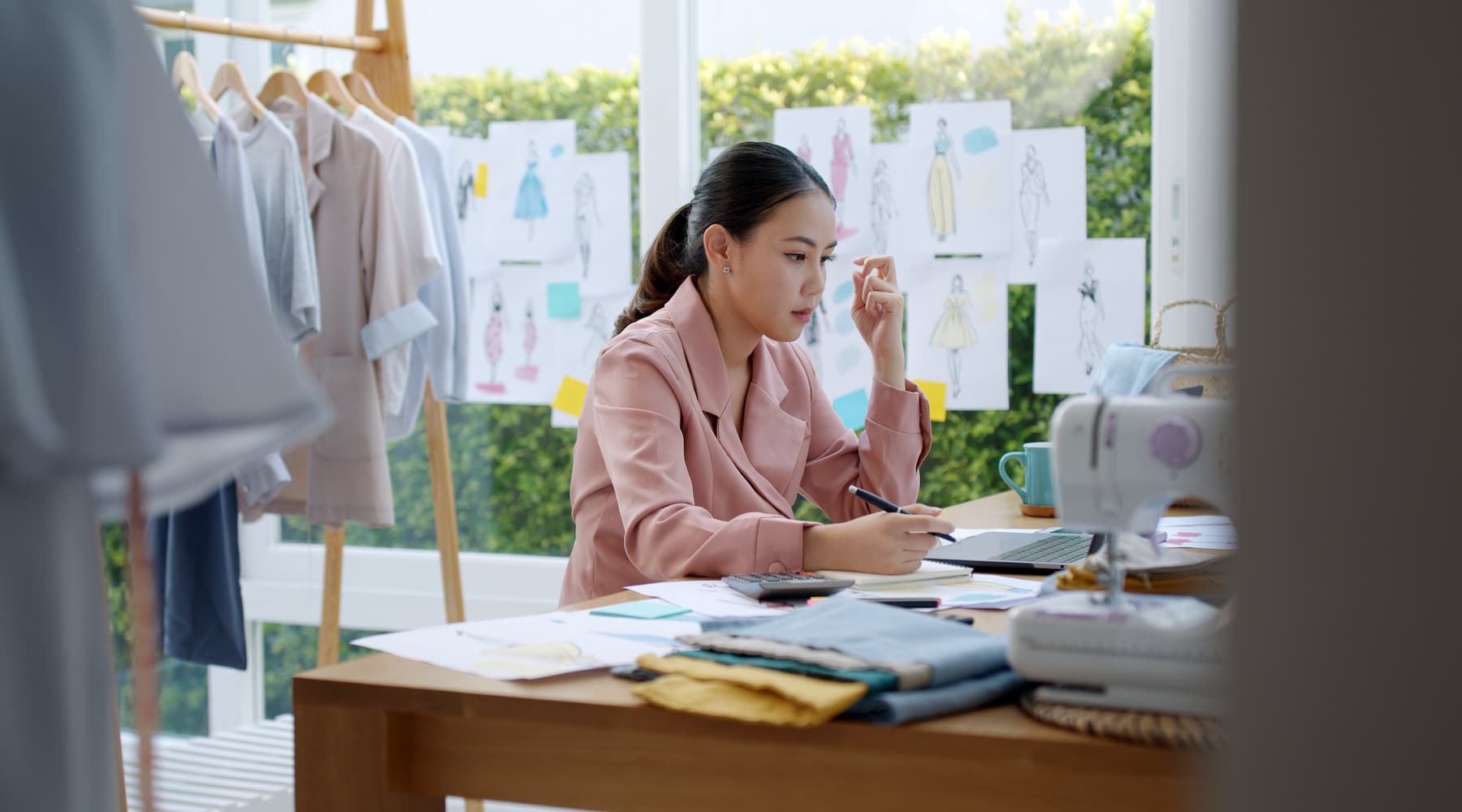 How to become a certified woman-owned small business
Before you start down the path for your chosen women-owned small business certification, take a moment to set expectations. Certification is a process that takes time, and you'll be asked for in-depth information about your business. To help ease the process, here's what to expect from each certification application.
Applying for an SBA certification
You can either apply directly with the SBA or through a third-party organization. Applying directly with the SBA is free, but third-party providers will have fees. Thankfully, the SBA has a certification website that lays out everything you'll need for the application process, including a tool to help you determine if you qualify and if the certification makes sense for your business.
Applying for a WBENC certification
To apply for WBENC certification, you'll go through one of the organization's 14 regional chapters. Application costs depend on your annual revenue and range from $350 to $1,250. The process is in-depth and includes a site visit and interview in addition to a detailed application. You can expect the process to take about 90 days from when the organization marks your application as complete.
Exercise your bragging rights
Receiving your woman-owned business certification is definitely a cause for celebration, so remember to share the news. For instance, you could issue a press release and add signage to your business storefront. Or, consider a fun postcard campaign to share your new certification with your community. You can also contact any local and professional organizations where you're a member to share the news. And here's a final tip: Don't be shy about contacting other women-owned small businesses in your area. Whether certified or not, you might be surprised by how many women are truly passionate about doing business with other women.