Estimated reading time: 6 minutes
Are you finally opening up a pet grooming shop, launching a boutique or making that bakery dream happen? Congrats! Deciding to become an entrepreneur is a big commitment and, therefore, it's important to make a simple yet comprehensive list of things needed to start a business.
This first step should be approached with enthusiasm, seeing as making a list without any focus can cause you to take on too much at once. Business owners who are intentional with their startup budget may be more profitable than their peers within the first few months of business.
So, what do you really need to open up shop? The answers depend on your industry and goals, but the following essentials are ideal for any business.
A simple list of things needed to start a business
The "must-haves" are a mix of tangible and intangible items, and they partly depend on where you're located and the business you have chosen. Assuming you've registered your company with the appropriate state and local authorities, selected a legal structure and are legally granted permission to begin selling, you can move on to this list of business basics.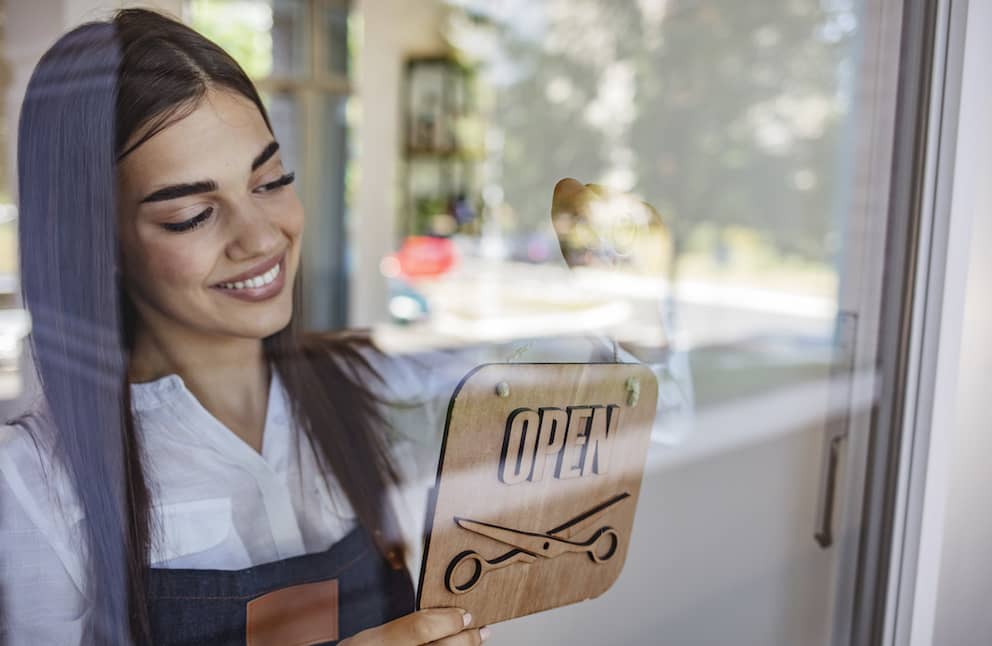 1. A clear brand name.
If you've registered your business, this part may already be completed. If not, a brand name can help build that relationship with customers over time. Look to see that others in your state or area don't have the same name and that it's easy enough for customers to recall. Changing a brand name after it's been established isn't ideal, so pick a name you can feel good about for the lifetime of your company.
With your brand name decided, snag all of the digital properties that you might want to use in the future, including:
Twitter, Instagram, Facebook, TikTok and Snapchat handles
Website URL (including .com, .org and .net)
Email address with a custom domain ("[email protected]" instead of "[email protected]")
Your company name isn't the only thing to consider early on. Your signature products also need to be named carefully. Consider how product names, such as your candle line or "famous" cupcakes, will be packaged, using the product name as a bold marketing feature that will be printed on stickers, tape or hang tags. Think about what customers may think or feel when they see this packaging.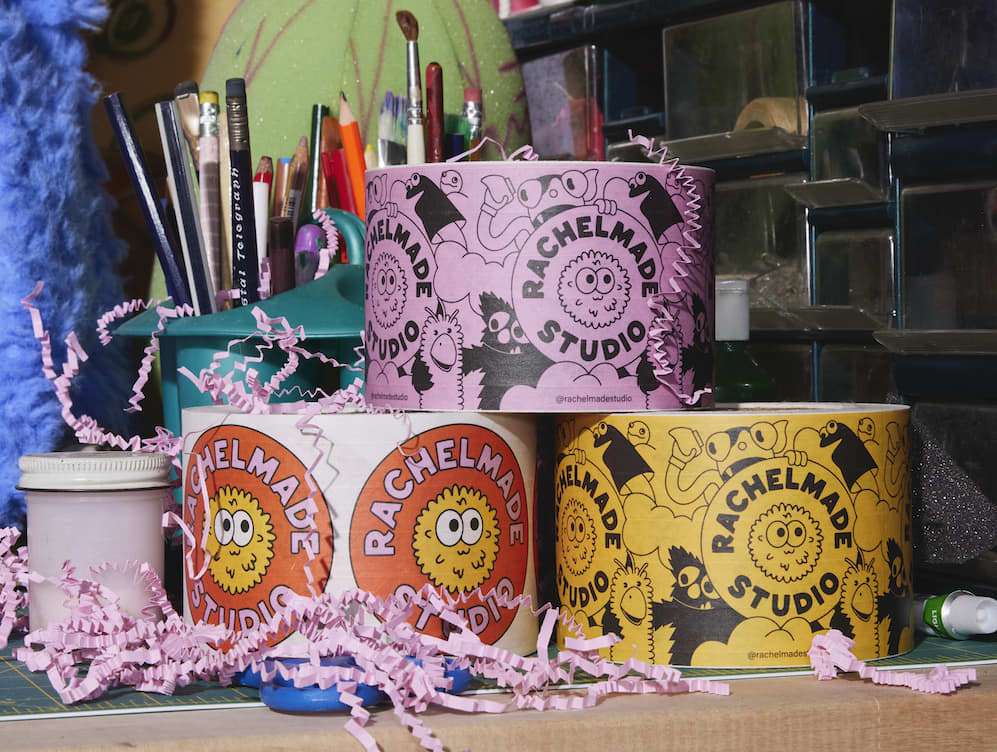 2. A mailing address and contact info.
Most businesses live online, with email addresses and websites for customers to reach out to. It's still recommended that you have a physical or mailing address for inquiries to be sent, and your state or local business registration may already require this.
Think about how you want customers to contact you and market that channel over the others. Remember, too, that spammers may also have access to that information, so avoid using your home address or phone number unless you're prepared to deal with unwanted emails and texts.
Another way to prevent unwanted spam or texts is to get a domain with enhanced privacy protection. Vista X Wix domains come with this feature by default. No one will know who owns your domain unless you tell them.
3. A unique logo.
This business component will be how your customers easily identify you on the packaging, promotional materials, website and social media platforms. If you have a logo concept, you're on your way! If you have a pet treat business, consider how your logo will appear on a variety of assets, including your website (digital) and business cards (print), as well as packaging.
How you save your logo matters. File format types and whether you have a transparent background are just two considerations of how your render and store your logo. If you're not sure of the technical aspects of logo design, invest in the help of a digital designer.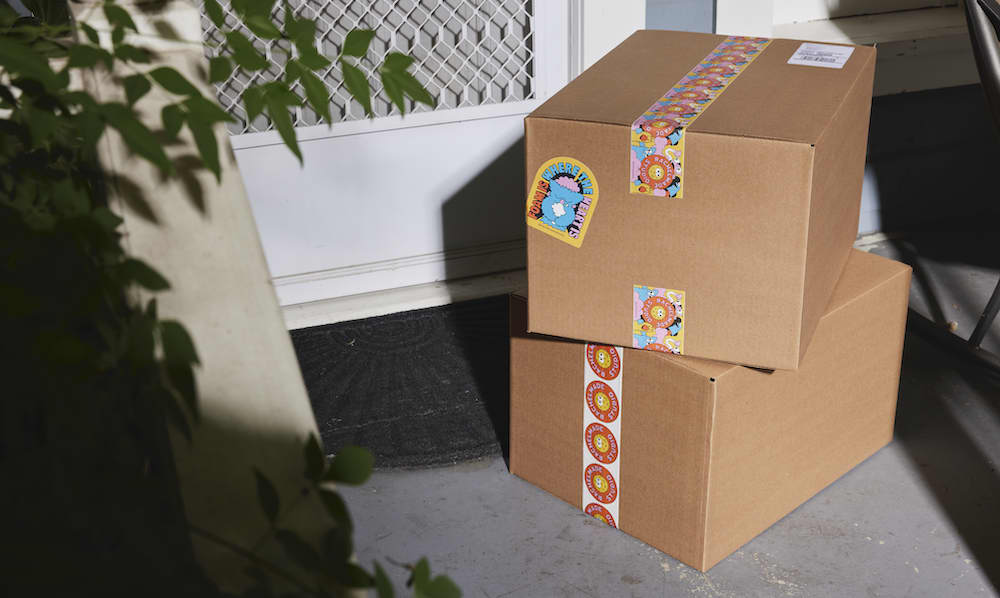 4. A visually impressive website.
With your website URL already secured, you can build a website you can feel proud of. Templates make this job easier than in the past, with pre-made designs available for almost every industry. Whether you own a coffee shop, hair salon or online social media consultancy, a template takes the coding and format work off your plate while giving you plenty of ways to personalize through your logo, brand offerings and custom photography.
It's possible to get a website up and running within minutes!
5. A variety of marketing materials.
This is the category of essentials where it can be easy to go overboard. Who wouldn't want one of everything to help promote your business? While you will eventually want to make large orders for things like business cards, stickers and labels, your focus should be on getting your materials just right.
Try ordering a sample kit of the items you're most interested in to see the quality of the items, as well as how the color, font and design elements work together in real life. After you're satisfied with how things look, you can order in bulk to save money per item and ensure you never run out.
Don't forget to get swag for yourself and others on your team. Whether it's a custom logo sweatshirt or hat that you wear around town on the weekends or a water bottle you use around other gym members, swag serves the dual purpose of being incredibly useful while also getting the word out about your brand.
Signage is very important for both brick-and-mortar retailers and online retailers. Do you need a sign for that weekend pop-up event or something you can proudly boast on your car? Signs lend legitimacy to your business and help others know about your offerings.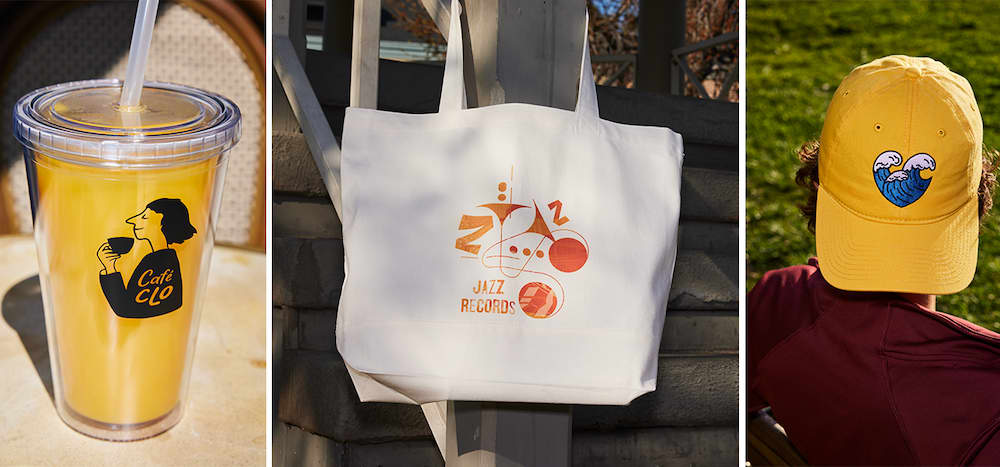 Do you have what you need to start a business?
You may already have some of the things on this list and won't need to start from scratch. Even if you've been working on a soft open, review the things you've completed to ensure they still support your evolving business goals.
For example, giving your business logo a fresh look or upgrading your business cards to a higher-quality stock paper are just two examples of ways you can ensure your must-haves are always top-notch. If you're short on time or experience, don't hesitate to bring in outside professionals, such as the VistaPrint logo designer, to free up your time and talent so you can focus on what you do best: running your new business.