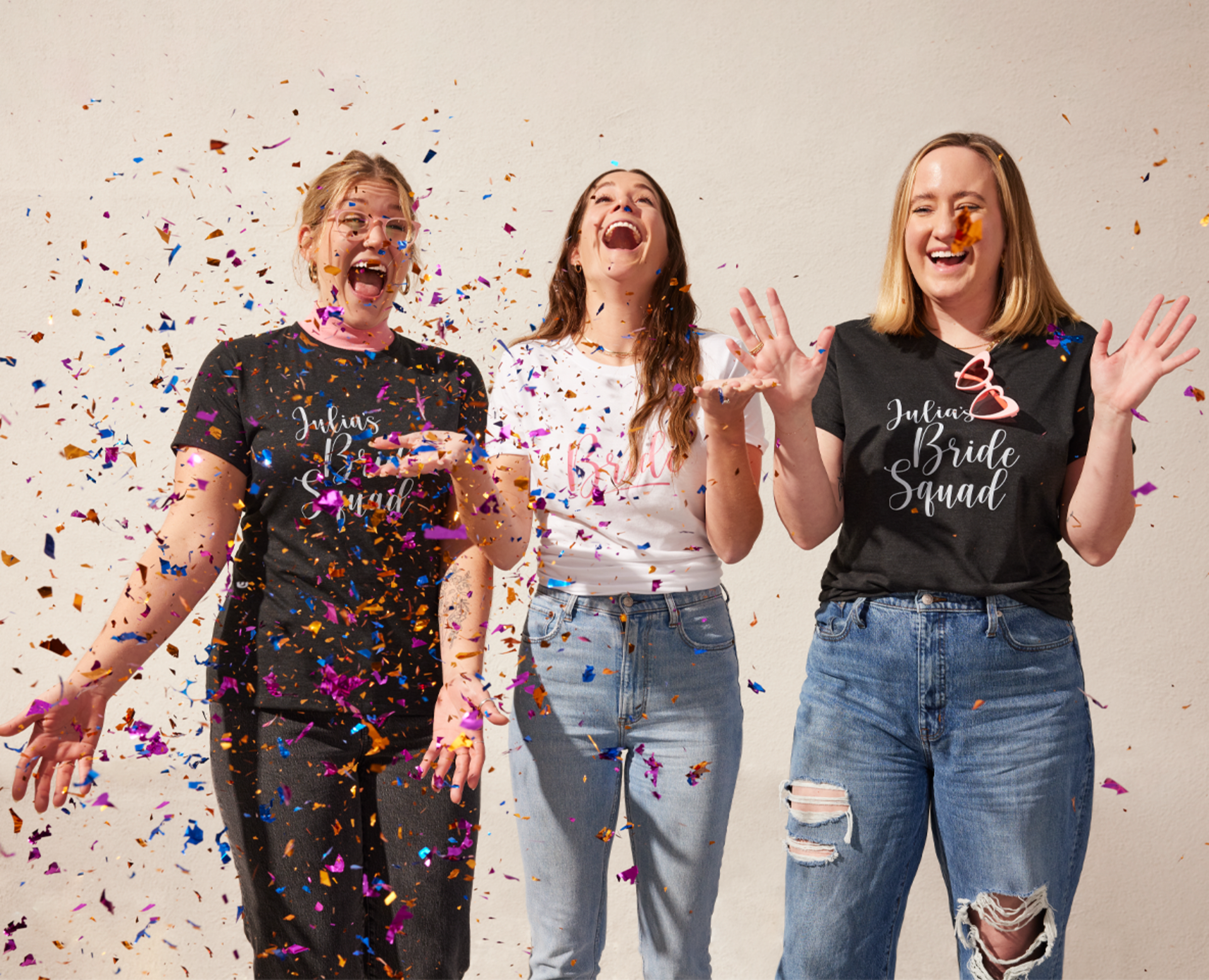 Shop for your celebration
Skip to next section
Special moments deserve special treatment. Find more party supplies, invites and gifts to make yours unique.
Make your guests "ooh" and "aah" with custom party supplies.
Looking to throw the party of the year, but don't quite know where to start? We're here to help. Our collection of personalized party supplies can transform any event into a one-of-a-kind celebration.
Make your bestie's baby shower extra special with an adorable theme on all the invites and decor. Create comfy tees for your "I do" crew (because no bach bash is complete without custom apparel). Or put your grad's grinning face on a balloon (and yard sign) to let the neighbors know how proud you are.
Whether you need a bunch of invites ahead of your event or just a few cocktail napkins for the table, our design studio will make it simple for you to create custom party supplies and decor that complement the occasion – with help from our design experts if you need it.
Frequently asked questions
Definitely, yes. In our design studio, you can personalize whichever party supplies you choose. A custom photo balloon with the birthday princess's face, napkins with your wedding date or stickers that match the look and feel of every invite – the options are endless. Just customize with photos, text or both, review your creation and we'll take care of the rest.
No, at this time we don't offer party supply packages. Instead, you have the freedom to choose which specific decorations you need for your celebration and then customize them to your liking.
That depends on which of our party supplies you order and how you customize them. In general, party decorations can be reused if they are made from durable materials and are well-maintained. For example, our foam boards are made from 5 mm foam which is both lightweight and sturdy, ideal for reuse. However, if it has been customized for a certain occasion like a milestone birthday or high school graduation, that will affect its ability to be reused. (Unless, of course, Uncle Patrick is eager to celebrate his 40th birthday five years in a row.)
---