Estimated reading time: 4 minutes
You've been there: You've walked into an event and thought, "Wow, this looks amazing!" That's the impact that cohesive event promotion and branding can have. And luckily, all it takes to become a master is a bit of strategic planning.
By assessing an upcoming event and your business goals, you can craft a branded experience that pays dividends — during the event and after. These four steps will put you ahead of the competition and well on your way to a small business branding strategy that will shine time and again.
1. Define your event objectives.
A successful event promotion strategy starts with the finish line. By defining your goals, you define the work your event promotion and branding must support. You also create a yardstick to measure success. Here are a few examples of event goals and how they can be measured:
If you're a restaurant owner participating in a food festival, your goal might be to get new customers in for a meal. You could measure that by tallying the number of reservations people make using a unique promo code.
If you're a chiropractor with a booth at the local farmer's market, your goal might be to introduce people to your practice. You could measure that by counting how many people engage in your complimentary five-minute sessions for the day.
If you own a plumbing business and are sponsoring a local 5K race, your goal might be to raise brand awareness. You could measure that by seeing how many people redeem your event coupon in the next six months.
Regardless of your business or the event, an actionable and measurable goal is waiting. A bit of brainstorming can help you zero in.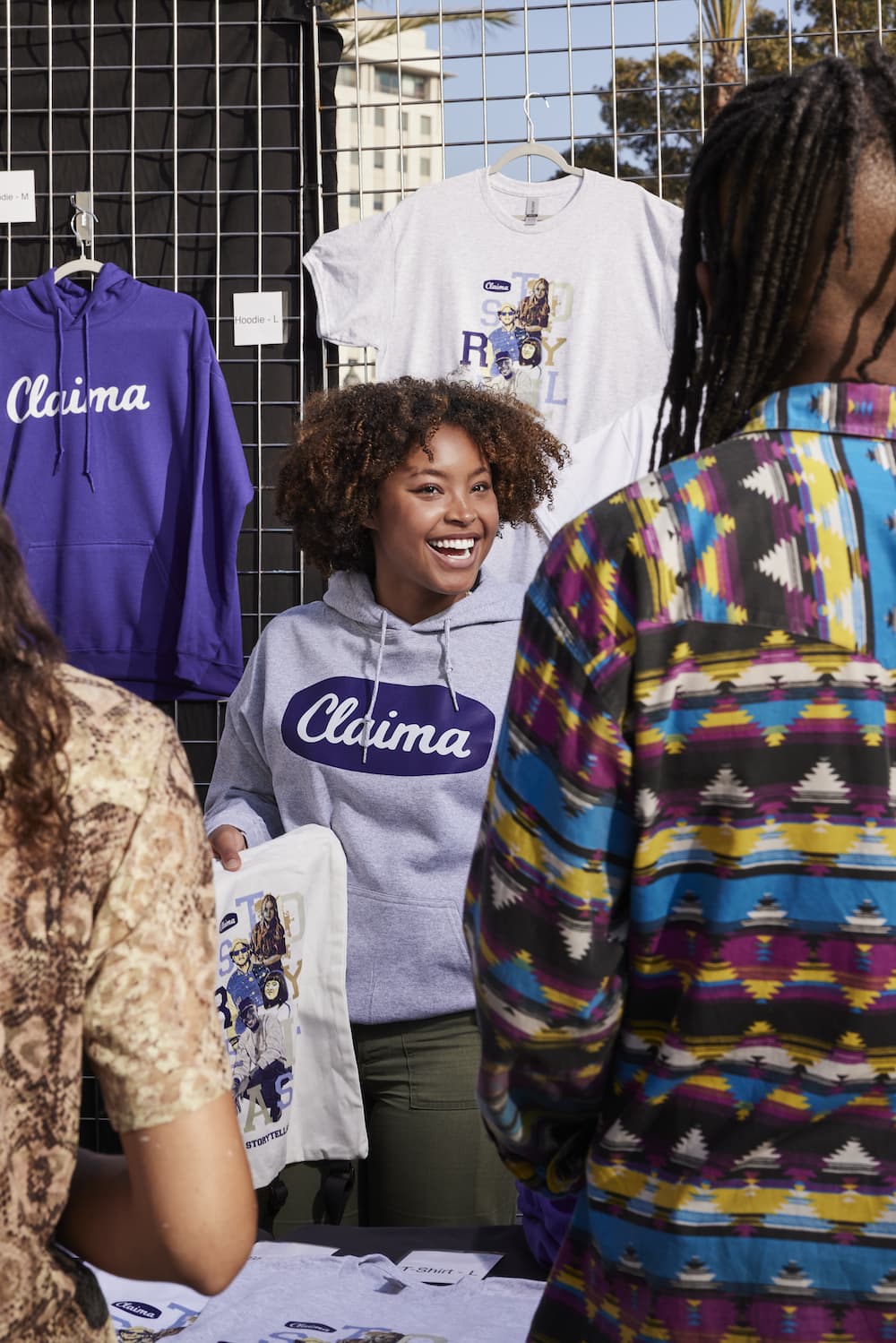 2. Decide how you want to show up.
An event-specific brand identity isn't about changing your logo or brand style guide. Instead, it's about asking a straightforward question: Who do we need to be at this event to accomplish our goals?
Here's an example: Say your business is sponsoring the largest local street festival of the year, and the event's tagline is "The Hottest Art in the Hottest Month of the Year." If you're an electrician looking to connect with new potential customers, you could set up a booth with misters to cool off the crowd and start conversations.
For the same event, say you're a local spa with a goal of 10 new service bookings. You could create an entire event presence around "cool deals for hot summer days," and offer mini facials with cooling towels, promote event-only pricing on services and drum up foot traffic with complementary cucumber water.
3. Use marketing materials to add pizzazz.
When it comes to marketing your brand at an event, getting back to the basics is never a bad thing. From postcards and flyers to email campaigns and social posts, your branding can serve you before, during and long after the event.
Say you're that plumber sponsoring the local 5K. You could create a unified marketing suite to promote your booth at the event using emails to existing customers, flyers given to new customers by your staff and in-booth postcards with your event-specific coupon code.
Once you establish that suite, it's all about providing an incentive — low cost for you but high value to potential customers — to drive the foot traffic you need to meet your goals. And the coupon code could be enough: Your company could create a "race to save money" (see how that ties in with a 5K?) and keep someone's money from "going down the drain."
Or, if you're a new vendor at a local farmer's market, you could focus on a theme of "growing relationships" by promoting your presence pre-event with postcards that attendees can redeem for a free bag of seeds. Keep it fun and on-brand, and your customers will be sure to remember you.
Consider using postcards or QR code business cards in pre-event promotions to encourage traffic to your booth. When attendees redeem the card, you get a conversation starter, and they get a reward like a discount or a freebie.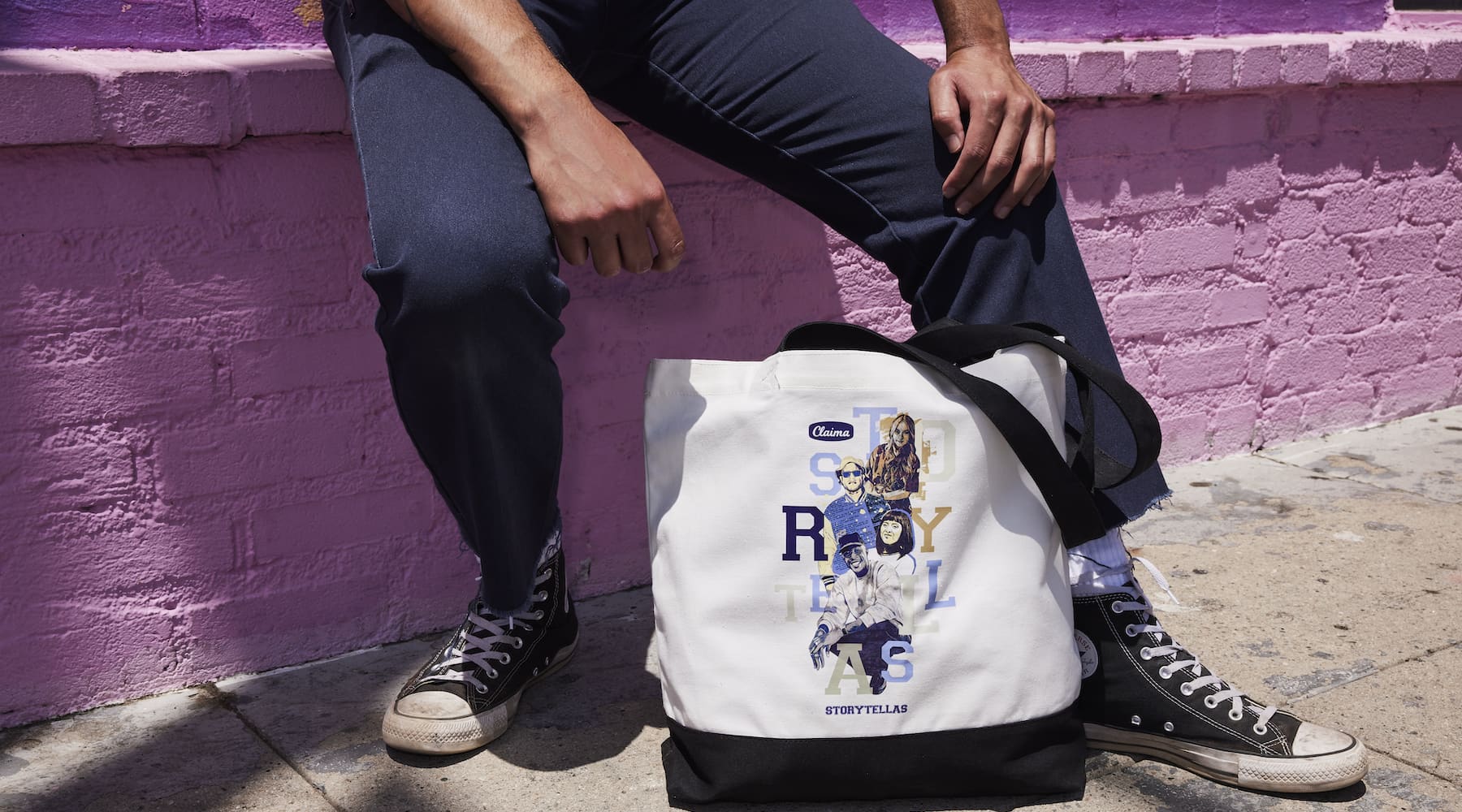 4. Bring it all together with swag and signage.
Finally, swag and signage really bring your entire event promotion and branding strategy together. For in-person events, these aspects can draw attention and engage customers — and you need both to bring home your goals.
Signage can help you leverage an event's themes, and even the time of year, to get the foot traffic you crave. Just think of how signage with "Cool off with Amazing Electric!" could drive a downright stampede during a hot July event. Then, you could send grateful attendees on their way with a cooler bag or an insulated wine tumbler emblazoned with your logo. Talk about high-value items that folks will keep for a long time.
Remember those postcards and QR code business cards? You can use custom retractable banners or overhead banners by your booth that say, "Redeem your postcard here!" Attendees may go hunting for that postcard they might've overlooked.
Now, you have a four-step process to align your promotional efforts and branding with any event. Leading with event-specific goals makes it easier than ever to craft a targeted and unified strategy to connect your brand with attendees.