Estimated reading time: 4 minutes
Consumers are increasingly favoring minimalist packaging and design in the products they buy. Why is this? For one, they are drawn to the less-cluttered, simplified look, as it matches the design trends found in clothing and even new homes. But minimalism may also have some eco-conscious perks, as well. Simple designs can use less ink, and space-saving packaging puts less potential waste into the environment.
With so much to love about minimalist design, it may be worth considering for your small business.
4 tips for successful minimalist packaging
Here's how your brand can achieve more by doing less through these design principles and advice.
1. Fill it up with white space.
One of the basic design rules of minimalism is to use white space. Don't let any blank or unfilled space intimidate you; in fact, lean into it. A simple logo on a white (or otherwise plain) background will do. You can help your brand stand out by featuring your logo — and only your logo — on your bags, boxes and labels.
With this tactic comes one small challenge: brand recognition. In order for minimalism to work well, your customers need to see your logo and instantly know it's your brand. Fortunately, you have options. Consider harnessing the talents of a professional design team to make this happen. With a clean and vibrant logo in hand, you'll be able to display it everywhere with confidence that it can stand alone and deliver your message without additional distracting design elements.
By way of example, imagine a coffee company with a community focus. The logo on their coffee bags should stand alone against a clean, neutral background — a design that would also look good on mugs and coffee travel tumblers. White space helps this logo stand out, so anyone seeing the mug will know where it came from.
Create and design your own bespoke logo with Logomaker by Vista in minutes. It's free and easy to use in print, for social and more.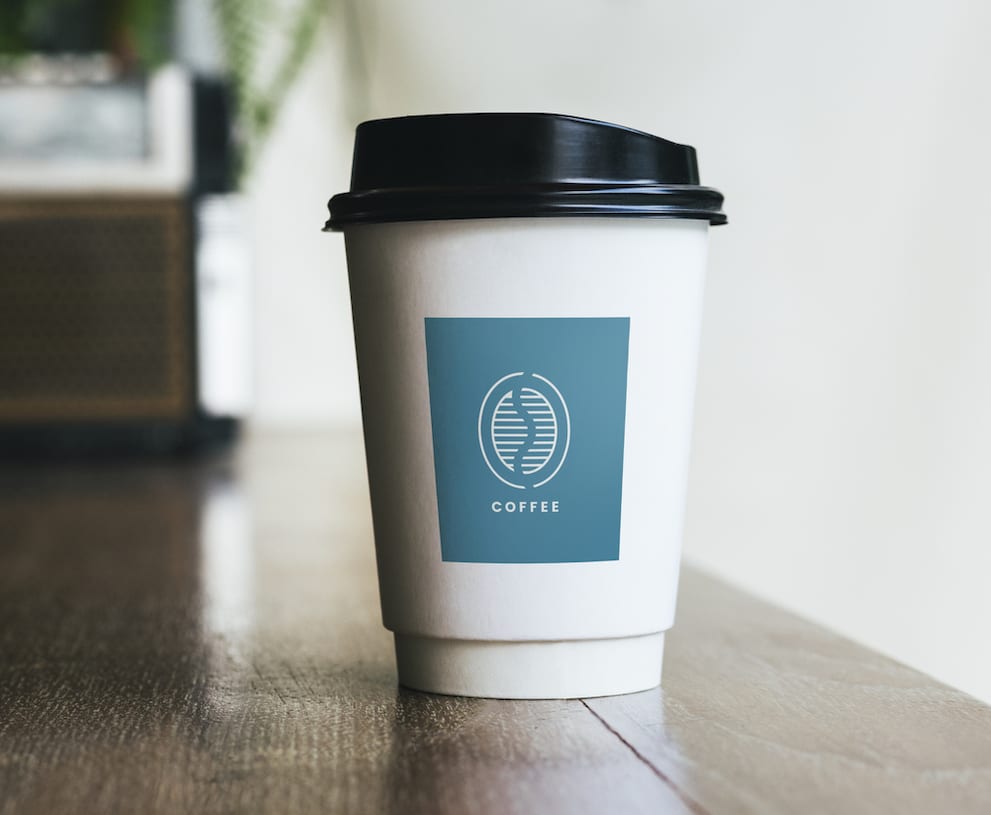 2. Focus on typography.
For those places where only words will do, stick to a font that's easy to read at any size and fits the image you strive to convey. A spa, for example, should go with a font that makes users feel relaxed, at ease and destined for luxury. Skip fonts that feel too whimsical or comical, which may confuse customers about the type of experience they'll receive.
There are thousands of font styles available. That said, you may not automatically have the right to use any font you find online. New or proprietary fonts must be purchased first before use.
If you're unsure if the font you like is available (or you want a free font with a similar feel), consider asking a design expert to help you achieve your typography goals. They can advise you on what fonts look best in any situation, all while helping you follow intellectual property laws.
3. Compare your cross-channel branding.
What may look amazing on a brown paper bag may get lost in all the white space of a minimalist web page. That's why having mockups for both print and web is so important. Will that simple pet food logo appear as stunning on your business cards as on your Facebook page? Can you fit that educational center tagline onto your signage in a way that's consistent with how you share it on LinkedIn?
It may take resizing or refining your file types to get that "just right" look across all marketing channels. You may also want to try out a sample kit to ensure that logo pops just as much on a door hanger as it does on a custom business card.
4. Elevate packaging.
Finally, minimalism may require you to rethink your packaging, especially seeing as people have high expectations of brands that rely on minimalist design. When revamping your design elements to have a simple aesthetic, look to replace low-quality plastic shopping bags or flimsy to-go boxes with materials made of kraft paper or high-quality cotton.
People naturally associate minimalism with premium, so deliver on these expectations by making thoughtful product packaging choices that reinforce your brand's design commitment. If you've been getting by with using bubble envelopes for your Etsy store orders, it may be time to upgrade to custom poly mailers that share your expressive personality with each and every customer. It can help you stand out, even with a minimalist design.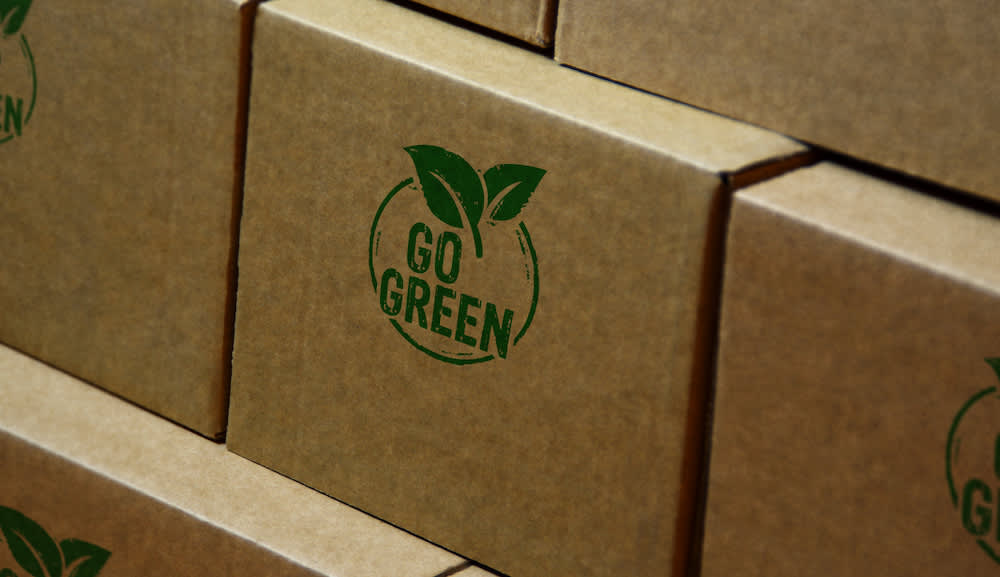 Minimalist packaging design: Why less is more
Trends change rapidly, especially in retail and e-commerce, but the minimalist design wave hasn't lost steam. In fact, as more and more consumers focus on making purchases from companies that share their values, there is a big opportunity for you to put your priorities front and center. High-quality materials, a stunningly simple logo and less waste can all go together to create a beautifully relevant branding strategy that customers will feel good supporting.