Estimated reading time: 4 minutes
The best restaurant menu designs do more than simply list dishes and prices. The most dynamic restaurant menus, in fact, blend functionality and fun to excite customers and drive results.
Last year, Subway, one of the globe's largest restaurant chains, acknowledged as much with the most expansive makeover of its menu in 57 years. The redesigned menu features four neatly organized categories: Cheesesteaks, Italianos, Chicken and Clubs. The aim, according to company leaders, was to re-energize the brand, streamline choices and expedite service at a chain where speed matters.
While speed might not be as critical for a local restaurant, the sandwich giant's headline-grabbing menu redesign underscores the importance of menu presentation for restaurants of all sizes. A neighborhood ice cream concept, for example, might want to better spotlight its signature dessert concoctions with vivid imagery. And a Main Street breakfast spot using locally sourced ingredients might highlight the nearby farm supplying its eggs and produce.
By pairing eye-catching menu design with a strategic approach that favors logical organization and compelling information, you can engage your guests and add to your restaurant's bottom line.
4 savvy moves for restaurant menu designs
Regardless of where your restaurant menu lives — on a printed page at the table, a QR code menu, a menu board, your website, outdoor signage or a brochure — you can design a fun, informative and profitable menu with these four tips:
1. Spotlight your best items.
Some design techniques will naturally generate more attention. Pairing a menu item with professional photography and bold-face typography will always draw more eyes.
You might, for example, set your highly profitable family-style deal apart from other items by placing it inside a colored box on the printed menus handed out at the table or the tri-fold menus distributed at community events. Or, you might highlight your signature dishes on your website or menu board by using a different font and color to distinguish them. Such moves will help these items pop and capture heightened attention from guests.
VistaPrint offers an assortment of menu design templates to help facilitate a creative and thoughtful design of your restaurant menu.
2. Keep it organized.
It's wise to present your menu items in a logical, organized fashion. You want your guests to be able to understand and navigate your menu with ease. This is especially important on digital or QR code menus given the size of a smartphone's screen compared to a paper menu.
Have clear, discernible headings for different categories, such as appetizers, entrées, desserts and cocktails. Make sure the information you share, including product descriptions and prices, is accurate. Customers often voice frustration — if not directly to you then likely to others via conversation or online channels — when inconsistencies arise.
Leaving white space around each of your product categories will help your guests process the information and digest the menu. This principle holds true on print menus as well as online ones.
3. Leverage high-quality imagery and paper.
As the saying goes, "We eat first with our eyes." This is why incorporating high-quality imagery into your menu is so valuable. Lively imagery of plated dishes or signature cocktails spurs interest and sets guest expectations in a positive way.
While you can certainly take a few shots of finished dishes with your smartphone and perhaps even refine those images with photo-editing software, you may want to invest in professional food photography to ensure pristine shots of your key menu items. You can get a lot of mileage out of high-resolution photos, using them on your menu as well as on your website and marketing materials, including signage for your restaurant.
Similarly, paper stock can influence perception as well. Card stock is a versatile, common choice, though you can heighten perception with premium papers like matte or a synthetic blend on thicker paper. While you might use an elevated paper stock and larger size paper, like 11 x 17, to share your staple items, you can then use smaller paper sizes to highlight desserts, specials or seasonal offerings.
As an alternative to adding high-quality imagery to a print menu, provide your guests with a QR code leading to professionally photographed dishes on your social media channels and online menu.
4. Mind the details.
Never underestimate the power of small details to make a big difference. Some savvy moves rooted in psychology and menu engineering best practices can help direct guests' attention to specific items, drive sales and elevate your credibility.
For instance, you might remove the dollar sign on prices and place that number after the product description. Though subtle, that move makes price the last thing a guest sees. As such, customers might decide they need to have a dish before even getting to the price.
With fonts, sans serif typefaces like Impact and Arial work especially well for attention-grabbing headings. Easy-to-follow serif typefaces like Times New Roman are best for product descriptions. When using colors, use the exact hues already present in your brand to ensure continuity and a cohesive, professional look.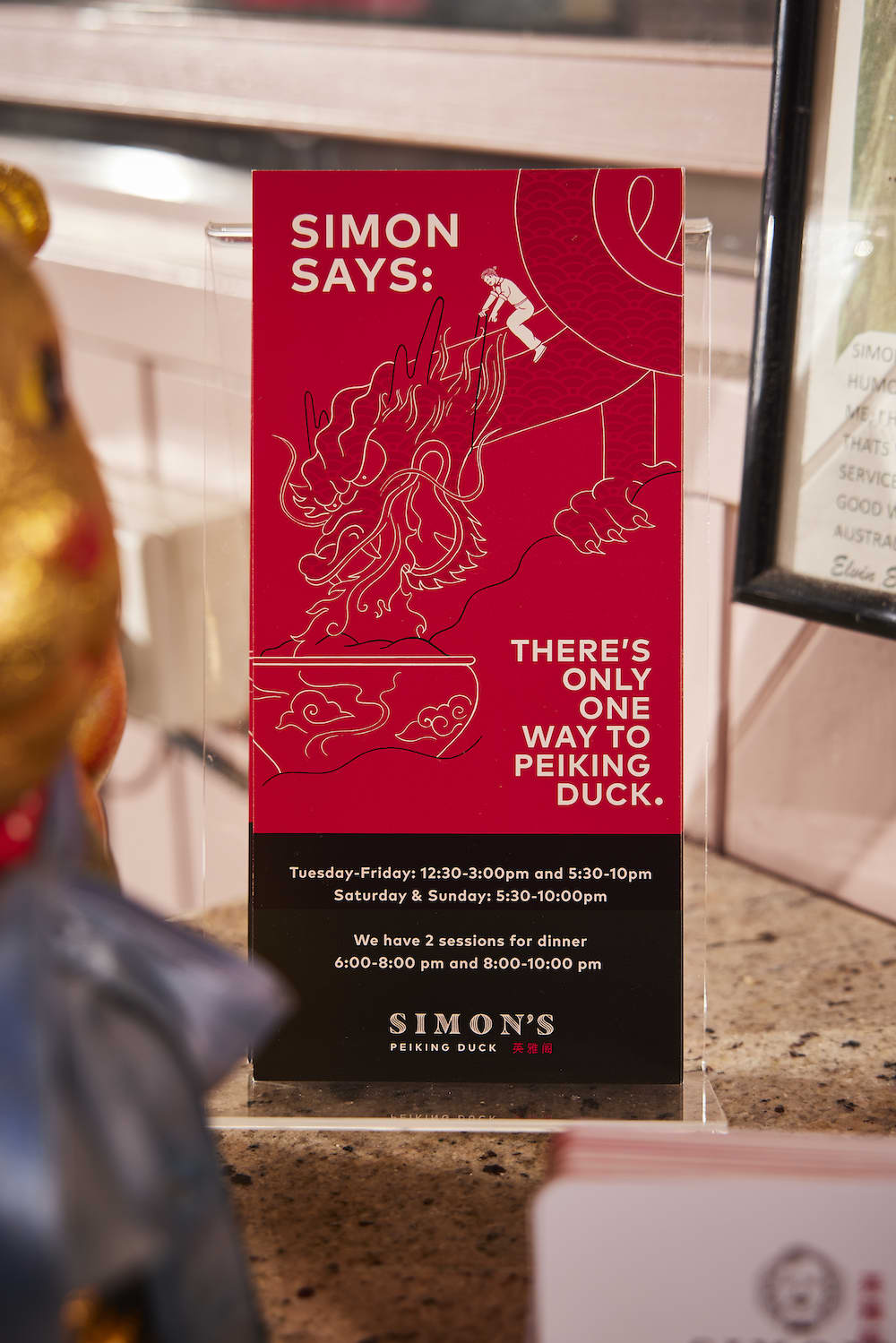 Why restaurant menu designs matter
While your restaurant menu serves a practical role in communicating your menu offerings, it can accomplish so much more for your establishment. It can elevate your restaurant brand, propelling the liveliness and professionalism of your operation. It can drive interest toward specific items that distinguish your brand and uplift its bottom line. And it can enrich the guest experience and spark return visits.
A well-designed, thoughtfully arranged and carefully organized menu is a powerful branding and sales tool. With earnest attention to how you present your offerings both in print and online, your menu can be a force for good and fuel your success.