Estimated reading time: 5 minutes
Popular candles today are about so much more than a flickering light. Their color, shape, scent and presentation are all part of a curated experience. For small business owners shipping their candle products, it's essential to think outside the box and explore creative candle packaging ideas.
Whether you're being transported by a Nordic pine-scented candle in minimalist packaging or swept to the beach by a salty blue candle with a custom label featuring a seashell design, candles can elevate any environment. Investing in your packaging is a smart way to build brand recognition and craft an ideal customer experience.
Here are seven creative packaging ideas to step up your product and impress your customers.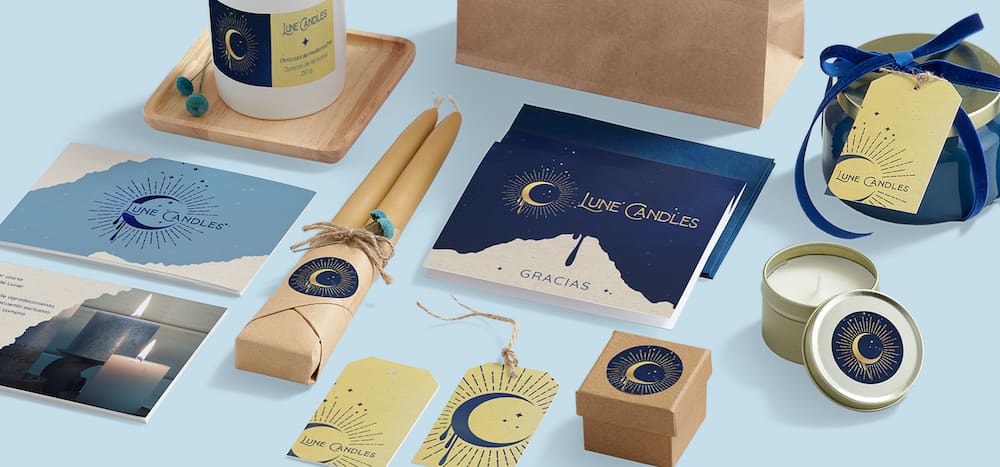 1. Brand candle holders with custom labels.
Custom labels can take your creative candle packaging ideas to the next level.
While a scent and color might be the first thing that attracts buyers, the look and feel of your brand are critical, too. Based on the design of the label, a candle may feel edgy or like a classic addition to an upscale environment.
A custom product label or sticker can bring your brand's look and unique touch to a range of candle holders. Whether you're using a die-cut crystal holder or a downhome repurposed mason jar, you can pull the whole experience together with smart, custom labels.
2. Tell your story with hang tags.
There's a story behind every candle. What inspired the scent? How did the candlemaker choose that specific color shade?
Hang tags are a great way to go deeper into the stories or elements behind your products that will linger with customers long after the last drop of candlewax melts.
Custom tags can feature pricing details, ingredients or carefully crafted narratives about how a certain scent or color came to be featured in a candle design. Imagine how much more special a lemon-scented candle becomes when buyers learn the scent was inspired by a leisurely day in an Italian orchard and the candle contains essential oils sourced from that very location.
Custom hang tags can help you highlight the story behind your candles or elements of your brand, such as sustainability or specific ingredients.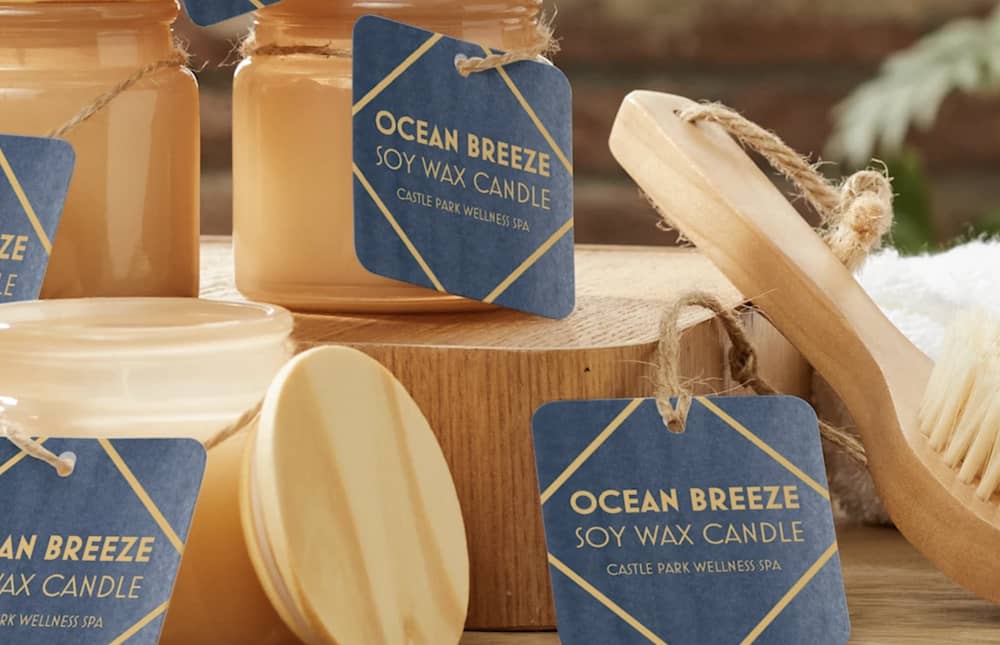 3. Advertise your candles with branded mailing boxes.
If you're fulfilling an e-commerce order or mailing a gift on behalf of a customer, a branded mailing box levels up your shipping while also keeping to minimalist candle packaging. Raise awareness for your brand at each step of the process while creating the image of a professional brand that buyers can trust.
Branded shipping boxes not only help protect your candles and any holders in transit, but they delight customers. A customer looking forward to your candle's arrival will light up from the moment that a branded box lands in their mailbox.
4. Get creative with candle holder options.
The candle holder options that you choose for your candles are a crucial decision in product packaging. They're not only a safety and functional consideration, but they're part of how you tell your brand story.
The impact of a vintage-inspired candle holder, recycled glass container or clean jar for minimalist candle packaging ideas all make a different impression. They can also help protect the candle if it's being shipped. Finally, consider the aesthetic impact your candles lend to any environment when showcased in different types of holders.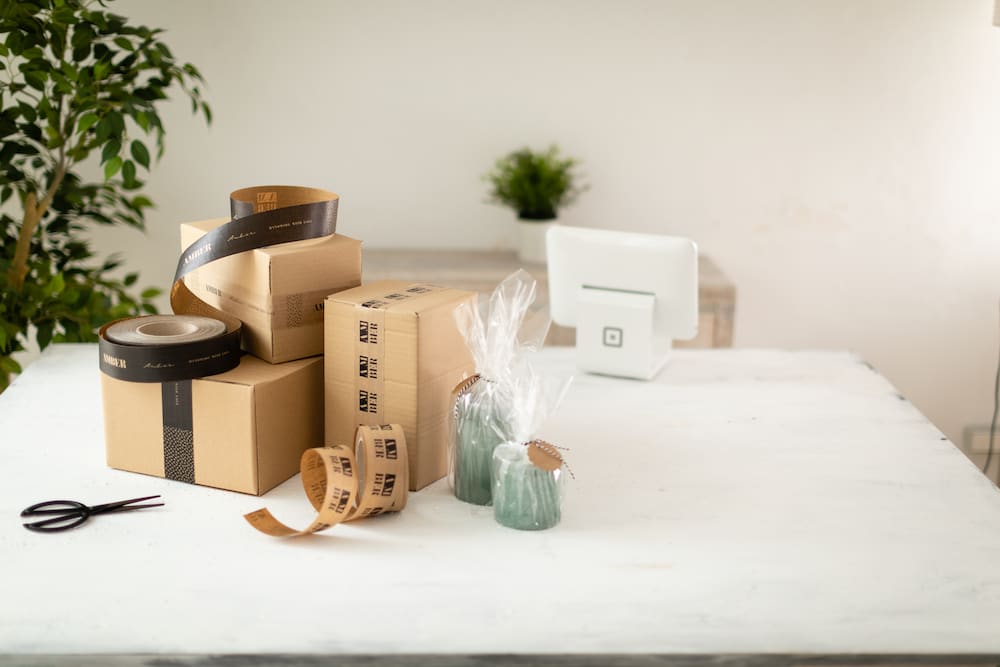 5. Go premium with branded product packaging.
Not every candle is sold with or in a box. However, today's premium candle brands often include product packaging as part of the overall experience. Small brands and candlemakers can do the same to help their products stand out from the competition.
Highlight your brand's colors and imagery on product packaging. Use a branded product box to help bring your candle to life, including details such as product story, ingredients, instructions and even inspiration for how to use candles as part of a larger decor idea.
6. Turn every purchase into a gift with branded bags.
Make in-store candle purchases a sensory experience with customized gift bags. Simple, clean bags with your logo can enhance a candle purchase, eliminating the need to wrap a gift for someone else or making a customer's new acquisition feel like a present to themselves.
Don't stop with the bag. Consider coordinating with sheets of tissue paper, customized inserts, personalized thank you notes and even discounts that can be included with purchases. Textures, colors and a splash of shine with silky or foil ribbons can bring the full experience together. Just a few moments spent on packaging can turn a candle purchase into a real moment of self-care.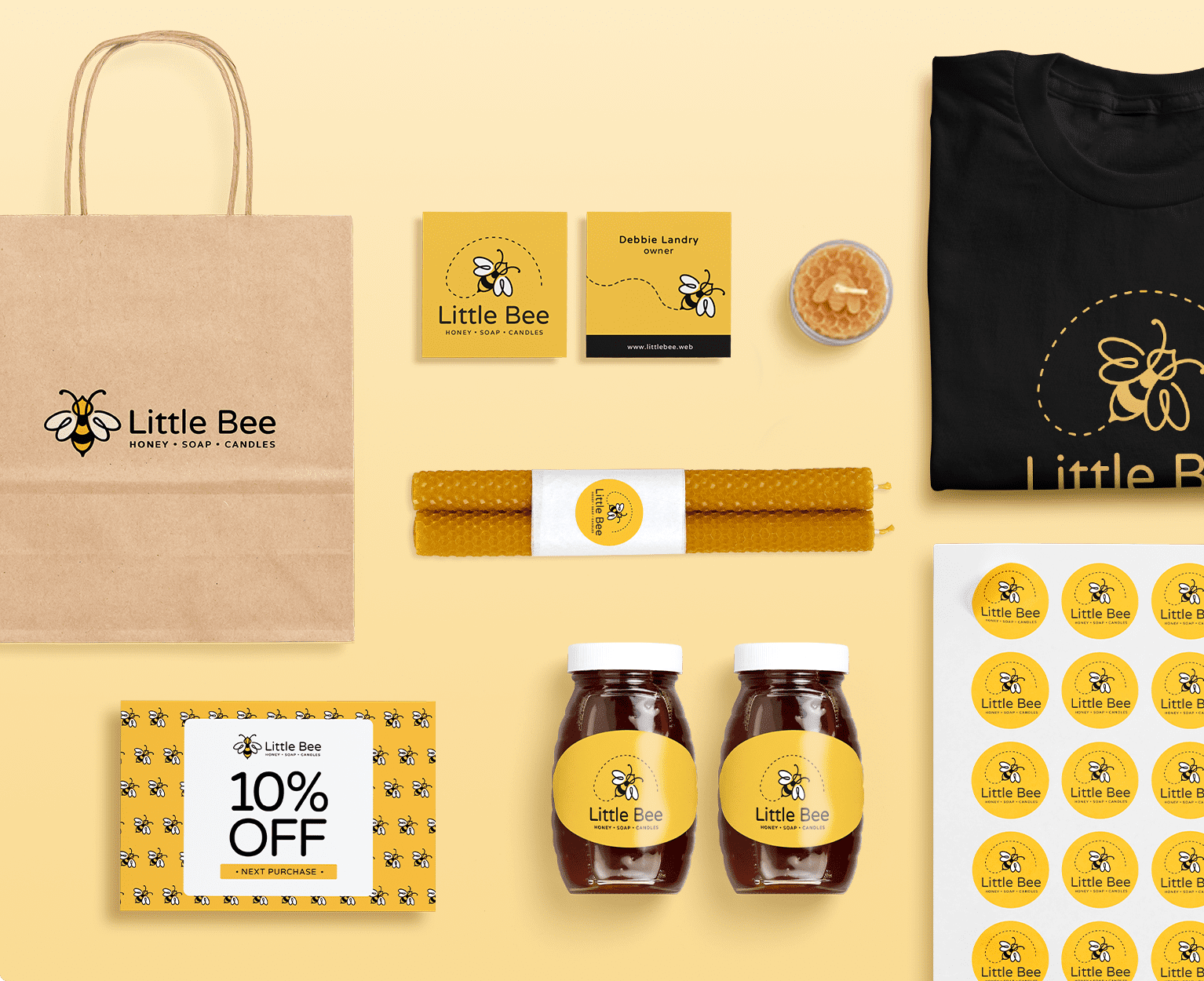 7. Get festive with holiday packaging.
Add a bit of sparkle to the holiday with specialized candle packaging options. Candles are popular holiday gifts, bringing a themed or seasonal feel to any display.
Limited edition seasonal packaging — from customized labels to boxes for certain types of candles — can add a new dimension to candle purchases. For example, the addition of a foil accent or slightly modifying your box designs with snowflakes can add a festive touch during the winter holidays. Hearts or little cupid emblems can dress up a Valentine's candle purchase, for instance. These small touches honor the special occasion that your candles are illuminating.
Candles can add warmth to special events or be the key to a relaxing evening. And ultimately, creative packaging ideas can be as important as the candle itself in creating a memorable experience. Incorporate creative product packaging, mailing and order wrapping to light up your brand's potential and see your customers glow with happiness.