Estimated reading time: 8 minutes
Imagine your customers walking around wearing a cozy sweatshirt or colorful T-shirt with your logo on the front. Or carrying a branded tote bag — embroidered with your witty slogan — every time they make a grocery run. Creative, custom merch for your brand is not only exciting to think about, but it can seriously boost your visibility and act as a long-term marketing strategy. Your merch can even help foster strong relationships with your customers and community.
The best brand merch is distinctive, features your company's brand identity, colors and designs and adds everyday functionality to your audience's lives. For small businesses looking for affordable ways to get customers excited, promotional merch is a great way to get more mileage out of your logo, brand colors and slogans.
Let's explore the benefits of merch, some common use cases you might explore and how to find the right promotional products for your business.
5 key benefits of brand merch
Getting your merchandise strategy right can have significant benefits for your small business. Merch offers the following potential advantages:
It gets the word out. Whether you're just launching your business and working to get your name out there, or seeking creative strategies to expand your marketing to prospective customers, branded items can help. With brand merch, you'll catch the interest of people who see the items in a public setting. Maybe a daily customer of your coffee shop decided to buy a travel mug…and now, potential customers will take note of your business name and logo when they see them on the go or at the office.
It gives customers something they'll use. The brands that get remembered are the ones that create value for customers. If you invest in practical items that customers will use over and over again, they're going to develop positive associations with your brand — and keep your business top of mind because they use your merch so often.
It's cost-effective and low-maintenance. On a per-item basis — and when you consider the costs of acquiring a new customer — branded products offer a cost-effective way to catch people's attention. When your loyal customers walk around town with hats sporting your logo, they're promoting your business without long-term costs to you.
It expands customer relationships. It's easy to focus on the advertising and promotional potential of branded merchandise. But another critical benefit is deepening the relationships you have with existing customers and finding creative ways to engage them. When customers wear your cozy branded sweatshirt on a cold day or use your tote bag to carry groceries, they'll think fondly of your brand and be more likely to talk about it to people around them.
It provides a new revenue source. Sometimes branded merchandise is used primarily for marketing or giveaways. But for brands with great logos or a dedicated following, selling more premium branded items can offer a strategic and diversified revenue option for your business.
Consider selling a range of clothing options, from basic logo T-shirts for newer customers to more premium branded outerwear and backpacks for your most loyal fans.
Level up your merch game with these common use cases
Sold on the power of merch but need more ideas on how to actually incorporate it into your business marketing efforts? There are simple, easy ways to use branded items to generate excitement — here's a couple to get your creative gears turning:
Bring your brand to events.
Planning for an event in the next few months? You've no doubt got some signage and marketing materials like business cards ready. But don't forget some fun event swag! Branded merch helps create a memorable experience, lends legitimacy to your business and will keep you top-of-mind long after the event is over. Pair your merch with those business cards to make it easy for customers to follow up with you in person or online via your website or social media.
Run a giveaway or contest.
Whip up excitement and encourage customers to engage with your business by running a branded merch giveaway or competition. For example, you might give a branded sweatshirt to any customer who spends more than a certain amount on your online store, or ask customers to share a social media post featuring one of your products for a chance to win. The possibilities are endless and only limited by your imagination.
Show your appreciation for customers.
Rewarding shoppers for their loyalty can be a great way to let your customers know how much you love doing business with them. Surprise and delight them every so often with a new piece of merch and a personalized note — this gesture can go a long way in creating a lifelong customer.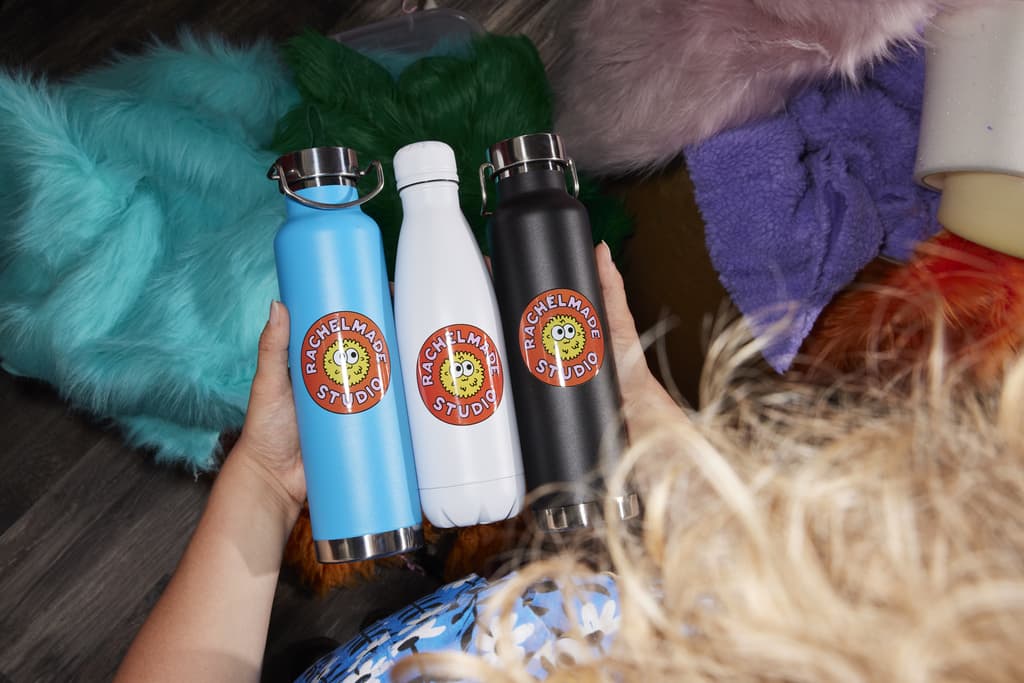 Meet an unmet audience need.
As a small business owner, nobody knows your business (or your audience) better than you. So, keep your eyes open for opportunities to better serve your clientele. Maybe you own a yoga studio, and notice that class attendees often forget their water bottles or have to refill a small one multiple times. So, why not sell reusable logo water bottles?
Launch a new product with swag(ger).
Branded merchandise can help you get people excited about your business in general or help cultivate interest in a new product or service you're offering. It can also be an effective way to announce other business moves, such as a rebrand or moving locations. Keep customers on their toes and in the loop by regularly updating your merch offerings.
Develop the best branded merch strategy for your business
With a wide variety of promotional items at your fingertips, deciding when and how to invest in merch for your brand is critical. Here are some essential questions to ask to help you determine your best move:
1. Is now the time to invest in branded merchandise?
Branded merch offers an avenue to reach customers as part of your larger marketing plan…but knowing when to invest is key. The first factor to consider is whether you should invest marketing dollars into this area, and how to prioritize those resources.
Consider the use cases above. A specific event such as a marketing show or plans to run a competition to launch a product can be the right time to take the leap into branded merchandise. If you're looking for an adaptable marketing strategy that can shift depending on your needs, branded promotional products can be the foundation for those efforts. Having branded products on-hand early in your company's journey makes it easy to run competitions, reward a customer for their loyalty or quickly deploy a promotion.
2. Who is your audience and what do they want?
There are a few aspects to consider when deciding where to focus your branded merch. The first is whether there are any natural choices based on your business — like branded coffee mugs for your cafe or notebooks for a bookstore. Look for natural connections between merchandise and your business to create unforgettable items customers will love.
It's also helpful to think about what your audience wants. Who are your customers, and how do they spend their time? For example, if you have a fitness-focused audience, workout clothes, water bottles and gym bags will be popular choices. If you cater to technology professionals who are frequently on the go, travel mugs, memory sticks or mousepads could be a great fit.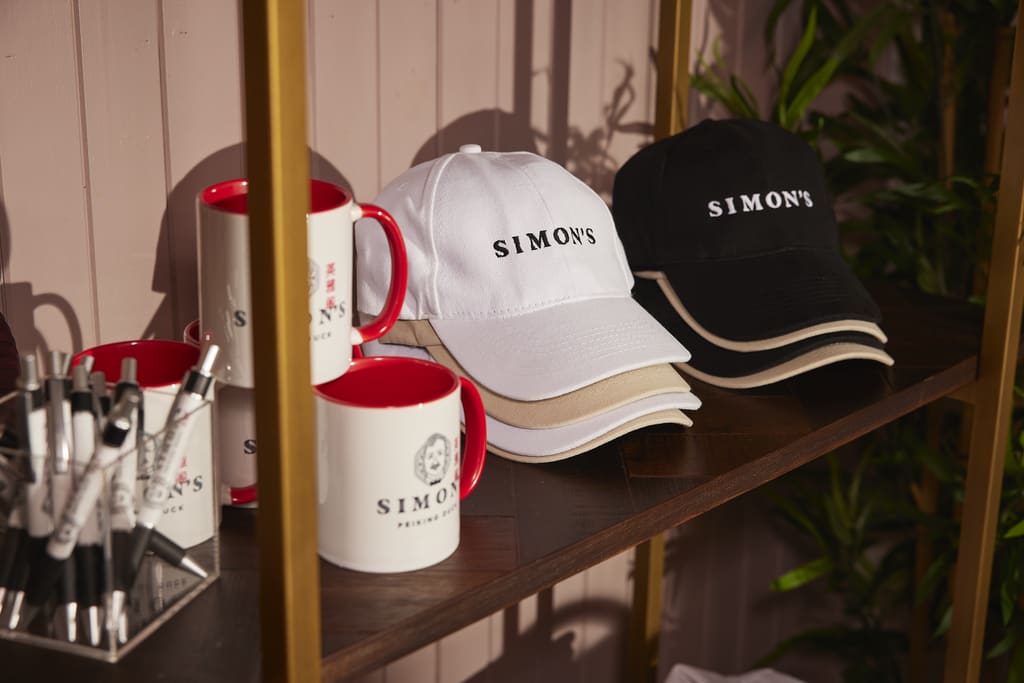 3. What merchandise fits your goals?
Once you've defined your goals and audience, it's helpful to consider what items will most effectively meet your objectives. For example, if your goal is to create something to help customers remember your brand without spending too much money, branded pens and travel mugs can be a great fit.
If your objective is to get your brand out more, it's important to consider high-visibility options. For example, you might prioritize branded gear your team can wear when they're interacting with customers, or choose a bumper sticker or tote bag that also displays your website's URL or even a QR code.
4. Is it time to experiment with your marketing efforts?
Take some time to think about how to integrate branded solutions into both your short-term and long-term marketing strategies. Over time, you may find that some of the branded items you choose resonate with your customers particularly well. These can be a great choice to keep on-hand to provide a stable marketing foundation. For items that aren't selling well or generating positive feedback, consider switching up your selection.
Merch for your brand can also be a great, low-cost way to experiment with different marketing strategies. Pay attention to shifting trends, and don't be afraid to try new things. For example, if you've had good luck with T-shirts but most of your customers already have them, offering hats may help you provide something they love in a new way.
Embark on your promotional merch journey
Taking the step into branded merch can give you tangible marketing items that your customers will love and offer creative strategies to build interest around your brand. As you develop the merch strategy that's right for your business, choosing a printing partner that allows you to easily design and select from a range of high-quality products can open up a whole new world of business growth.