Custom t-shirts and other types of personalized apparel have become increasingly popular among businesses and consumers over the years. Whether you are looking to make a statement with a bold design to promote your brand or simply to commemorate a special occasion with friends and family, there are endless possibilities when it comes to designing custom T-shirts.
To help businesses stay on top of the trends, we polled 2,000 consumers in the US about their custom T-shirt collections, covering this season's top looks, the designs that catch the eye, those to avoid and our favourite occasions for wearing personalised clothing.
We also chatted with fashion brand consultant, Clare Alexander to compile the top dos and don'ts when it comes to designing your own T-shirts, creating a handy guide to designing and printing custom apparel for your audience.
2023 trends in custom clothing
Here are the key findings and insights, based on our poll of 2,000 US consumers:
52% of people say they own personalized clothing as a way to support a small business.
51% say logo design helps them express themselves through custom clothing followed by style of garment (50%) and logo placement (46%).
The most popular items of custom clothing people have bought or received from a small business:

T shirt (38%)
Cap (30%)
Polo shirt (29%)
Hoodie / Sweatshirt (28%)
Tote bag (27%)

Top places where people have purchased custom apparel from a small business are:

A physical shop (40%)
Their website (35%)
A music festival or concert (34%)
A corporate event (33%)
A restaurant (31%)

The features consumers would not pick for personalized clothing:

Swear words (38%)
A photo of someone I know (35%)
A photo of myself (34%)

Top reasons for having ever bought or owned personalized items:

Job (33%)
To support a small business (29%)
Graduation (28%)
Concert (28%)
Festival (28%)

47% of consumers are willing to spend more on personalized apparel because they know they can't buy anything similar anywhere else
77% agree that they'd be proud to wear branded apparel to represent the company they work for while 62% say that having a branded uniform would make it easier and quicker to get ready for work.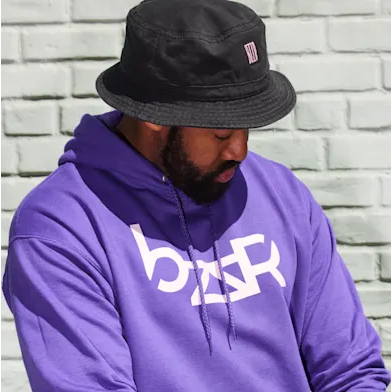 Custom T-shirt design trends
It's important for businesses to stay up to date with current trends when creating brand-enhancing custom apparel. We asked US consumers what they thought were the current and upcoming trends for personalized T-shirts:
Current trends
Tie-Dye T-shirts (37%)
Phrases / Quotes (32%)
Logos on the front of T-shirts (31%)
Bright Colors (31%)
Spreading awareness of social / environmental causes (30%)
Upcoming trends
Tie-dye T-shirts (35%)
Pockets on T-shirts (33%)
Portrait Photography (33%)
Brand Logos (32%)
Artist designs (30%)
Top 10 Custom T shirt design tips
Check out fashion and branding consultant Clare Alexander's top dos and don'ts when it comes to creating customized T-shirts, to make sure your merchandise ticks all the right boxes:
DO
1. Keep it simple: Sometimes the simplest of designs are the most effective ones – use clean lines and bold fonts that are easy to read and catch the eye.
2. Use bold colors: A bright and bold color scheme can make your T-shirt design pop and grab people's attention.
3. Choose the right style: The style of T-shirt can affect the overall look of your design so make sure to consider the fit, shape and quality before you start designing.
4. Be original: You want something unique that stands out so avoid using clip art or stock images that have been seen before, and if you're not confident in your design skills, think about outsourcing to a professional designer to help you create a killer design.
5. Stick to current trends: Think about incorporating current events, pop culture or trending topics into your design as this will make your T-shirt design more relatable.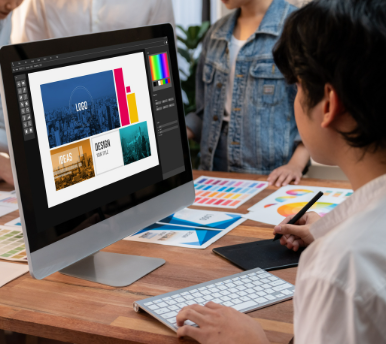 DON'T
1. Overcomplicate things: Don't overcomplicate your design with too many graphics or details. Often, the simplest designs are the most effective.
2. Use copyrighted material: Avoid legal trouble by making sure you have the right to any images you may use.
3. Use too many colors: It's best to stick to a maximum of three colors as that way, your message won't get lost and your design won't become too distracting.
4. Be offensive: Steer clear of offensive language, graphics, or images when creating your designs. Make sure to keep things respectful and inclusive for everyone.
5. Use hard-to-read fonts: It's best to avoid using fonts that are hard to read, as this can make your design challenging to understand, even when viewed up close.
Designing custom T-shirts – a summary
Wearing artwork on clothing is an established and much-loved fashion tradition, but why are customized tees the most popular product out of the variety of choice on offer? Clare identifies that customized tees "serve a platform for showcasing brands, expressing loyalty for the creators" specifically allowing for 'creative expression'.
Llorenç Sola, General Manager at VistaPrint Promotional Products, Apparel and Gifts explains:
"T-shirts are by far the most popular item of personalized apparel on our site and it's clear from the research people like to represent an aspect of their character and express individuality through such items.
"Customized products enable businesses and individuals to uniquely express themselves, but this must be reflected in an authentic and ethical way, it can be tricky to get it right and please all their customers, based on style, logo and color preferences."
Yet, VistaPrint makes it simple: "accessibility to resources has never been more easy – all you need is a laptop and an idea to get started."
Survey Credit
This random double-opt-in survey of 2,000 adults was commissioned by VistaPrint between 27.02.23 and 08.03.23. It was conducted by market research company OnePoll, whose team members are members of the Market Research Society and have corporate membership to the American Association for Public Opinion Research (AAPOR) and the European Society for Opinion and Marketing Research (ESOMAR).