Estimated reading time: 5 minutes
The impending arrival of a new baby is a very exciting and special occasion. Family and friends often want to show their love and support for the parents-to-be. But, what if you're celebrating the arrival of baby number two, three or four? Or, what if you're celebrating parents who don't want a traditional baby shower event?
Let's take a look at a "baby sprinkle" and explore how to throw one that's perfect for guests of all ages.
What is a baby sprinkle?
When parents are celebrating the arrival of their first baby, a big baby shower often commemorates the event and helps the parents get ready to care for their little one in their home. It tends to be a full event with a theme, larger guest list and standard gift registry.
As for that registry, first-time parents often need a number of big-ticket items, such as cribs or strollers. More seasoned parents, on the other hand, may only need a few items or variations on things they already have. That's where the baby sprinkle comes in.
As the name suggests, a sprinkle is a smaller affair in a more relaxed or intimate setting. The guest list is much shorter, and the location is typically more casual. The registry for a sprinkle typically focuses on smaller items to stock up on, like clothing and diapers, or it's focused on a theme, such as items that parents of multiple children might need.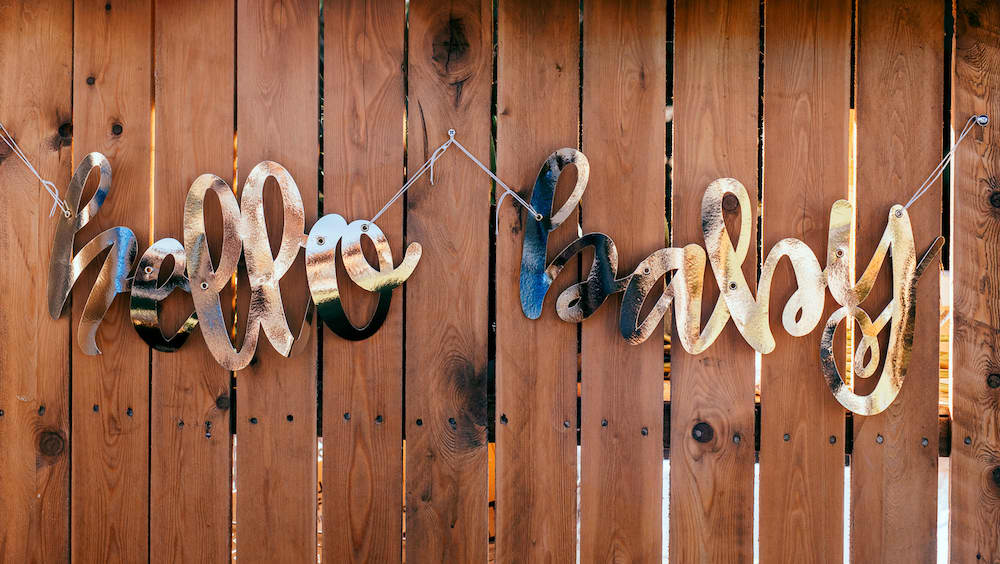 How to plan a baby sprinkle
If you're planning or hosting a sprinkle for a loved one, coordinate with the parents-to-be on the details (unless it's a surprise, of course!). Some questions to ask include:
What timing works best? Many sprinkles are planned during the second or early third trimester, but the timing depends on the couple.
Who should be invited? While sprinkles may be smaller and less formal affairs, focus on getting everyone the couple wants to celebrate with together.
How do they want to approach gifts? Parents may want to do a standard baby registry, focus on certain items such as multi-children items, or skip gifts altogether and just use the event to celebrate with loved ones.
Will there be a sex or name reveal? Depending on the parents' preferences, they may wish to reveal the sex of the baby or the planned name. The reveal might be a surprise to the parents-to-be themselves — for instance, they might want to cut the cake and learn the sex based on the color of the filling. Or, they may want to keep it a surprise until the birth announcement.
1. Choose your theme.
With logistics in place, you're ready to choose a theme. Many party planners like to play off of the "sprinkle" idea. This can translate into an outdoor BBQ with water sprinklers for kids, using sprinkle-related designs and wording perfect for a spring or summer event.
Sprinkles can also bring to mind the colorful confectionary that tops desserts. Cupcakes, sundaes or donuts featuring sprinkles can quickly become a cornerstone of the design and menu. Keep in mind, party themes can be completely unrelated to the idea of the sprinkle. Consider the family's personalities and passions and don't be afraid to get creative with it!
2. Get the invitations out.
Once you've confirmed your guest list and theme, it's time to send out invitations. The invitations for a sprinkle can be lighthearted in tone and designed to reflect your theme. If this event is going to be different than previous baby showers, be sure to include that information so your guests can prepare. What should they expect for the location, time, menu and gifts?
For example, children may be welcome to celebrate with older siblings. Or, the parents may be foregoing gifts and simply asking to celebrate with friends. Choose a fun design that encapsulates the experience you're creating and get those mailed so you can plan your final counts.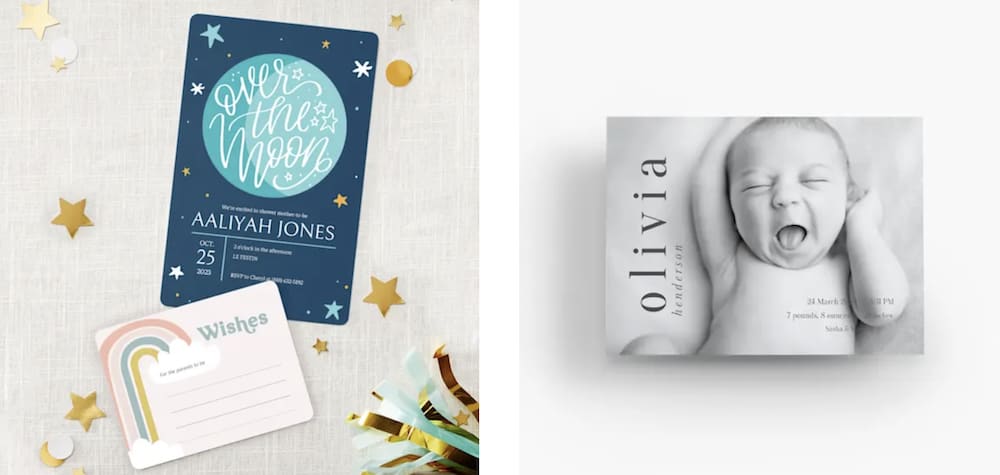 A variety of baby shower invitations are available, and you can include RSVP cards for guests and thank you cards for parents with one design for a delightful final package.
3. Dial up the fun with decor.
Turn up the fun at your baby sprinkle with some themed decor. Let's say, for example, that you've chosen the dessert sprinkle theme. That idea likely features prominently in your invitations and you might set up a donut bar with sprinkles as part of the menu. Consider the space you're in. What would add a splash of color and interest?
Walls can be brightened up with banners and custom posters. Cocktail napkins featuring the theme help bring the sprinkle to life with every sip or bite. If you're planning to give away favors, customized gift bags sprinkle a bit of joy that your guests can take with them after the day.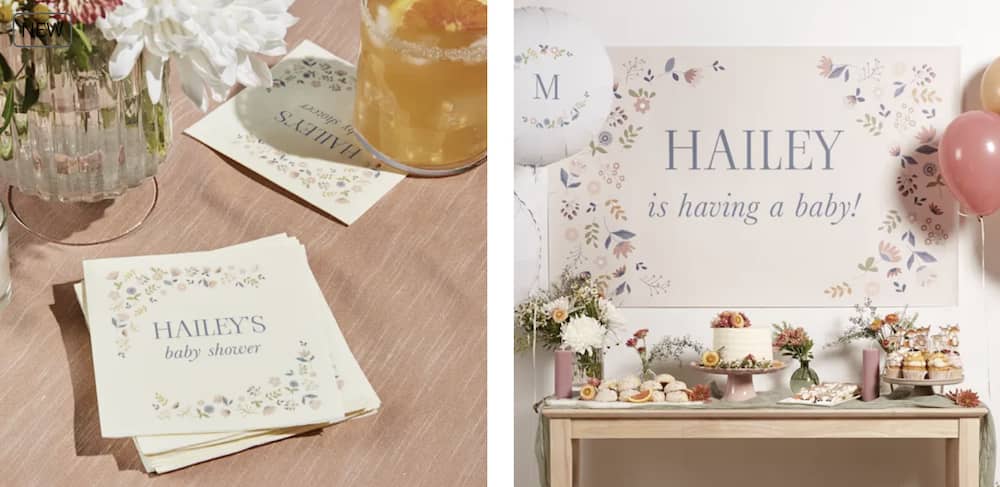 4. Use games to include siblings and guests.
One thing that differentiates a second-baby sprinkle from a first-time shower is that there's an older sibling or siblings to include in the process.
Focus some of the fun and games on the kids. What advice do guests have for parents or older siblings? Creating personalized items for the older siblings and including children at the gathering can add to the welcoming family feel.
It can also be fun to explore simple, low-stress games for guests to play. Consider options like baby shower bingo. Another option is inviting guests to write down their advice and best wishes and collate those contributions into a keepsake guest book for the parents to treasure.
Planning the perfect event
The arrival of a new baby is a time to celebrate. But when the parents want a low-key celebration for baby two and beyond, a sprinkle can be the perfect fit. Use the opportunity to get creative, break out of traditional baby shower formats and rain down love and support on the whole family.