Partnering with the Boston Celtics and small businesses that bleed green
Over the past two seasons, we've been honored to partner with the iconic Boston Celtics – and we are incredibly proud of what we have accomplished together, on and off the court. From the creation of our patch, inspired by the city of Boston, to financial grants, custom marketing and community initiatives, we've supported more than 260 local small businesses in a variety of ways. And there's only more to come.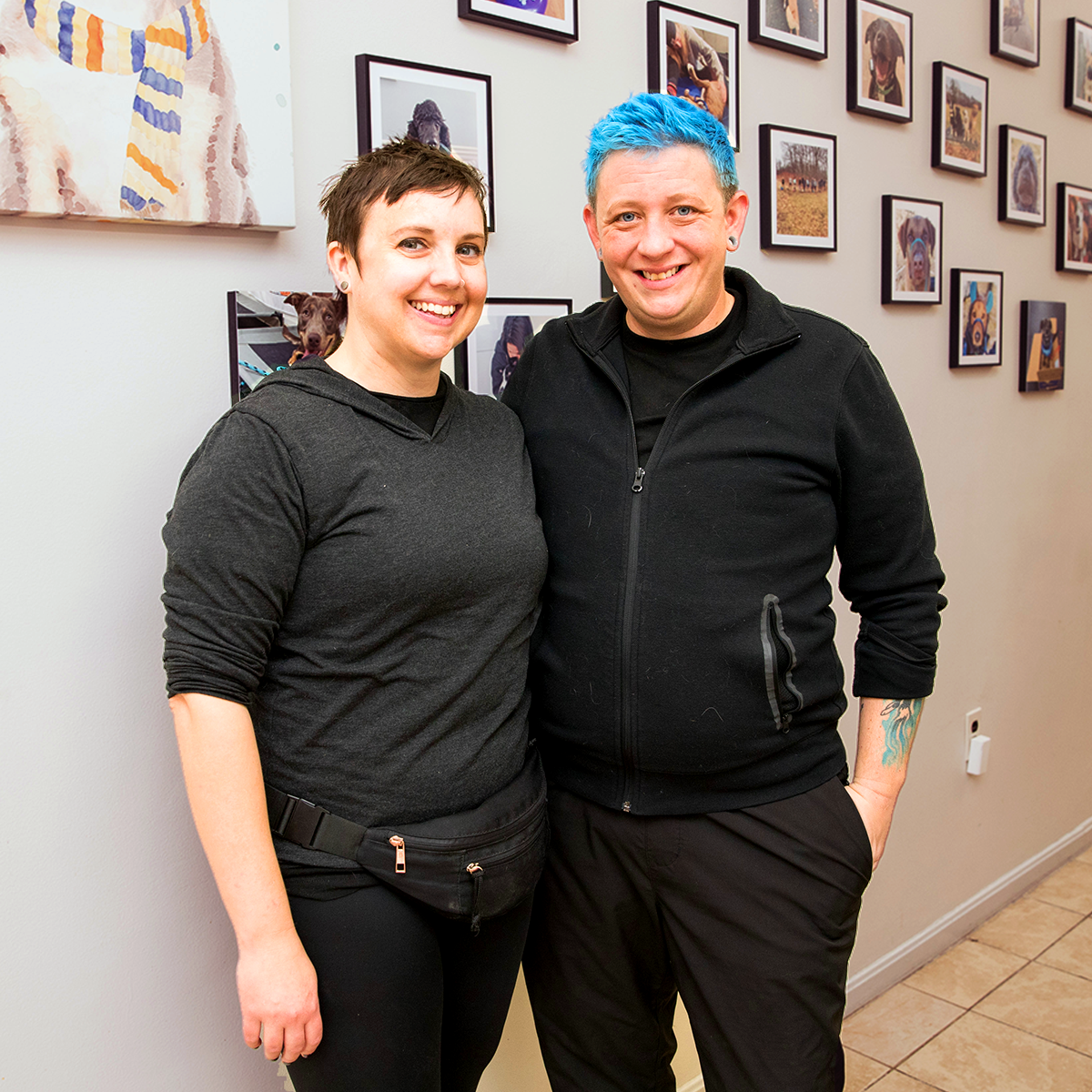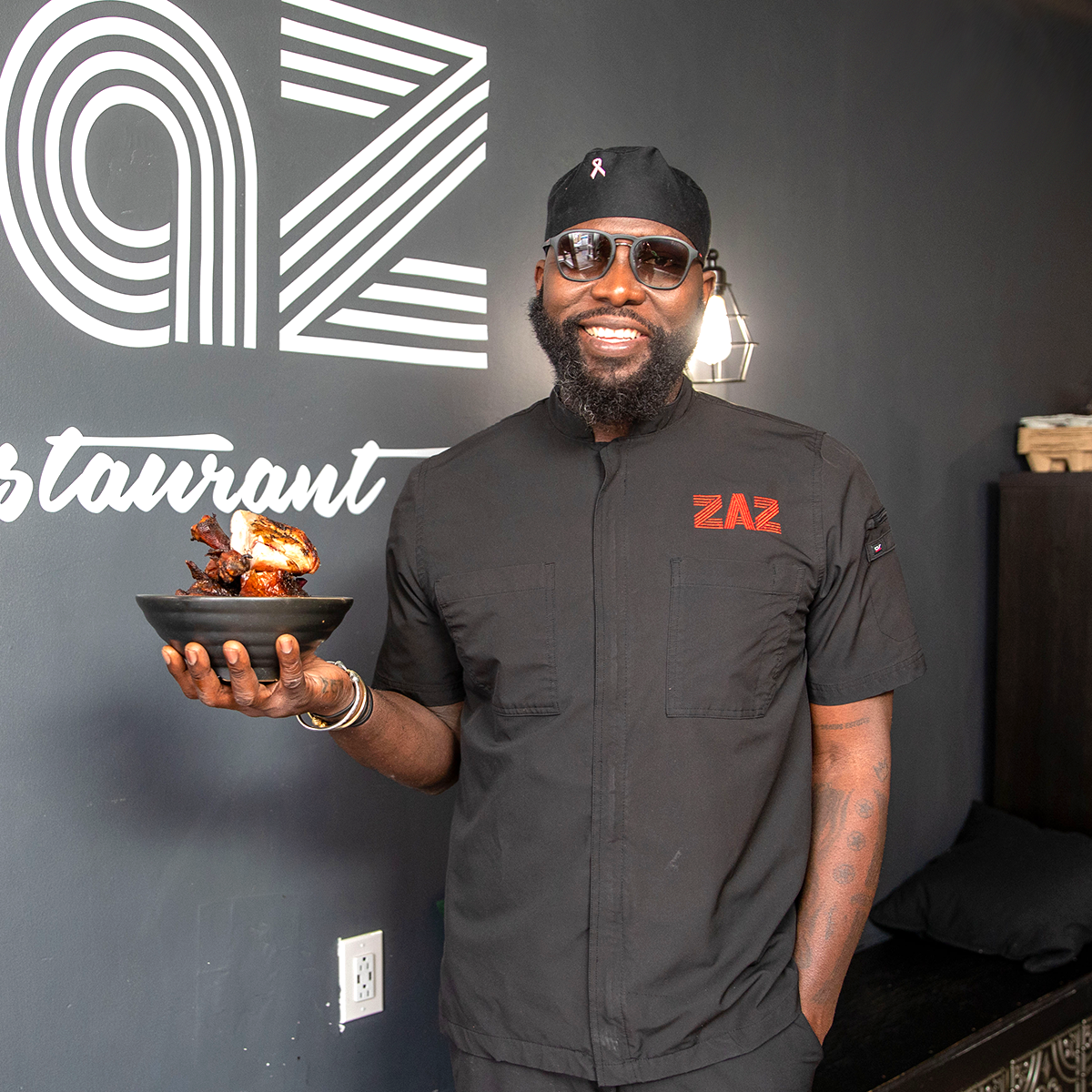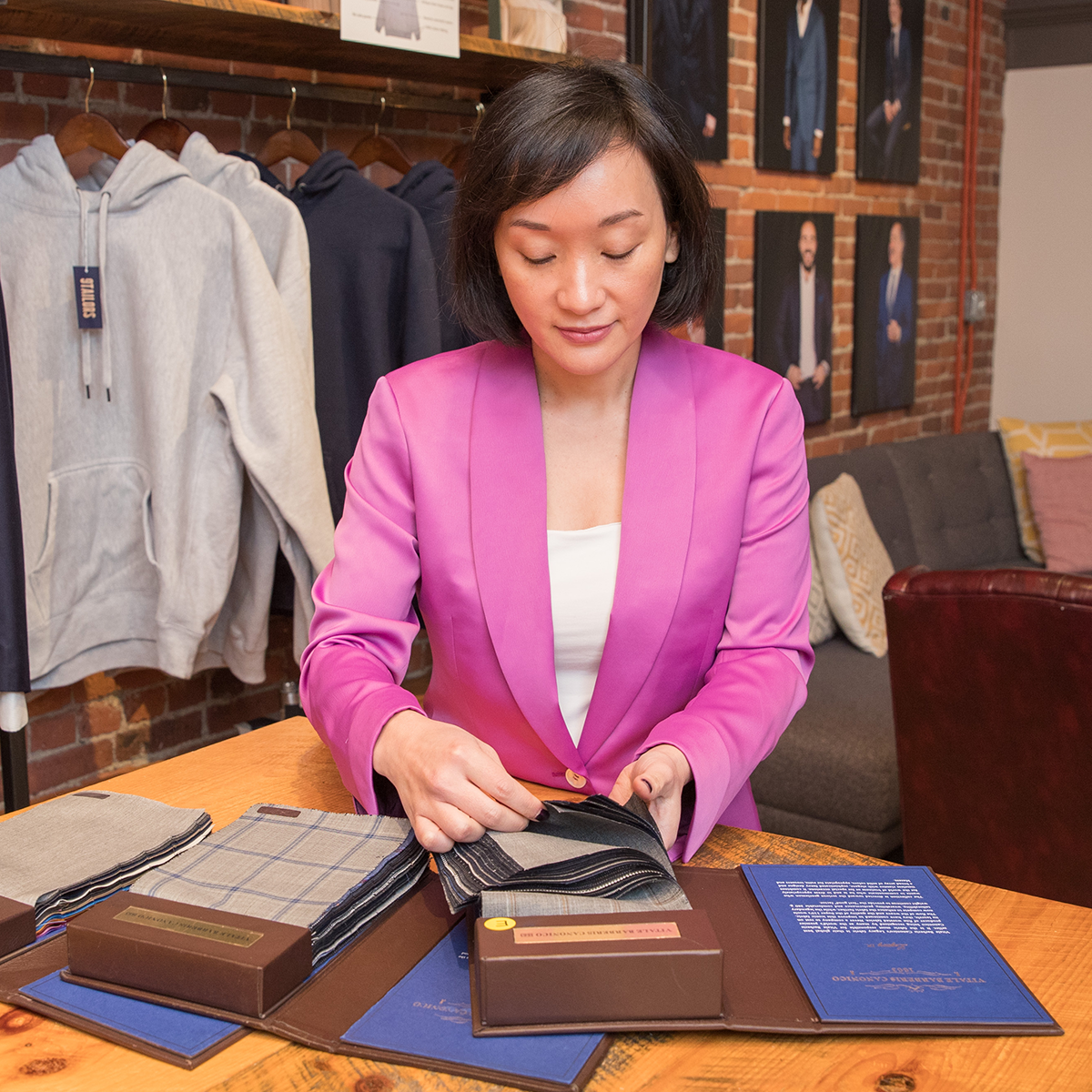 Power Forward: Game-changing grants for
Black-owned small businesses.
Together, VistaPrint and The Boston Celtics Shamrock Foundation have committed a total of $1 million to help make Black-owned small businesses' dreams come true.
In partnership with the NAACP, we launched Power Forward, a program that provides grants of $25,000 to Black-owned small businesses throughout New England. And we didn't stop there: In addition to the financial grant, we provide design and marketing support, so these businesses can thrive in every way possible.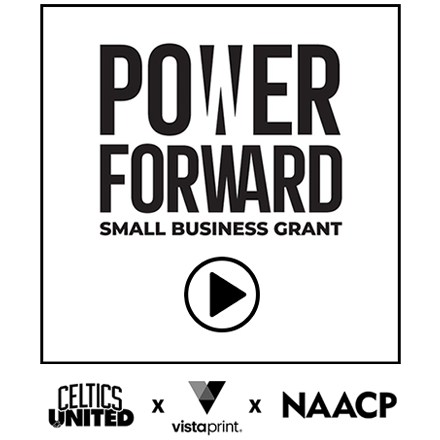 Small Business of the Game: Support on the big stage.
Each time the Celtics take their home court, VistaPrint puts a spotlight on our Small Business of the Game. A deserving local small business is introduced at the game, with placement on the TD Garden jumbotron, court side signage (seen on TV!) and placement in the team's game day program. And the visibility goes beyond the stadium – the business is also highlighted in the Celtics' "Game Day" social media post.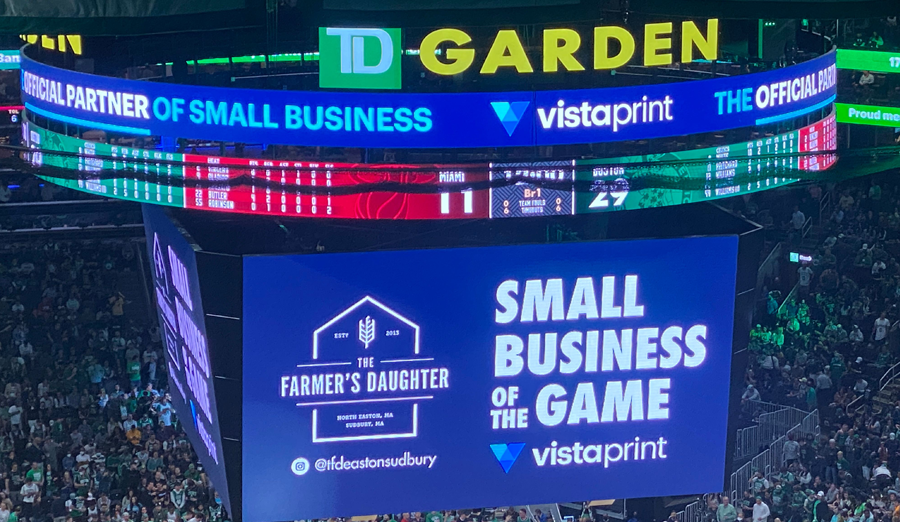 Banner Business: Spotlighting businesses that make an impact.
The banners that hang from the rafters in The Garden represent greatness — great players, great teams. And there are so many great small businesses in the Boston area that represent their communities in the same way.
Every month during the season, VistaPrint highlights one of those local small businesses on the Celtics' social media platforms – reaching 18.1 million fans. Each Banner Business also gets featured on an interactive map of Boston, so fans can get more info about the business and what makes them special.
Small Business Assist: Fresh meals to communities in need.
Time and time again, the community in and around Boston has shown support for small businesses. With VistaPrint's Small Business Assist program, we're giving that support back to those who need it most.
Together with the Celtics, we purchase food from local restaurants and catering companies who then use it to feed the hungry in the greater Boston area. Together, we've cooked up 1,000 meals and counting.