Whether you're creating team uniforms, promotional giveaways or event wear, printing custom T-shirts is a great way to get your branding or message out there. But there are many of factors to consider when designing your T-shirt, from the material and logo placement to choosing the right decoration technique like printing or embroidery. To help you out, we've compiled this handy T-shirt printing guide with everything you need to know.
Decoration techniques and how they work
At VistaPrint we've got 4 decoration techniques for T-shirt customization.
1. Single-color print (screen printing)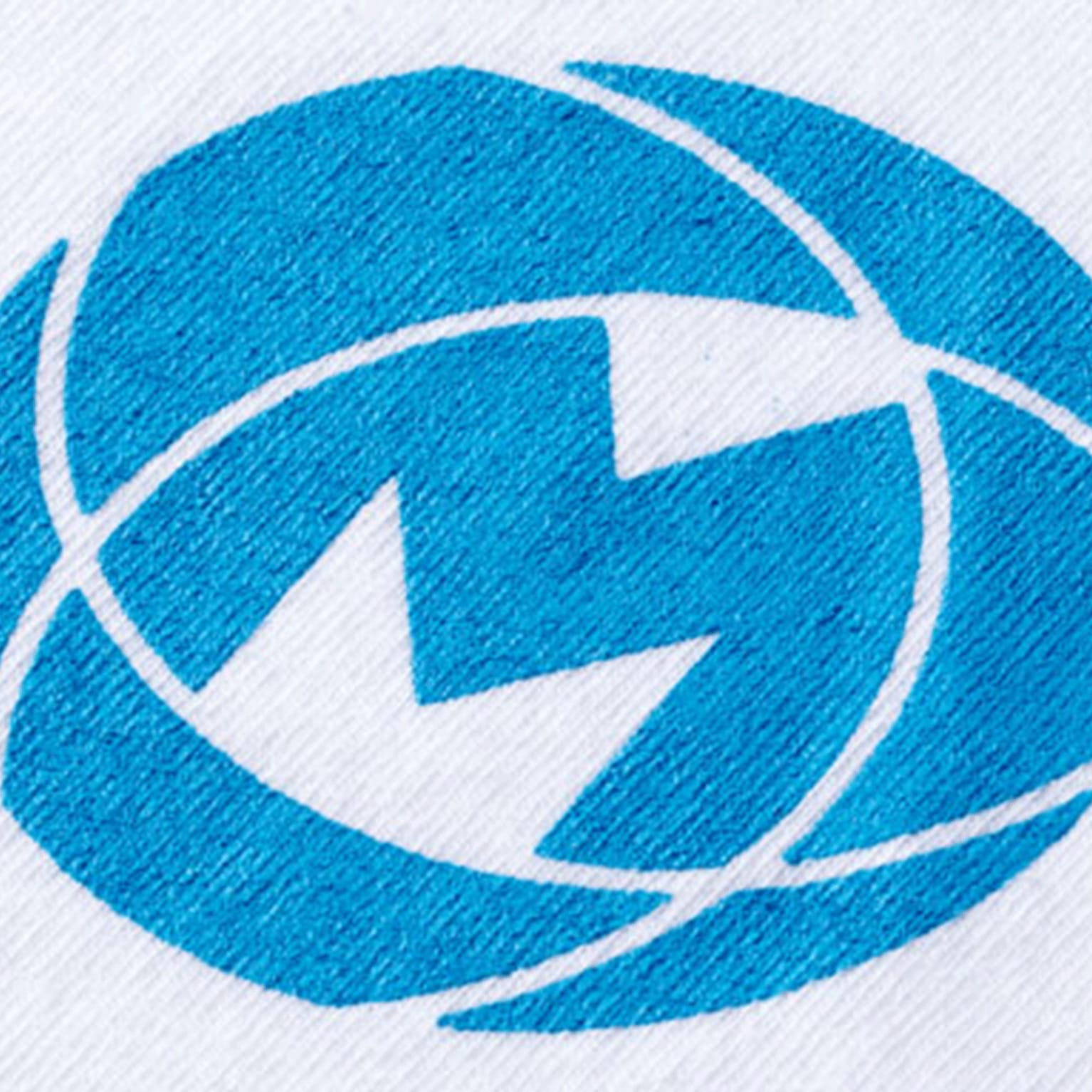 How it works: Ink is pushed through a woven screen onto the fabric.
The result: A crisp, durable design with a smooth, slightly raised feel.
Suitable for: Simple, 1-color designs.
Can I order just 1? No, a minimum order quantity applies as there's a small cost associated with setting up the screen. However, it's great value for money if you're ordering in bulk.
2. Full-color print (direct-to-garment printing)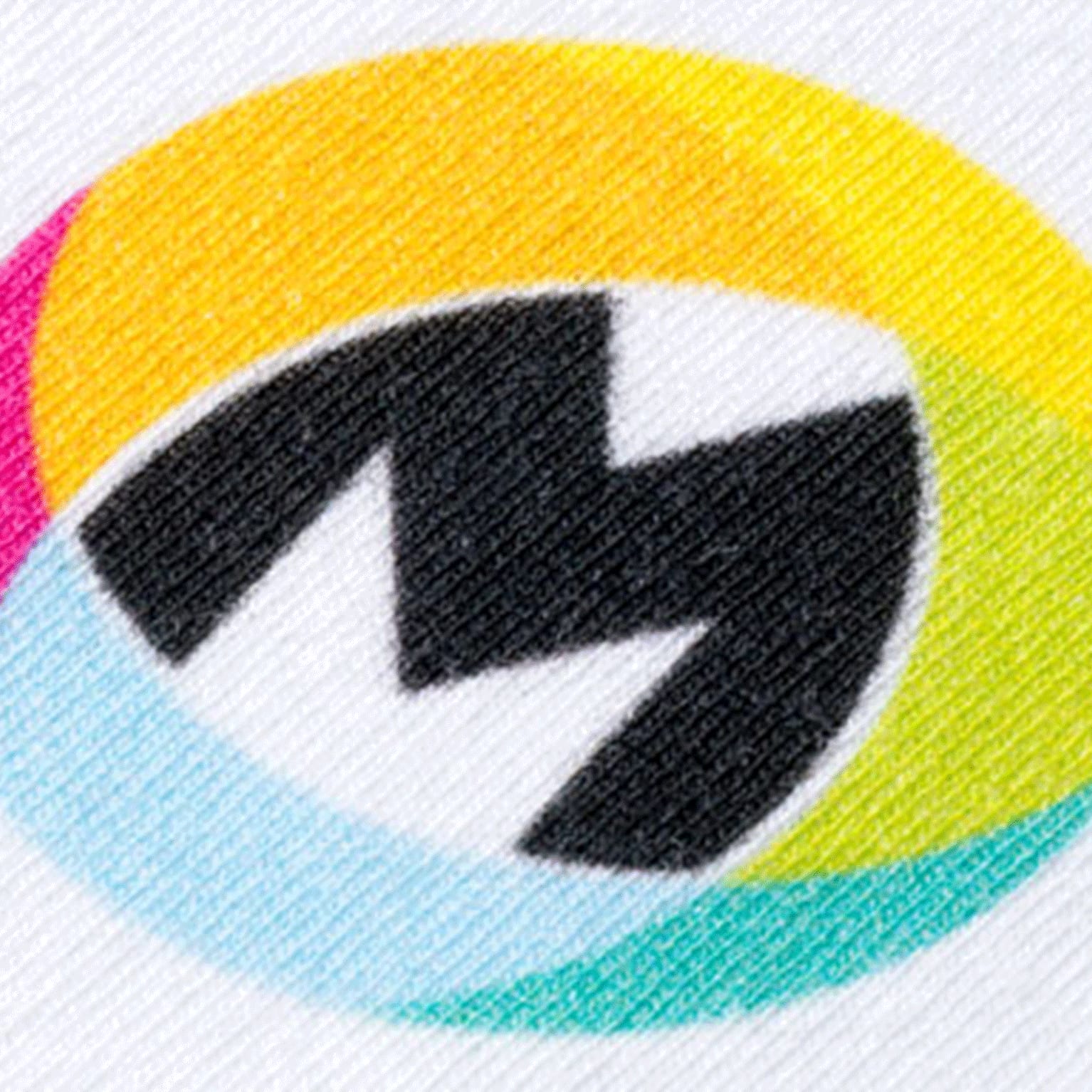 How it works: Pigments are sprayed directly onto the fabric and absorb into the fibers.
The result: Since the pigments absorb into the shirt, the end result is very soft to the touch.
Suitable for: Almost any design – and it's particularly great for photo printing.
Can I order just 1? Yes. There's no minimum quantity, orders start at just 1 unit.
3. Full-color transfer (heat transfer)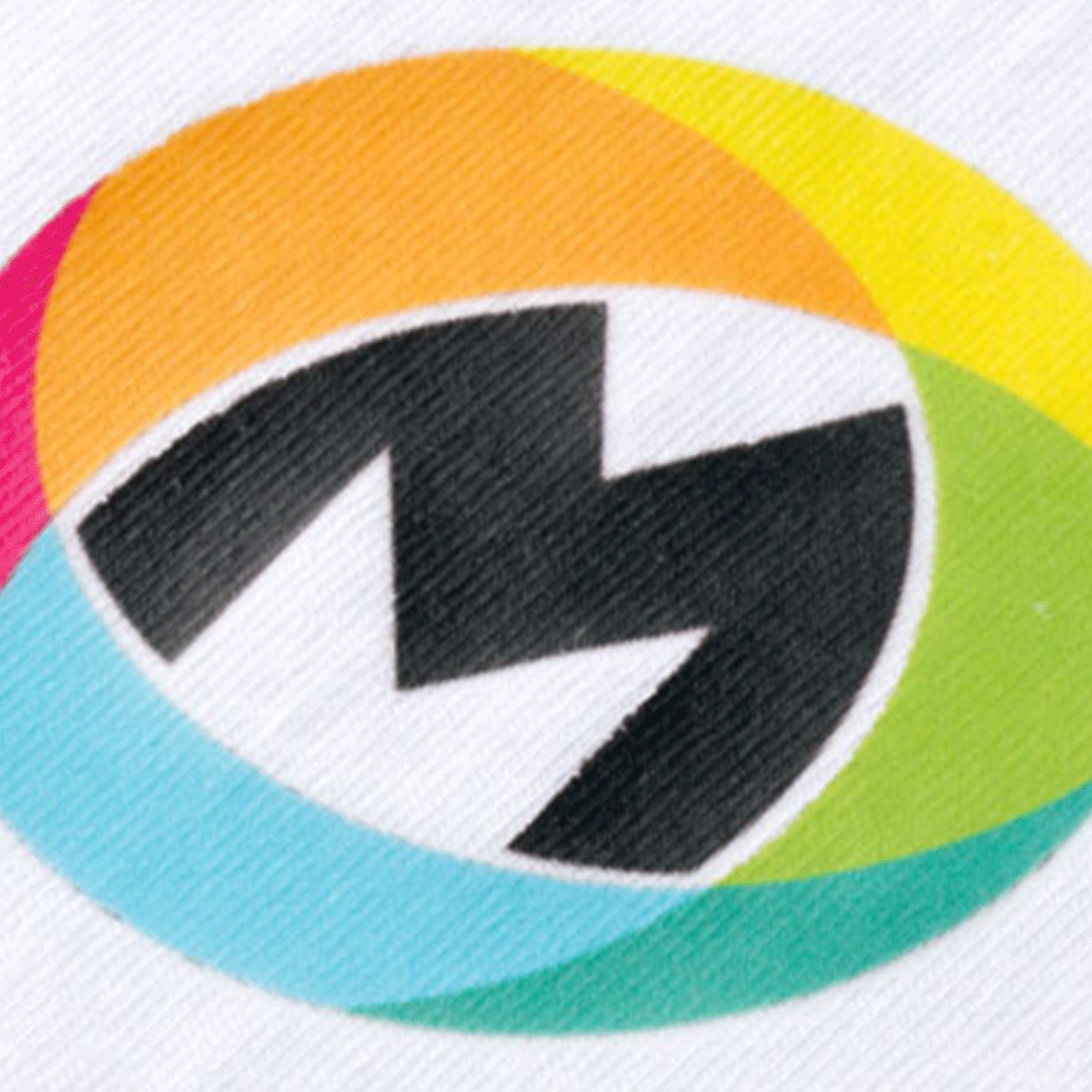 How it works: Your design is printed onto special paper, then transferred onto the fabric using heat and pressure.
The result: A decal-like, photo-realistic print with limitless color possibilities, including gradients.
Suitable for: Small designs and fine details. We don't recommend it for large solid images because of the decal-like feel.
Can I order just 1? Yes. There's no minimum quantity, orders start at just 1 unit.
4. Embroidery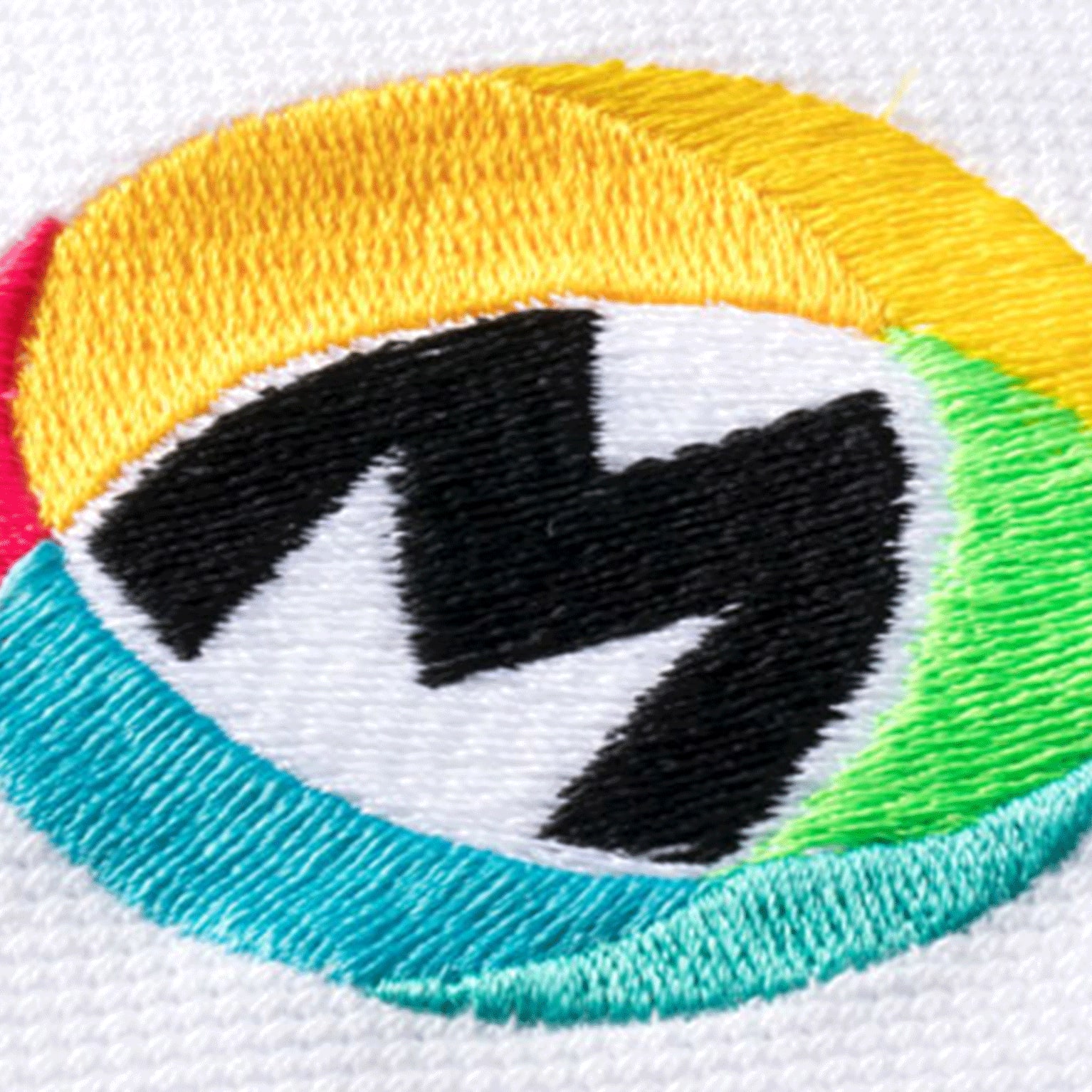 How it works: Durable and vibrant, with a textured and slightly raised finish.
The result: A decal-like, photo-realistic print with limitless color possibilities, including gradients.
Suitable for: Designs with no more than 12 solid colors – avoid photos, gradients and fine details.
Can I order just 1? Yes, orders start at just 1 unit. And while embroidery is a high-quality alternative to T-shirt printing, its durability makes it cost-effective.
Custom T-shirt printing vs embroidery
Think about why you're creating custom T-shirts. Are they going to be used as branded giveaways, employee uniforms or one-off event wear? This can help you decide which decoration option is right for your needs.
Choose printing for…
Promotional giveaways you plan to buy in bulk
Uniforms or event wear
Choose embroidery for…
Premium gifts, like a T-shirt with a team logo or monogrammed initials
What are the best materials for T-shirts?
While our tees come in a variety of materials, cotton and polyester are among the most popular.
Cotton
100% cotton feels super soft and comfortable to wear.
Combed cotton is extra soft and comfy – we use it for our soft-touch tees.
Cotton is one of the best materials for embroidery. It's also great for printing.
Polyester
Polyester is breathable and moisture-wicking, so it's great for activewear.
Polyester/cotton blend is very light, easy to care for and has a little bit of stretch.
Great for printing.
VistaPrint Tip
To keep your design looking bold, it's best to machine wash cold with the garment turned inside out. Use non-chlorine bleach and don't tumble dry. Don't iron the decoration area.
How to design your own T-shirt
To wrap up our T-shirt printing guide, here are some tips about how to add a design to your T-shirt.
Using the VistaPrint design studio
So you've found your favourite T-shirt and selected your quantity – now you need to customize it.
It's very easy to upload a file from your computer. We accept most common file types, including .jpg, .png, .ppt, .pdf and .ai.
For best results, make sure your design file uses a transparent background. This helps avoid any unwanted white background on your printed design.
Then, use our intuitive design studio to tweak the logo placement on the T-shirt or add custom touches like text and graphics. And when you're done, you can preview it and even share it with a friend before you buy.
T-shirt logo size and placement
The logo size depends on your chosen shirt's decoration area, which you can see in our design studio. Some of our T-shirts offer left chest logo placement, while others have full front or back printing. You can find information about the exact printing area on each T-shirt's product page.
We recommend printing a large logo onto T-shirts that you'll use for giveaways or merch. For employee uniforms, a small logo printed on the chest gives T-shirts a subtle, premium look. Keep in mind that we don't recommend full-color transfer (heat transfer) for large, solid images because the final result will feel like a decal, but it's ideal for small designs and fine details.
Help is here if you need it
If you need any help with tweaking your design – or you'd like an expert to help you elevate it – you can reach out to our design team by phone, email or live chat. And if you need to create a logo or T-shirt design from scratch, we've got you covered. Check out 99designs by Vista , our graphic design service that connects you with creative experts around the world.