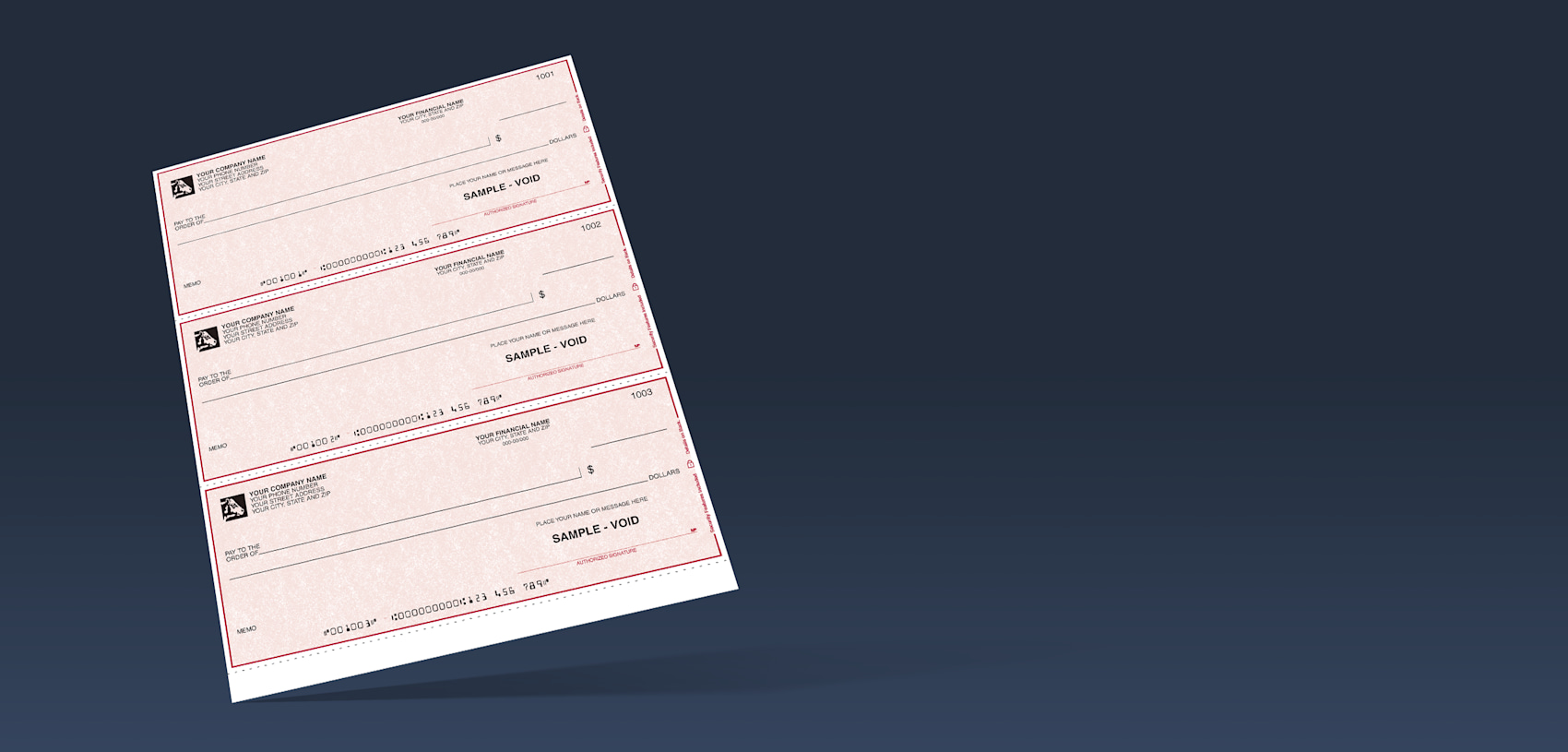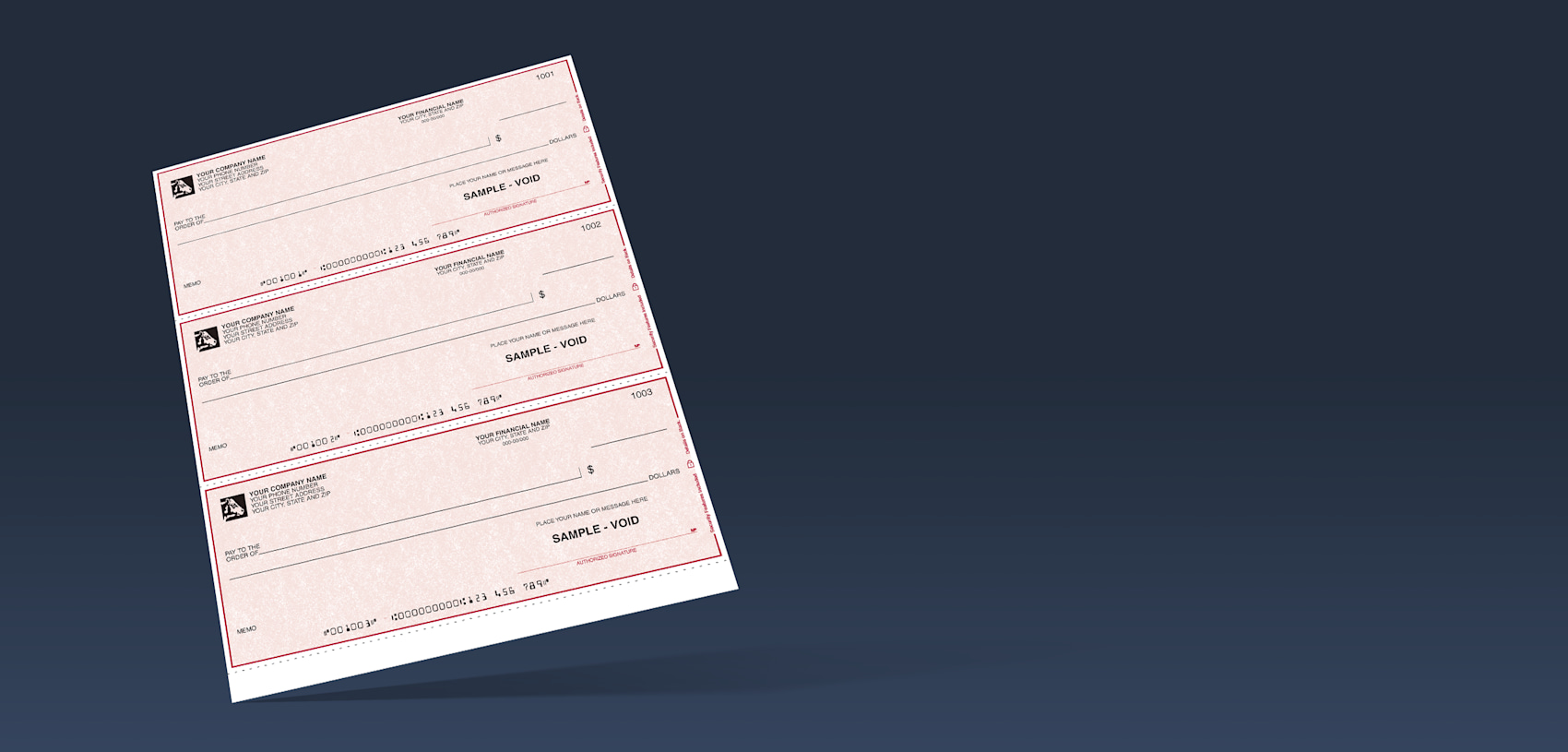 Laser Checks
Simplify your finances with online laser check printing.
See details

100% satisfaction guaranteed

For business use
Range of designs, styles & shapes
Compatible with most accounting software
Convenient, time-saving
When it comes to running the day-to-day of your business, how you spend your time is crucial. With custom laser checks, you can manage your accounting, record keeping or payments quickly and easily. From reducing check fraud to boosting your savings, laser-printed checks are a smart choice. And they're available in different shapes and styles to help fit your business needs.
More security & compatibility
We use the industry standard of Secure Socket Layer (SSL) encryption to protect and ensure a safer online ordering process. And our laser checks are compatible with most of today's accounting software packages, like Quickbooks Desktop, Quickbooks Online, Microsoft Dynamics, Xero, Sage and NetSuite.
Easy & quick online check ordering
To start creating, pick a color that works with your brand or select an image from our design templates by using the "scenes" text below the price. Once you choose the look that's right for you, enter your required personal and banking information. And we'll take it from there.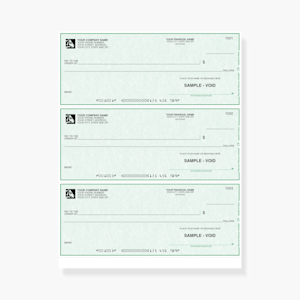 Our professional designers can help create the look you want.

Printed Product Design