For when you only need a lower quantity, get an order of 25 custom checks in any design we offer. See details

100% satisfaction guaranteed
Order custom checks safely and conveniently.
Low quantity, high quality If you need to have checks on hand, but you don't use them regularly, wallet trial checks are the solution. Customize a manageable order of 25 with a color and look that fits your personality. Or pick a more professional theme for your business. Either way, you get dozens of personal or business check examples to pick from and fast, reliable shipping.
If you need a higher quantity, check out our standard wallet checks.
Protecting your information
When you create custom checks with us, we're committed to cyber security. We use the industry standard of Secure Socket Layer (SSL) encryption to protect your private information, and we'll never store your account or routing number.
Easy to create
Start browsing designs by using our search filters. Check out different colors or photos for a specific template by using the "scenes" text below the price. When you find a design you like, enter some required personal and banking information. Then you can customize fonts, starting check numbers and your name.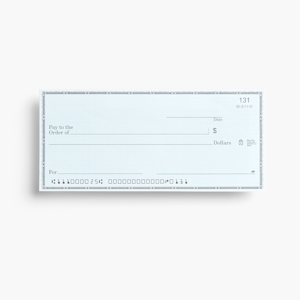 Reviews
Write a Review
---
---
Reviewed by 173 customers
Wouldn't go anywhere else!
---
Excellent Job
Sep 16, 2023 | sandra | Sweepstakes entry
---
I would buy them again
Sep 12, 2023 | Scott | Sweepstakes entry
---
Yes
Sep 7, 2023 | gedtutorfl | Sweepstakes entry
---
Our professional designers can help create the look you want.

Printed Product Design