Estimated reading time: 6 minutes
The holidays are right around the corner! And 'tis the season to give a big thank you to all the people who've supported your business in 2021. So, before you get caught up in decking the halls and preparing holiday orders, now is the time to start thinking about gift ideas for customers and clients—gifts that are memorable, professional, and something your staff, clients, and customers will be excited to unwrap.
But let's be real—shopping for your employees and customers can be a bit of a head-scratcher. What can you get them that they'll not only love, but actually want to use…or, in the case of food and sweets, immediately devour?
Let's take a look at 12 unique, personal and practical gifts for clients, customers and employees that will fit any budget.
12 ideas for employees, customer and client gifts
A desk calendar to start the year
A hometown treat for their taste buds
A gift card
A festive WFH bundle
A fleece jacket for cooler days
A plant to decorate their desk
A tote bag for holiday shopping
A mug for warm winter drinks
A selection of local chocolate
A very 2020 gift basket
A wall calendar to say thank you
A thank you card set
Employee gift ideas
1. A desk calendar to kick off the year
2021 was a challenging year—and most people are looking forward to the promise of 2022. So, why not get your employees ready and excited for the new year with a personalized desk calendar? Choose a colorful design that adds instant personality to their at-home workspace (whether that's at home or in the office). Or, if you really want to make your holiday gift personalized, you can customize your calendar with their name and your company logo. It's an easy way to keep the weeks and goals for 2022 at the front and center of your employee's attention…no wall space necessary!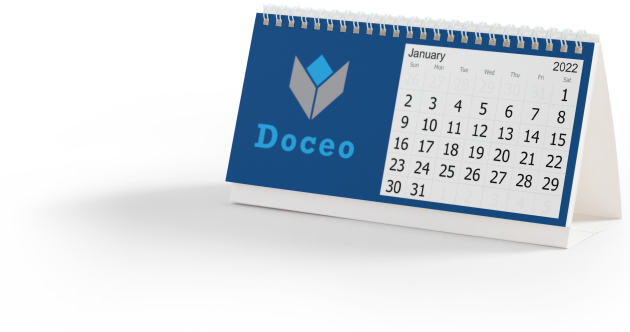 2. A hometown treat for their taste buds
Is there anything better than a sweet treat to celebrate the holidays? Sweets and baked goods make great employee gifts—and they also offer a great opportunity to support other local businesses. It's a win-win!
Put in an order for cookies, cupcakes or brownies at a local bakery—then separate and package those goodies for your team. To add a personal touch, try packaging the treats inside a customized coffee mug, complete with your company logo and the employee's name on it. Or, wrap them in festive holiday paper complete with a personalized "Happy Holidays from [Insert your name and the company's name]" sticker on top.
3. A gift card
If you want to rest easy knowing that your employees will actually use their holiday gift, you can't go wrong with a gift card. Whether it's a gift card to their favorite restaurant, a TV streaming service, a local boutique or a cash card they can use anywhere, a gift card is sure to make anyone's day. And because gift cards offer a certain level of flexibility, they can use it to shop online or in-person—so whether they prefer the convenience of shopping from home or prefer to get out and about in the new year, you know your holiday gift will be put to good use.
4. A festive WFH bundle
If your employees are spending any (or all) their time working at home, chances are they could use some supplies for their office space. Put together a gift basket complete with all the branded gear they could need to be productive and effective while working from home—like personalized mouse pads, coffee mugs, water bottles, pens, notebooks, and other must-have office supplies.
5. A fleece jacket for cooler days
The tagline may be "tis the season to be jolly"—but, depending on where you live, the more accurate tagline might be "tis the season to be chilly!" Keep your staff cozy and comfortable on those cold winter days with a fleece jacket. A fleece jacket will keep them warm all season long, whether they're packing holiday shipments, tending the coffee bar, or jogging in the park. Go the extra mile and add a personal touch by embroidering their name (along with your company logo).
6. A plant to decorate their desk
The winter can feel long, dreary and gray. So, why not spruce up your employees' work space with a little extra greenery? A plant or succulent can be a great way to help your employees brighten up their desks and set the mood for a fresh new year. Make sure to include a personalized note wishing your employee a happy holiday season—and let them know you're excited to "grow" with them in 2022!
Add a branded touch to your gifted greenery – just add a label or sticker to the planter pot.
Gifts for customers and clients
7. A tote bag for holiday shopping
If you're not sure what to get for client holiday gifts, turn to a trusty tote bag—complete with your company's logo printed on it, of course. A custom tote bag is a great way to give your clients and customers the utility they need while they're out shopping for gifts, hitting the grocery store for their holiday meal or browsing the farmers market. Plus, because the bag is branded with your logo, it's a great way to spread the word about your business throughout your area.
8. A mug for warm winter drinks
The holiday season is the perfect opportunity for people to sit back, relax, and snuggle by the fire with their favorite hot winter beverage. If you want to warm your customers up this summer, packaged mugs complete with all the add-ons for the perfect warm beverage (like packets of hot chocolate, coffee beans from a local roaster, or a selection of holiday-flavored teas) make great gifts for customers.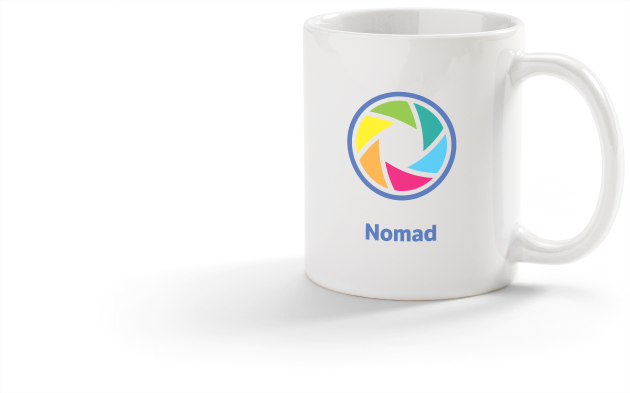 9. A selection of local chocolate
If you're at a total loss on what to get for client holiday gifts, you can't go wrong with chocolate. But don't run to the grocery store and spend your budget on a big-name, national brand! Instead, explore local stores that offer artisan versions in original, unexpected flavors (bonus points if the chocolatier is also from your area!). Not only will your clients and customers get a holiday treat that's sure to tantalize their taste buds, but you also get to celebrate other local businesses and makers.
10. A stay-at-home gift basket
2021 has been a challenging year—and in response, many customers are spending more time at home. So, why not make that time at home more fun? Put together a gift basket with plenty of goodies that will make your customers' time at home more enjoyable—like puzzles, cookbooks, board games, cards and, if possible, relevant products from your business. Wrap the baskets up in on-brand packaging and drop them off on customer doorsteps. Or, if your customers' live far away, pop your gift baskets in the mail for a festive holiday delivery.
11. A wall calendar to say thank you
You really appreciate your customers—and your customers really appreciate you. And a great way to celebrate your mutual appreciation this holiday season? A wall calendar that kicks off the new year with more than just days of the week.
If you want to deliver the perfect calendar to your customers, customize yours with monthly offers, discount codes, and even a private sale or two throughout the year. These little perks not only show your customers how much you value their business, but it also keeps your company front and center 365 days a year.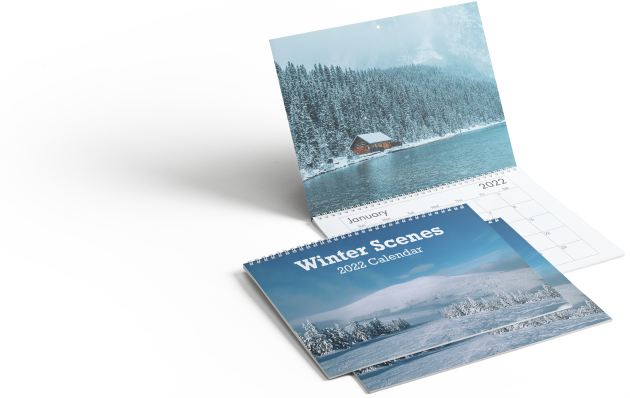 12. A set of thank you cards
The holiday season is a popular time to say "thank you" to friends, families, colleagues and loved ones—and, chances are, picking up a set of thank you cards is on just about all of your customers' to-do lists.
So, instead of sending them out to the store, why not take care of this to-do list item for them? Gift your customers a set of custom printed and personalized thank you cards and a customized pen. That way, when they're ready to send out their holiday and end-of-year thank you's, they have everything they need to write out their cards and get them in the mail before the ball drops on New Year's Eve.