Estimated reading time: 4 minutes
It's important to say 'thank you' any time of year…but even more so during the holiday season. This year, make sure your customers and employees know how much you appreciate their continued business and loyalty with a thoughtful gesture.
There are a lot of ways to show your gratitude, whether with a holiday card or a personalized gift. Here are some low-cost ideas for saying 'thank you' to your customers and employees this year – you'll build stronger business relationships, make a positive impact on others and get yourself into the holiday spirit.
How to thank customers for their business:
Complimentary gift wrapping
Handwritten thank-you notes
Personalized holiday cards
Free holiday delivery
Surprise perks or discounts
Thoughtful branded gifts
How to thank employees for their hard work:
Workspace upgrades
Appreciation outings
Recognition awards
Personal gifts
Charitable donations
Post-holiday incentives
How to thank your customers
1. Give the gift of complimentary wrapping.
Whether they shop at your store or online, save customers time, energy and money by offering free gift wrapping services. Use gift bags, ribbon, wrapping paper and shipping supplies that reflect your brand colors to subtly reinforce your small business. Offer to include a personalized holiday card so the finished product is truly ready to gift.
2. Add a handwritten thank-you note to each order.
If you can't express your appreciation in person, do it with a handwritten note. Whether you use a note card or a postcard, including a quick message in each shipped order shows customers how much you value them and adds a tailored touch.
3. Send a personalized holiday card.
Once you've ordered a batch of holiday cards for your small business, take a few minutes to write a personal note inside each one. This may cost you a little extra time, but the gesture will go a long way with customers. Send out your holiday cards at the start of the season (early November) – they'll help keep your small business top-of-mind as peak shopping season kicks into gear.
Include a coupon or discount code with your holiday cards to give customers even more shopping incentive.
4. Offer free holiday delivery.
Contactless shopping was a hit last year…so get ready to play Santa again and offer free doorstep delivery. Whether you drop off a wrapped and ready-to-open present or a bulk order of gift cards, customers will appreciate this added convenience. In addition to delivery, offer easy curbside pickup. Encourage customers to shop online and pick up outside your shop – designate a pickup zone with a few signs to streamline the process.
5. Surprise customers with perks or discounts.
The holidays are home to some major sale days, but make your customers feel extra-special with additional surprise discounts and rewards. If a shopper makes a big purchase at your boutique, send a thank-you email with a coupon code for their next visit. If a customer visits your coffee shop to buy gift cards for all of his employees, give him a cup of coffee on his way out. Unexpected acts of kindness practically guarantee positive word-of-mouth advertising for your business…and you'll get some good karma, too.
6. Give a thoughtful, branded keepsake.
Place your logo on something practical, like a coffee mug or a wall calendar, to help keep your business top of mind. Include these gifts with in-store or online purchases, or deliver them (along with your small business holiday card) to local customers.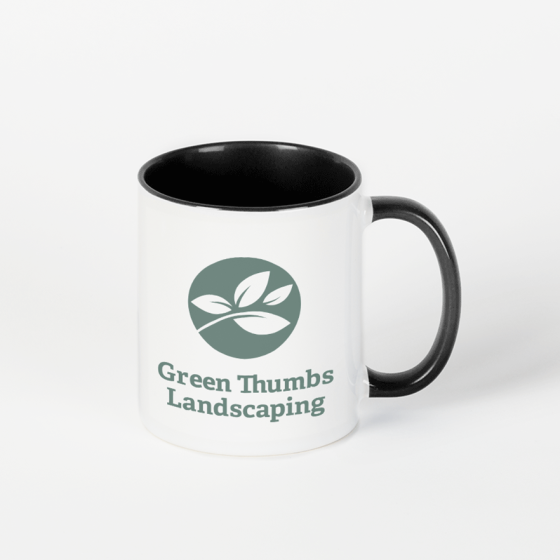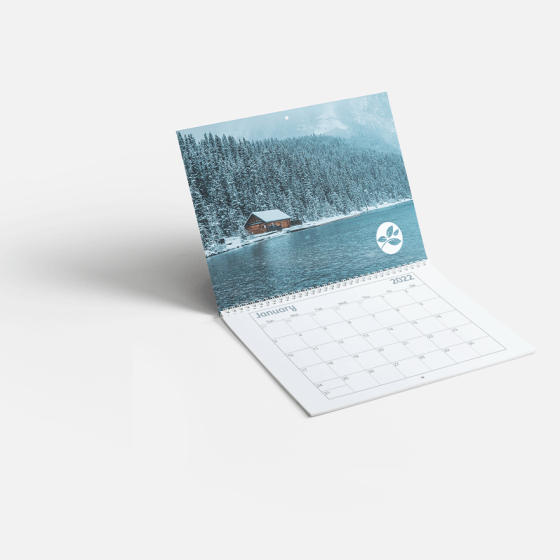 Appreciation gift ideas for employees
7. Upgrade their workspace.
Whether your employees are working on location or from home, make sure they have everything they need – maybe an ergonomic office chair or an upgraded break room would make their day-to-day lives easier. Acknowledging their comfort is a simple way to show thanks for their hard work any time of year, but especially after the holiday rush.
8. Take them on a special outing.
Treat your employees to a nice meal or get everyone together – virtually or in real life – for a team-building event. Send digital restaurant gift cards so everyone can have lunch delivered one day, or get the team together for trivia night, happy hour or bowling outing.
9. Recognize them with an award.
Praise from a manager can go a long way in terms of morale and attitude. Make this recognition more official with a certificate or employee of the month incentive, and go all-out with an in-person or on-screen awards ceremony.
10. Gift them something personal.
Beyond holiday bonuses and branded sweatshirts (though those make great gifts, too), give your employees something that feels truly personal. If you know one of your employees loves to cook, give her an of-the-moment cookbook with ingredients for the cover recipe. Is one of your staff members an aspiring musician? Give him an hour of recording time at a local studio. These deeply personal gestures will show that you care about your employees, value their interests and have spent quality time getting to know them.
11. Make a charitable donation in their honor.
Give a gift that will make everyone feel good about the holidays. This year, make a donation in your employee's name to their favorite charity, or match their contributions. As their employer, this gesture will demonstrate respect and show how much you care about them.
12. Energize them for the New Year with a post-holiday incentive.
Most industries are busier than ever during the holiday season – and this year, you might be dealing with long lines, confused customers and a surge in online orders. So, once the holiday rush is over, reward your employees' hard work with a gift card to a local spa or a bonus day off.