Get the look:


Next-level product packaging

Estimated reading time: 3 minutes

Packaging is just one part of a cohesive brand experience that can boost credibility across your marketing. From the colors to the typography, packaging design is a reflection of your brand identity…and is often a customer's first (and final) impression of your business. Consider this: if a customer places an order online, your packaging is the first thing they'll see when their order arrives. And if a customer makes a purchase in your brick-and-mortar shop, your thoughtful packaging will leave them with a positive, memorable impression long after they leave.

Whether you're wrapping up an in-store purchase or getting ready to ship an order, you can leverage your business' look and personality (including logo, brand colors and typography) to elevate your brand packaging with stickers, postcards, hang tags and more. Chris Johnson, a 99designs by Vista designer, created a logo for Lune Candles with colors, fonts and design elements that work across all kinds of materials.
Start with a logo
When you start your business, a logo is one of the first things you need. It's a visual representation of your brand's identity, and it should be placed on each and every marketing material…including packaging. As you're creating a logo, consider how it can be used to illustrate your brand across different items. Here, you can see how Lune Candles used their complete logo, with both image and text, on certain packaging pieces, and modified versions on others. The crescent moon motif stands alone on stickers and hang tags, while their brand name is spelled out across packaging tape.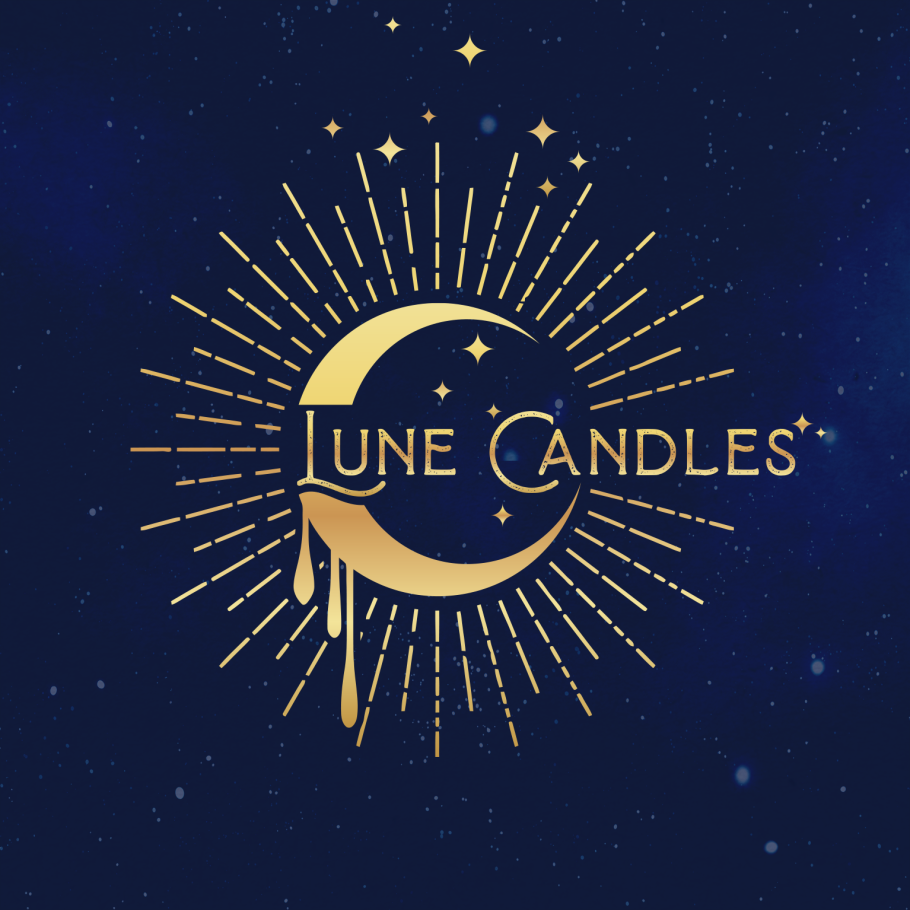 Whether you're starting a brand-new business and need a logo or want to rejuvenate your current one, the experts at 99designs by Vista can help.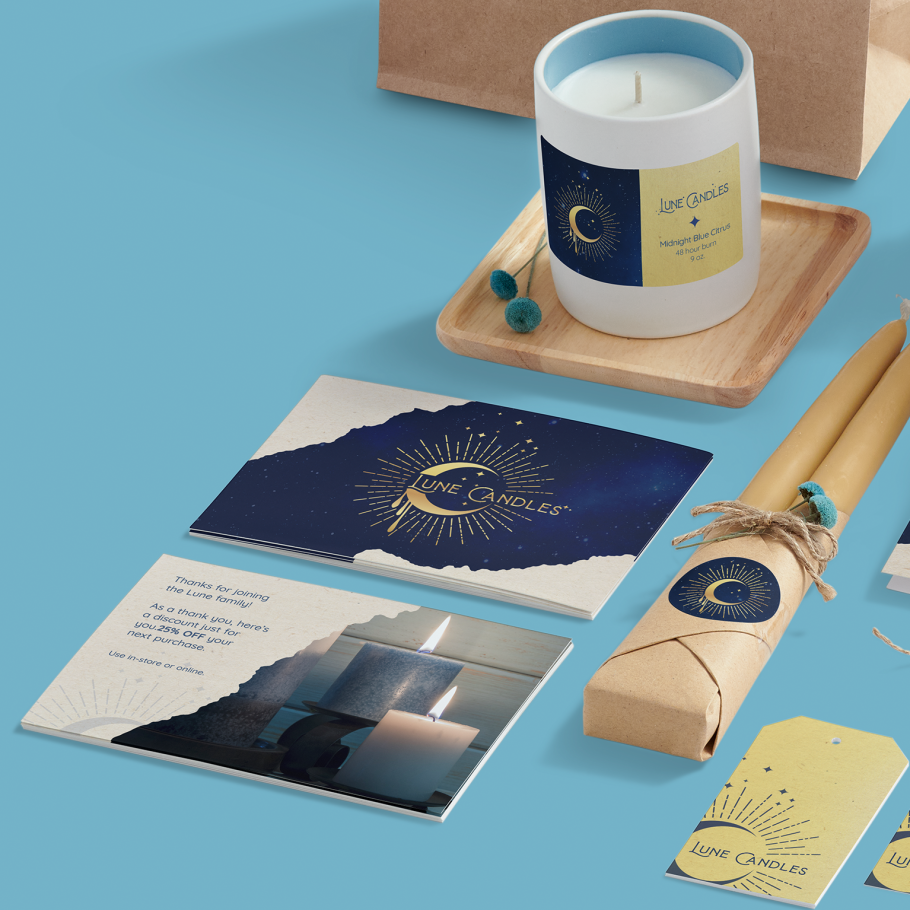 Color palette
There's a lot to consider when choosing colors for your brand – do you want energetic, warm hues or soothing, cool colors? Shades of blue work well for Lune Candles, referencing the celestial-inspired brand name as well as the rich colors of the night sky. Here, the candle company uses different shades of blue and on-brand color combinations to create dimension across their creative packaging suite. And thanks to a cohesive color palette, Lune can mix and match to create stickers, hang tags and postcards that are all a little bit different…but very much on-brand.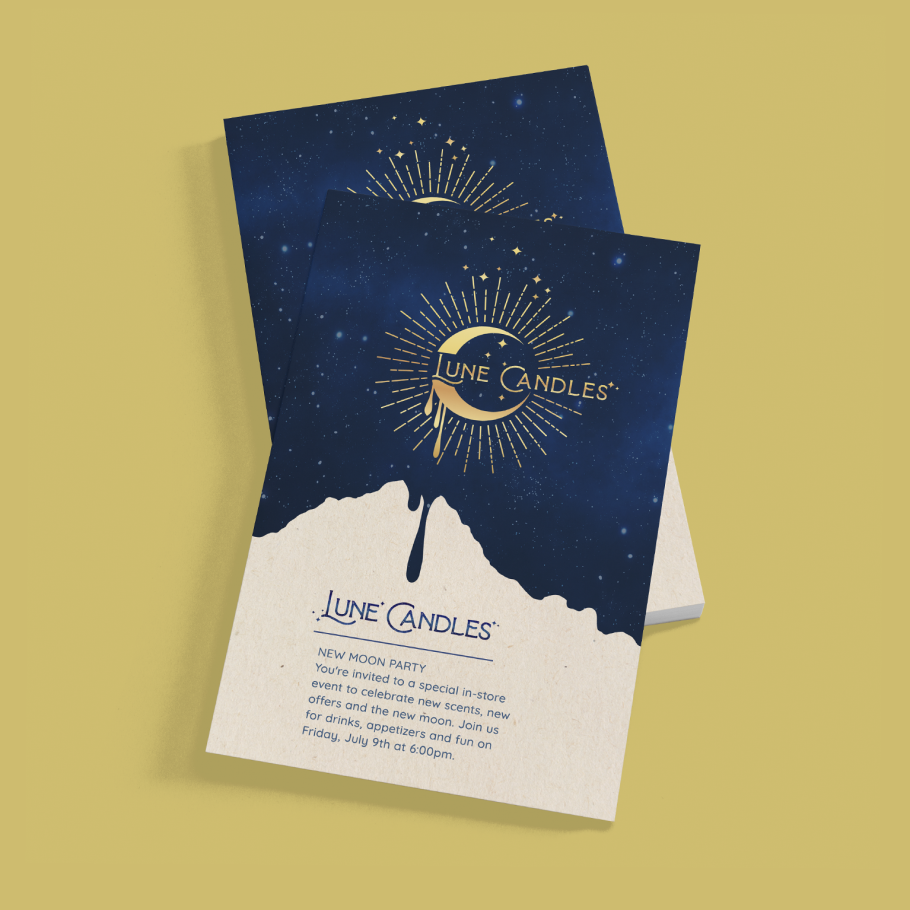 Typography
When you're choosing typography for your brand identity, it should be easy to read and attention-grabbing. Your font choice also communicates the tone, mood and personality of your brand – and it should look great across your small business packaging materials. Whether you're using it on a hang tag or a sheet sticker product label, consistently use the same font (or two) to reinforce your brand identity.
Here, Lune Candles' primary font feels fresh off the page of a storybook – whimsical details and a gold finish reflect their celestial branding. Their secondary typeface is a sans serif font that's a bit simpler and even easier to read…perfect for larger blocks of text on flyers and brochures.
The complete collection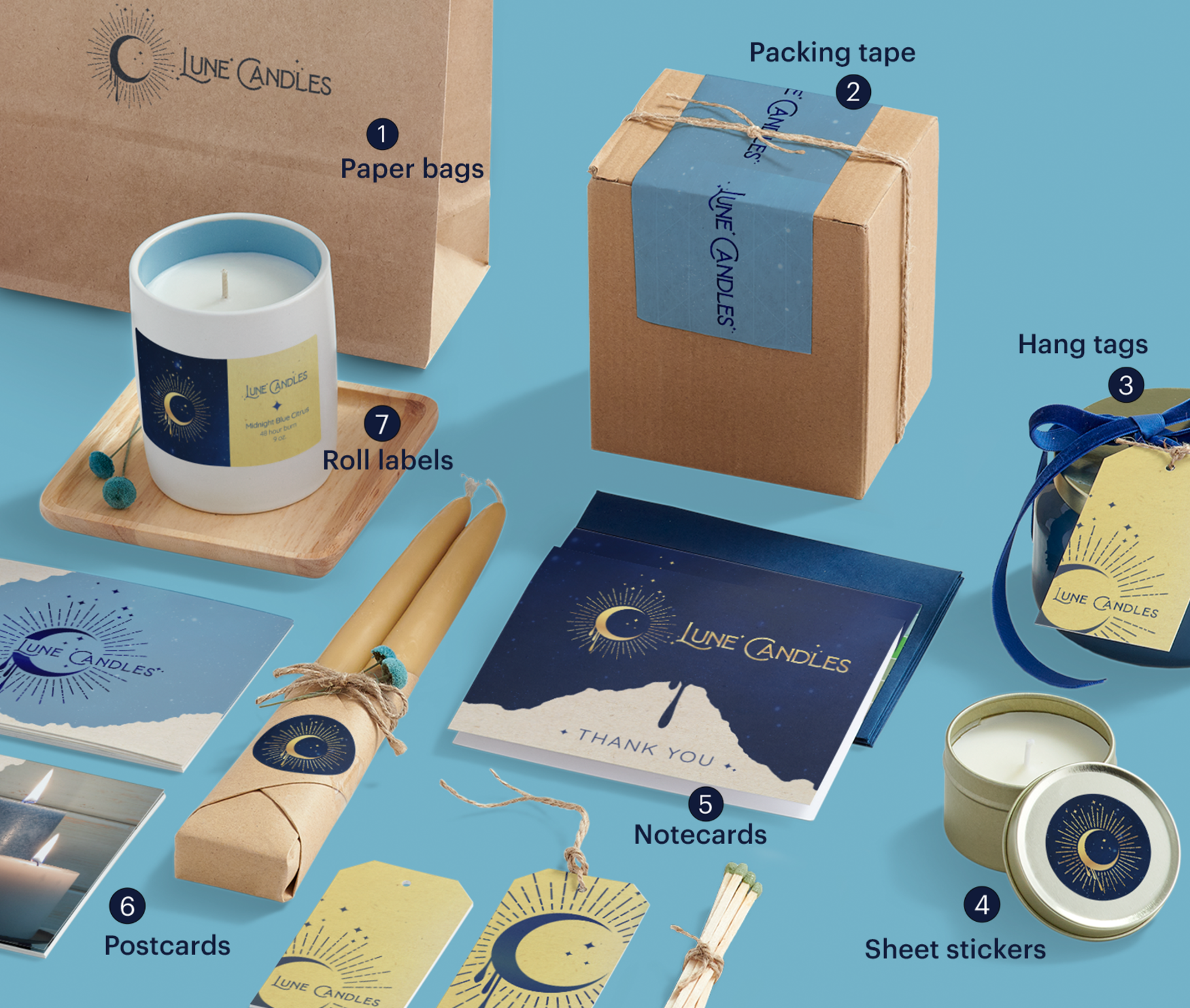 Create a suite of packaging elements that work for your small business – and keep consistent with color and font use. And importantly, think about what you sell and how you want to package it. Are you an online-only retailer? Perhaps you don't need paper bags. Do you sell loose-leaf tea by the ounce? Consider packing your product in earth-friendly mason jars with brand logo stickers.
Now, take a look at everything that Lune Candles uses to create a packaging design experience that feels cohesive and looks amazing.
Paper bags. Add (or stick) your logo onto a plain paper bag for instant branding.
Packaging tape. Logoed packing tape reinforces your brand identity from the outside, in.
Hang tags. Attach hang tags to your products with ribbon or twine in your brand colors.
Stickers. Use round sheet stickers to turn ordinary paper goods into branded packaging.
Notecards. Create 'thank you' cards to tuck into each order – add a foil finish for a little something special.
Postcards. Spread the word about a special sale or new product with a postcard – kraft paper adds a touch of texture.
Roll labels. Add your logo to (almost) anything you sell with a roll label.
Meet the designer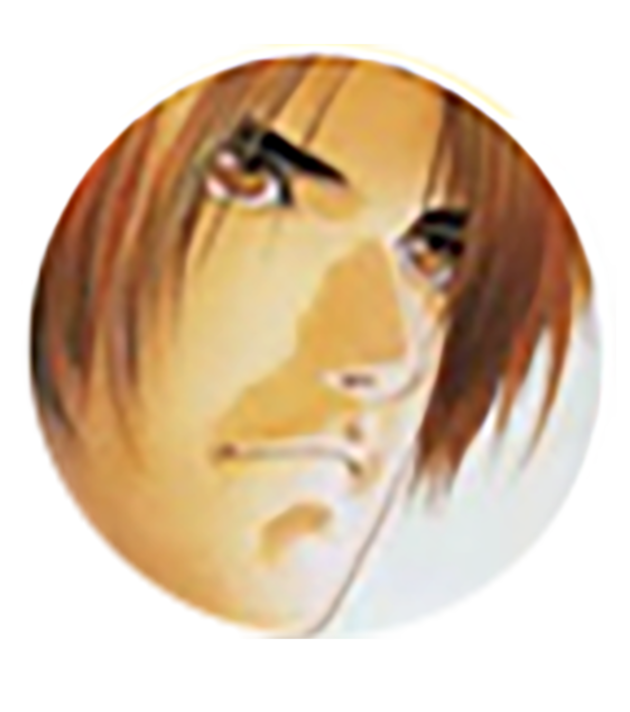 Chris Johnson from 99designs by Vista created this logo for Lune, a candle company, inspired by a celestial theme and hand-drawn elements. "I created a crescent moon with a molten wax dripping effect, conveying a message about the product – candles."
Chris is an all-around designer who loves creating fun, bright and colorful designs and motion graphics. He's part of the 99designs by Vista network – so check out his portfolio if you're interested in working with him to design a look for your brand.
---
99designs by Vista can help you create a logo or branded look that translates well to packaging. And once you have an amazing logo design, you can bring it to life with a suite of packaging elements (like Lune's!) that's sure to delight your customers.