Estimated reading time: 5 minutes
You can put them on your product packaging. You can give them out to customers for free. And your customers can put them on their laptops, bags and any other surfaces they want to add some color and life to. Companies of all sizes have been leveraging the branding power of stickers for a long time now — and finding success. And you can, too!
Not sure where to start? Consider this short guide to spark some creative ways to get your brand logo stickers out in the wild and boost your brand awareness.
You might be thinking that branded stickers are low on your marketing priority list…and that's understandable. Your to-do list is long, and you've likely opted to focus on bigger efforts that promise a more immediate return for your business, like outdoor signage or building a website.
Still, stickers can help promote brand awareness — and there's definitely a correlation between brand awareness and sales. Plus, who doesn't love stickers? By making time to set a sticker budget, picking out a few options that fit your needs and giving them out (or selling) to customers wherever possible, you can create a cohesive brand experience that adds long-term value to your business.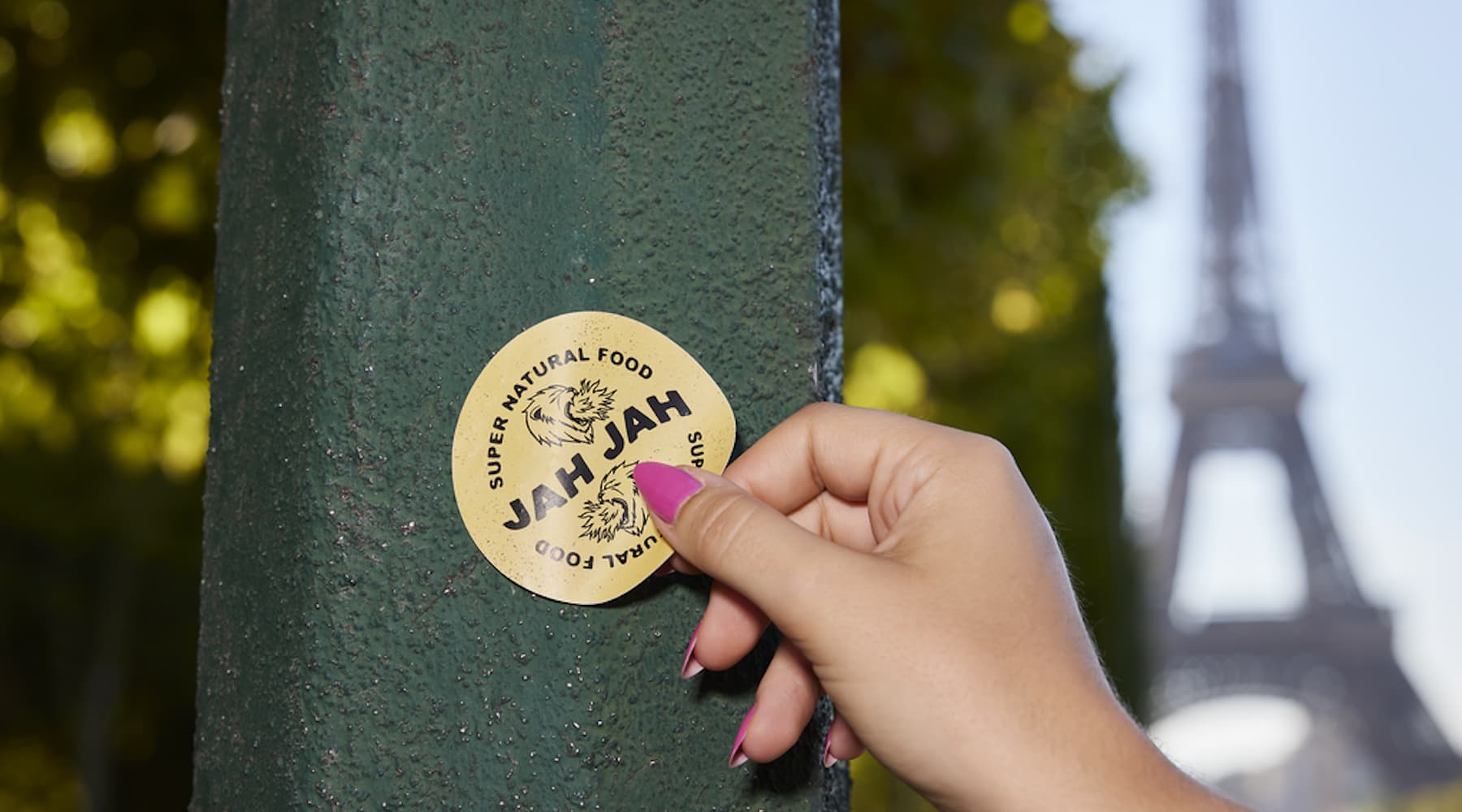 The promotional power of brand logo stickers
Every time you purchase an Apple product, the tech company gifts you its iconic logo on a sticker. They've been doing it since the 1970s, which is a sure sign they've realized the value of doing so. Sneaker company Vans takes it even further: The company uses its brand logo stickers as tags for its famous shoes.
Here's why stickers rule when it comes to branding:
Color. Color plays an important role in brand awareness. Whether you're using logos or other custom stickers, these adhesive items let you create eye-catching looks that feature your brand color.
Brand consistency. By staying consistently on brand, your business could see a boost in revenue between 10% and 20%. Stickers provide an easy, cost-effective way to distribute your brand's voice and message in a consistent way.
Brand visibility. In today's digital marketing world, online content can make a big difference, as many shoppers look to social media and the internet in general for ideas. Creating fun and quirky stickers increases the likelihood of your brand appearing in this type of content for all to see.
4 ways to use stickers to build your brand
Want to leverage the power of stickers to grow your brand? Here are some ideas to get you inspired:
1. Give them away as freebies.
Sticker singles can be fun, free giveaways that customers use to promote your brand organically. Their design potential is nearly limitless — and with vivid, eye-catching colors and visuals, your customers are more likely to use your free sticker gifts, providing a practically effortless way to spread brand awareness.
For example, Katie Baxter of Katie Collective gave out these adorable bee stickers for free with Valentine's Day orders this year.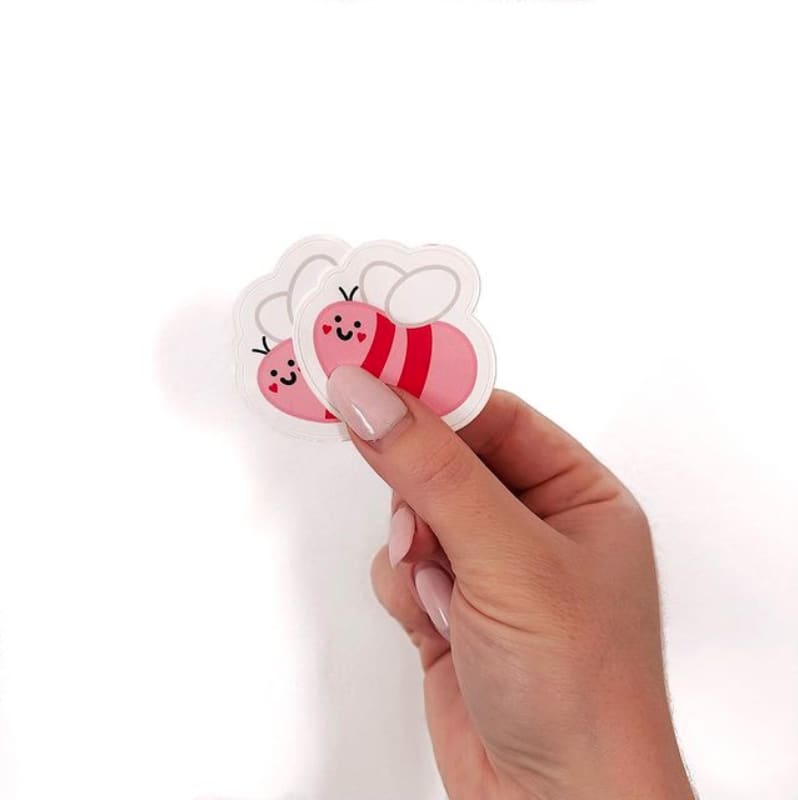 Source: @katie.collective on Instagram
Want some added visibility? Consider giving away bumper stickers with either your logo or a catchy slogan that drivers will instantly remember. If it works with your brand, a touch of humor can make a big difference.
2. Brand your merchandise with ease.
Stickers are a versatile and cost-effective way of achieving a consistent brand look across many different types of objects and surfaces. With custom product labels, you can easily stay in sync with your brand elements across all your products and packaging.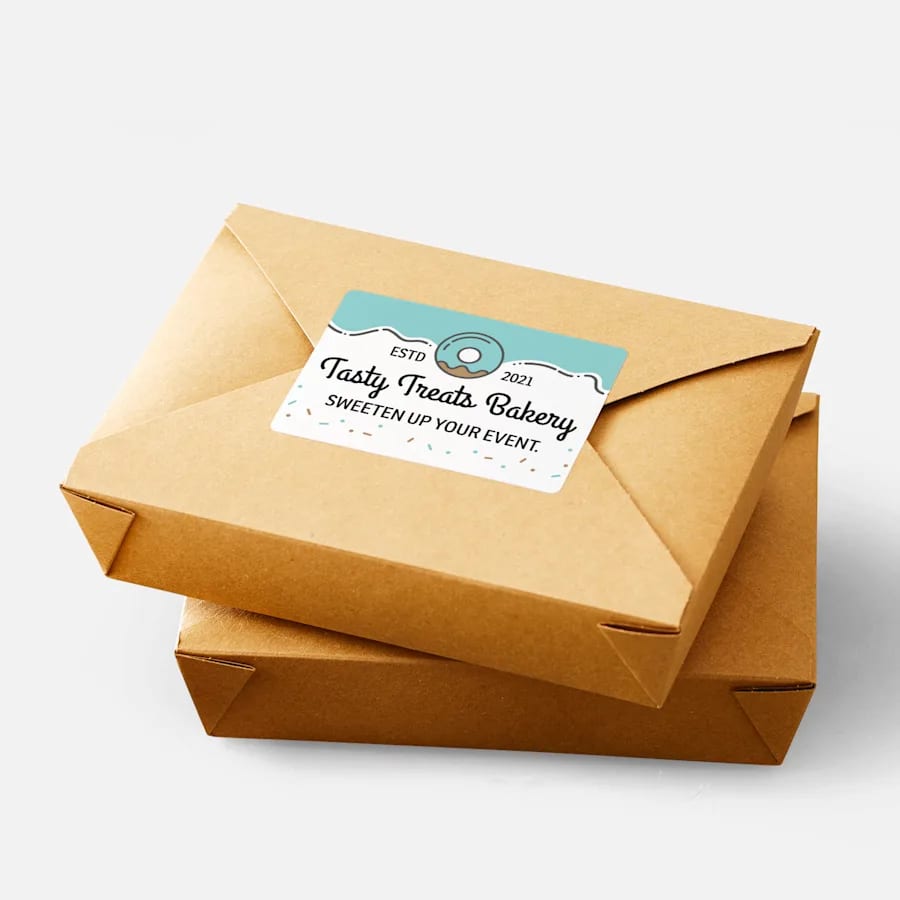 Is there something about your products that you proudly stand behind? Stickers are a great way to highlight this — and build a deeper connection with customers who feel the same way. If you carry product lines that use locally sourced ingredients, for instance, you can create custom brand stickers that shine a spotlight on this particular feature. Or, perhaps you're a woman-owned small business. Create a "Woman-owned" logo sticker you can add to your product packaging.
3. Dial up the cool factor with special shapes.
Die-cut stickers have a special feel and "cool factor" that can help your brand end up on laptops, car bumpers, bikes and more. Clever designs, cool quips and eye-popping colors can help make your custom stickers a shoo-in for that top spot on customers' cherished items and accessories.
Specific or unique product shapes often make for fun die-cut stickers. For example, if you own a flower shop, you could create stickers featuring popular floral shapes. Customers will likely grab ones that match their new purchase or favorite plant — and maybe upload a social media video that showcases your sticker alongside their new greenery!
For Amanda of Crochetables by Mandy, die-cut vinyl stickers were a perfect addition to in-person and online orders.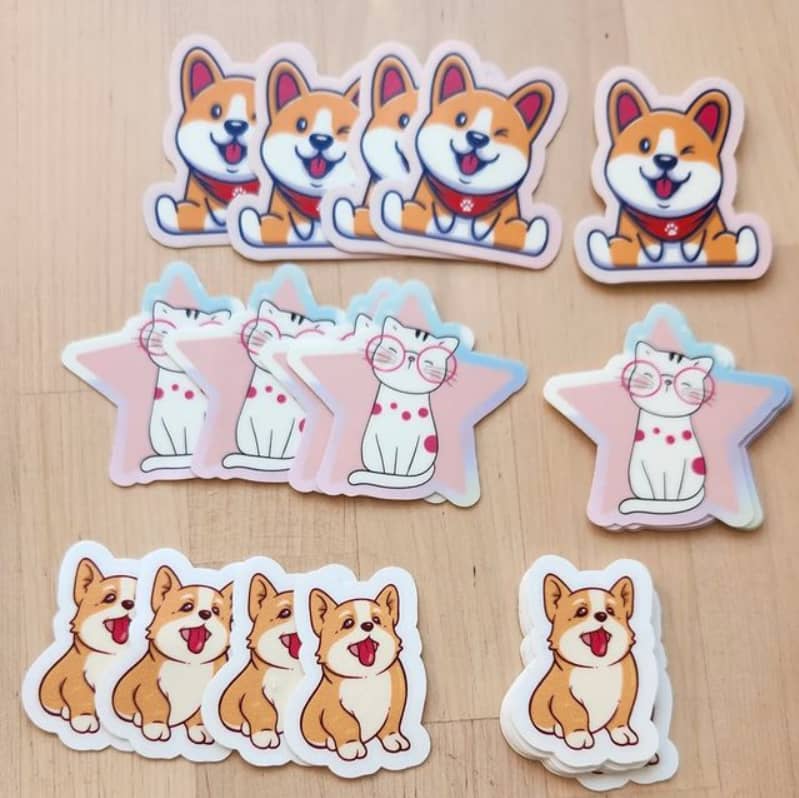 Source: @crochetables.by.mandy on Instagram
4. Beautify your packaging with roll labels.
Looking to find ways to spruce up your packaging? The affordability and ease of roll labels mean you can create an entire brand experience across all your packaging without breaking your budget.
For example, if you run a restaurant or food takeout business, you don't have to settle for the same-old takeout containers your competitors use. Roll stickers give you an affordable way to brand your containers, and you can even use them as eye-catching container seals, too.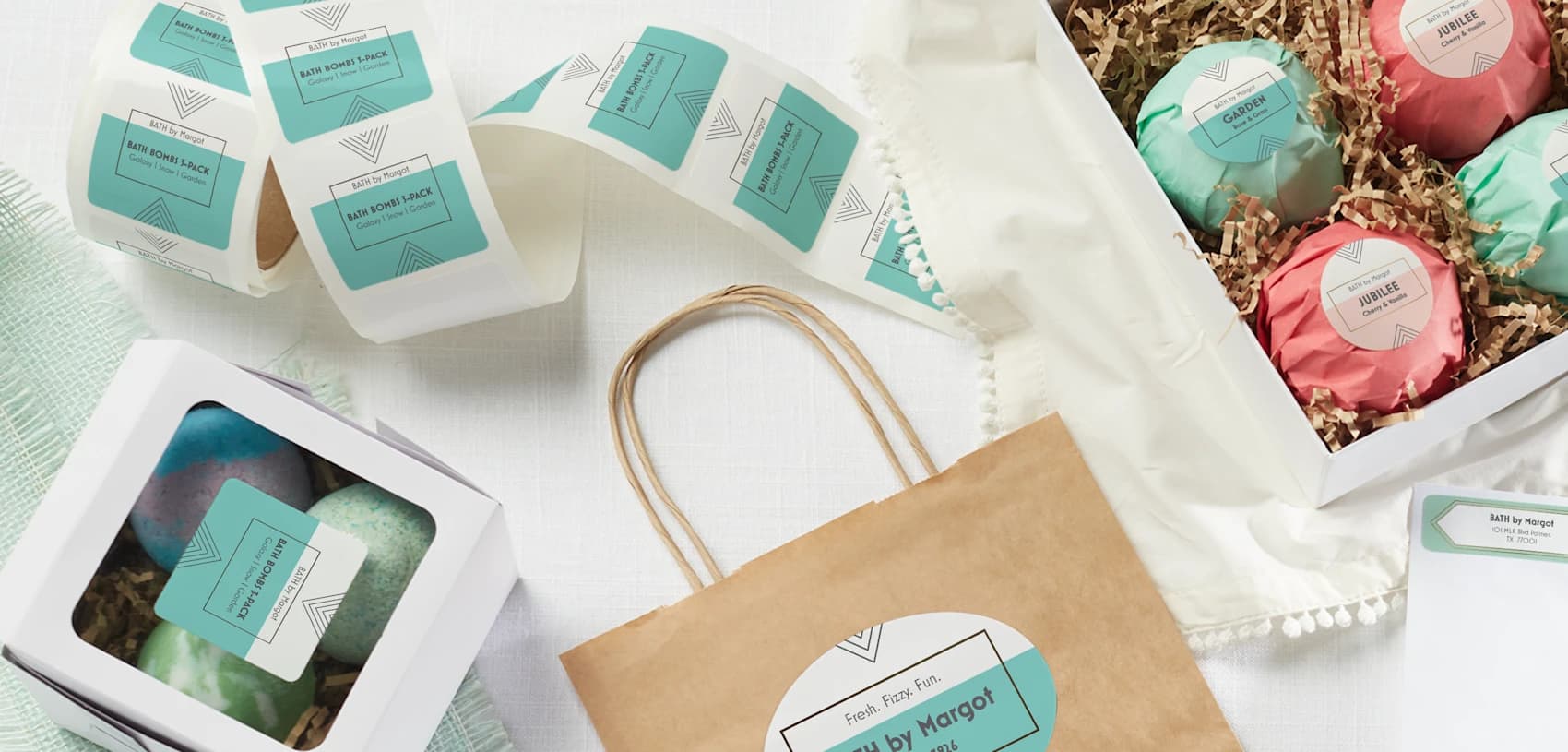 For online businesses that ship product, custom packaging tape is another cost-effective way to make sure your brand sticks out.
Whether you're looking to create brand consistency or extend your organic reach online, stickers are a powerful addition to your brand-building toolkit. From bumper stickers to phone case and water bottle adhesives, ideas for brand building with stickers are everywhere — so dive in today!