Estimated reading time: 4 minutes
A holiday marketing campaign can help keep your brand in the hearts and minds of consumers at a time of year that's full of cheer, joy, and—let's face it—lots of consumerism. Here are our top 3 ways to keep your brand shining through the holiday season:
1. Clever ads
It probably won't come as news to you that the link between Christmas and shopping is holding strong. Facing a sea of mostly obvious, sentimental holiday-themed advertisements, some design firms have taken to a more wry, humorous approach. You can make your brand stand out by playing on holiday tropes or creating visual puns, thereby positioning yourself as a seasonal mainstay that customers will remember. But you don't have to take our word for it…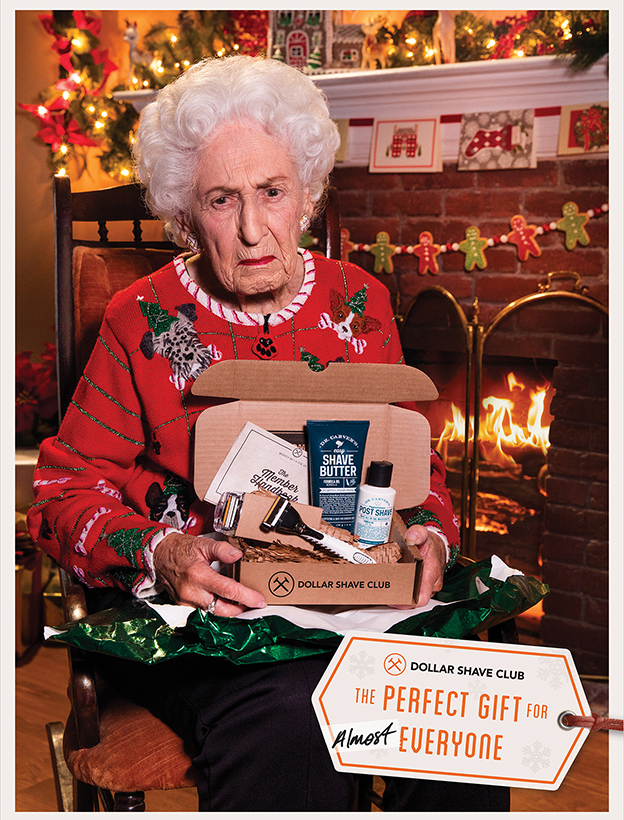 Source: Humor focused on everyone their product wasn't a perfect gift for via Dollar Shave Club.
Source: An intelligently simple and strikingly typographic print ad is a true classic via Jim Beam.
Visual puns are also popular. The subtle imagery in this ad by AB InBev, the beer distributor, eluded us the first few times around: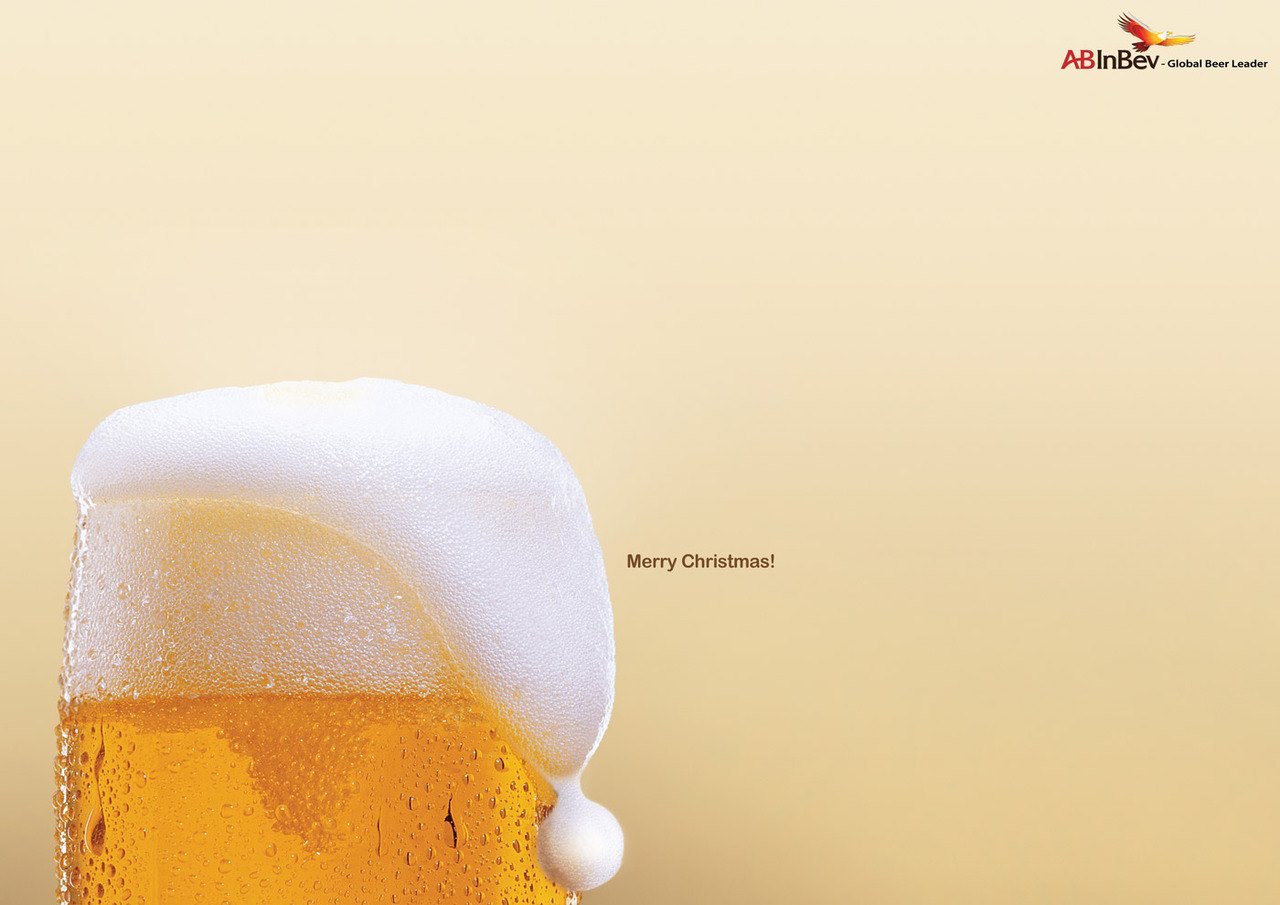 Source: via ABInBev Christmas ad.
There's also the bold approach of inciting controversy. After sending people over the edge with their plain red cups devoid of the usual Christmas imagery, Starbucks caused another round of outrage yet again with their green unity cups. To counter the outrage, they pulled an official "haha, j/k" and announced their "real" 2016 holiday cups, which brought Christmas back in full force: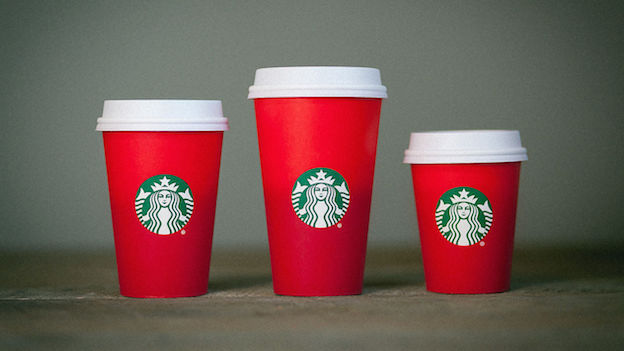 Source: 2015 holiday cups via Starbucks
Source: 2016 unity cups via Starbucks
Source: 2016 holiday cups via Starbucks
2. Holiday packaging
Starbucks isn't the only company to get its packaging into the holiday spirit. Indeed, many others have realized the potential for seasonal winter branding to establish emotional connections with customers. Refreshing your holiday packaging not only connects with buyers' nostalgia around the season, but also allows you to create perceived scarcity, either around a limited holiday release of a product (à la a holiday flavor), or simply around a beautiful and unique box, which buyers may keep and use even after the product inside has been consumed, keeping your brand top-of-mind. And for online orders, seal the deal in making your consumers feel special by customizing your packaging with a personalized, unique greeting card.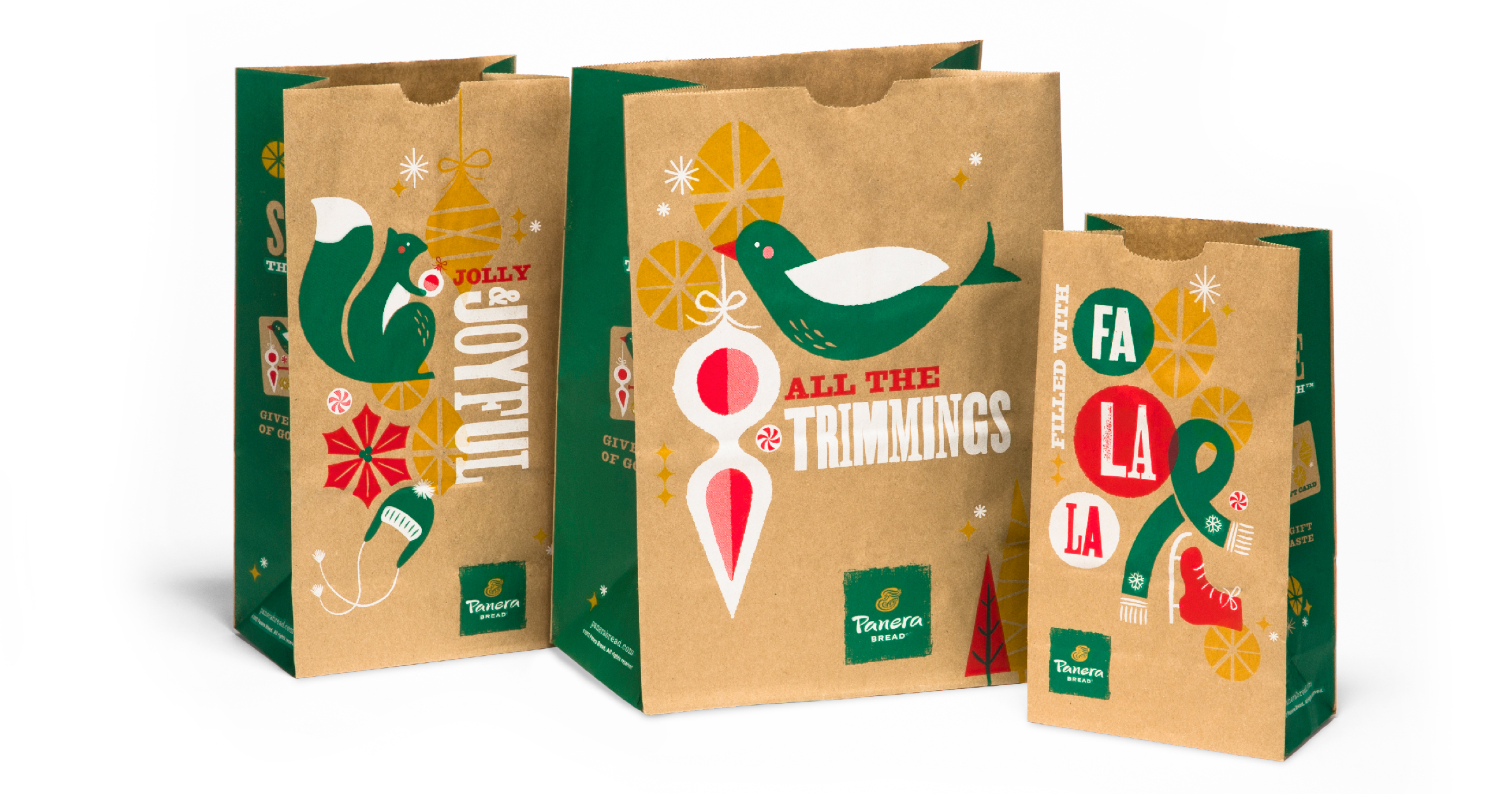 Source: Panera holiday packaging design via Willoughbydesign.com.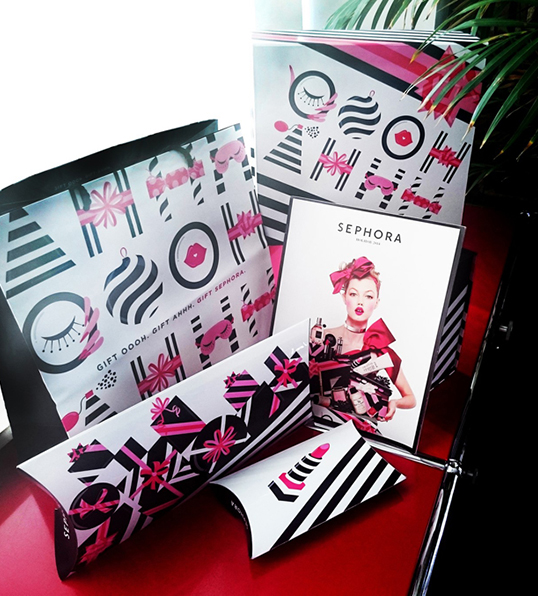 Source: Sephora 2014 holiday packaging design via Clios.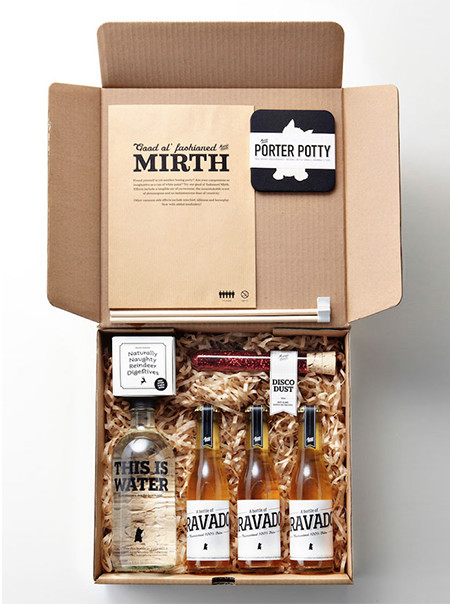 Source: Manic holiday packaging design via WeAreManic.com.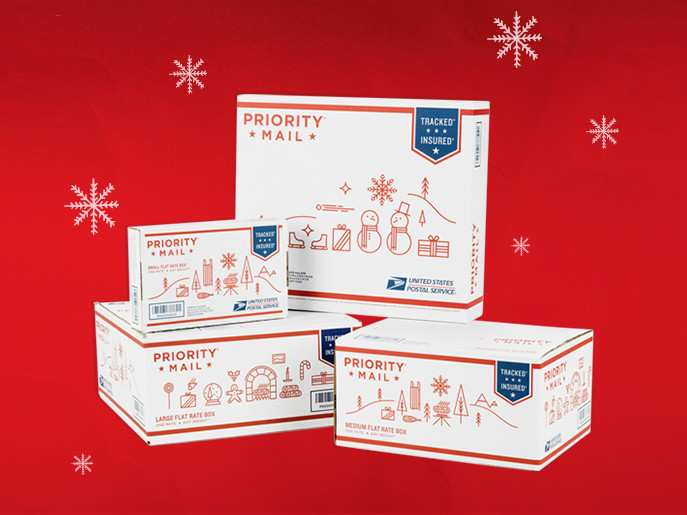 Source: 2016 holiday packaging design via USPS.
Source: Chandon 2015 holiday packaging design via LovelyPackage.com.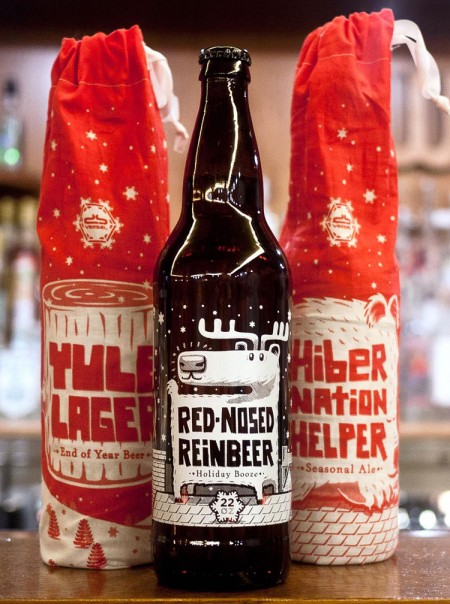 Source: Southern Tier holiday packaging design via Dieline.
Source: Guerlain 2016 holiday packaging design via georgiaboanoro.com.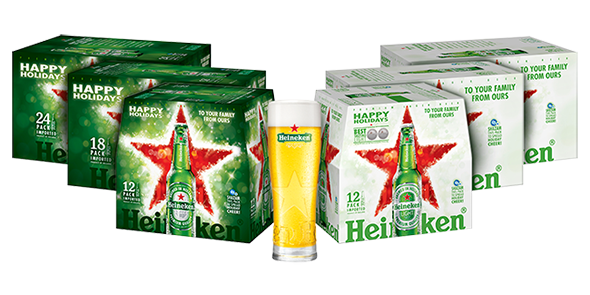 Source: 2016 holiday packaging via Heineken.
3. Winter colors
Psychologists have done loads of research into color psychology and the complexities of how human beings respond to color. Branding experts then take this information and attempt to make it actionable. One common endeavor has been to define a holiday color palette for each of the four seasons. Many "winter" schemes are quite intriguing, and present interesting alternatives to the typically saccharine holiday palette.
According to Dose of Tonik, the above mood board (left) represents the winter-specific qualities of "cool, strong, clear colors," replete with "luxury and drama," "power and confidence." This color scheme could ring in the holidays for many a luxury brand. The Brand Stylist has a similar characterization for winter. Its colors are "bright, intense, clear, cool;" general attributes include drama, opulence and precision. They offer the above right image as an illustration. Both of these schemes pair cool, dark colors with a pop of bright, warm red, pink or orange.
Want to run a holiday marketing campaign for your brand? Consider choosing colors for your collateral that are luxurious and dramatic, and highlight them with a rich, warm accent. This will evoke the feelings of long nights and warm hearths.
Need some more inspiration? We've got you covered. Check out these affordable ideas for holiday marketing!
Get your brand in the holiday spirit
Regardless of whether you choose to be (tastefully) naughty or nice with your holiday marketing campaigns, you can position your brand for nice rewards. The key to remember is to be true to the season and true to your brand. Find the connection between the joy and nostalgia of the season and your own brand values and you'll find your proverbial stocking stuffed with the rewards. If you're lucky, maybe you'll find the next Starbucks' red cup under your tree or menorah.
---
Author bio

Alex Bigman contributes from New York City on topics ranging from branding and typography to the history of design.
This article was originally published in 2015. It was updated with new information and republished in 2016.