Estimated reading time: 3 minutes
Creating a memorable and authentic brand for your restaurant is one of the key ways to build loyalty among customers. With over one million active restaurants in the U.S, good food and service alone are no guarantee for success. Not to mention, standing out has increasingly become a challenge as more and more restaurants pop up. Like any other small business wanting to stay top of mind, it's important that your customers can see and interact with your brand's image. From unique, custom-branded products and merchandise to specialty materials that support your brand's presentation, there are more ways than ever to transform an experience into a memory.
"Branded products are a must have for any restaurant's marketing toolkit," said Erin Shea, Senior Director of North America Marketing, Vista. "Whether you're looking to build connections with customers, expand your revenue stream or motivate your employees, leveraging unique, branded merchandise can strengthen and grow your business."
To inspire restaurant owners to dream up their own branded product ideas, VistaPrint teamed up with Humberto Leon, successful LA-based restaurateur and world renowned fashion designer, to create a capsule collection of original branded products for the launch of his new family restaurant, Monarch.
"Bringing a brand – and a creative vision – to life often feels like an intimately personal challenge that small business owners, like me, must face alone," said Leon. "My partnership with VistaPrint, however, has shown me that great things are meant to be built together. This collaboration puts Monarch's identity to work, resulting in a memory that can last far beyond the experience I hope we create for our guests."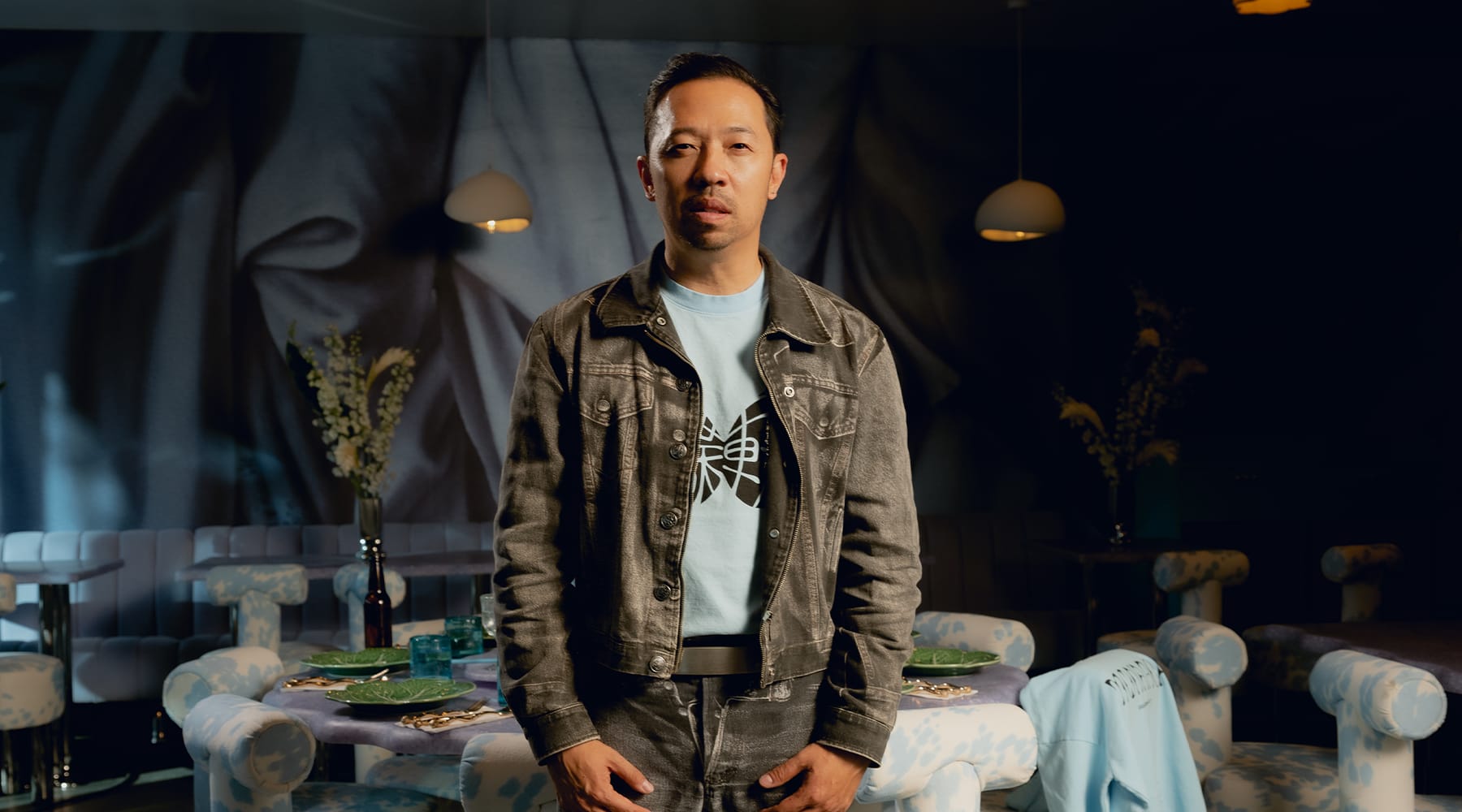 Read on and get some inspiration on how you can make your restaurant's brand vision come to life with our favorite items from the Monarch x VistaPrint capsule collection.
5 Unique Branded Item Ideas for Restaurants
Bottle Opener
Carhartt Utility Tote
Tin Lunch Box
Paper Bag
Packaging Tape
1. Bottle Opener
Show off your brand subtly while restaurant goers enjoy their meals and drinks with custom bottle openers. If your restaurant has a bar, this is a must. Make sure your bartenders and waiters use branded bottle openers behind the bar and at the table. You can even consider giving them out to customers or selling them as merch. 
These Monarch bottle openers give off an elegant touch to the dining experience.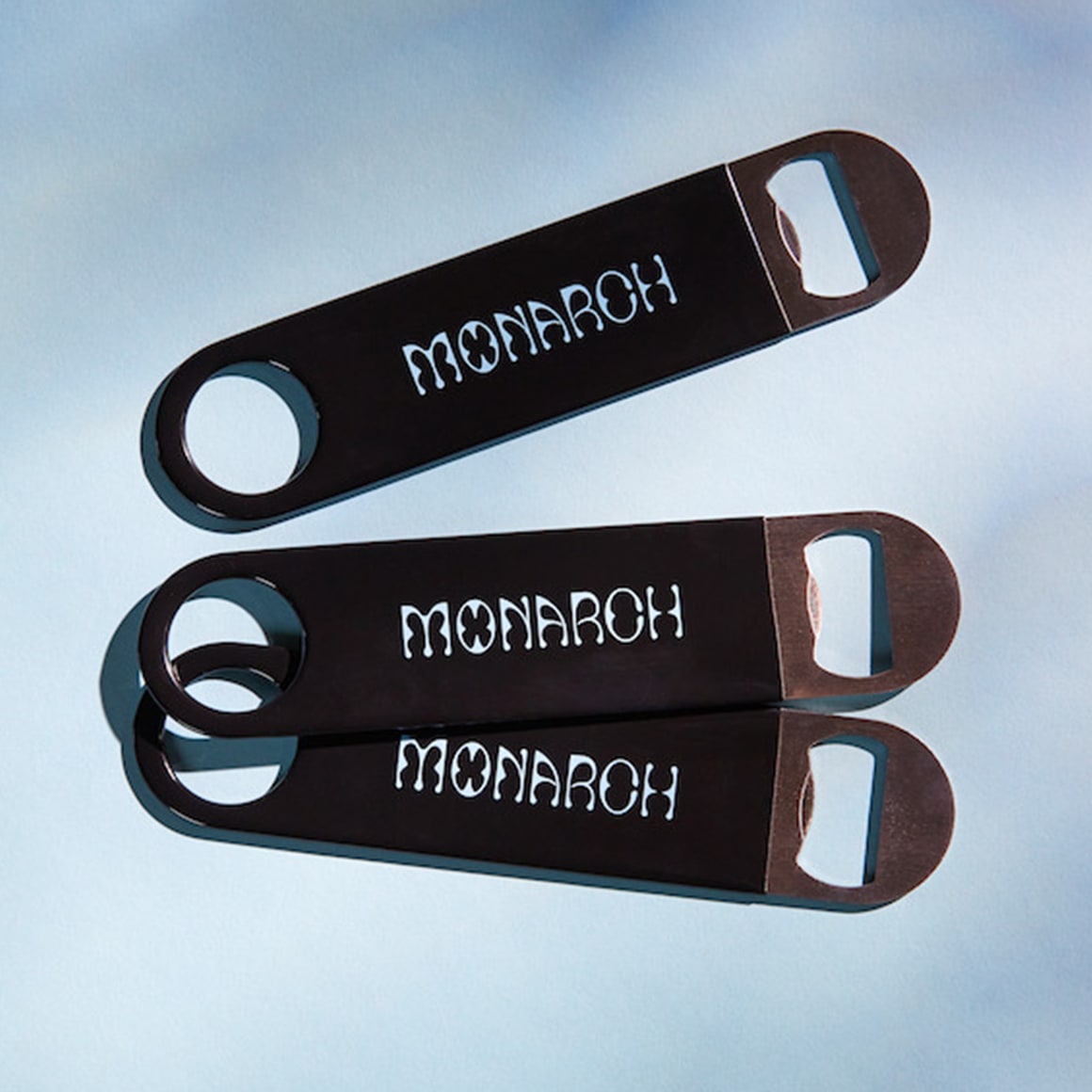 2. Carhartt Utility Tote
If you need some inspiration to start creating for your own small business, look no further than the Carhartt Utility Tote. This personalized tote is made from heavyweight canvas and built for versatility with plenty of room to accommodate all of your belongings.
According to Humberto, the Monarch-branded Carhartt Utility Tote has quickly become a favorite: "It's my laptop bag and holds all my gadgets for everything I need, super neat and tucked away. I'm so excited."
Finish it with your logo and gift them to your staff so your business gets recognized around town.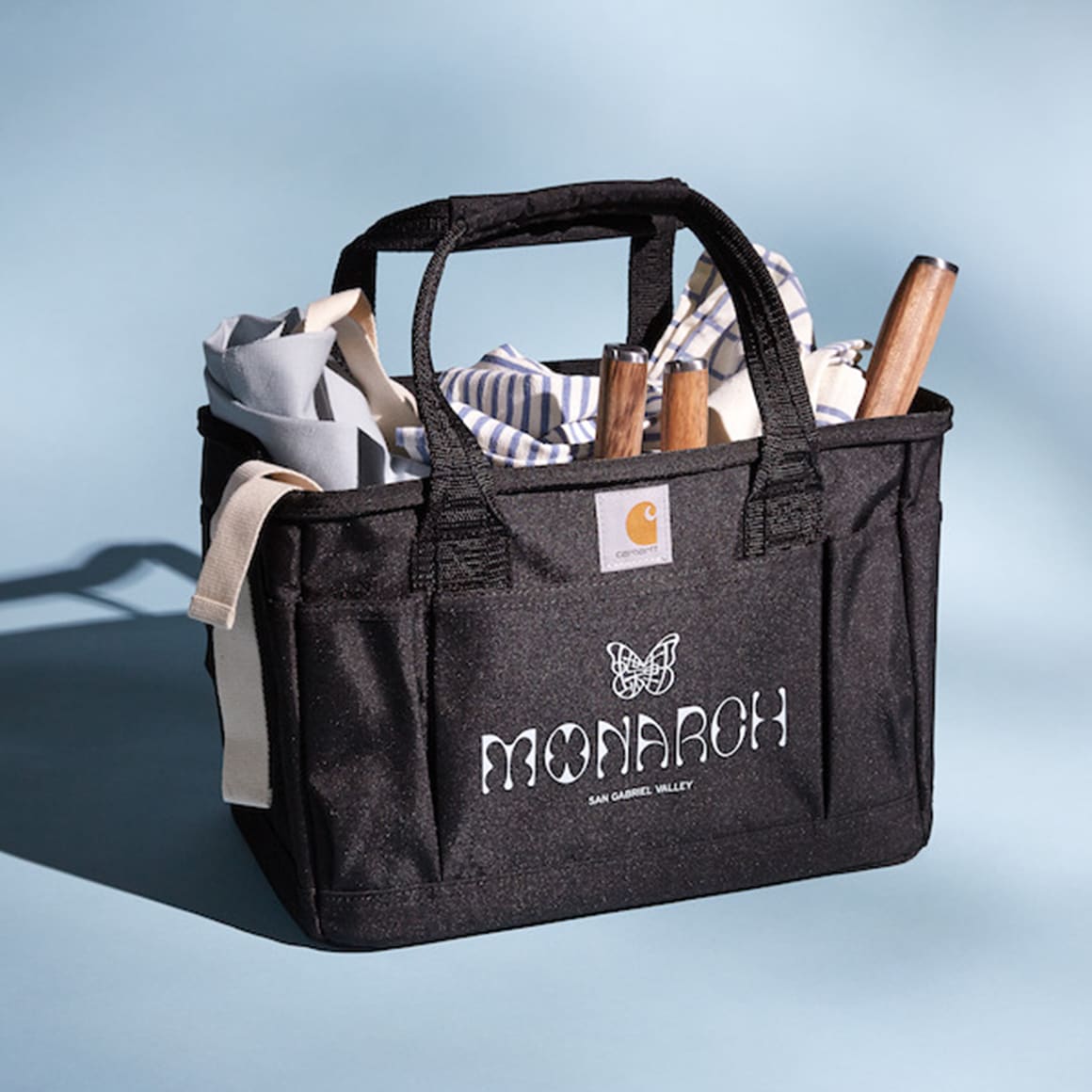 3. Tin Lunch Box
Your brand gets attention and their lunch gets an upgrade with this throwback tin lunch box, one of the most unique and original pieces from the Monarch x VistaPrint capsule collection. As a restaurant, what better time for people to remember you than when they are about to have a meal? 
Great merchandise has great power and can even open up new revenue streams and these custom tin lunch boxes are a great way to spread the word about your business.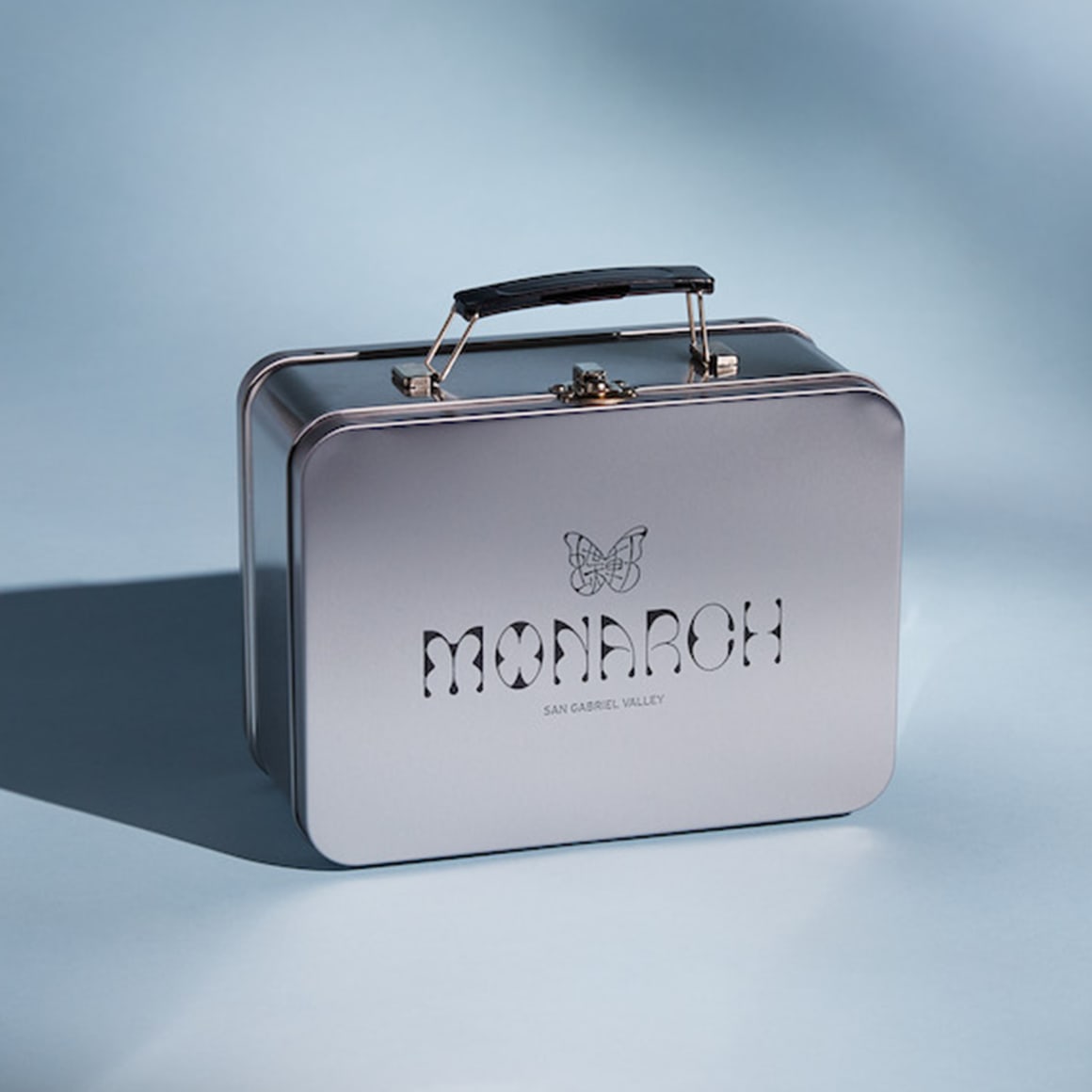 4. Paper Bag
Stylish packaging for to-go and delivery orders is a great way to get new eyes on your branding and these personalized paper bags are the perfect place for your restaurant name and logo.These paper bags are reusable, which is a great thing for you and your brand. Plus, with a beautiful design, customers are more likely to hold on to it for longer.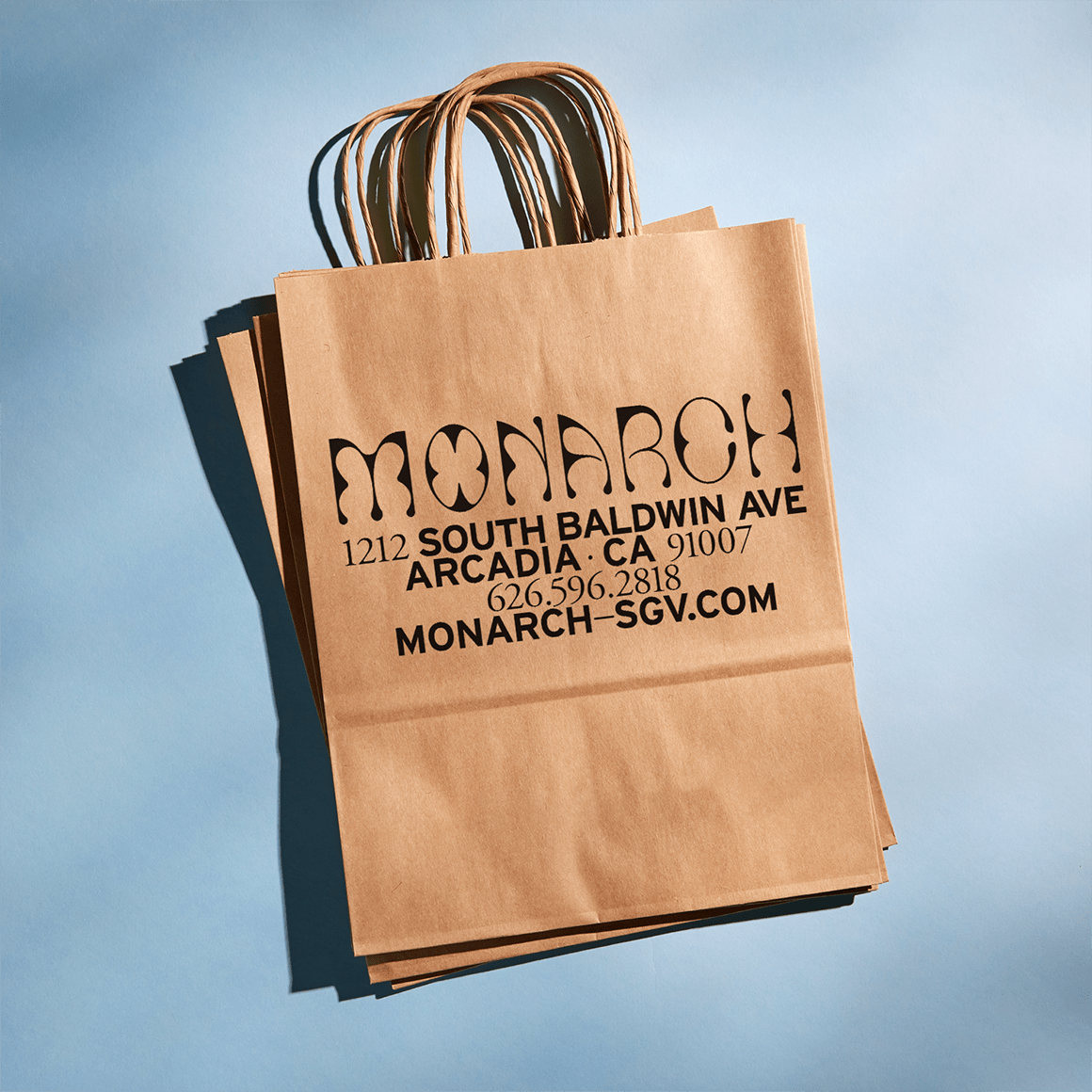 5. Packaging Tape
Exceptional branding is all about attention to detail. That's why we loved Humberto's choice of branded packaging tape that can be used to seal off to-go and delivery orders or to ship merchandise. It's a great functional piece of branded packaging for your restaurant and a unique way to elevate your brand presence.  
Whether it's through custom-branded merchandise, apparel or run-the-business marketing essentials, there are so many products that you can customize to achieve your own business goals. From bottle openers and paper bags to restaurant-ready utility totes, VistaPrint is here to help your small business get noticed – and to grow and evolve along the way.