Estimated reading time: 4 minutes
Since the dawn of the digital age, thought leaders have been predicting the demise of print advertising. Yet, on an average day, we each encounter hundreds (if not thousands) of billboards, bus decals, street signs, posters, banners, direct mail and other print assets communicating brands' messages.
Despite the naysayers, digital ads aren't killing print media. In fact, strategically pairing the two can foster explosive growth for your business, driving more traffic and brand recognition than you can achieve with online efforts alone. According to data from Top Media Advertising, combining print and digital advertising can make online campaigns 400% more effective.
Here's why print works so well and a few tips you can use to boost your digital reach with print.
Why is print advertising so valuable for small businesses?
There's no denying screen time is on the rise. And given most of us are glued to our phones, laptops, tablets and other internet-connected devices for a significant portion of the day, it's easy to assume digital marketing is the best way to spend your advertising budget. But, while online ads can generate a healthy return, print advertising offers a few unique advantages for growth-driven small businesses.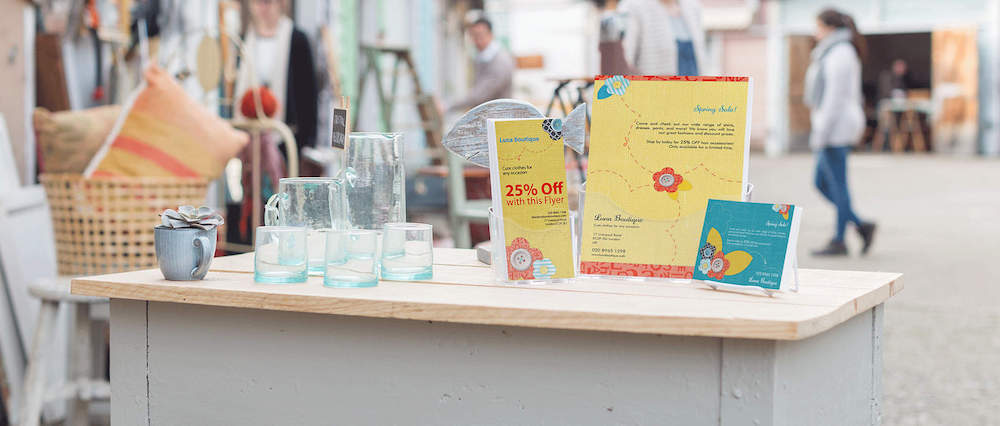 It's tangible.
Once a viewer navigates away from a digital ad, it's gone — but print assets carry more permanence. For example, prospective customers can take flyers, brochures or business cards with them, repeatedly referencing them as necessary. And your banners, posters and other physical signage can remain in place for as long as you'd like.
It's cost-effective.
Online advertising can be volatile and expensive, particularly when trying to expand your audience or competing on crowded platforms. Rates can climb significantly over time, forcing you to spend more to meet your goals. But a print asset only requires a single upfront cost and can generate engagement indefinitely.
It's more credible.
Research shows people trust printed content more than online ads. According to survey data shared by Insider Intelligence, U.S. adults trust print over any other media format. And while digital marketing still generates plenty of conversions and influences revenue, sharing offers via print can help you win over more skeptical buyers.
Of course, print advertising alone isn't enough in our digital-reliant era. And that's why we recommend combining both channels.
Print advertising examples to amplify your digital efforts.
Print assets can help you drive more traffic to your digital spaces and generate an even greater return on your online investment. Here are a few digital-supporting print advertising examples that explain how.
Imagine you're opening a new restaurant. To generate interest in the neighborhood before your grand opening, you send postcards to nearby residents with a link to a private event page. There, recipients can sign up to attend a special chef's tasting or exclusive party. Mailing a physical, custom postcard invitation offers a personal touch but still drives prospective patrons to your digital properties, where they can engage further with your brand.
Or, suppose you run a physical therapy business and decide to attend a local wellness expo. This event will be an excellent opportunity to reach lots of potential members, but your competitors will also be present, and you want to ensure your brand stands out. To make certain you stay top-of-mind, you create a landing page for the event with a special offer for expo attendees. Then, you print several business cards with a link or QR code that goes to the landing page. Because the card acts as attendees' key to the offer, they'll be more likely to keep it and re-engage with your studio after the event.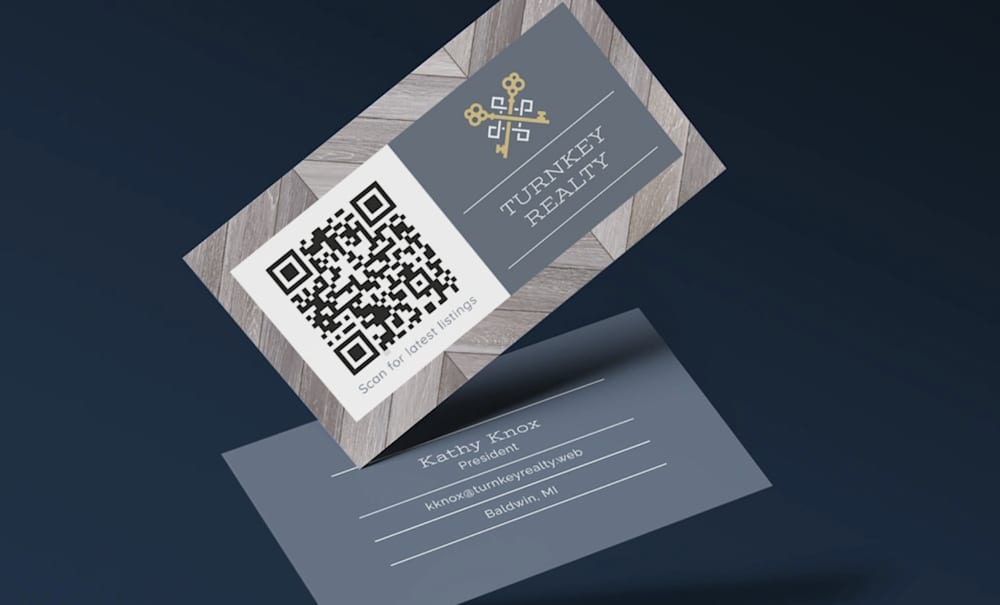 Another example may be a retailer hanging signage directing customers to follow their social media accounts or sign up for their email list to receive coupons and early access to sales. Or, a spa may display a tabletop sign with a QR code that leads customers to a sign-up page for a rewards program.
Print advertising offers practically unlimited potential for captivating your audience and underscoring your digital marketing efforts. And because print assets are so affordable and easy to customize, you can leverage them any time you need to amplify a specific message and increase your brand's reach.