Estimated reading time: 4 minutes
For many people, unboxing their order is an experience in and of itself. While people enjoy unboxing their own orders, they'll even watch someone else unbox products. In fact, unboxing videos have become a whole new genre. Try typing "#unboxing" into Instagram, which (as of this writing) yields more than 4 million posts. There are even entire YouTube channels dedicated to unboxing, alone — one aptly called Unbox Therapy.
This modern zest for unboxing makes deciding which types of packaging boxes and bags you use not just a practical choice but an essential marketing decision. In fact, research shows that standout packaging yields positive emotions that can influence customers to purchase again, share their experience on social media and recommend your business. Carefully select the right packaging to not only protect your customers' orders in transit but also create a unique branded experience that sets your business apart from large online retailers.
Breaking down packaging types
Use packaging to support your brand story, communicate your values and build excitement for what's to come. When you choose the right packaging types to make unboxing a pleasurable experience, your customers will look forward to buying from your business again and again. It starts with deciding which packaging to use. Packaging types fall into two categories: product packaging and shipping packaging.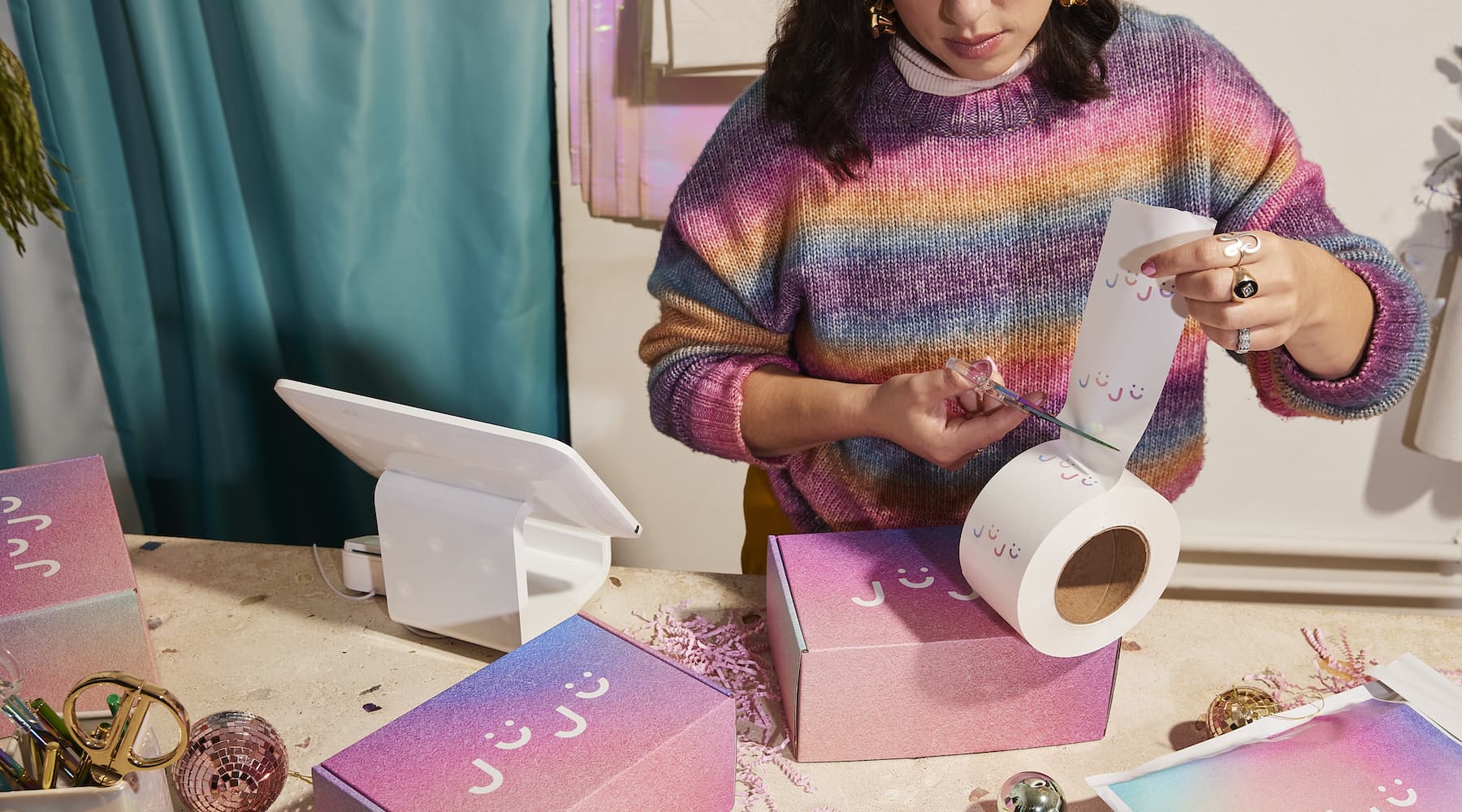 Product packaging houses your product, so consider what your product is best suited for. Keep in mind that even if you're an online-only retailer without shelf and window displays, your customers will see, interact with and store your product packaging in their homes, cars or workspaces. Use this opportunity to customize attractive packaging that helps them love your brand!
Shipping packaging, on the other hand, keeps your products safe while on planes, trains, ships and trucks. The right packaging types will depend on what you're shipping. When deciding what to ship your products in, consider practical factors like weight, fragility, size, shape, distance and sustainability (including reusability). You may want to keep several options on hand for different types of products. No matter which type of shipment packaging works best for your business, you can use the opportunity to deliver a unique, branded experience for your customers by customizing the packaging.
Now let's get into the four types of packaging: boxes, bags, pouches and envelopes.
1. Use custom branding to step up your packaging boxes.
Different types of packaging boxes work well for both product and shipment packaging, especially when you want to protect what's inside. For instance, many fragrance companies choose product boxes to prevent breakage. And toy companies often prefer sturdy shipping boxes over mailer bags to protect their products.
Another great thing about boxes, beyond safeguarding your products, is that they're easy to brand. Customized mailer boxes, including square and tuck top boxes, are especially popular for subscription services. They're easy for your employees to pack and simple for your customers to open (and even keep using, which they love!). Plus, branded shipping boxes aren't just for small products; you can easily customize medium- and large-sized shipping boxes to reflect your brand.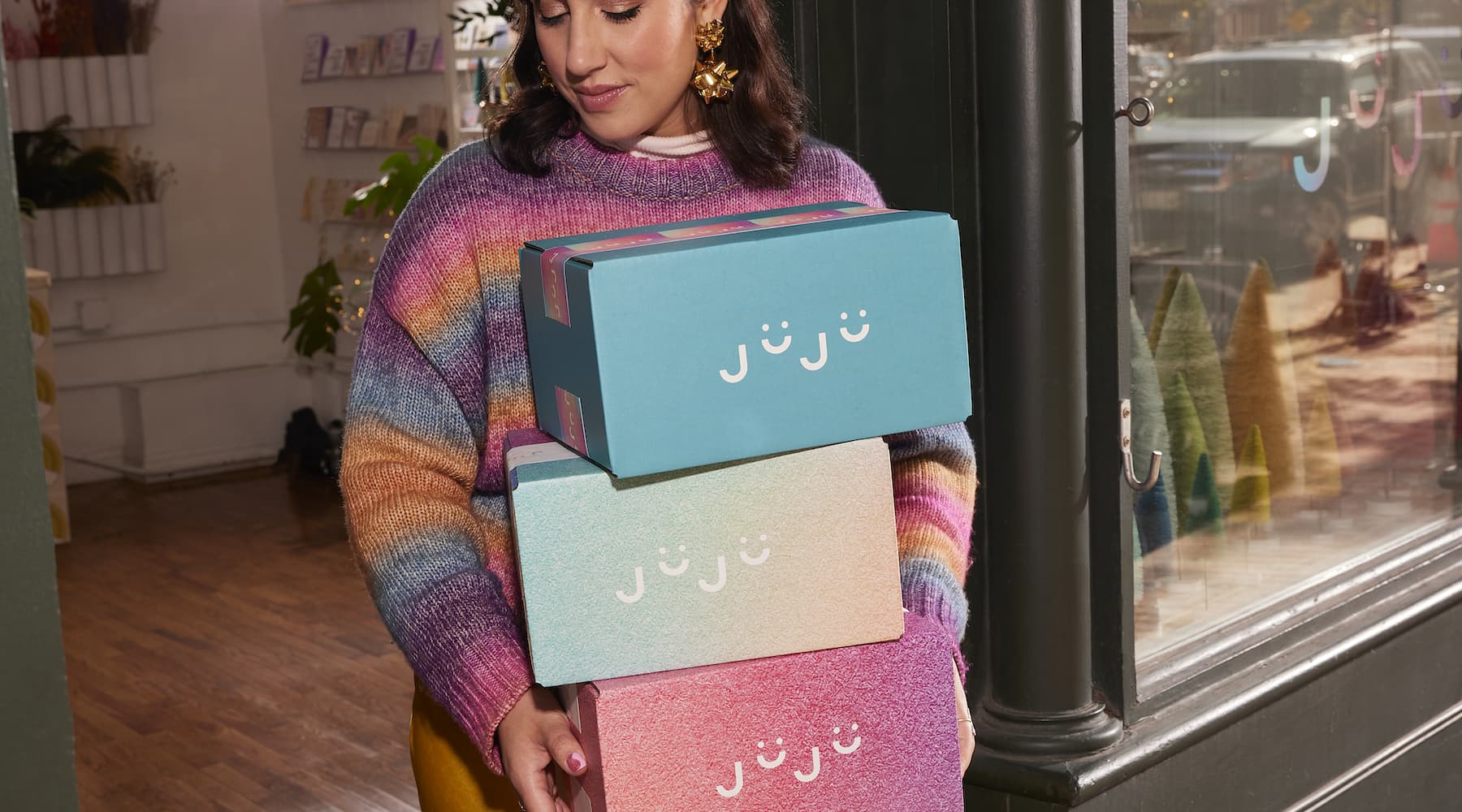 2. Get more (and more) out of reusable bags.
Bags can be used both for shipping and in-person customers checking out with their purchase. Many business owners opt to bag in-person customer purchases with branded paper bags. Not only do they have an appealing look, but they can be recycled and even double as a gift bag for customers who are buying presents. Other businesses up the ante and offer customers branded reusable tote bags, either complimentary or for a small charge. The idea is that customers will use them again and again, keeping your brand top of mind for them while also spreading awareness to others.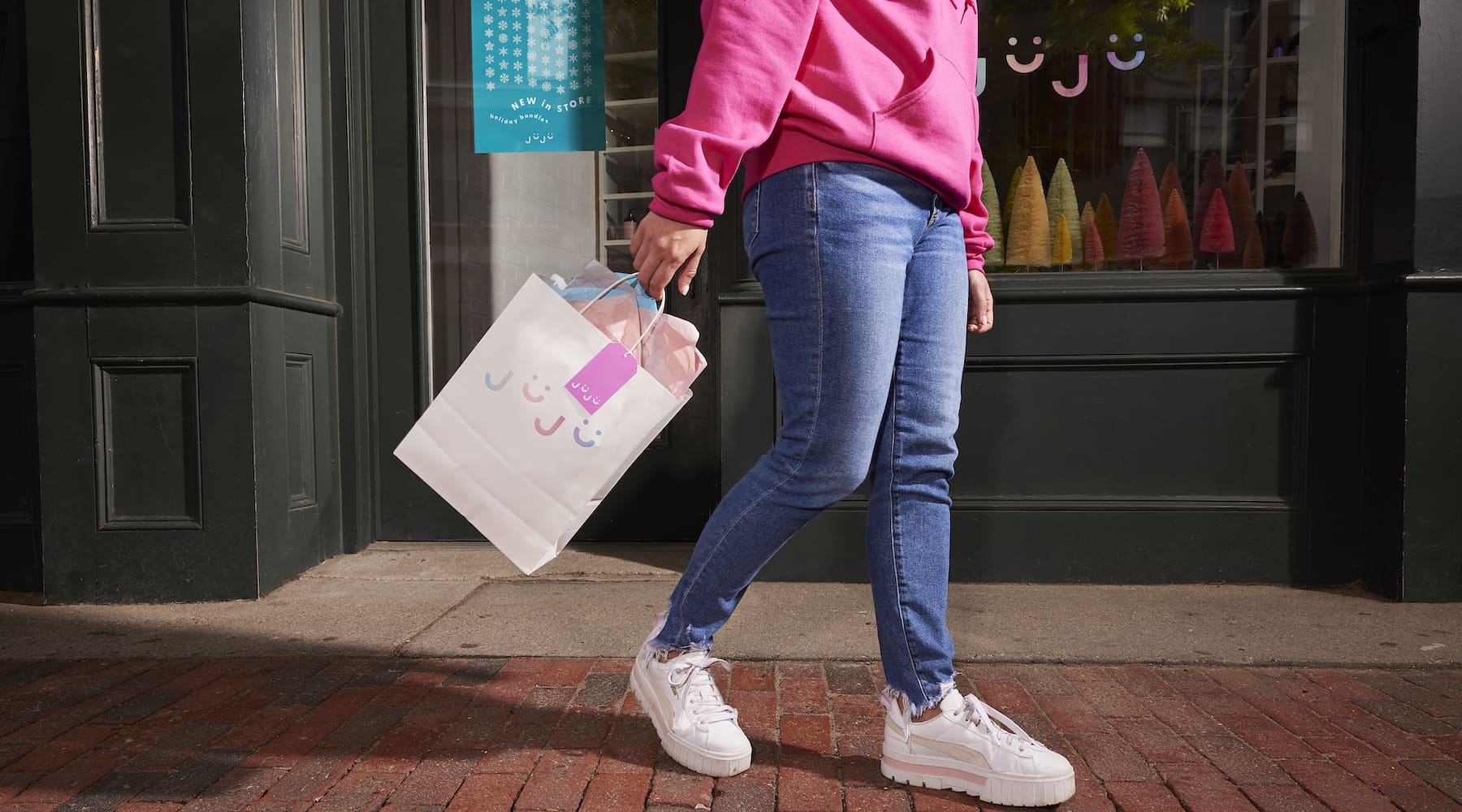 For some industries, bags are also a solid option for shipping. For instance, clothing retailers often ship orders in light reusable poly mailer bags that enable easy returns. As an added bonus, mailer bags take up less space and weigh less, which can reduce your shipping costs.
3. Consider pouches for their flexibility and compact size.
Businesses that use pouches generally do so for their product packaging. Flat pouches and stand-up pouches are both popular with food, health and beauty companies. They are flexible and take up less space, making them a convenient option for housing dry, powdered or liquid products. Resealable flat pouches are especially helpful for keeping items fresh. Plus, they're easy to customize with your brand colors, logo and key messaging for stylish packaging.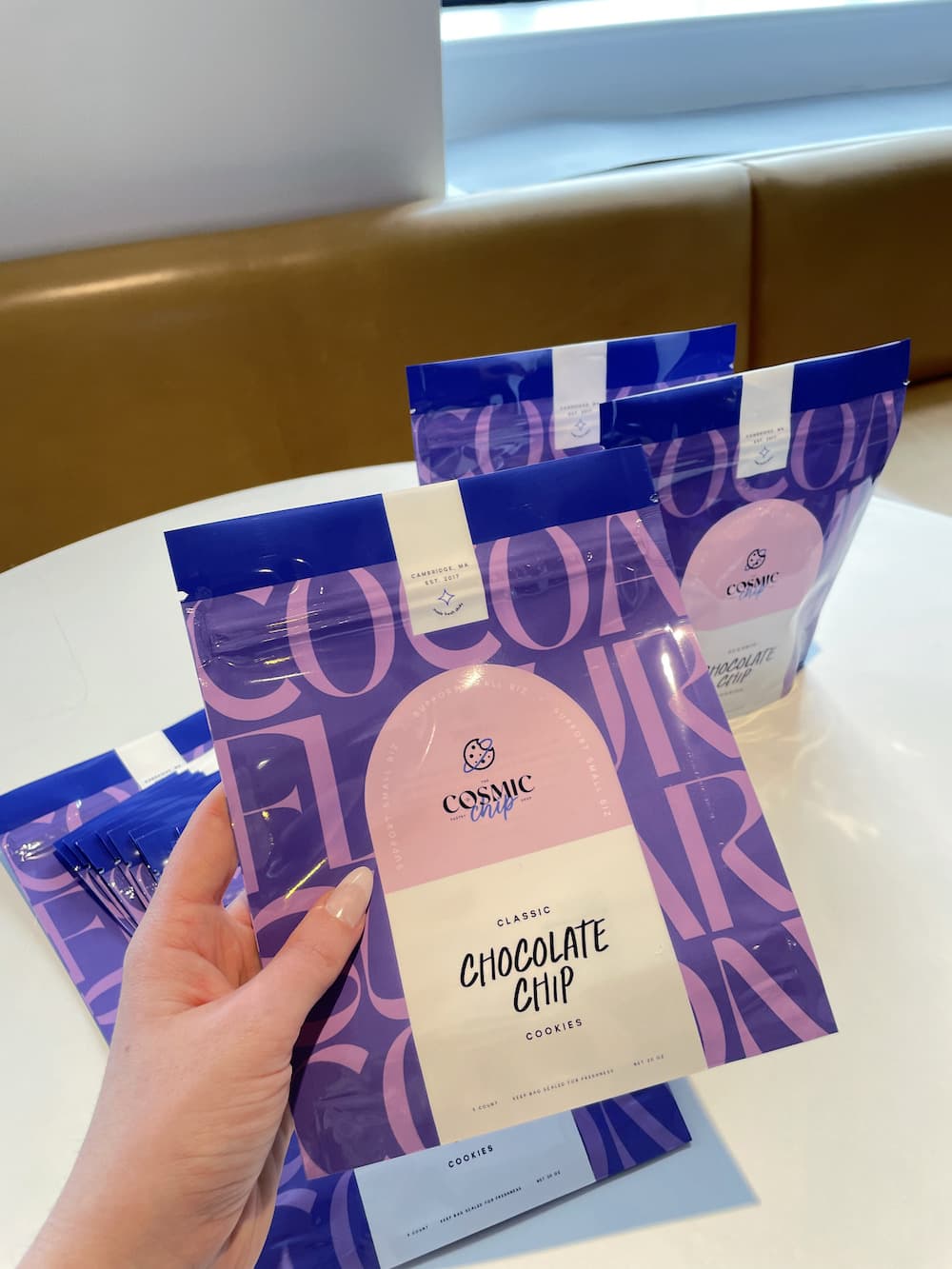 4. Dress up your products for the mail with envelopes.
Whether checking out customers in person or shipping lightweight, flexible products, envelopes can be a great option to wrap certain products. Use them to package prints, posters, promotional mailers, fabrics and embroidery. Even delicate items like jewelry can be shipped in padded envelopes. Like mailer bags, shipping envelopes save space and weigh less, so they can cut shipping expenses.
Throw in some extra surprises that boost the unboxing experience! Bonus freebies like die-cut stickers or branded candy will surprise and delight your customers, making their unboxing experience one they won't forget — and may even want to share.
Getting creative and customized
Remember, the unboxing experience doesn't stop once your customers open their package. Consider how you can further impress them via the presentation within their box or mailer bag. Perhaps your team can artfully encase what's inside with tissue paper in your brand colors. You might also enhance your packages with postcard inserts, magnets, handwritten thank you cards and more.
Using a customized approach to packaging helps to create an emotional connection between your product and customers, making it more likely that they'll return to buy from you again. Plus, people often share their exceptional experiences in conversations and on social media. Who knows? Your product could even get featured in an influencer's viral unboxing video. How do you plan to get creative with your unboxing?