Estimated reading time: 5 minutes
In Missoula, Montana, Runner's Edge takes building customer loyalty seriously. Very seriously.
Each holiday season, the running specialty store sends handwritten thank you notes to its top 1,000 customers and hand-delivers curated gift boxes to the top 100. Both are personal offerings designed to strengthen customers' connections to the family-owned business.
In addition, Runner's Edge regularly hosts group runs from its downtown Missoula storefront, offers free fitness-oriented programming throughout the year, supports local charities and organizes lively community events.
The Montana store's earnest investment in building customer loyalty shows in its results. Now in its 22nd year, Runner's Edge was honored as the "Best Running Store in America" in 2019. Dozens of customers nominated Runner's Edge and completed submissions touting the store's high-quality service, product selection and community ethos.
As Runner's Edge can attest, customer loyalty is critical to small business performance and growth. Loyal customers buy more frequently, often spend more and become your business's ambassadors in the community.
How to build customer loyalty
Delivering — or better yet, overdelivering — on customer expectations regularly with quality products, attentive service and a strong value proposition is the most valuable thing you can do to build customer loyalty. After all, few return to businesses that miss those targets.
Still hitting expectations alone is rarely enough in today's competitive marketplace. As a small business owner, you must constantly strive to nourish relationships with customers by differentiating your business, showing you care and giving customers a reason to return.
Read on for six strategies to help you drive customer loyalty.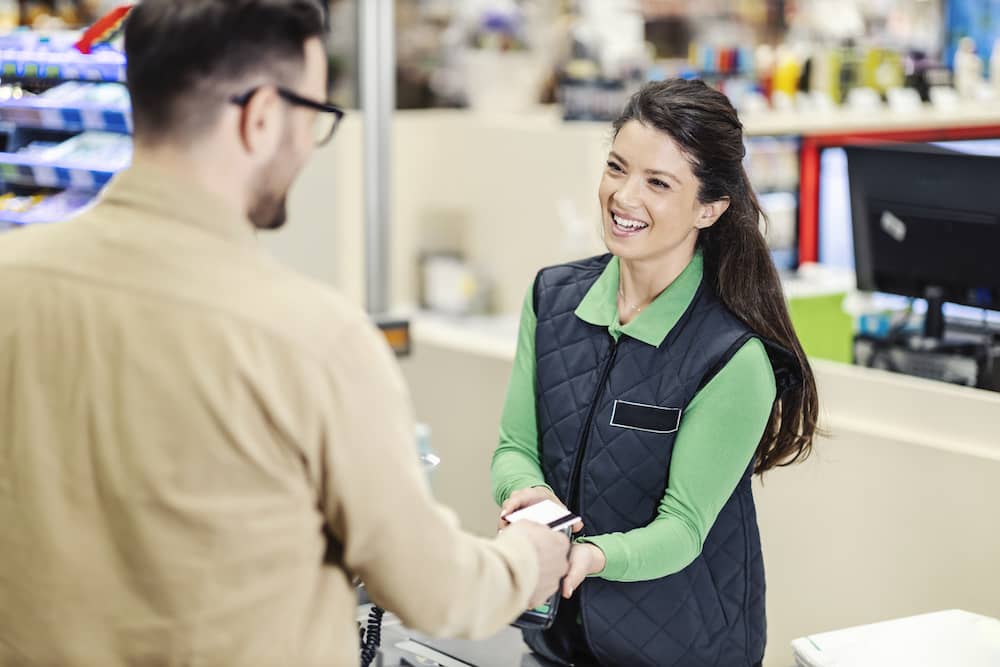 1. Institute a broader customer loyalty program.
Customer loyalty programs are a popular way to incentivize customers to return and sharpen their affinity for your business. Most often, loyalty programs are tied to spending or transactions, but you can expand and enliven your loyalty program by offering "points" for referrals, contest participation or social media posts. These efforts motivate customers to engage with your brand in additional ways and spark continued purchases.
2. Write thank you cards.
In the digital age, a handwritten note sticks out as a personal act that shows customers you truly appreciate their business. Spas or beauty salons might send a handwritten thank you note to first-time customers and include a bounce-back offer to spur a repeat visit. Online retailers might include handwritten thank you notes in shipped orders. And restaurants might send a thank you note to a party host for picking their eatery to celebrate a special occasion.
With custom postcards, you can spotlight your business, share a special offer, encourage their return and still have plenty of room to pen a personal note to your customer on the back.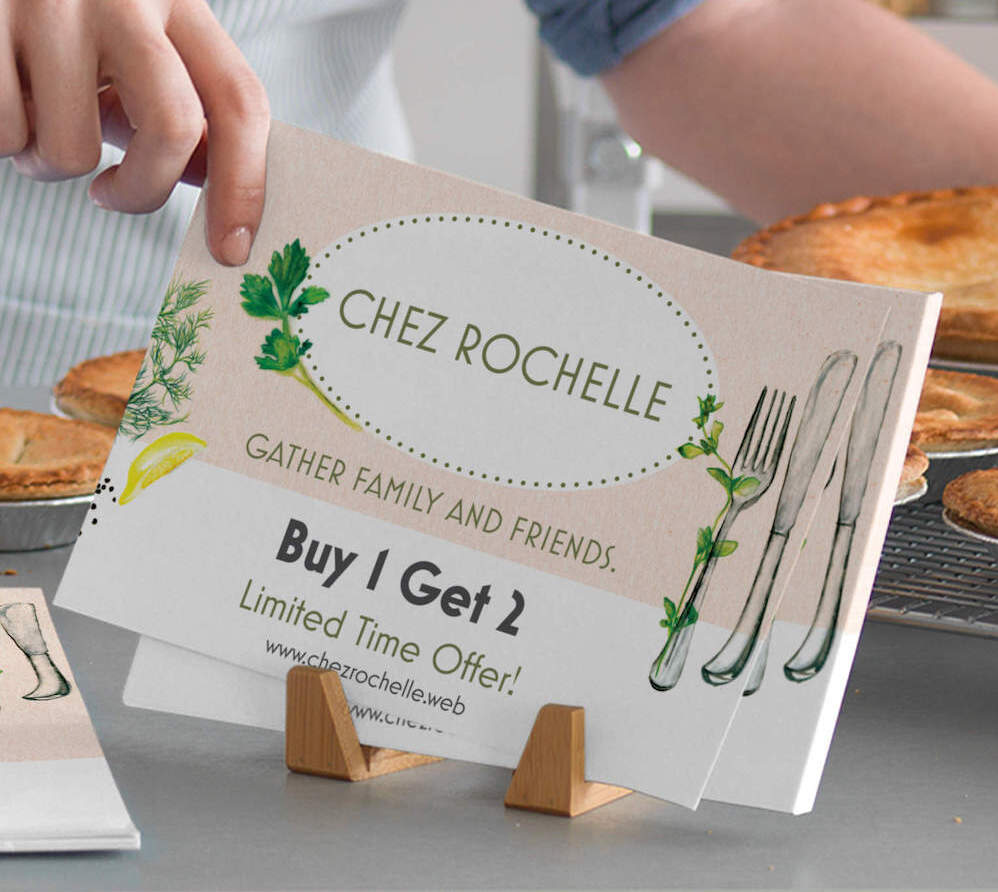 3. Keep communicating with your customers.
Ongoing communication stirs loyalty by keeping your business top of mind and bringing customers deeper into your universe. Use newsletters to keep customers in the loop on new product arrivals or special events. Leverage social media to share educational videos so customers learn something new. Send birthday or anniversary emails that include special offers to celebrate a milestone with your customers.
4. Host VIP events.
By inviting a select group of customers to VIP events that offer exclusive access to new products, free perks or insider information, you can make those individuals feel extra special. Such events elevate customers' connections to your business and also give you a chance to connect with prized customers on a more personal level.
Create custom invitations to mark your VIP event as something distinctive from the standard sale or promotional event. Add a personal touch by writing a quick note like this: "Hope you can make it, Michele! We're excited to connect!"
5. Respond to issues quickly and sincerely.
As much as you may try to avoid mistakes, they happen. When alerted to a problem or negative review, respond quickly and show a sincere interest in remedying the situation. Believe it or not, some of your most loyal customers can blossom from mistakes. When you rectify an issue, you show your business as one that values accountability and wants to do right by its customers. That frequently engenders loyalty and mutual respect.
6. Help customers show their love.
With branded promotional products, you energize your relationship with customers by providing them with something useful. You also give them an opportunity to show their affinity for your brand. A coffee shop might sell branded travel mugs and give customers a 10% discount on their order when using the mug for a refill. (Notably, this move can drive loyalty with sustainability-minded or value-oriented consumers.) Or, a fitness center might issue branded T-shirts and water bottles to those who successfully complete a wellness challenge.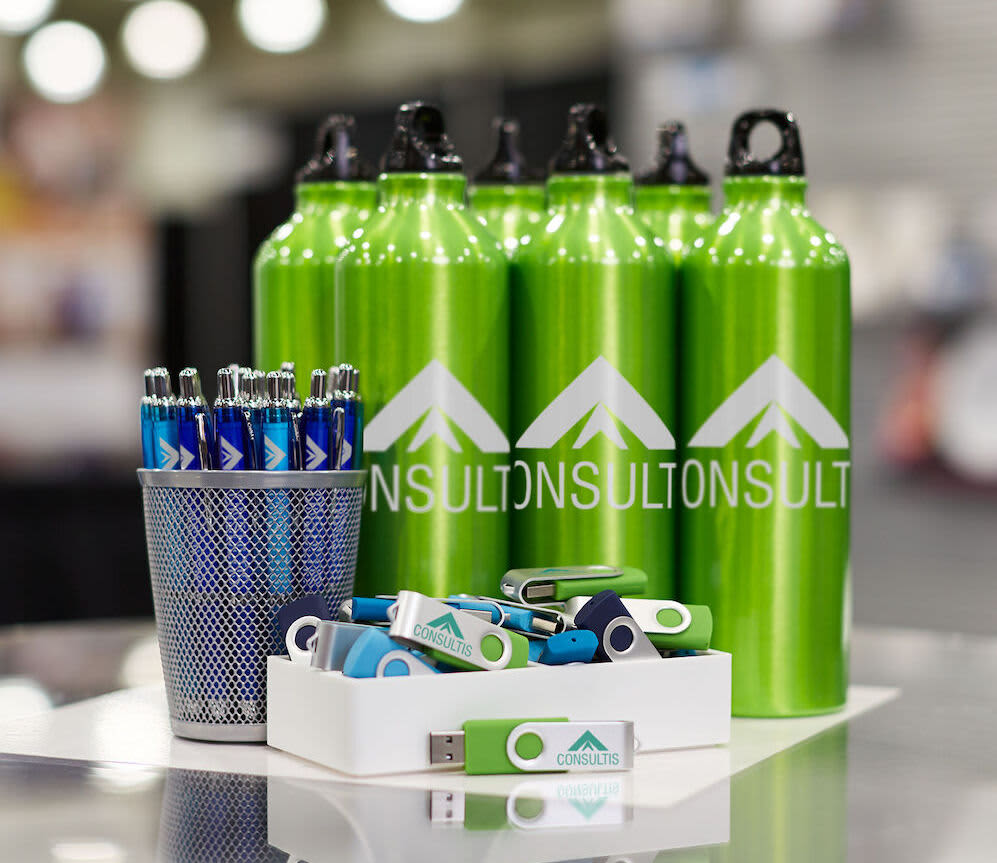 Boosting customer loyalty
Building customer loyalty is critical to the long-term viability of any small business. Your existing customer base, after all, is your best source of business and also vital to the word-of-mouth marketing so powerful in driving consumer decision-making.
Now, cultivating customer loyalty doesn't have to be difficult or expensive. With a genuine commitment to giving your customers the best possible experience and the right strategies in place to solidify that relationship, you can create a loyal customer base of individuals who keep coming back for more and champion your business in the community.