Estimated reading time: 5 minutes
The last time you were in the mood for a new dining experience, you probably whipped out your phone and searched for something like "restaurants near me."
Google would have served up a search page topped with local restaurants. One tap of your finger and voila! You're on a restaurant's Google Business Profile (GBP), where you can read reviews to see what others are saying about the business.
That's local SEO, or search engine optimization at work. Here's how to get Google reviews from customers so you can harness that power for your own local business.
Why Google reviews work
If you've ever checked out a local business by first reading its Google reviews, you're not alone. According to Brightlocal, a whopping 98% of people read online reviews for local businesses, and 87% turn specifically to Google for these reviews. Considering those statistics, it's evident that reviews are extremely important — and likely, persuasive.
Local SEO and Google Business Profile: A quick primer
Local SEO simply means optimizing your online presence for local search results (how high you show up in search results for a local business).
The core component of local SEO is your GBP page. Take another look at those restaurant results: The top results point to businesses' GBP pages — and not their websites. So, your business's GBP page is where the magic of Google reviews happens.
And by the way, if you haven't yet set up your (free!) GBP page, Google can walk you through the process.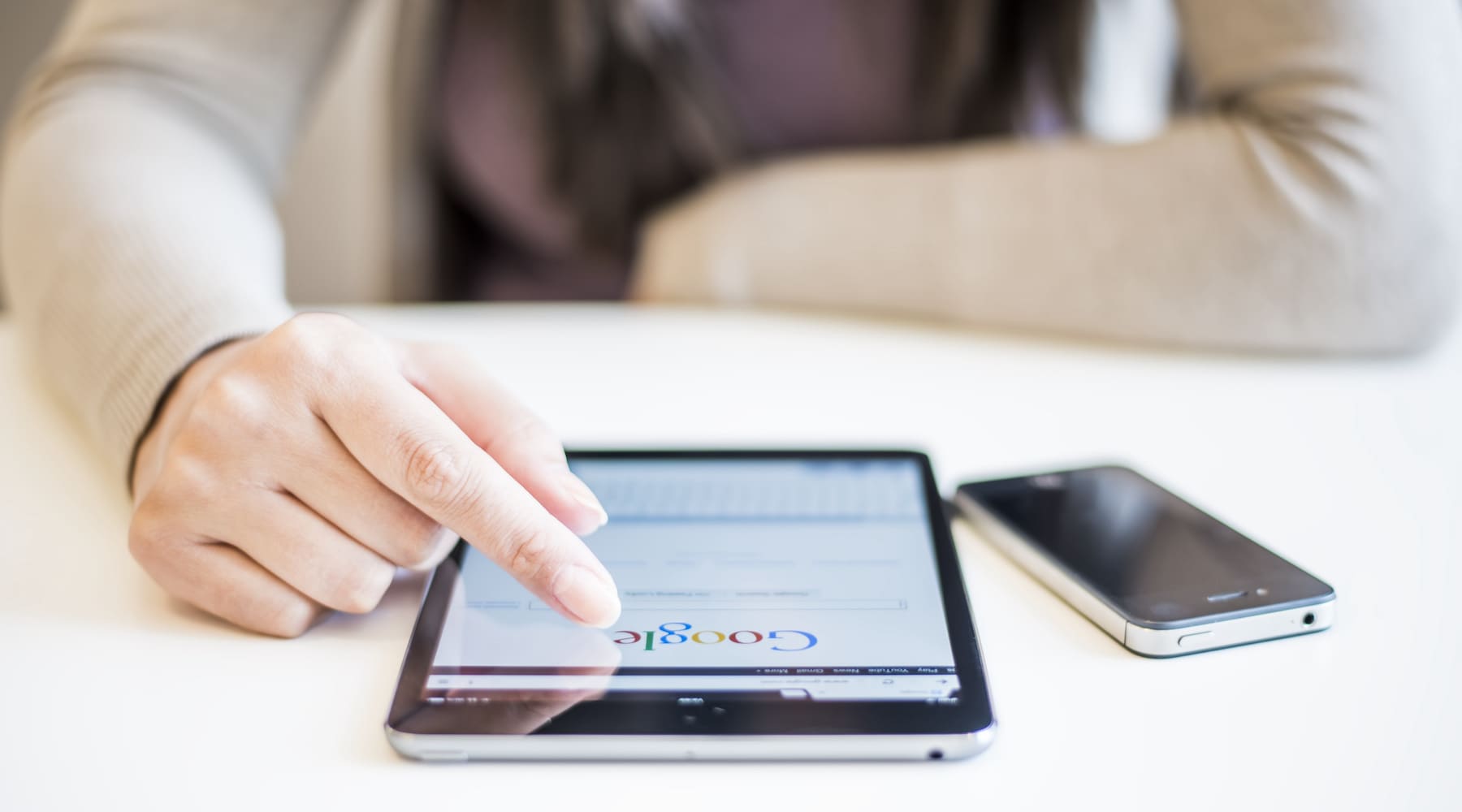 Google reviews power your local SEO
Put simply, Google reviews affect how your business ranks in local search (i.e., the pages that show up for a local search query).
According to Google, "prominence" affects local search rankings. And while fame matters (so if your business is a well-known brand name, you're probably a shoo-in for a top position), so does your overall Google review rating.
This means that the more positive reviews you have, the more likely people will see your business when they're making a local business search.
How to get Google reviews: 3 in-person ideas
So, how can you get more Google reviews of your business? It's actually easier than you might think: You ask for them!
Asking for reviews works. Customers often don't leave Google reviews for small businesses because it doesn't occur to them. But when you do ask, they probably will. In fact, according to Brightlocal, 65% of the consumers surveyed say they've left a review when asked to do so.
All in all, when wondering how to get Google reviews, the key is simply to ask away. Of course, you can include these asks on your website, in social media posts and other digital mediums. But there are many ways to ask for customer reviews in the real world, too. Check out the following ideas for some inspiration:
1. In-store signage.
If you're using in-store signage, it's probably because it's a highly visible way to display your brand identity and important information your customers want or need. Your signage can also be a great place to ask customers to leave you a Google review. From window decals to tabletop signs, there are many ways to passively ask for customer feedback.
Include a QR code on your signs that takes customers directly to your GBP page, and place them where customers can see it right after making a purchase or receiving service. For example, a clothing store could have a sign by the checkout area that says, "Love your new outfit? Scan the QR code below to leave a Google review and share the love!"
2. Thank you cards.
While signage takes a passive approach, you can also reach out directly to customers with personalized messages. Many small businesses already use thank you cards to express their appreciation for their customers. What better place than to make a quick ask for a review? Whether you handwrite your thank yous or use cards with a preprinted message, consider having cards printed to include your request for a review.
For example, a bakery could include printed thank you cards with purchases that say, "We're so glad you stopped by! If our sweet treats hit the spot for you, please leave a review on Google to help us spread the word."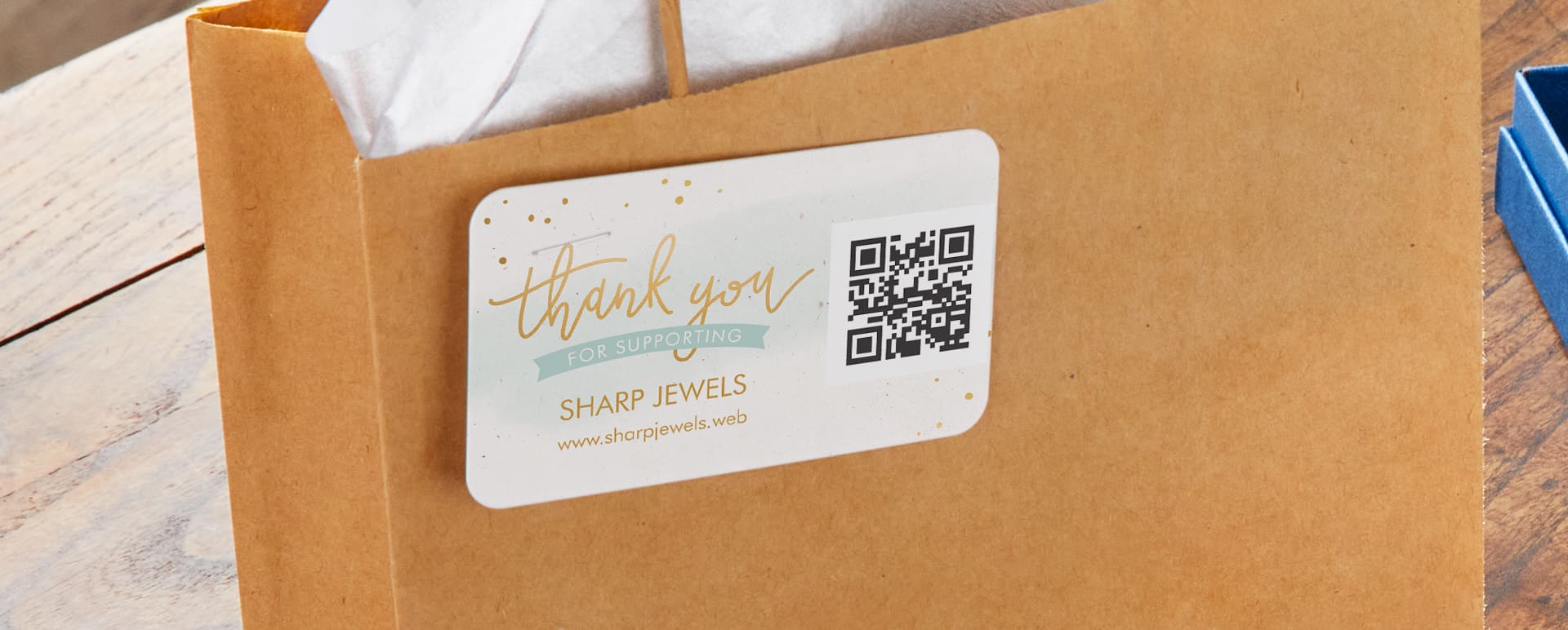 3. Custom stickers.
Stickers are a fun, cost-effective way to promote your business and brand your packaging. Customers also like to use stickers to personalize their possessions, from their laptops and smartphones to their water bottles. This makes branded stickers an ideal place to add a request for a review!
Because stickers are so visual, consider incorporating a colorful QR code to your GBP page as part of your sticker's overall design. For example, a hair salon could give out stickers that feature different hairstyles alongside a QR code in its brand colors and the text, "Feeling good with your new cut? Scan to leave a review and let others know!"
Grow your business with customer reviews
These are just three examples of how you might connect with customers and boost your Google reviews — the sky's the limit. Think about your specific business and how you might reach out in unique ways to get the feedback that will not only improve your local SEO, but let you know what your most important fans think of your company. Even if a review is less than flattering, one or two will reassure customers that the write-ups are genuine and honest. And of course, negative reviews are a great opportunity to identify areas of growth or to demonstrate your above-and-beyond customer service.
You want your business to rank high in local search results, and the best way to do this is to have lots of Google reviews from satisfied customers. But it's more than possible that your customers just don't realize how helpful their reviews might be for your business. So go ahead and ask them to leave a review, and reap the benefits once those reviews start coming in.